McLaren's disappointing form in its fight against Ferrari has undone a lot of overachieving in the first half of the season and leaves the team's hopes of finishing third in the championship hanging by a thread.
A meagre 22-point haul for McLaren from the last four grands prix has completely swung the fight for third in Ferrari's favour.
Ferrari has scored 71 points in the same period to turn a 17.5 point deficit into a 31.5 point advantage with only three races remaining.
Unsurprisingly, McLaren's apparent slump has triggered some alarm bells. But the perception is worse than the reality.
Yes, there has been a material change in the circumstances of their fight. Ferrari introduced an upgraded hybrid system five races ago in Turkey while McLaren's car remains largely unchanged since the summer break.
"It's clear to see that with the upgrade on the power unit, they made a good step forward," says McLaren team principal Andreas Seidl.
"I would say they have the upper hand on us in terms of pace at several tracks now.
"While on our side obviously there were no updates coming anymore in both PU side or chassis side since probably shortly after the summer break."
However, while the extra performance from Ferrari's power unit has helped swing the fight in its direction it does not fully explain McLaren's form and it also doesn't mean McLaren's pace has suddenly disappeared.
McLaren averaged one point per race more than Ferrari over the first 15 races of the year. In the last four its average has plummeted from 15.6 points per race to just 5.5 points. Ferrari's has increased from 14.4 to 17.75.
In addition to its points return dropping in recent races, McLaren's one-lap performance has also diminished.
If we take the dry qualifying sessions from the first 14 races – before this little dry spell – McLaren's average percentage deficit to the fastest car was 0.797%. That was marginally better than Ferrari (0.830%) and AlphaTauri (0.943%). Take the last four qualifying sessions and Ferrari leads this group with a deficit of 0.923%, ahead of AlphaTauri (0.965%) and McLaren (1.247%).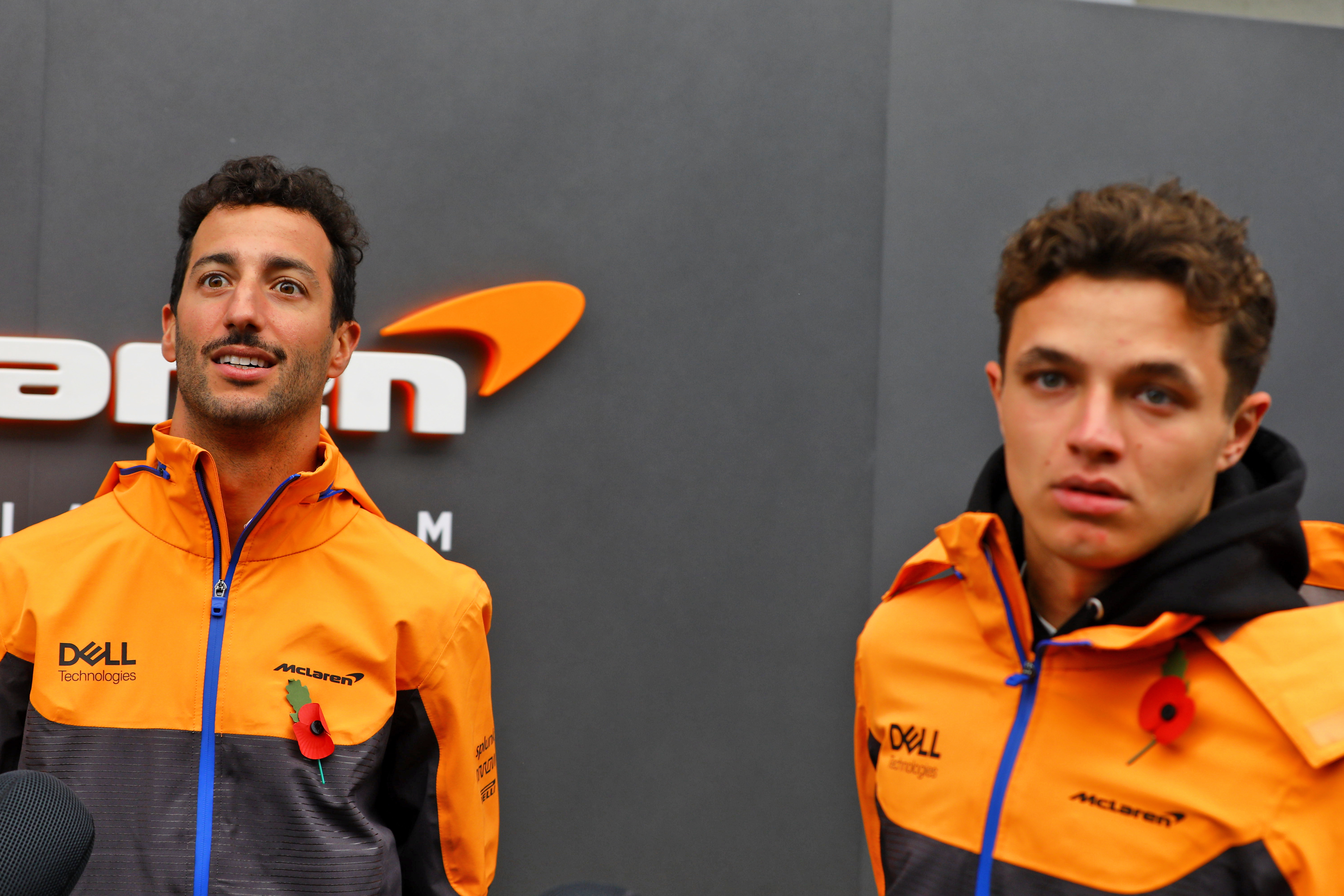 The numbers paint a grim picture, that as Ferrari continues to hit consistently big scores, McLaren's stumbled, and it has been slower relative to its opposition.
McLaren was particularly off the pace in Turkey qualifying which skews the numbers. Take that event away and McLaren's basically been a tenth and a half slower than Ferrari on average across the three races in the Americas.
Some unfortunate circumstances have undermined McLaren's points returns in that time too: Ricciardo and Norris had first-lap incidents in Mexico and Brazil respectively and Ricciardo also retired with a power unit problem in Brazil caused by a cracked chassis.
"I would say in terms of the points that were on the table for us in these recent races, we've had pretty much the performance we expected," says Seidl.
"Because for example, Pierre Gasly at these tracks where the high downforce packages are in action is qualifying in front of us, so is Charles or Carlos. That is not much different to the beginning of the season.
"It is clear that on certain tracks, our car was a lot stronger. But what we didn't manage now is simply to score the points that were on the table for us. And that's obviously disappointing.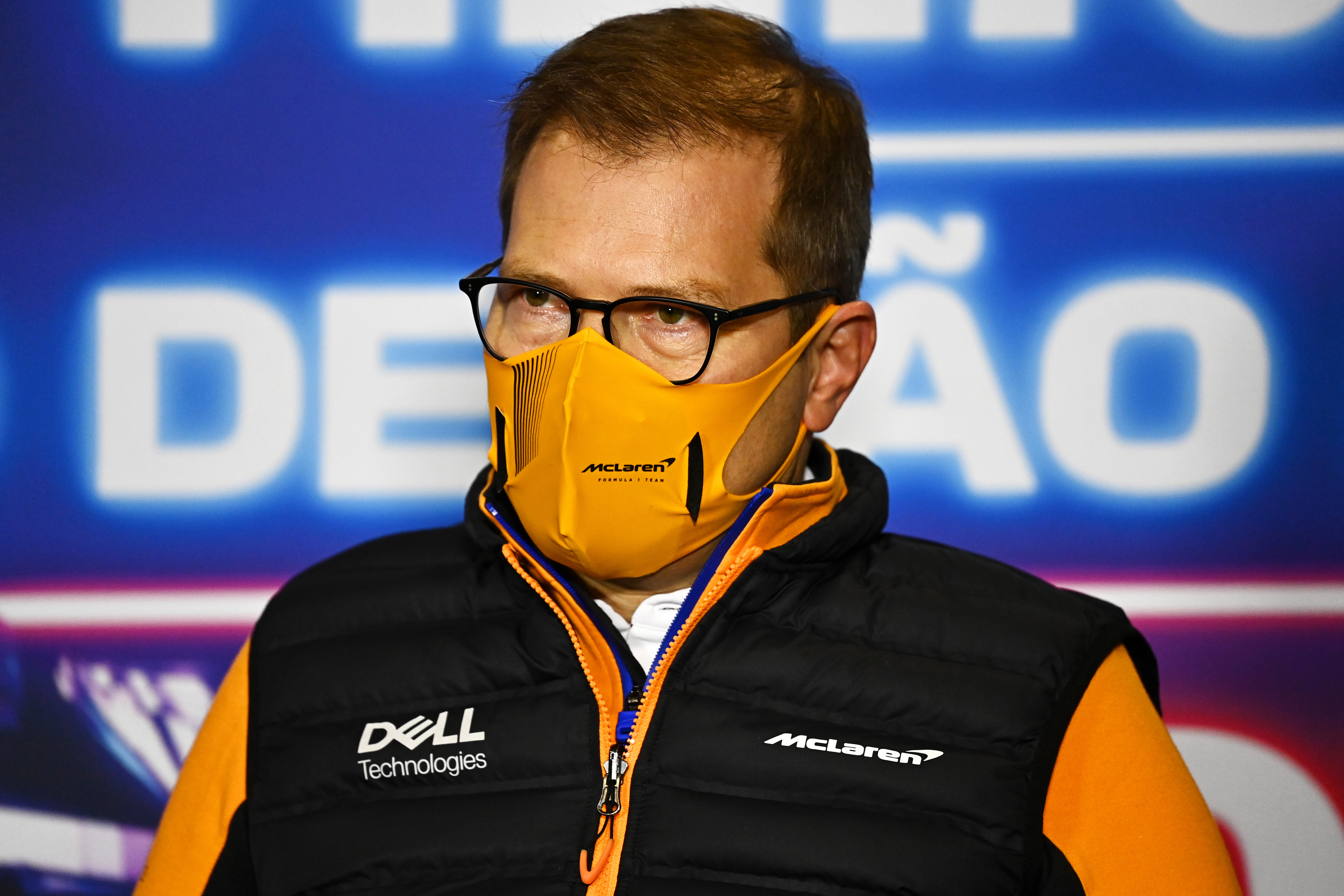 "But at the same time, there's reasons why. So we simply need to get back now to the last three races and try to do better."
Seidl's point is that McLaren could have scored a perfectly decent number of points in recent races, it just hasn't. And when you compare that to what happened earlier in the season the swing is dramatic.
McLaren's basically suffering from a combination of no longer overachieving to the degree it did earlier this year, and now underachieving compared to what has been possible.
"I think that's definitely a fair view on how the season went," Seidl says.
"Obviously we had some weekends, which just played to the strength of our car, like Austria [Norris finished on the podium] or Monza [Ricciardo led a McLaren one-two] where I think we deserved to score those points.
"But definitely, I think we managed especially the first half of the season to score a lot of points where I think we did operationally strong as a team and together with Lando and Daniel that gave us the upper hand in that battle.
"In terms of pace, I think the picture didn't change that much on normal race tracks over the course of the season."
Instead, McLaren's become slightly wasteful at a time Ferrari's nailing most weekends with both drivers and AlphaTauri/Pierre Gasly have hit a very good groove.
That was underlined by Norris's confident claim in Brazil that without his first-lap drama – ironically, contact with Carlos Sainz's Ferrari – McLaren could have finished ahead at Interlagos. Given Norris beat Charles Leclerc in the sprint race, that confidence doesn't seem misplaced. And remember it was only two races ago that Ricciardo split the Ferraris in the USA.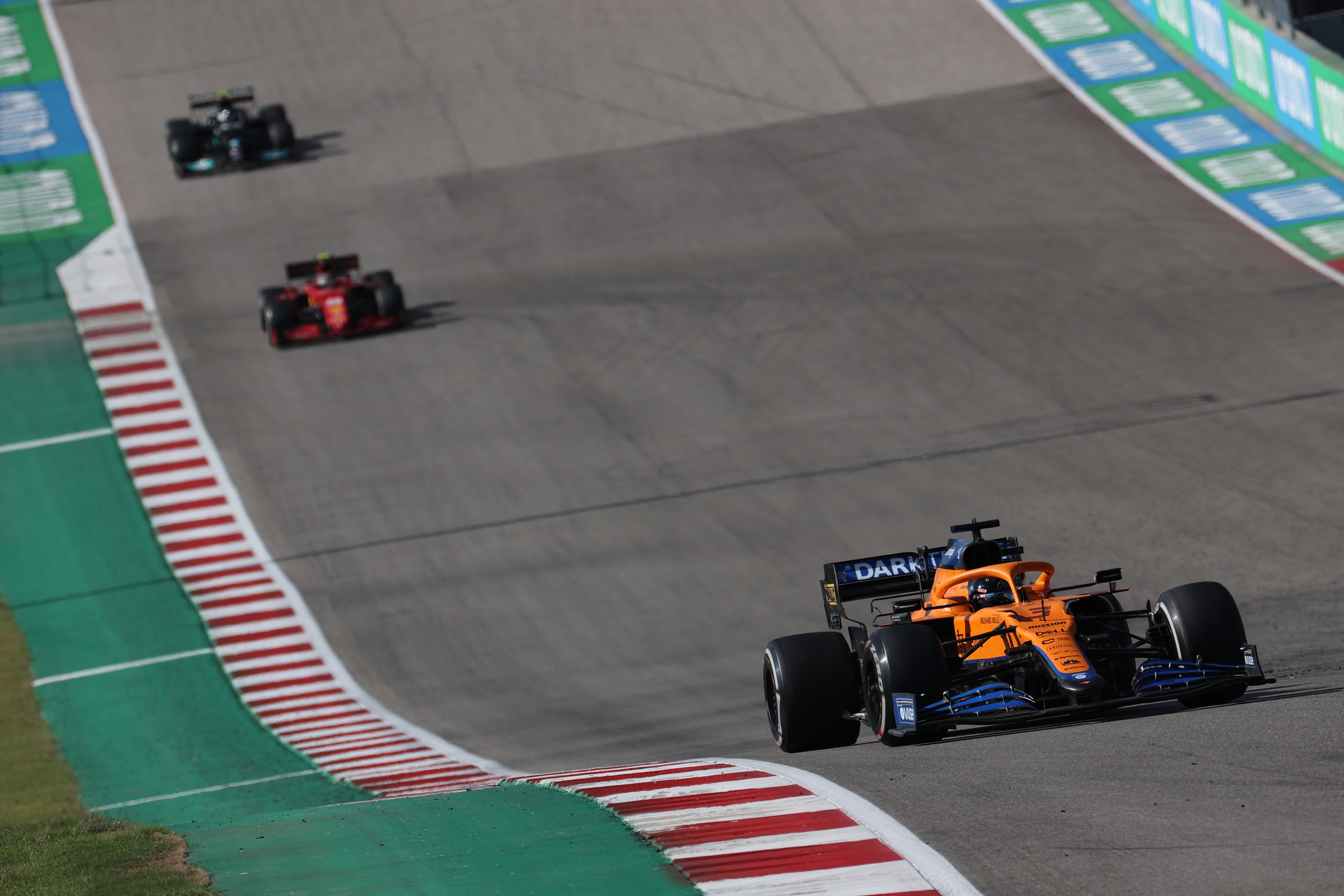 So McLaren's season hasn't just suddenly hit the skids. Its pace hasn't just suddenly disappeared. It's just not been the best-performing package in a very tight three-team group, which it generally was for the first half of the season.
That is little consolation in the context of the fight for third, though, as McLaren knows Ferrari has now grabbed a potentially decisive advantage – even if McLaren's form may well return to its previous strength over the final three races.
"It's the second [big] hit in a row after Mexico in the constructors' championship so I think we need to be realistic about what is possible to achieve this year," says Seidl.
"At the same time, independent of the battle in the constructors' championship it's important to make sure in the last three races, we get back to the positive momentum and that we score the points on the table for us.
"Clearly we have to face reality. If everything goes well for Ferrari now to the end of the season it'd be difficult [to finish third].
"But as long as it's theoretically possible, we will try to hang in there."