Charles Leclerc's initial disappointment after securing pole position for the Monaco Grand Prix was revealing.
At the moment the red flags came out, Leclerc was at Tabac and on what might have gone down as one of the great Monaco Formula 1 pole laps.
Instead, Leclerc had to fall back on his first-run time – a lap he described merely as "good".
That says much about Leclerc's relentless pursuit of perfect laps – a characteristic that means he could be on a trajectory that will make him one of F1's all-time greatest qualifiers.
This isn't a prediction, because extrapolating any driver's future F1 achievements based on where they are today is fraught with danger given the myriad factors that can influence their career. But instead, it's an opportunity to reflect on the qualities that make Leclerc such a formidable qualifier.
To get the statistics out of the way, that Monaco pole position was his 14th in F1, which means he's still behind 21 drivers who have racked up more.
As for the benchmark statistic, Lewis Hamilton's astonishing haul of 103 pole positions, at his current strike rate Leclerc would have to compete in another 557 race weekends to hit that.
But this isn't about statistics, merely the fact that he could, in the right circumstances, rack up formidable numbers.
Leclerc has taken four pole positions out of seven in 2022. Obviously, that's partly a function of how strong the Ferrari is over one lap in particular. But what matters is the way Leclerc has gone about it.
Monaco is just one example of his virtuosity. In Spain, he spun on his first Q3 lap yet was willing and able to put it all on the line on his second run and bag pole position.
Think back to qualifying in Singapore 2019, where he produced a livewire masterpiece where he backed himself to gather up the moments – of which there were several – where lesser drivers might have ended up in the wall.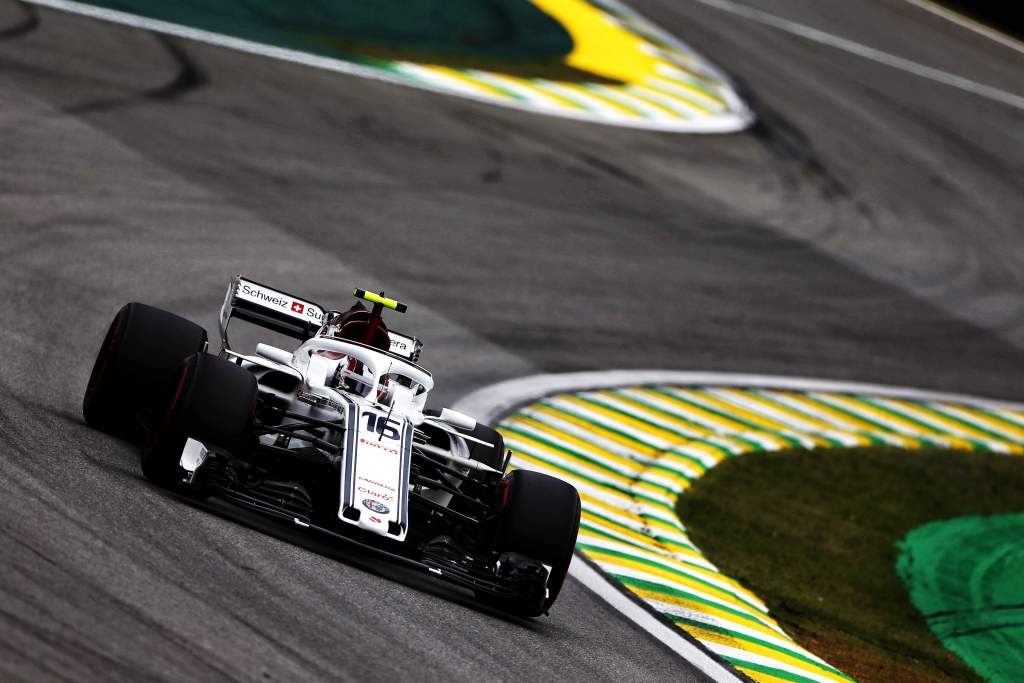 Another less-heralded example is Interlagos in 2018 when, with rain falling, he put the Sauber into the top 10 on slicks when others had abandoned all hope of improving.
That's just one of myriad brilliant qualifying performances in cars not capable of pole position, including during the more difficult times of his Ferrari career.
That Interlagos example exemplifies one of Leclerc's great skills. He has phenomenal sensitivity and feel for the available grip, which is particularly vital when it comes to the conditions he faced at Interlagos.
Jenson Button, one of the finest F1 drivers in mixed wet/dry conditions there has ever been, summed up the value of this quality perfectly 10 years ago.
"It's because I feel more through my body than through my eyes to get the feeling of the car on the circuit," said Button.
"When people see it's raining, they immediately get worried that there's going to be no grip.
"It's about feeling it through the car rather than just looking at the rain, seeing it's wet and thinking you have to brake early and be steady through the corners."
But such sensitivity isn't just useful in slippery conditions. Time and again, we've seen Leclerc excel late in qualifying laps when the rear tyres are overheating and you don't know how much grip there is.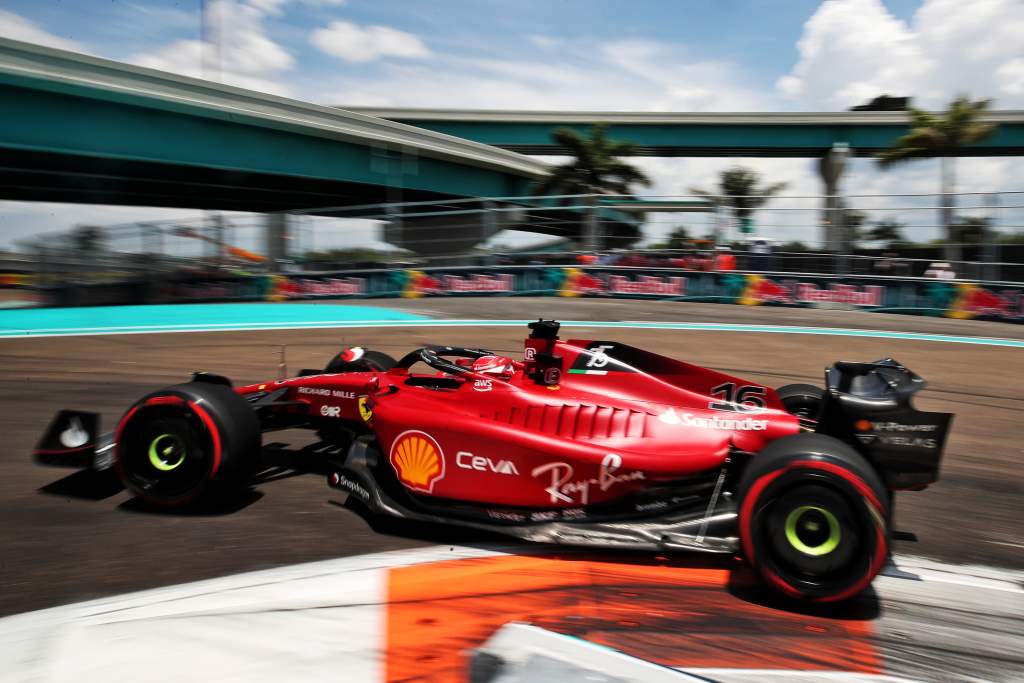 In Miami this year, that made the difference between him and Carlos Sainz in Q3 as they were neck-and-neck until Turn 17, effectively the final corner, where Leclerc used all the available traction but no more while Sainz spun the rears and cost himself near enough his entire 0.190s deficit to Leclerc.
It's that combination of feel plus the ability and confidence to correct moments when the car does get out of shape – as he has had to do on occasions when the rear end of the Ferrari has misbehaved this year – that makes Leclerc so effective in qualifying. It allows him to produce what Sainz has called "crazy" speed on a regular basis.
The fascinating question is whether Leclerc will remain this way throughout his F1 career, which could easily go on for another 10-15 years. That's less a question of whether he gets slower or loses his edge and more one of whether the broadening toolbox that comes with experience means he is less reliant on it.
After all, there are downsides to this approach. If you flirt so consistently with the edge on the basis you can pull it back from the brink, sometimes you fall off the high wire. We saw that with Leclerc at Monaco last year when he crashed at the second part of Swimming Pool.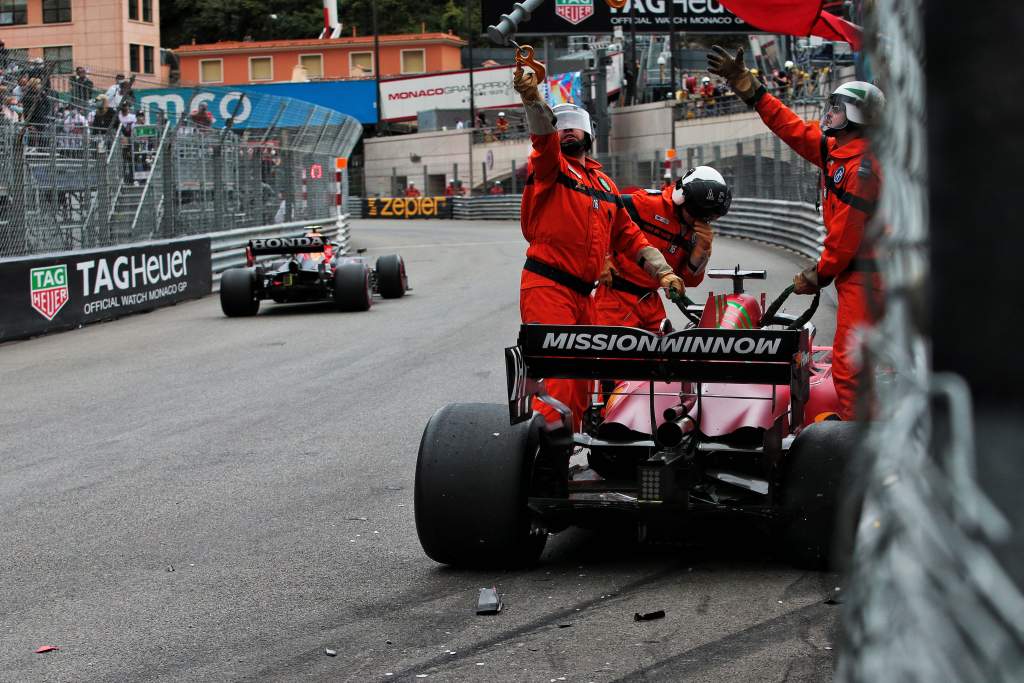 What's more, the Spain example this year would have looked very different had, say, an incident interrupted his final run. Then, the lack of a banker lap would have cost him dearly. And who knows, had that Monaco lap this year continued perhaps Leclerc would have caught the wall? Probably not, but his style can lend itself to the occasional mistake.
Leclerc has put some past errors down to over-reaching in less competitive cars, but like many drivers he is likely going through the process of hitting on the perfect balance of risk/reward – something Max Verstappen had to go through several years ago, and that Lewis Hamilton experienced earlier in his career.
There's also his evolution technically. As we saw at times last year, Sainz's rigorous approach did allow him spells where he had the edge in qualifying – beating Leclerc four times out of six in the final races. Leclerc, by his own admission, is less likely to detect certain limitations given his excellence at dealing with problems. But that's something he has been getting better at.
A valid comparison point might be Hamilton, whose searing speed made his early F1 career and is the foundation of his skillset, but which has been augmented by technical ability and a more rounded approach in the second half of his career.
But whatever happens, for now we're fortunate to be witnessing a driver who is absolutely in the highest class in qualifying and consistently delivering outstanding Saturday performance. To be so strong when up against a proven great like Hamilton, a great-in-the-making like Verstappen and a host of emerging talents shows just how brilliant Leclerc is over a lap.
Whether that will make him one of F1's great qualifiers – or even the greatest – in the final reckoning is impossible to know. But it certainly makes him a privilege to watch.