Lewis Hamilton and senior Mercedes Formula 1 figures reckon his 101st Formula 1 victory might be the best of his career.
Hamilton scored his sixth win of the 2021 season in Brazil on Sunday after spending much of the race chasing championship rival Max Verstappen, who he finally passed at the second attempt after his first effort ended with both taking to the run-off.
That capped an incredible weekend recovery. Hamilton qualified quickest but was disqualified for a rear wing infringement, so Saturday's sprint race in 20th. He charged to fifth in that but dropped to 10th on the grid for the grand prix because of a penalty for an engine change earlier in the weekend.
The quirk of the sprint format meant that in doing so Hamilton became the first F1 driver to win the grand prix after being classified last in qualifying.
"It's been such a difficult weekend for everyone in the team and I think really I've just been inspired by everyone's focus and determination," said Hamilton.
"It's easy to get down when you are faced with difficult things like penalties and engine penalties. But everyone just stayed positive, everyone has done such a great job. The mechanics did a fantastic job. And the strategy also was solid.
"Then it was just really down to me to kind of let go of things as quick as possible and just focus on moving forwards.
"But did I think we could come from last? I didn't know what was possible but I just gave it everything.
"This has definitely been one of the best weekends, if not the best weekend, I have experienced in my whole career."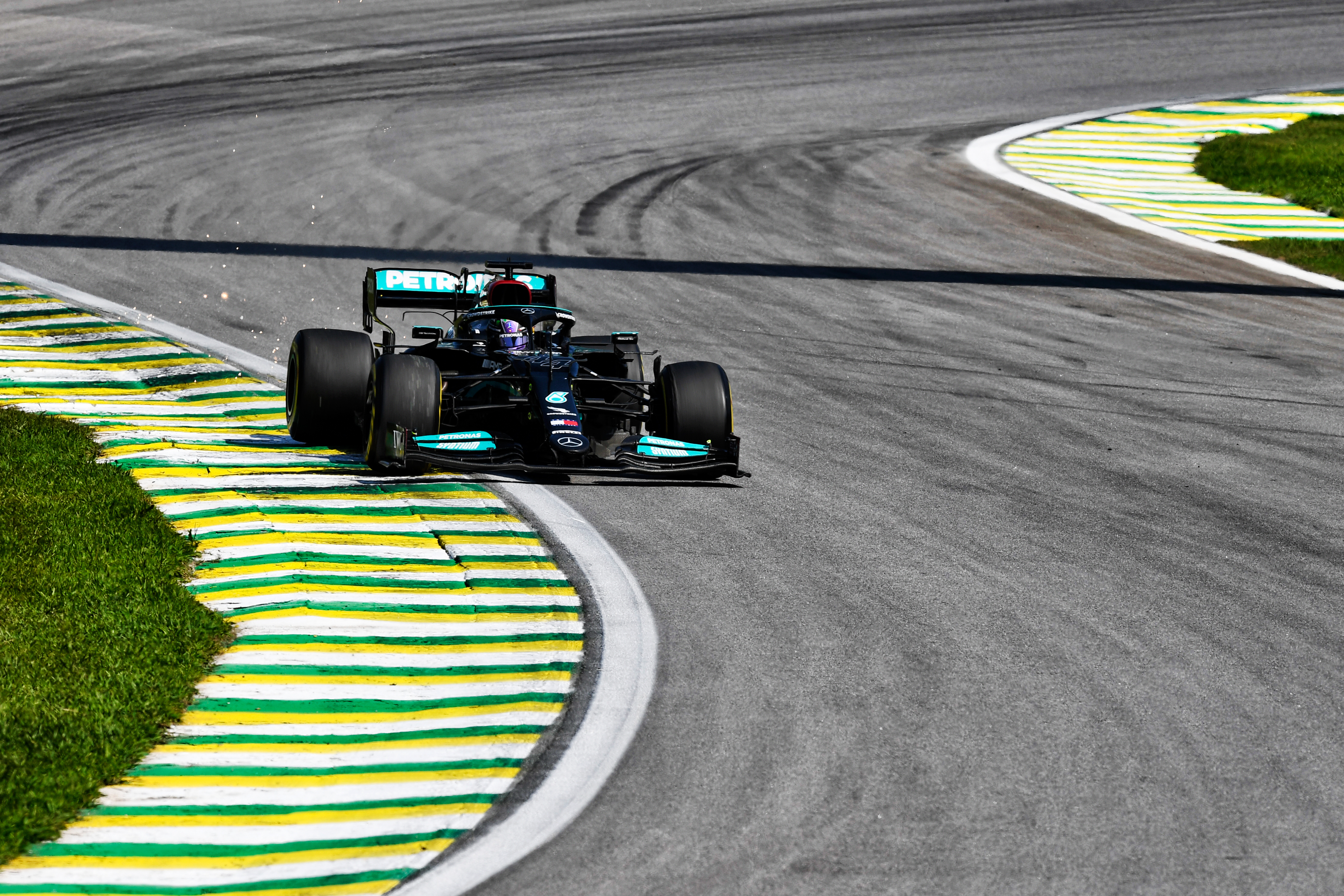 Mercedes team principal Toto Wolff said that looking at his full weekend is crucial to judging the overall quality of Hamilton's performance.
He was quickest in practice and all three parts of qualifying, taking pole for the sprint by more than four tenths before being disqualified.
In the sprint he gained 15 places, 14 of which came from on-track passes.
"You need to put the whole weekend together," said Wolff.
"He was on pole on Friday. Then climbed back from P20 to P5 in a 24-lap race. And then from P10 to P1.
"Overall I definitely rate that among the best performances I've ever seen from him."
Hamilton pointed out the symmetry the weekend had to another of his career-defining performances: the 2004 Bahrain SuperPrix held for Formula 3 cars.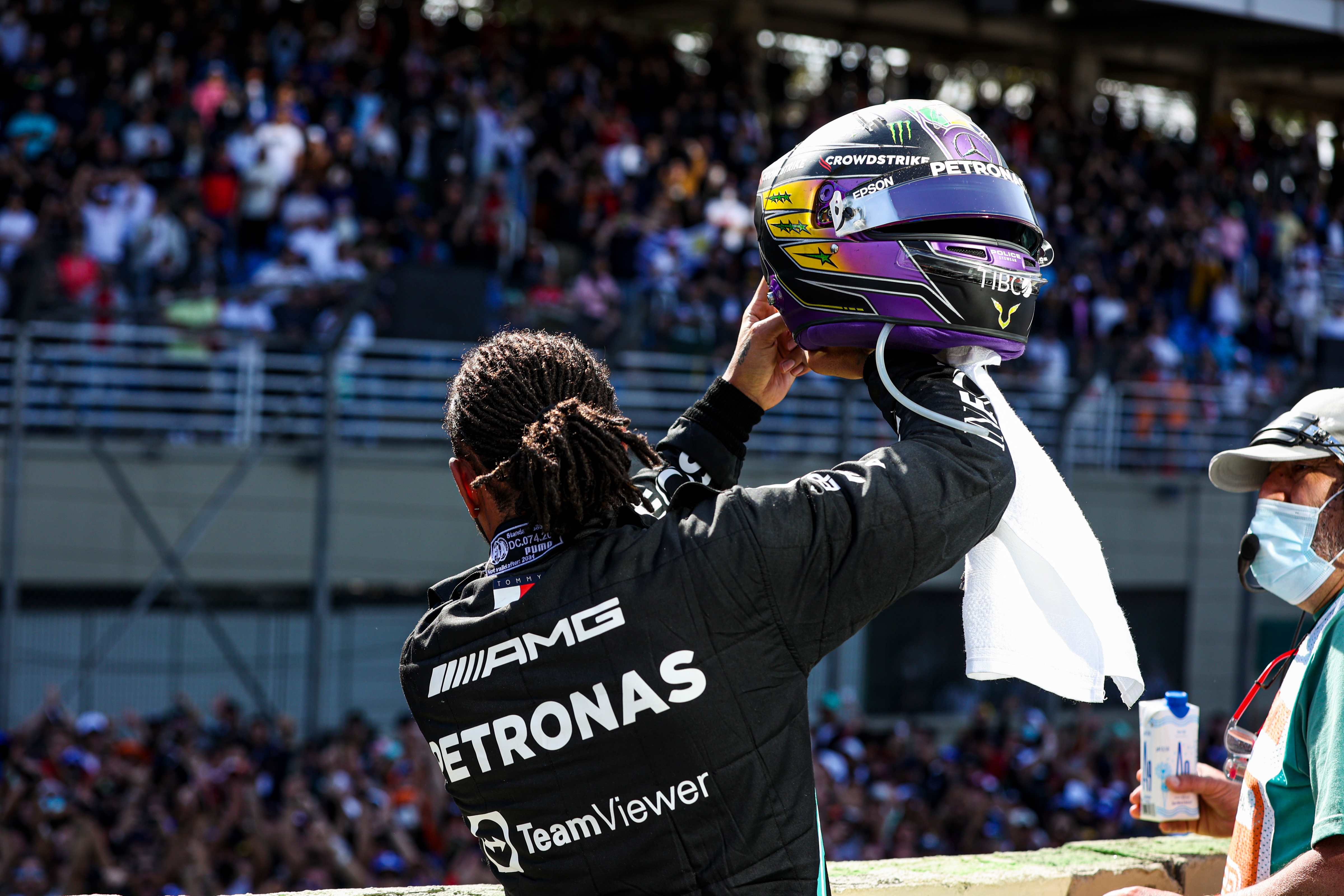 Hamilton split with McLaren ahead of the event during a dispute over his career direction.
He only qualified 22nd for the one-off event, but rose to 11th in the qualifying race and then won the main event, and would later be resigned by McLaren and continue on the path that would take him to F1 in 2007 and his first world championship title the year after.
Hamilton said he had no comparative race from his F1 career while Damon Hill, the 1996 F1 champion, said what happened in Brazil was one of the best performances he's seen in F1.
That was one of the best drives I've ever seen in F1. By anyone. Utterly awesome. #f1

— Damon Hill (@HillF1) November 14, 2021
Responding to that praise, Hamilton said the adversity of his weekend gave him extra satisfaction and that it could be one of his greatest drives.
"It never gets old hearing positive comments from such a great driver in Damon," said Hamilton. I remember being such a big fan of his when I was younger.
"I've always admired Damon and I think he's always been super supportive, so I really do appreciate that.
"I really do feel, from my own personal experience, it's been one of the most challenging, if not the most challenging with the things that we've faced during the weekend.
"But in terms of driving, I feel like it's maybe been my best.
"It's difficult to say because I've had so many races but I'm grateful for that, thank you Damon."
It was Hamilton's 80th win for Mercedes and a significant moment in his pursuit of an eighth world title.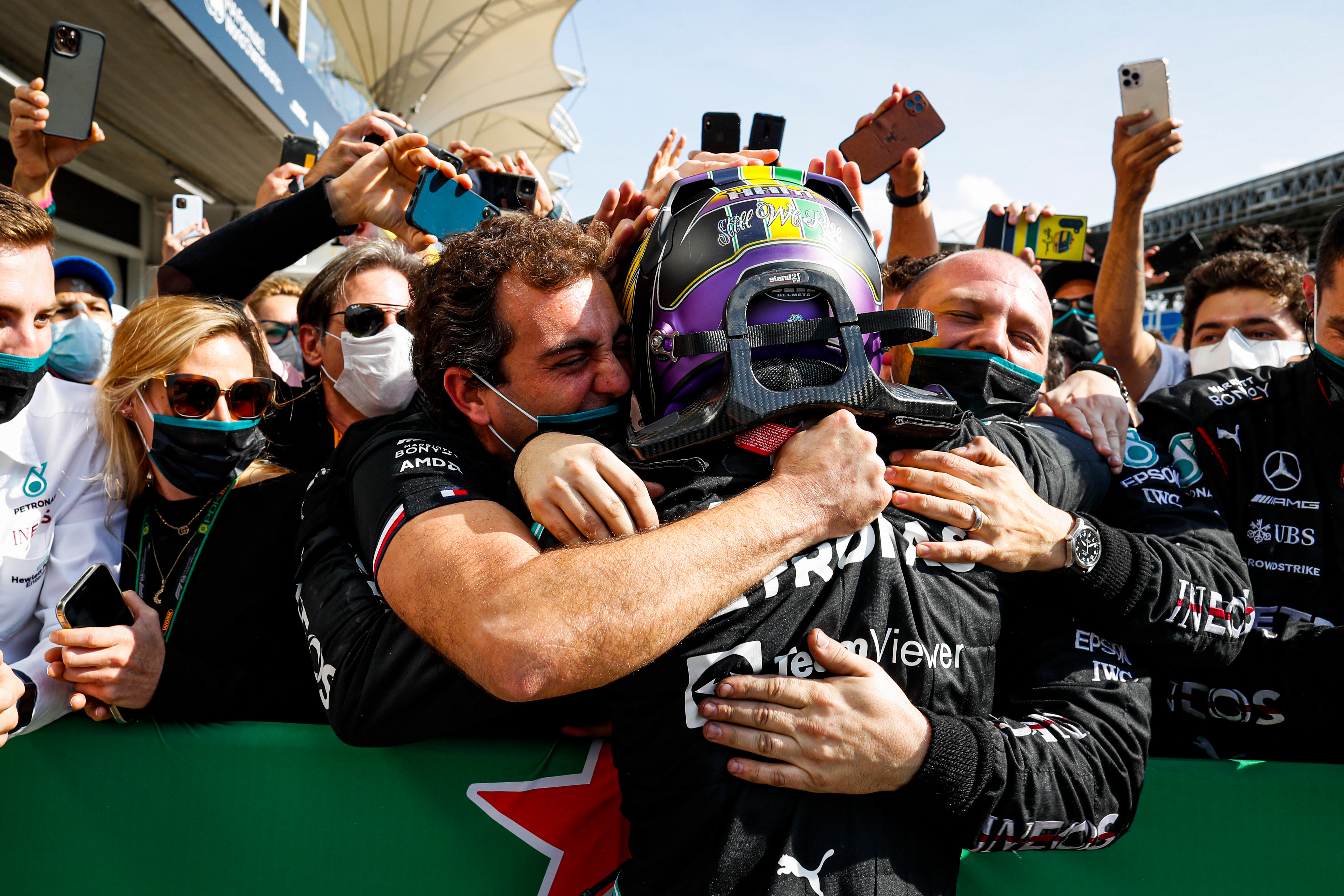 Hamilton has cut Verstappen's championship lead to 14 points on a weekend Verstappen could have opened up a decisive advantage.
The question of whether this was Hamilton's greatest, or one of his greatest, victories is entirely subject and almost impossible to answer in the context of his astonishing career.
However, it was his best victory of 2021, certainly the hardest-earned, and the perfect way to reignite his title bid after back-to-back Verstappen wins.
"I'm wracking my brains trying to think of a better drive of his," said Mercedes trackside engineering director Andrew Shovlin on Sunday evening.
"And the difficulty with Lewis when you get questions like this is there's quite a few of them you can remember.
"But I think to have done that with a car that doesn't have the pace advantage over the competition that we've had in years gone by, to have done it really in the face of adversity where you're the fastest guy in qualifying but then you're put right to the back, and to see his strength and determination right now, is really impressive.
"I'd say at this moment, I haven't thought of a better one."