Fernando Alonso appeared to return to Formula 1 a reinvigorated person and driver after his two-season absence, although he takes issue with the suggestion he is happier now.
The two-time world champion left F1 at the end of the 2018 season, citing various factors including F1's predictability as the reasons for him wishing to pursue other challenges.
But Alonso made a successful return in 2021 with Renault's works team Alpine, reuniting him with the Enstone operation he won his two world championships with in 2005 and 2006.
He showed little sign of the frustration that was evident towards the end of his previous stint in F1 when he struggled with poor machinery and had no route into F1's best-performing teams, and his excellent form included returning to the podium for the first time since 2014.
However, when asked in a media briefing reflecting on the first year of his comeback why he looked more content in 2021 than when he last raced in F1, Alonso said he would "probably disagree with that" perception.
His view is that he is no happier now than when he was in F1 the first time around and people had the wrong impression before because he believes he has been consistently misrepresented – something he suggested is still a legacy of his contentious 2007 season at McLaren alongside Lewis Hamilton.
"When I joined Ferrari, I had exactly the same questions," Alonso says.
"I remember perfectly answering questions like 'Why do you feel so happy now? Is it being an Italian team and you are Spanish, it is a better fit, and you feel happy?'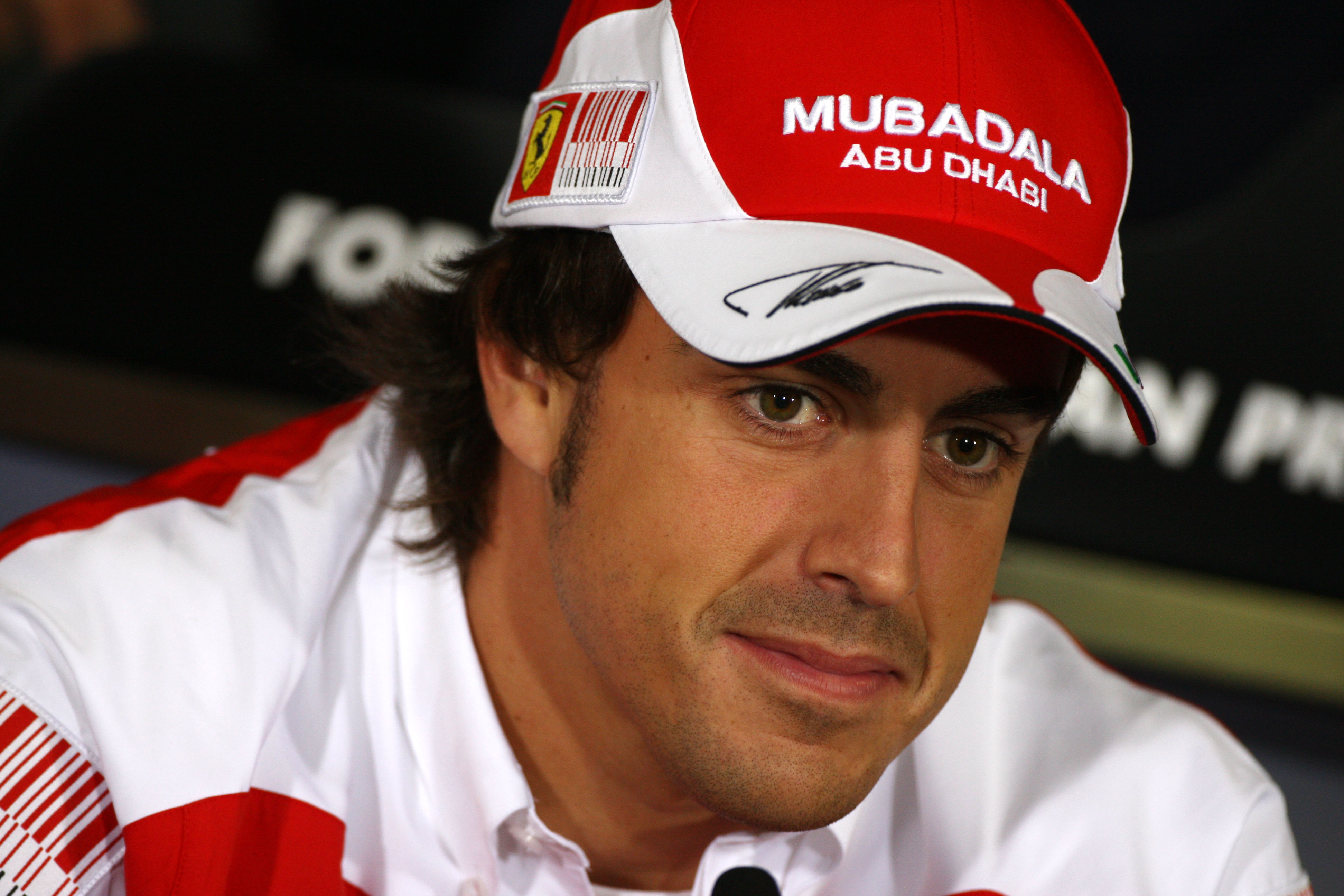 "And I said 'Yes, maybe it's because of that, and we have the same sense of humour, we have the same Latin character – so maybe that's the reason why I'm happy'.
"And then I came back to McLaren in 2015 and it was the same comments – 'Why you are so happy now? Because in Ferrari, you felt a little bit down the last two years and frustrated. And now you seem that even if you are not fighting for the championship, and it was the bad seasons of Honda, etc you are still quite happy off track. So why that change from Fernando?'
"And then when I was in endurance, or in IndyCar, 'Why you are so relaxed now? In Formula 1 you seem frustrated.'
"So now it's the same comment. From 2007 and fighting with Hamilton in a British team in a British environment, it was the wrong message that people perceive and the people spread about me.
"From 2007 everyone is surprised how good I feel and how happy I am. So I think I didn't change much."
This wasn't the first time Alonso referenced his 2007 season at McLaren as the cause of difficulty for him in F1.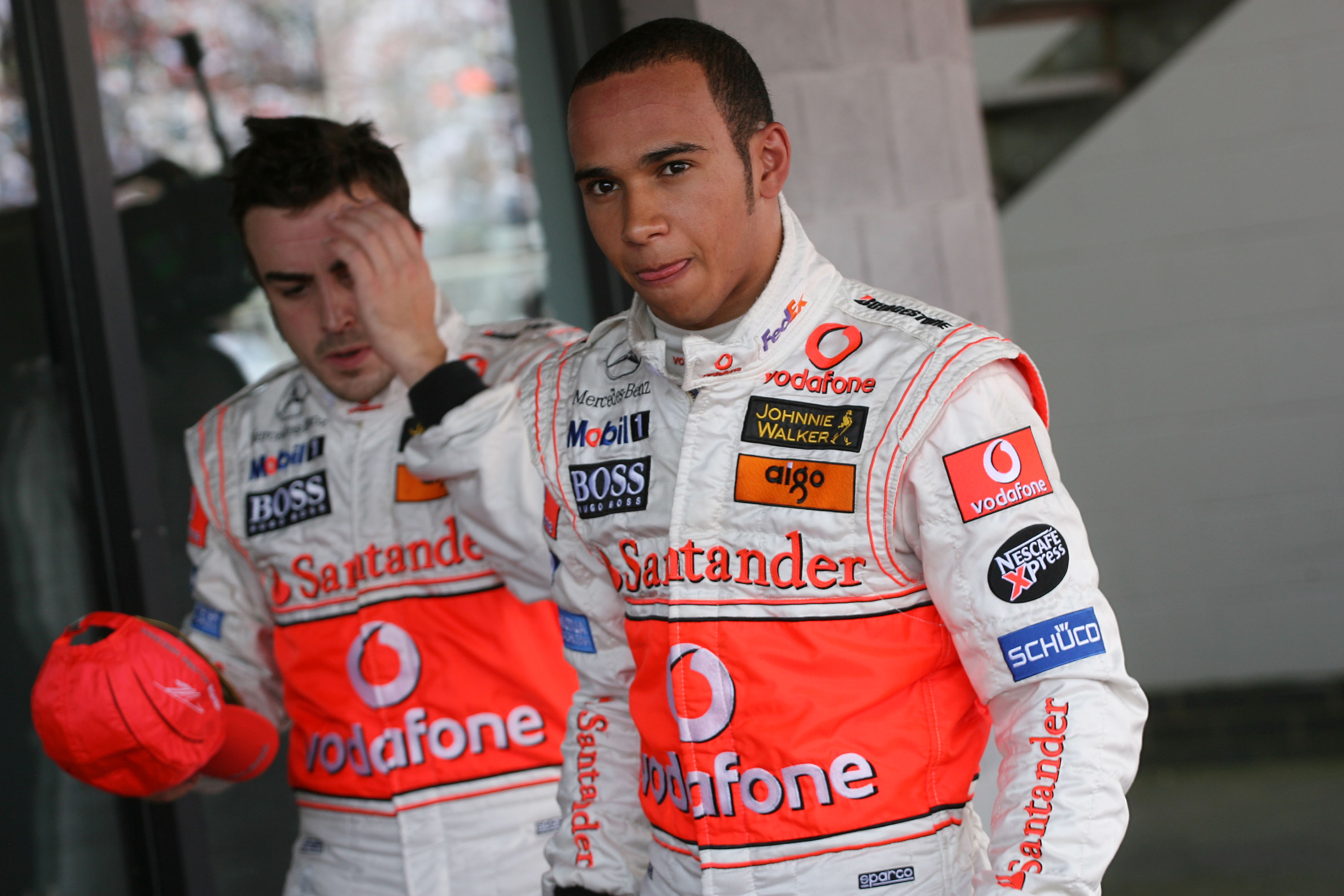 When he commented on the F1 title battle between Hamilton and Max Verstappen last year he claimed that the British faction of F1 media casts foreign drivers as villains and that he suffered from that when he was Hamilton's team-mate.
Whether you believe that, much like Alonso's claim his happiness in F1 has been misrepresented, likely depends on whether you support a certain side.
Alonso is undoubtedly adept at recounting his career and actions in a positive light. But there is no denying that in 2018 when his messaging about leaving was inconsistent, there was a clear undertone that Alonso had grown frustrated in F1.
His reasons for leaving at the time included the claim "I achieved more in F1 than I dreamed of and it's time to achieve bigger things", and that "I stopped because the action on track, in my opinion, is very poor".
Tellingly, he also stated "there are other series that maybe offer better action, more joy and more happiness".
So, regardless of any hangover he may feel still exists from an anti-Alonso agenda from 2007, Alonso also needs to take some of the responsibility for there being a question mark over how happy he was in F1 a few years ago.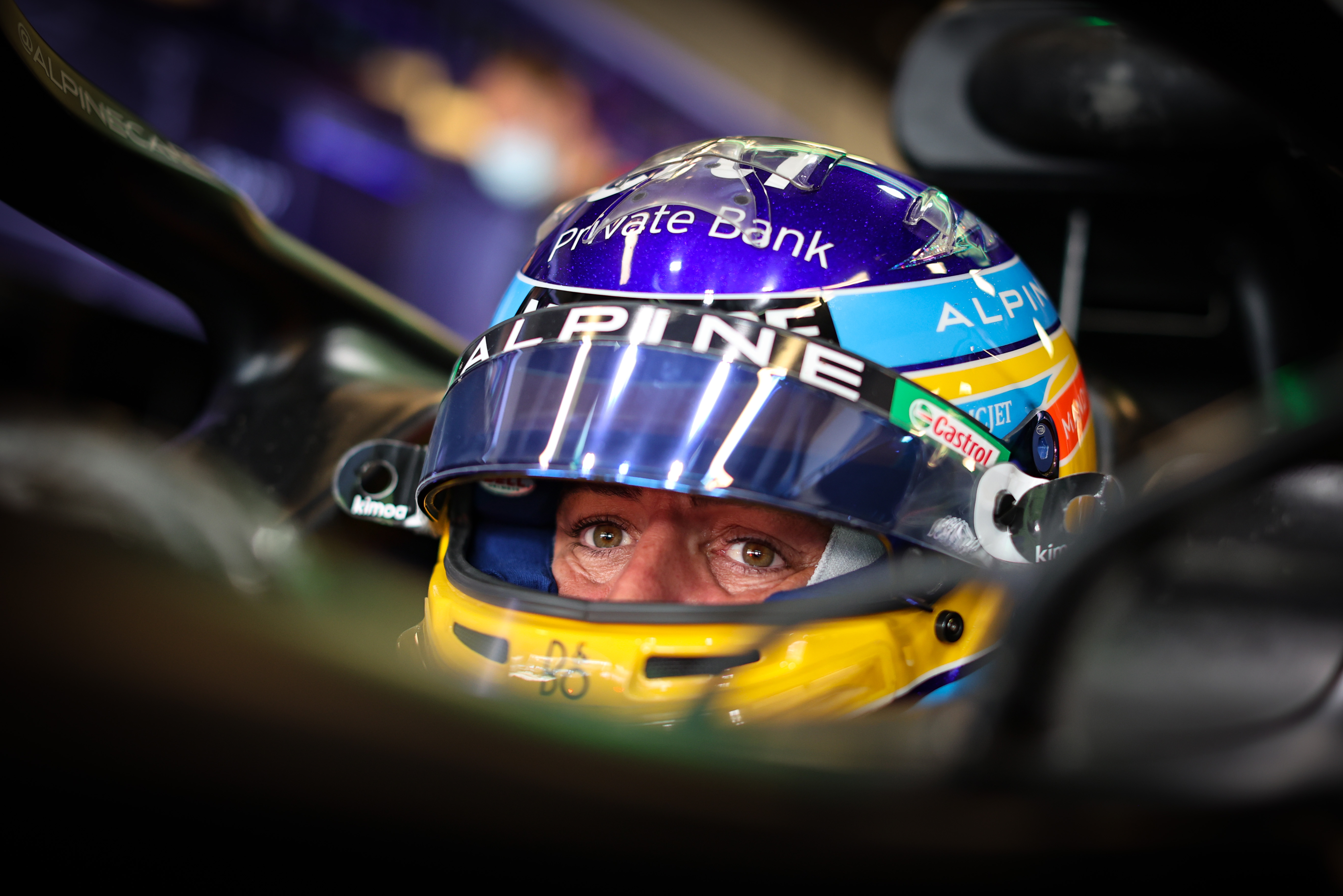 There were no such question marks in 2021. Returning to the same midfield he abandoned in 2018 came with the glimmer of hope that Alpine could be a ticket to the front again in F1's new era, beginning in 2022.
Therefore 2021 was a year of low stakes, and Alonso seemed to revel in that environment – bullish and outspoken off-track, as spectacularly effective as ever on track.
He did seem genuinely refreshed and that fits with Alonso's claim he was not unhappy but "tired" in 2018 when he decided to leave F1 to pursue opportunities in IndyCar, sportscar racing and cross-country competition.
Alonso also says he is "happy today but I don't think that I was not happy in the last seasons", which is consistent with the messaging in his official announcement back in 2018 that he would be leaving F1, when he said: "I'm having one of the happiest times ever in my life but I need to go on exploring new adventures."
Perhaps the reality is this: Alonso was not as unhappy as some perhaps believed in 2018 (or in other previous years) but he had gradually grown weary of making up the numbers, and that absence of joy was a powerful push factor.
Now, after some time away, and after successful alternative pursuits, that joy has returned.
That would explain his perceived shift in demeanour in 2018 and 2021, while also giving credit to this Alonso statement: "I'm a happy person, even if this message doesn't get to everyone."