Daniel Ricciardo says the statement he released last week stressing he is "committed to McLaren until the end of next year and not walking away from" Formula 1 was partly motivated by wanting to reassure staff at the factory that he will still be there in 2023.
Ricciardo is under contract to McLaren for 2023, but the team is known to have started considering alternatives should it need to replace him.
Team boss Zak Brown said in May that "mechanisms" existed in the contract that could allow it to end early, but The Race understands that Ricciardo is in control of these. Therefore, if McLaren were to replace Ricciardo it would need to be by agreement and, presumably, a significant pay-off.
Ricciardo said he issued the statement on social media last week so that people could hear "from the horse's mouth" that he has no intention of walking away.
As well as the wider world, he said this was aimed at McLaren colleagues based at the factory who he doesn't see on a regular basis.
"There was a lot of noise, the rumours, people questioning and coming up with their own answers, and it was just kind of building," said Ricciardo when asked why he released the statement.
"I obviously know what my future is, so I was just going to let everyone know. Also for people that follow me, my supporters if you will, [who are asking] 'what's Daniel going to do? 'is this going to be it?'.
"I was just like 'no, no, no, not at all' and 'it's time to let everyone know from the horse's mouth'."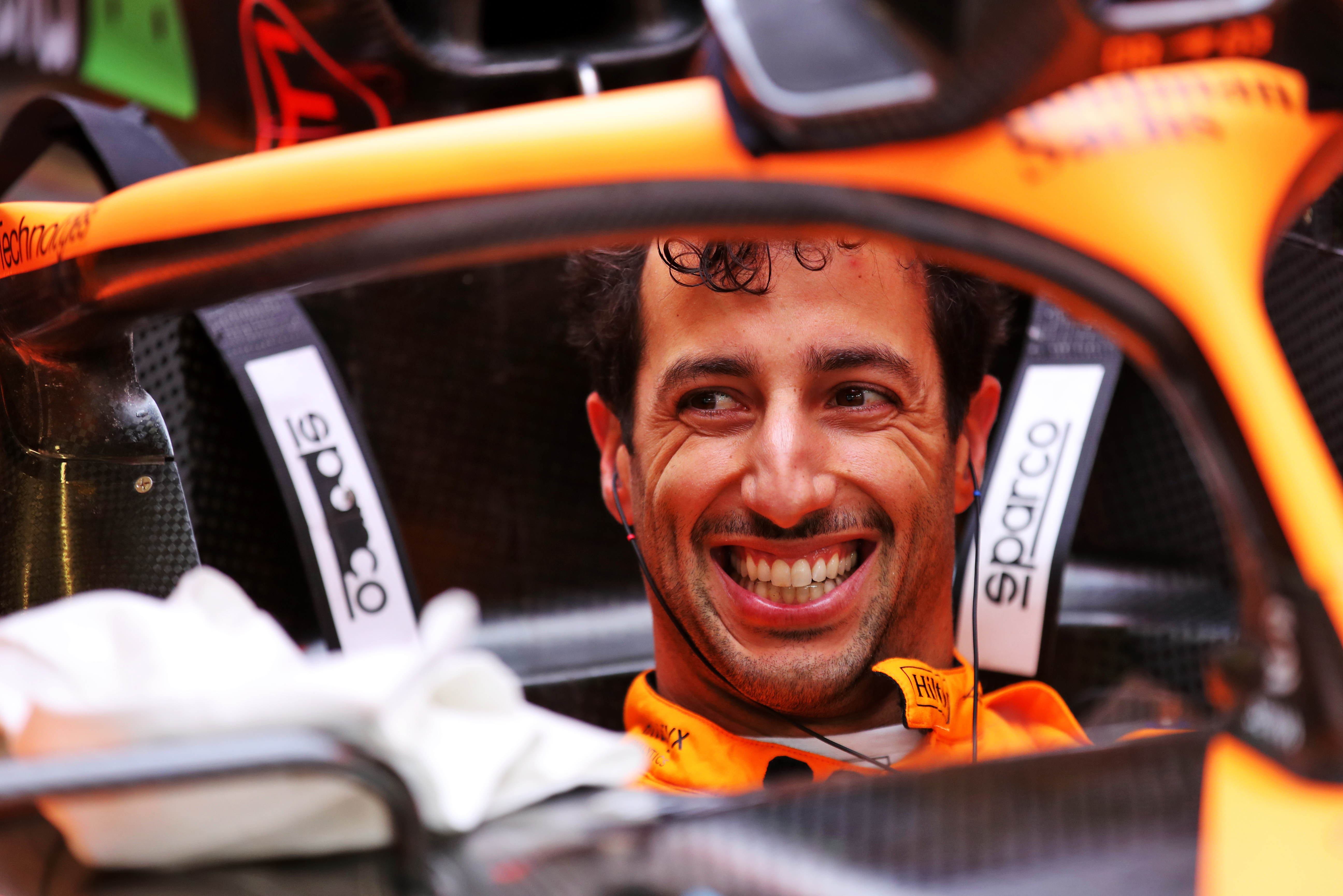 Asked if the McLaren team is as committed to him as he is to it – in the context of F1 history featuring examples of things changing for drivers in a similarly strong contractual position – Ricciardo spoke about the attitude of the wider team.
Ricciardo explained his desire to show them the same commitment they are showing him through their work. He was also shown in photographs released by McLaren addressing personnel at Woking last week.
At home with the 🍯🦡 @DanielRicciardo's back at the MTC, checking in with the team and prepping for France. 💪 pic.twitter.com/bUzRopvwSL

— McLaren (@McLarenF1) July 13, 2022
Asked by The Race if he thought McLaren's commitment to him matched his commitment to it, Ricciardo replied: "I do, I've got that commitment in the team.
"There's a lot of people in the factory that don't come trackside, don't get to see everything and don't get to see me on a race weekend as well, the work I'm putting in.
"[The statement was] also for them, if they are just reading some headlines on like 'what's Daniel's future?', 'is he going to move to another team again?', If they're trying to develop the car for me, 'what's Daniel going to do?'
"I just wanted to remove any doubt from them as well. So I wanted to address them and go 'guys I'm in this with you' and just wanted to draw a line under that."
Ricciardo has struggled through much of his 33-race stint with McLaren, with team-mate Lando Norris generally proving quicker than him. Norris has outscored Ricciardo 224 points to 132 during that period, with the scoreline this season 64-17.
But Ricciardo ended McLaren's near-nine-year win drought with victory at Monza last year, and insists he is capable of adding to his eight-race win tally given the right car.
"I get why people forget, you're only as good as your last race and this and that," said Ricciardo. "I get it.
"But no-one knows me better than me. No-one knows you better than yourself. I still know what I have. Give me a chance to win, I'm going to win. I've never left a win on the table.
"The challenge now is getting to that place. I want to do that with McLaren. I know a lot of people are putting a lot of effort in, trying to help me get comfortable with the car and develop it in the direction.
"To people who doubt – put a car on the grid that I can win with and I'll find a way to win with it. That's the confidence I have in myself."
By reaffirming his desire to continue to race in F1, Ricciardo insists he has the determination to keep fighting despite the difficult times since he joined McLaren.
Were the 33-year-old to decide he's had enough of F1, he could walk away with his head held high after a largely successful career. But Ricciardo insists he is still motivated.
"It's the easy way out, I guess," he said when asked by The Race if he had contemplated retirement.
"It's not even that, it just goes back to what I still feel. Even if it's a bad weekend, I'm still upset Sunday night 99% of the time [but] I'm waking up Monday and the switch is flipped and it's back to the next thing.
"All the signs are there that I still want this as much as I always have. You find other bits of motivation, like 'oh, that person's forgot, well let's shut them up'.
"So you find whatever you need to keep you going. And the answer is I'm still finding a lot to keep me going. It's as simple as that."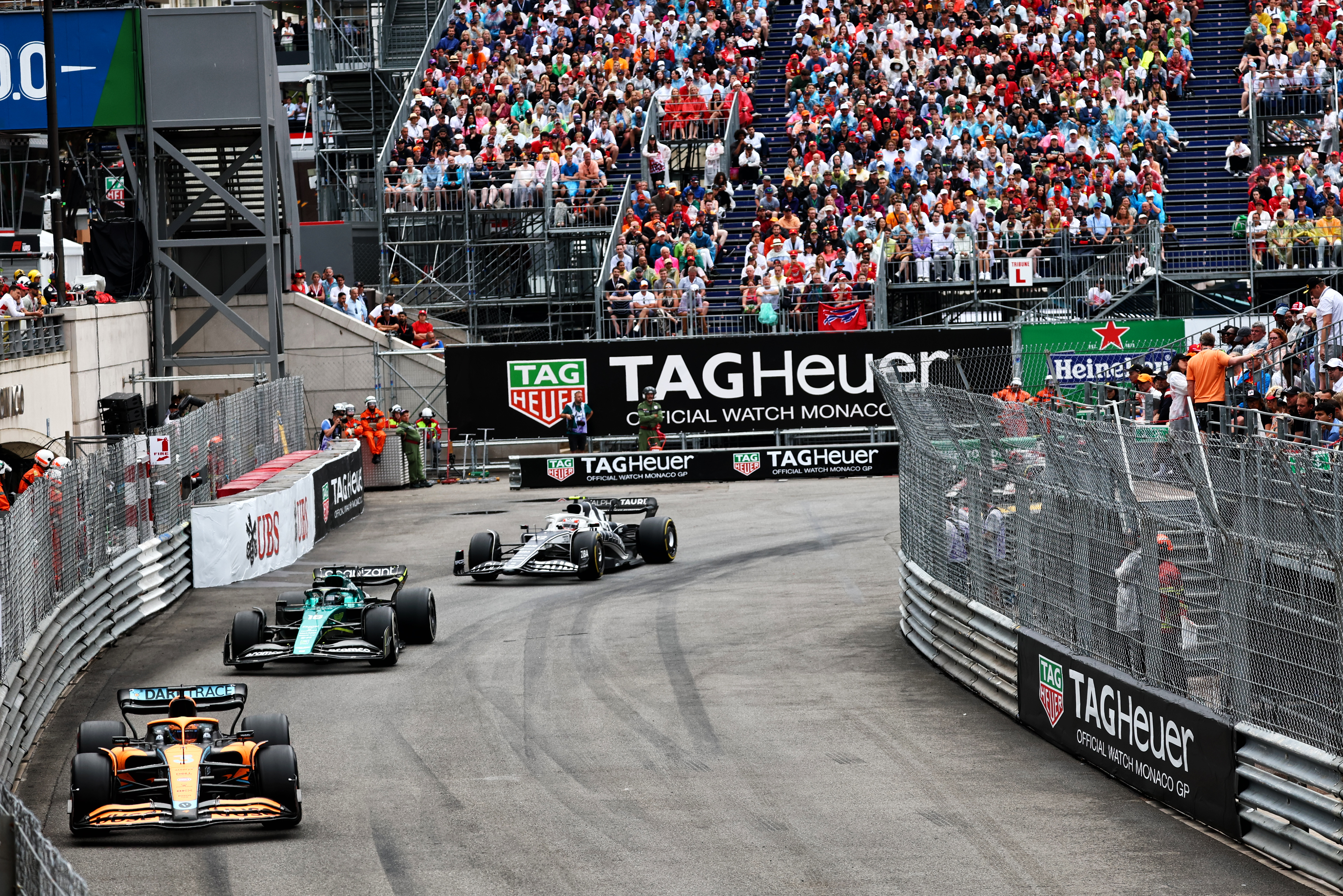 Ricciardo's nadir this season came in Monaco where he had a terrible weekend, just as he had done the previous season. But since finishing 13th there, he feels progress has been made.
In addition to that, he says that chasing the euphoric highs of days like Monza 2021 is what now motivates him given he's realised that racking up the kind of success Lewis Hamilton has done in F1 is now not possible.
"We're getting closer," he said when asked by The Race what he needs from McLaren to be at his best. "It's been a process, and of course a longer process than myself or probably anyone in the team would have desired, but I feel like we are getting closer.
"Since Monaco – and it doesn't always translate to the result on track – in terms of our understanding, what I'm feeling, the way I'm relaying [feedback] to the team I feel like it's starting to…I don't want to say click, but I feel like we're getting closer to addressing the issue, where it stems from and what we need to do to fix it and develop the car.
"In a way, that's motivated a lot of people. I feel like we're getting closer and that's motivating them to find the solution.
"I've also come, over the years in this sport, to terms with it's not going to come easy.
"I know if I can overcome a few more challenges and some lows to find another high like [Monza], that feeling would be again euphoric. So that's now the motivation."
So what can we conclude from the position Ricciardo has taken?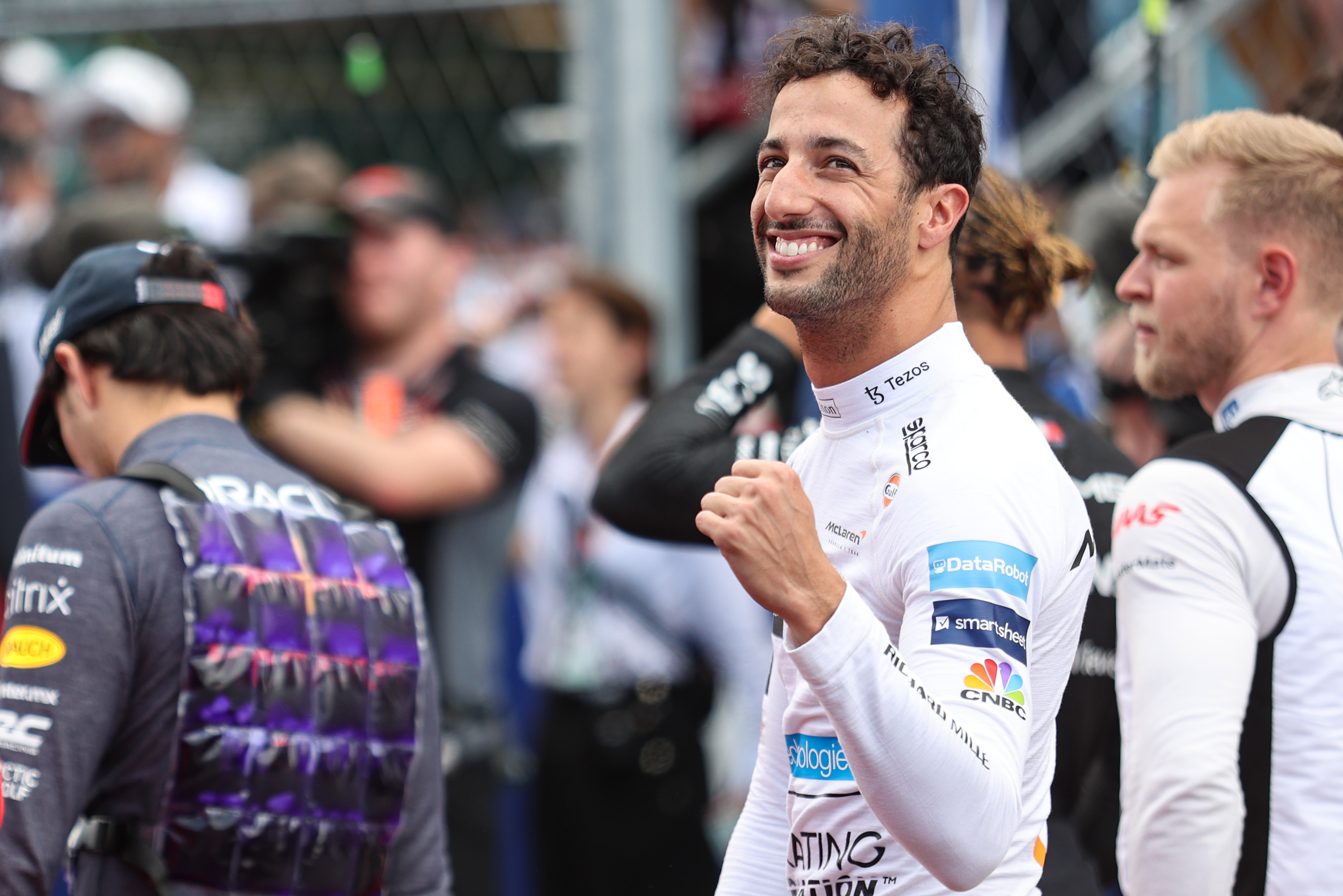 Firstly, he is unquestionably saying all of the right things, as well as doing all of the right things behind the scenes as he fights to unlock more performance. He's making it emphatically clear, in public, that he's committed to McLaren in 2023.
In doing so, he's staking his claim to the seat alongside Norris next year and making clear to McLaren that if it does want to replace him, he is going to take some budging.
What was clear is that Ricciardo was, shrewdly, sticking to the message he wanted to convey. He was careful not to challenge McLaren's management directly, but even when asked about the team's commitment to him for next year he focused on the different type of commitment he's getting in terms of the huge amount of effort going on behind the scenes.
He's in a strong position contractually, and he knows it. The ball is firmly in McLaren's court if it does want to go through with trying to make a change, which would surely cost it given Ricciardo is determined to keep going.
And Ricciardo has made it clear the weaknesses of the car are a big part of the problem, weaknesses Norris has been better at finding a way round. But the message of "give me a chance to win, I'm going to win" is both clear and backed up by his history in F1.
None of this means that Ricciardo and McLaren are at war. The relationship between driver and team remains good and nobody doubts his level of effort.
But McLaren has to make some big decisions about whether it wants to push on with any of the alternatives it has considered, or stick with Ricciardo – a driver who has achieved great things in F1. Ricciardo himself must continue to work to unlock the performance level he should be capable of.
And all of that against a backdrop where McLaren is struggling to hang onto fourth place in the constructors' championship at a time when it's still waiting for its big-bucks, long-lead time infrastructure projects such as the new windtunnel and driver-in-loop simulator to be completed.