Mercedes Formula 1 boss Toto Wolff says Lewis Hamilton has changed his approach in fighting Max Verstappen and "decided not to bail out anymore when he thinks that the corner is his".
Hamilton and Verstappen collided in the previous grand prix in Italy and both retired from the race, the second time this season they have made contact with race-ending consequences after Verstappen was sent into the barriers in the British Grand Prix.
On other occasions they have gone wheel-to-wheel and avoided such dramatic outcomes, although at Imola and Monza Hamilton did end up bouncing over the kerbs in the run-off area after being forced wide by Verstappen on the opening lap.
In Spain, Hamilton avoided contact when Verstappen launched what Red Bull boss Christian Horner called a "full Max Verstappen move" that he said would have ended with both drivers in the fence had Hamilton not taken evasive action.
Wolff says that Hamilton, who trails Verstappen by five points in the drivers' championship, has decided not to yield to Verstappen when he's not been obliged to.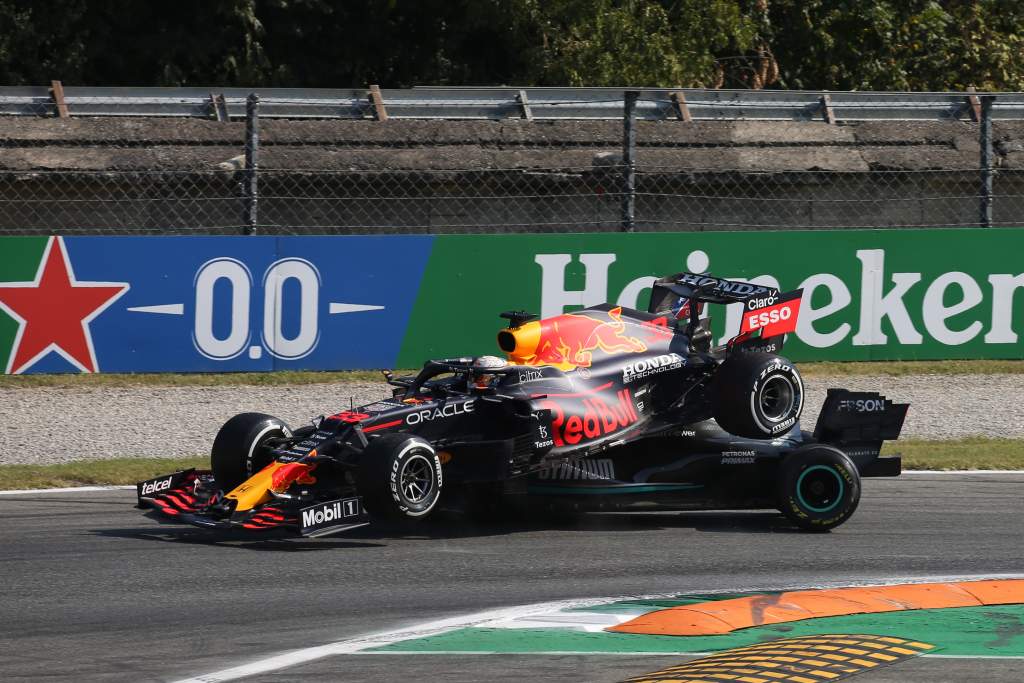 "They race each other very closely now which wasn't the case in the past and we are discussing these things in detail as well," said Wolff.
"I think the change of approach is that Lewis decided not to bail out anymore when he thinks that the corner is his.
"And now it needs two to tango, it needs two to understand each other on track when a collision can be avoided, but they are in the cars, we have no influence on the driving, they will know much better than we how the other one is racing yourself."
The significance is that Hamilton is generally seen to have been more willing to yield in battle until now.
At Monza both drivers were adamant they were not required to give up the corner, with Hamilton of the belief that Verstappen should have backed out and Verstappen insisting Hamilton squeezed him unfairly.
Wolff suggested that what happened at Monza will continue if both drivers continue to view such incidents in that way.
"If both wanted to avoid collisions, we would have less collisions," he said.
"If they don't avoid collisions because they feel it's right to not bail out or not give room then we will have more."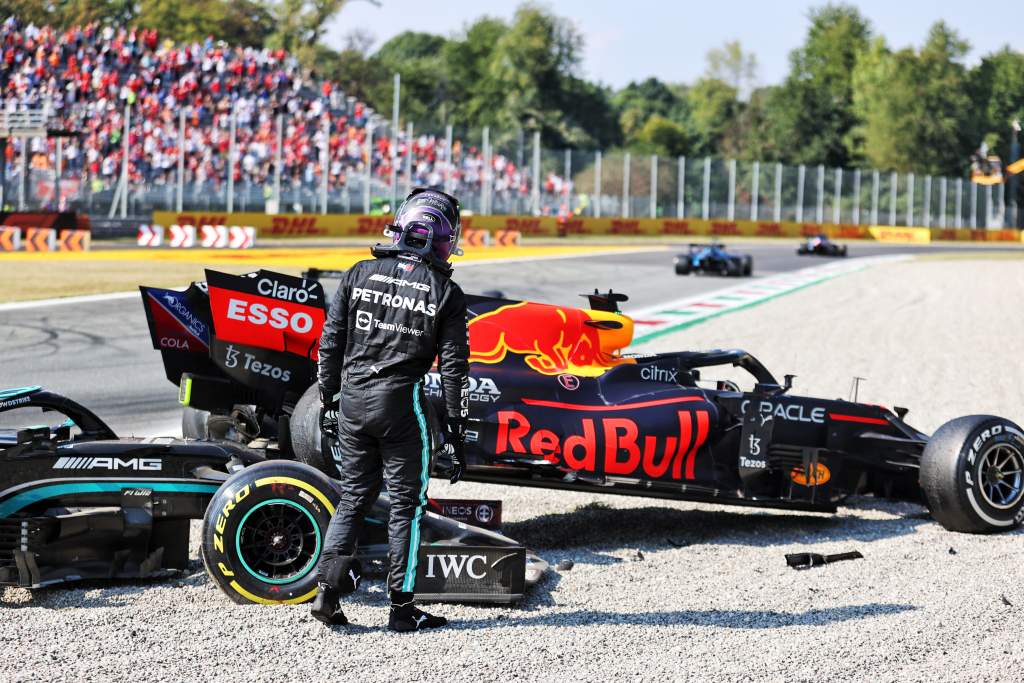 Verstappen has routinely rejected suggestions he is an aggressive driver but others believe Verstappen puts the onus on his rivals to avoid contact when he is racing them.
Horner said on Friday at Sochi that Verstappen's reputation influences his rival's behaviour but claimed Verstappen is also capable of showing restraint.
"We always review any incident and look at it very carefully, and you always think, 'OK, could I have done anything different, could I have done anything better?' – I think that Max is always very open to that.
"He's extremely self-critical. You're always learning. But he's a hard racer, it's part of his characteristic, it's part of why he has the following that he does.
"You know that when he's in the car, he's going to give 110%. That also has the impact on the driver that he's racing, because they just know he's going to go for it.
"Of course, there has to be measure, and I think at the right times he has shown that measure in different races even that we've seen this year.
"But it's part of the character that he is, that he's an attacking driver. It's part of his make-up and I don't think that's going to change."