"Wingman hurts" was Valtteri Bottas's famous, heartfelt response when told how Mercedes team principal Toto Wolff had characterised the Finn's performance in the 2018 Hungarian Grand Prix.
Given that adjective describes Bottas's role through much of his time with Mercedes indicates how painful that five-year stint might have been.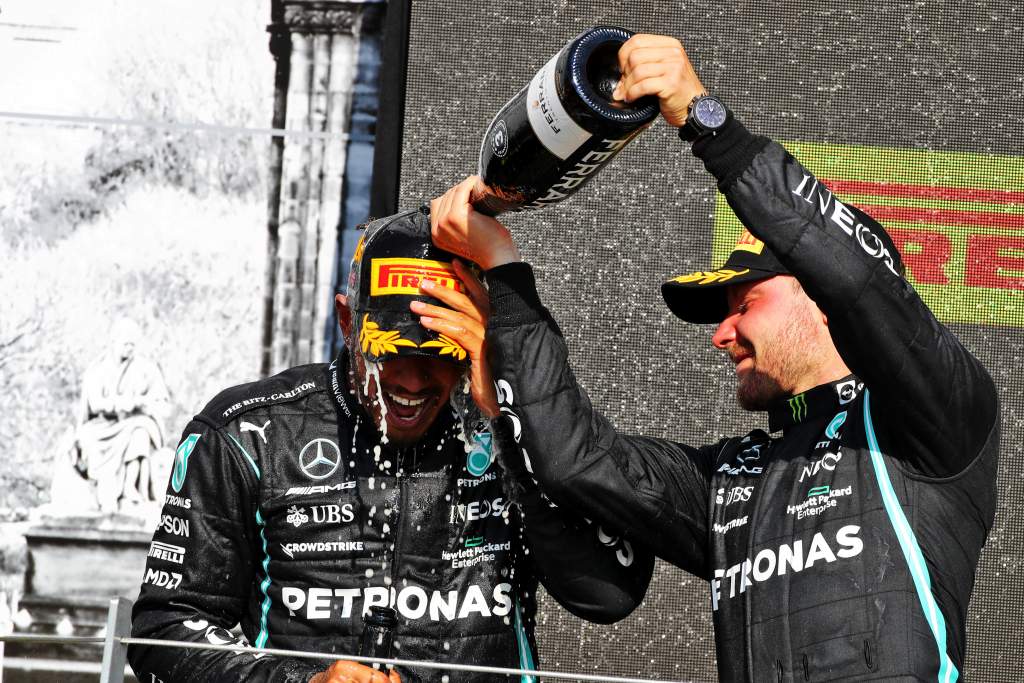 And yet, Bottas achieved something that few have. Yes, his individual achievements – the 10 victories, 20 pole positions and pair of world championship runner-up spots – are rare enough, but he's also been part of a winning machine.
He may not have started out in karting dreaming of being part of five constructors' championship wins and helping Hamilton to four drivers' titles, but he's still been involved in a combined total of nine titles.
Only one driver has been implicated in more success in world championship history – Rubens Barrichello.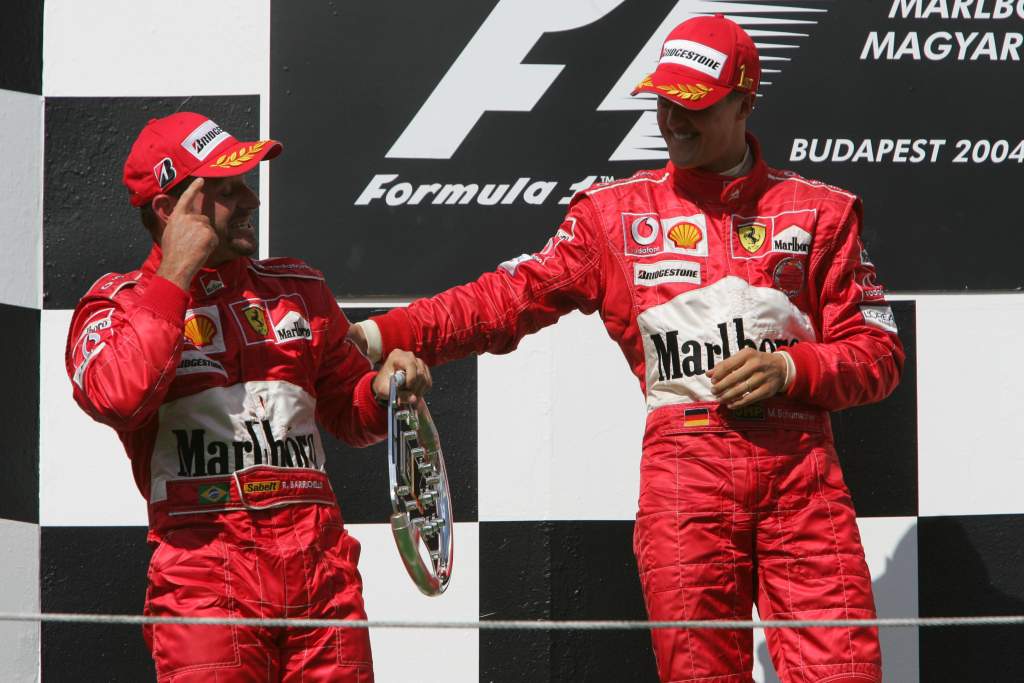 In total, he's had a hand in 12 titles – six constructors' and six drivers' – mostly alongside Michael Schumacher at Ferrari. Subsequently, he was also wingman to Button at Brawn in 2009 in a car he once dubbed a "white Ferrari" – albeit he was a title contender in his own right that year.
Perhaps, to co-opt and distort football parlance, these achievements should be regarded championship 'assists' when it comes to supporting a title-winning team-mate. Measured that way, Bottas and Barrichello may not have achieved the ultimate goal, but they have racked up more 'assists' than anyone else. To extend the metaphor, you don't score unless you are given the opportunity by the assist (and the rest of the team prior to that, come to mention it).
Barrichello and Bottas have their similarities as both proved themselves to be drivers capable of great things, but without necessarily producing that as consistently as the greatest. What Bottas recently said in an interview with The Race – "on my best days, whether it's a race or qualifying, I'm unbeatable" – could equally be uttered by Barrichello.
Next on the list is Mark Webber, with a total of eight championship involvements – all alongside Sebastian Vettel at Red Bull from 2010-2013.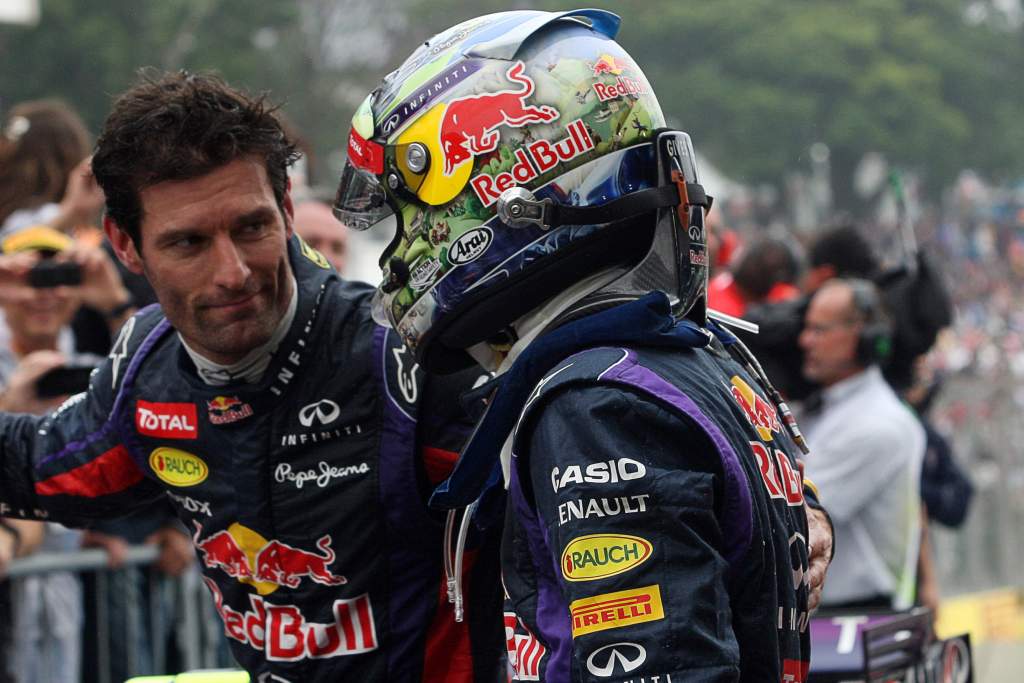 Again, Webber was a stunningly fast driver at times and produced some truly great drives, but in that period he couldn't do what Vettel did. Yet, like Barichello and Bottas, despite being at times an antagonist to Vettel, Webber also played a critical role in his success. You can't be an ordinary driver and do this, which is why time tends to make everyone more fair in their judgement of these nearly-but-not-quite men.
Four drivers managed to win world championships but also had campaigns when they were behind a title-winning team-mate for more than one season – namely Alain Prost, Denny Hulme, Giuseppe Farina and Nico Rosberg. But because they all had their year(s) on top, they cannot truly be considered wingmen. Prost, in particular, stands out as an anomaly.
You could make a case for Farina, who won the inaugural world championship in 1950, given he spent the next three years among the supporting cast, first for Juan-Manuel Fangio (who almost took the '50 crown) and then Alberto Ascari. But to return to the example of Bottas, if he'd nicked a title in his five years with Mercedes, the whole wingman identity would have been shattered.
In world championship history, a total of 17 drivers have been wingman to a champion team-mate. Eliminating the four champions mentioned above, that leaves 13 names. This list considers only primary team-mates who contested the vast majority of the season, for example Johnny Hebert's 1995 season alongside Schumacher at Benetton qualifies, but not 1994 where he made two starts for the team at the end of the season.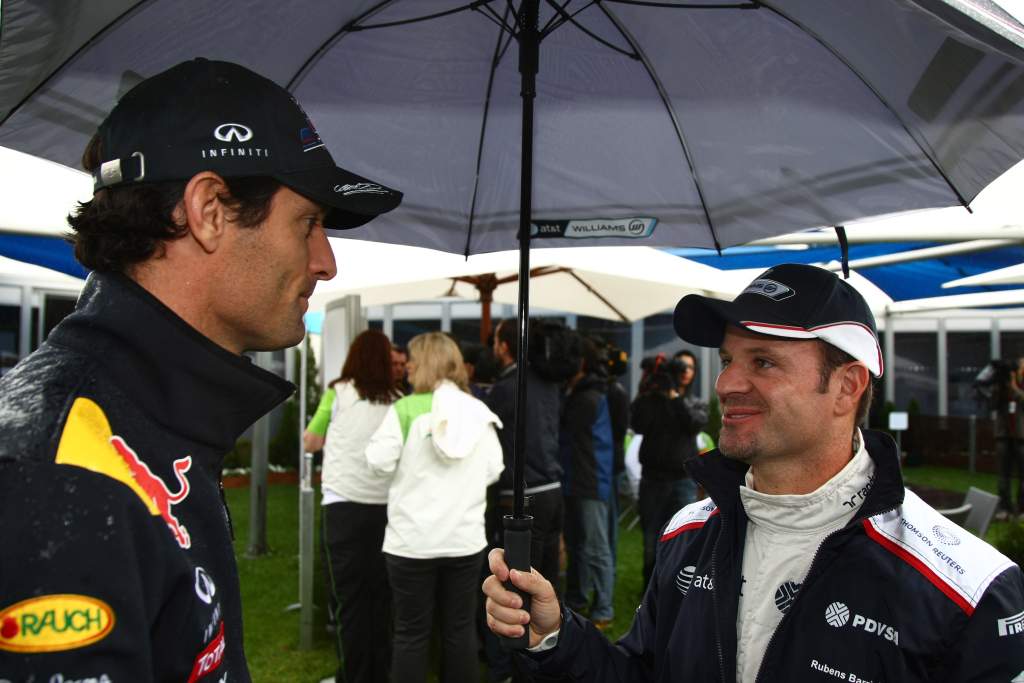 But it's only Barrichello, Bottas and Webber who have done this more than twice. The remaining 10 drivers are Gerhard Berger, David Coulthard, Giancarlo Fisichella, Riccardo Patrese, Peter Collins, Carlos Reutemann, Ritchie Ginther, Bruce McLaren, Luigi Villoresi and Francois Cevert.
That the list is so short, and all of those names are grand prix-winning drivers in their own, shows how good you have to be even to qualify as a wingman. In the case of Collins, he even gave up his own car to hand it over to team-mate Juan Manuel Fangio while still an outsider for the title himself!
What Bottas has done is proved good enough to push Hamilton in qualifying, banked enough points to ensure Mercedes always won the constructors' championship during his time there and played an active role in the set-up and car development work. That demands a broad skill set and a driver at a high level.
To produce that level of performance over an extended period requires a vast amount of effort and determination. While Bottas did have his dips, he generally found a way to bounce back – fuelled by his determination to get on terms with Hamiton and challenge him for the championship. It may have proved futile, but it gave him the drive he needed to sustain that level.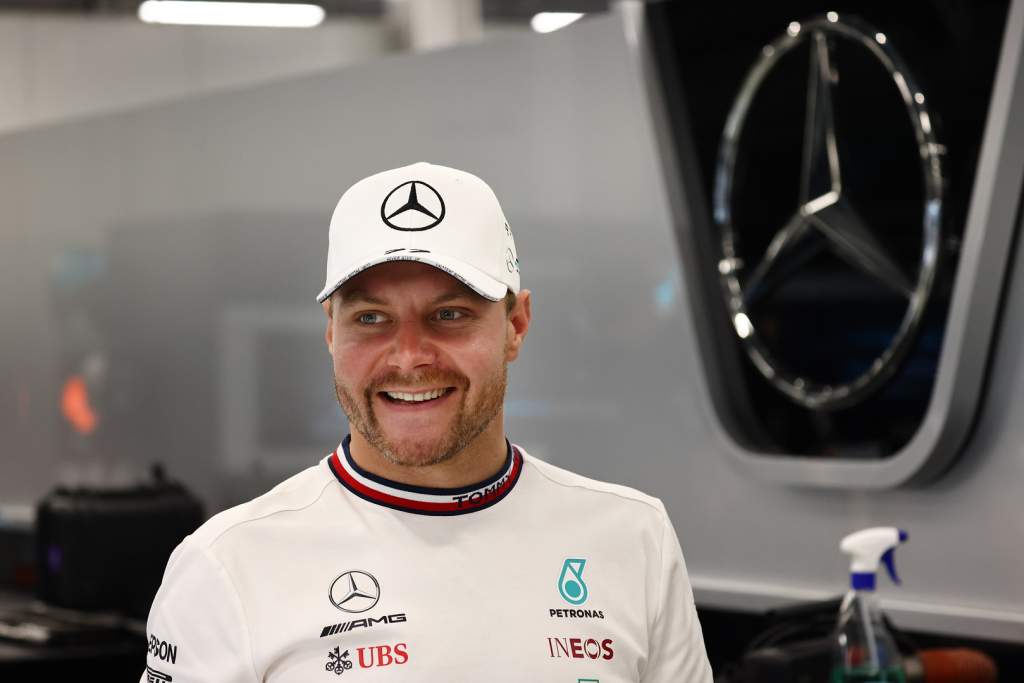 Bottas certainly had the air of someone ready for something new after last year's Abu Dhabi Grand Prix Prix. As he put it, "now it's time for something new". This wasn't a driver who had been coasting, but one working hard to do what he did and be part of something special.
But while he failed to take the ultimate prize, Bottas still had another form of success and would not have lasted so long at Mercedes had he not done a good job.
That's what makes him – sorry, Valtteri – one of the great F1 wingmen.