The futures of Fernando Alonso and Oscar Piastri are intertwined and unlikely to be officially resolved until after the Formula 1 summer break.
Two-time world champion Alonso is eyeing an extension to the F1 comeback that began last year after a two-year sabbatical and has apparently indicated he would like to sign a new two-year deal.
Alpine is keen to re-sign Alonso and an extension is expected to happen, but a complication for the team is it knows it could risk losing the highly rated Piastri long-term if it does not find a seat for him.
"We haven't really started talking in detail with Fernando yet," said Alpine team principal Otmar Szafnauer at Silverstone on Saturday.
"But now that [I know] it's two years, I'm sure we'll do that just after the break."
Piastri is Alpine's reserve driver this season after winning back-to-back Formula 3 and Formula 2 titles as a rookie.
He is expected to join Williams next season on loan from Alpine but it is unclear if it would only be a one-year arrangement.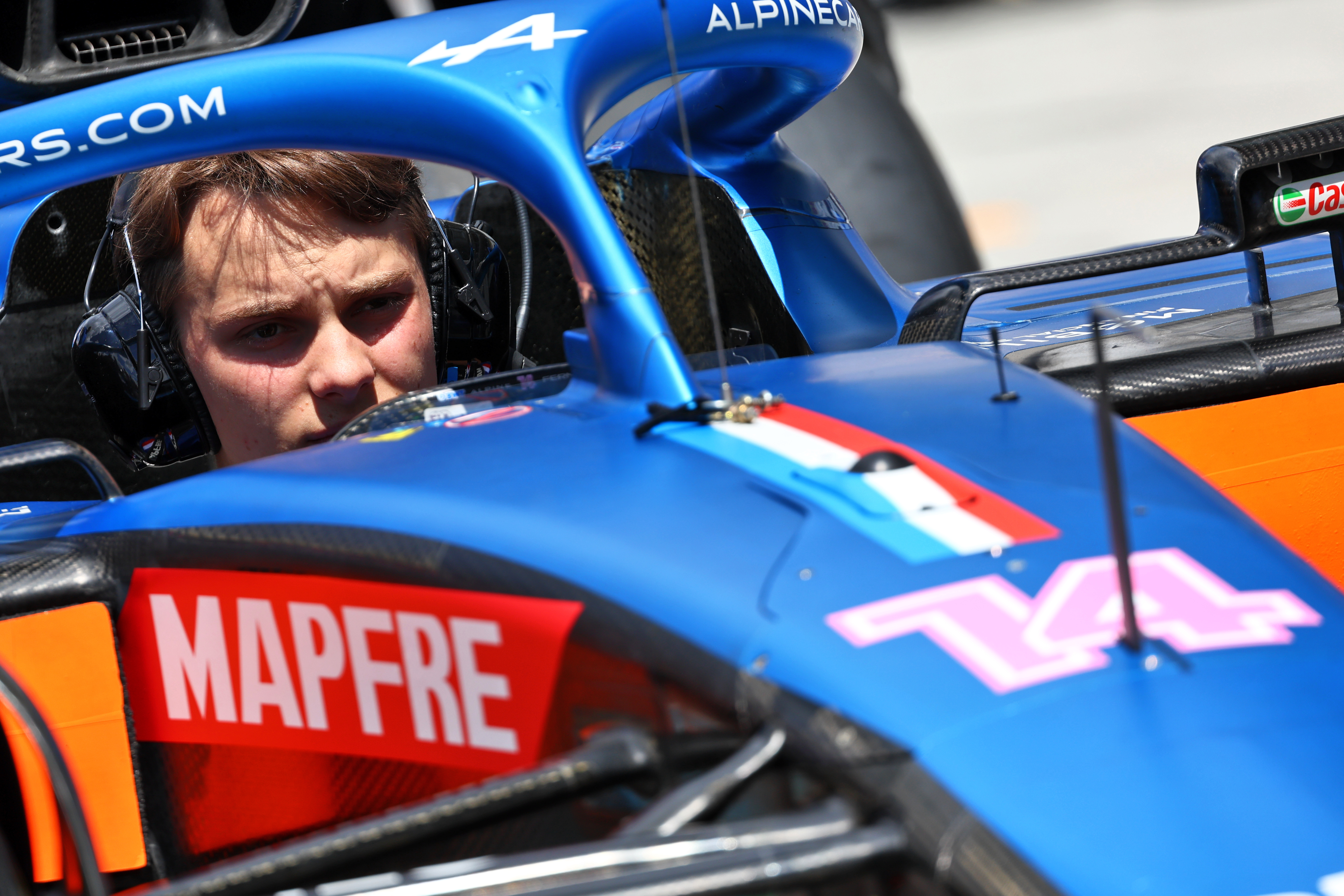 If Alpine wants to place Piastri in its own team from 2024 onwards, it would have to drop either Alonso or Esteban Ocon – but Ocon has a contract until the end of 2024, which is the same duration Alonso is keen on.
Szafnauer had previously identified the British Grand Prix as the time "we will probably be talking about it" and has said this weekend at Silverstone that he meant that is when discussions would begin – with a resolution unlikely before the summer break.
Asked by The Race if resolving the future of Alonso and Piastri went hand in hand, Szafnauer said: "Yeah, they're all linked and tied. And it's just a matter of timing.
"We're not to that point yet. I said before, we're going to start thinking about it around Silverstone time and probably conclude something after the break.
"That's still the case."
In the meantime, Piastri is at least going to get his first experience of Alpine's 2022 car.
He has undergone an extensive testing programme in the 2021 car but will soon drive in Friday practice, although that again is unlikely to be in the first half of the season despite claims Piastri could drive in France.
There is a contractual sensitivity for Alpine because Piastri only accepted his 2022 season on the sidelines with a promise that he would get a 2023 F1 drive somewhere – or else he could leave Alpine.
It seems likely that a similar deal would be struck for 2023, whereby Piastri accepts going on loan elsewhere for one year but wants either an Alpine seat beyond that or freedom to look for long-term security elsewhere.
"As for a seat at Williams, it's great to have one of our young drivers be wanted by other Formula 1 teams," said Szafnauer.
"It just shows that he's got good potential, which we're aware of."