Mercedes will not be "throwing bits" at its 2022 Formula 1 car to address its performance deficit because it still needs to understand how to get on top of its porpoising problem.
The world champion team turned its worst season-opening qualifying performance in 11 years into a podium finish and decent points in the Bahrain Grand Prix, thanks in large part to a disastrous late double-DNF for bitter 2021 rival Red Bull.
While that made the race a surprisingly effective damage limitation job it has not masked the challenge facing Mercedes if it is to fight race winner Ferrari and Red Bull this season.
Lewis Hamilton finished third but described the W13 as a car that "is bouncing a lot everywhere" and has a "very poor rear end through all the slow and medium speed corners".
He believes Mercedes is "only good in high-speed corners, but slow on straights" – a likely consequence of having too big a rear wing – but at the same time "sliding a lot on the rear, tyres getting hotter which causes degradation".
Team-mate George Russell, who finished fourth, reckons the upshot is Mercedes' time loss at the moment is split evenly between the straights and the corners.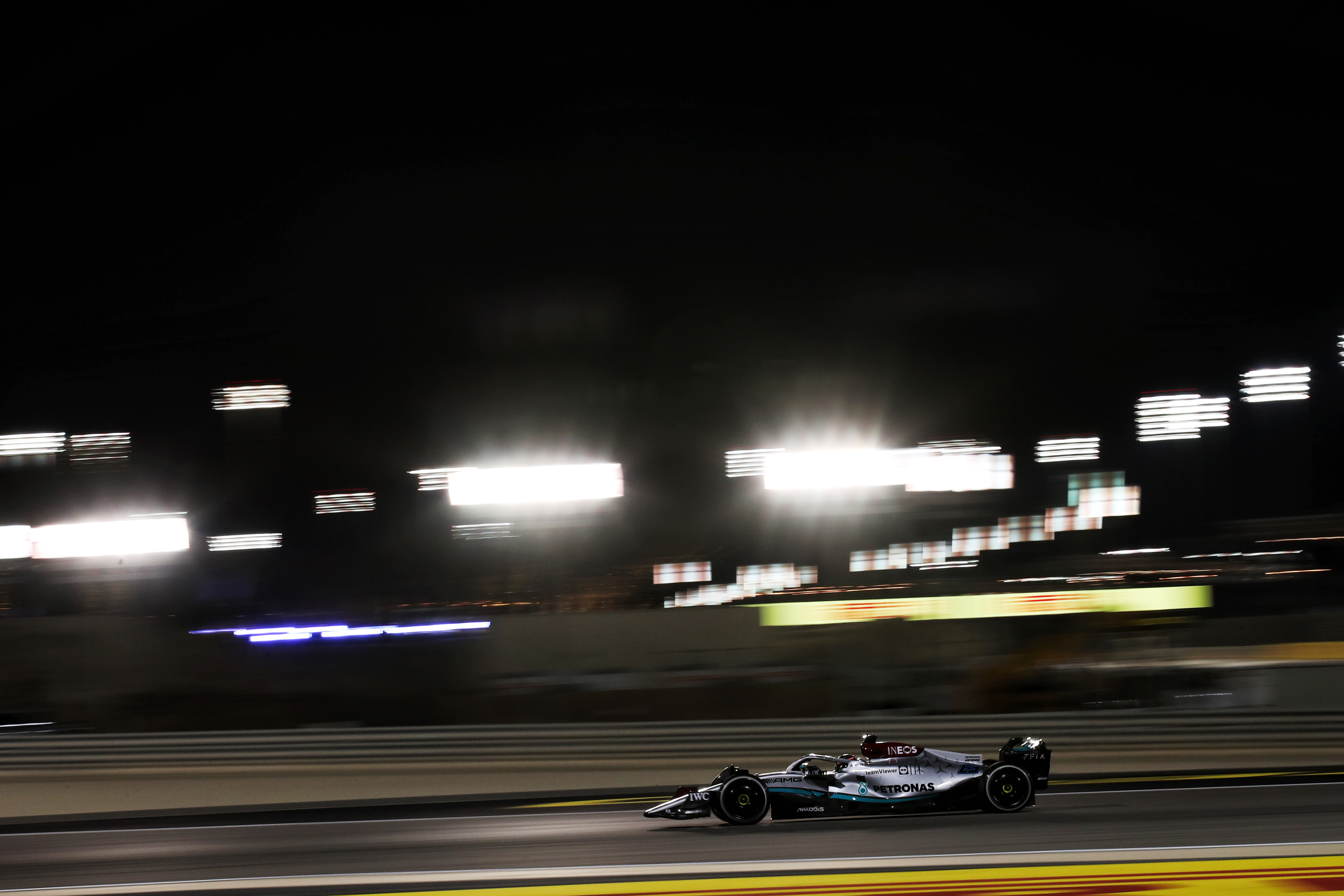 Mercedes team boss Toto Wolff characterised the Bahrain Grand Prix as a "test" as it bids to understand exactly "where the gaps lay" to the top two teams and his summary was that it's "pretty much in every area and now we just have to regain land centimetre by centimetre".
For now, that will not come in the form of an upgrade.
"More than really bringing parts, it's an understanding of how we can unleash the performance that we believe to be in the car, or that we hope to be in the car, before throwing bits at it in terms of performance," said Wolff.
"That's where I see it."
Assuming Mercedes has not slumped in the engine pecking order, the straight-line speed deficit can be addressed most easily.
Wolff hinted Mercedes has simply not been able to produce enough parts to have different aerodynamic options and the result was "we were probably over-winged" and "had too much drag".
He stressed "we need to really leave no stone unturned on the power unit side" to be certain but Russell shared his view that it was unlikely to be purely down to the engine. Partly because, like everything that afflicted Mercedes in Bahrain, it all seems to come back to the porpoising.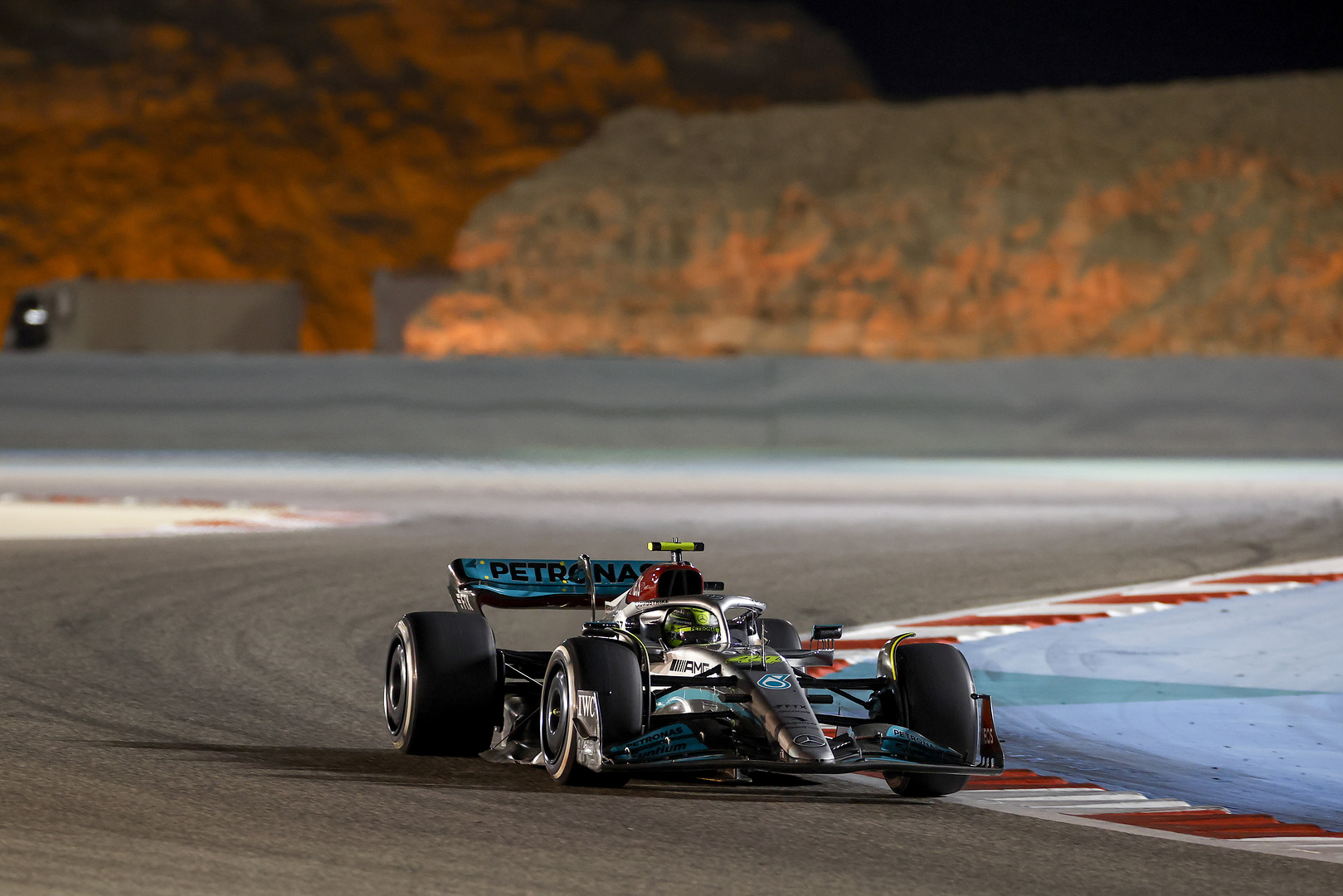 This is a high-speed phenomenon caused by the new-for-2022 ground-effect cars when they run too close to the ground and the under-floor airflow detaches and reattaches.
It triggers 'bouncing' that hurts the car's performance if you persevere with it, and the easiest solution – running the car higher – comes at a big cost as well.
Running low to the ground is key to maximising performance from the floor and diffuser with this new generation of car but Mercedes cannot do that as effectively as other teams, at least for now.
"This bouncing force we are experiencing down the straight is going to slow you down because we are smashing into the ground rather than going forwards," said Russell.
"I think the laptime deficit we have currently is probably 50% in the straight, 50% in the corners.
"It offers a glimmer of hope. We all believe we can solve the issue, but we truly just don't know and we don't know how long it's going to take.
"It might be next weekend, or it might not be until after the summer break."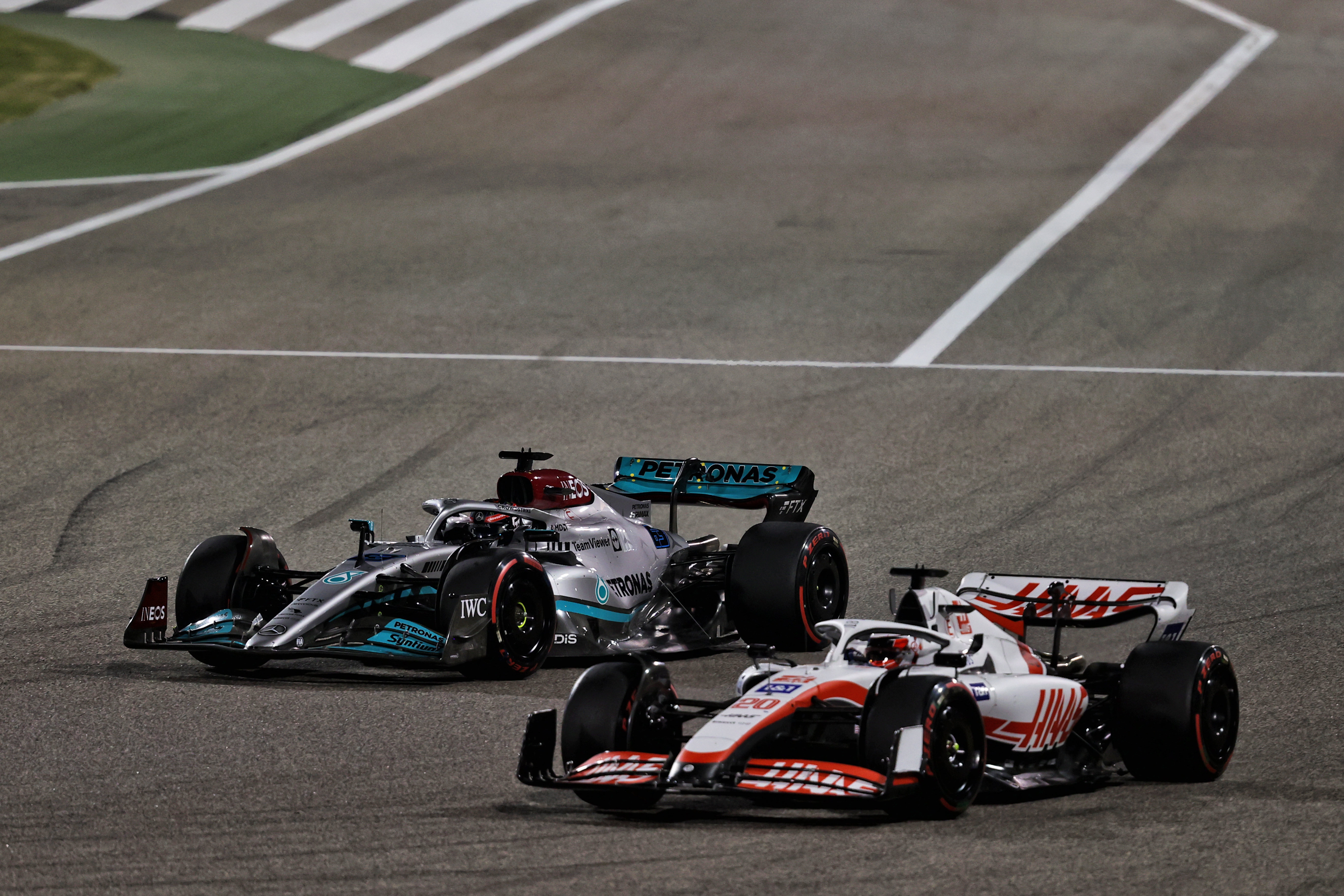 Mercedes has already trialled a few experiments to alleviate its problem, including running different floors on both cars on Friday in Bahrain.
It did an experiment in testing cutting the bottom part off the inner-most vane in front of the venturis. But while it was a useful experiment it didn't lead to any improvement, so it was back to normal for the grand prix.
Mercedes is clearly behind its rivals in understanding the problem. Perhaps partly because the arrival of its Bahrain test upgrade package left the team reacting to the first test, where it first encountered the porpoising, in not the same way it should have.
That's not because Mercedes expected the upgraded W13 to have no issues but because the car was going to change significantly so Mercedes conducted a limited amount of analysis into how to address the problem.
Otherwise, it might have devoted time and money to solutions that would be useless with the revised package, an undesirable option in the budget cap era.
In reality, the new parts brought more downforce to the car and if anything exacerbated the problem. And while the issue of drag and the apparent potency of Ferrari's engine are other factors that contributed to the deficit in Bahrain, the bouncing issue is the dominating factor.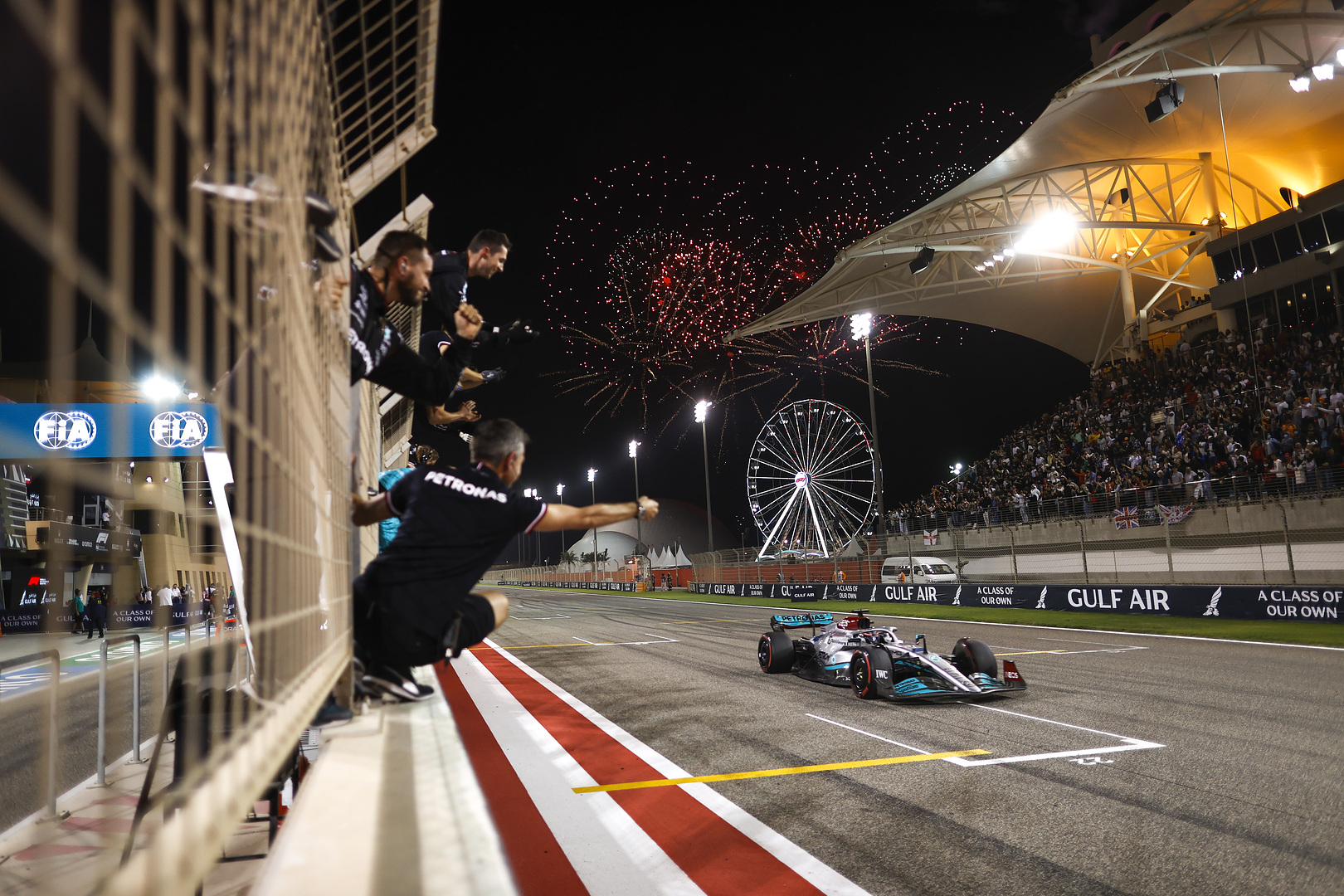 It is the root of most of Mercedes' evils.
"It's affecting the tyres quite a lot because every braking zone you are bouncing into the corner and the rears are just skipping under braking because the car is so unsettled," said Russell.
"So we know if we unlock the performance we know it's going to benefit everything. It will help the tyres, it's going to help the brakes, we're gonna find more grip from it.
"So we really hope we can find a solution as soon as possible because we just know that will answer a lot of our issues.
"But it's probably easier said than done."
The magnitude of the situation is why Mercedes will not be complacent with the job it did, as Wolff put it, "punching above our weight class" by finishing third and fourth in Bahrain.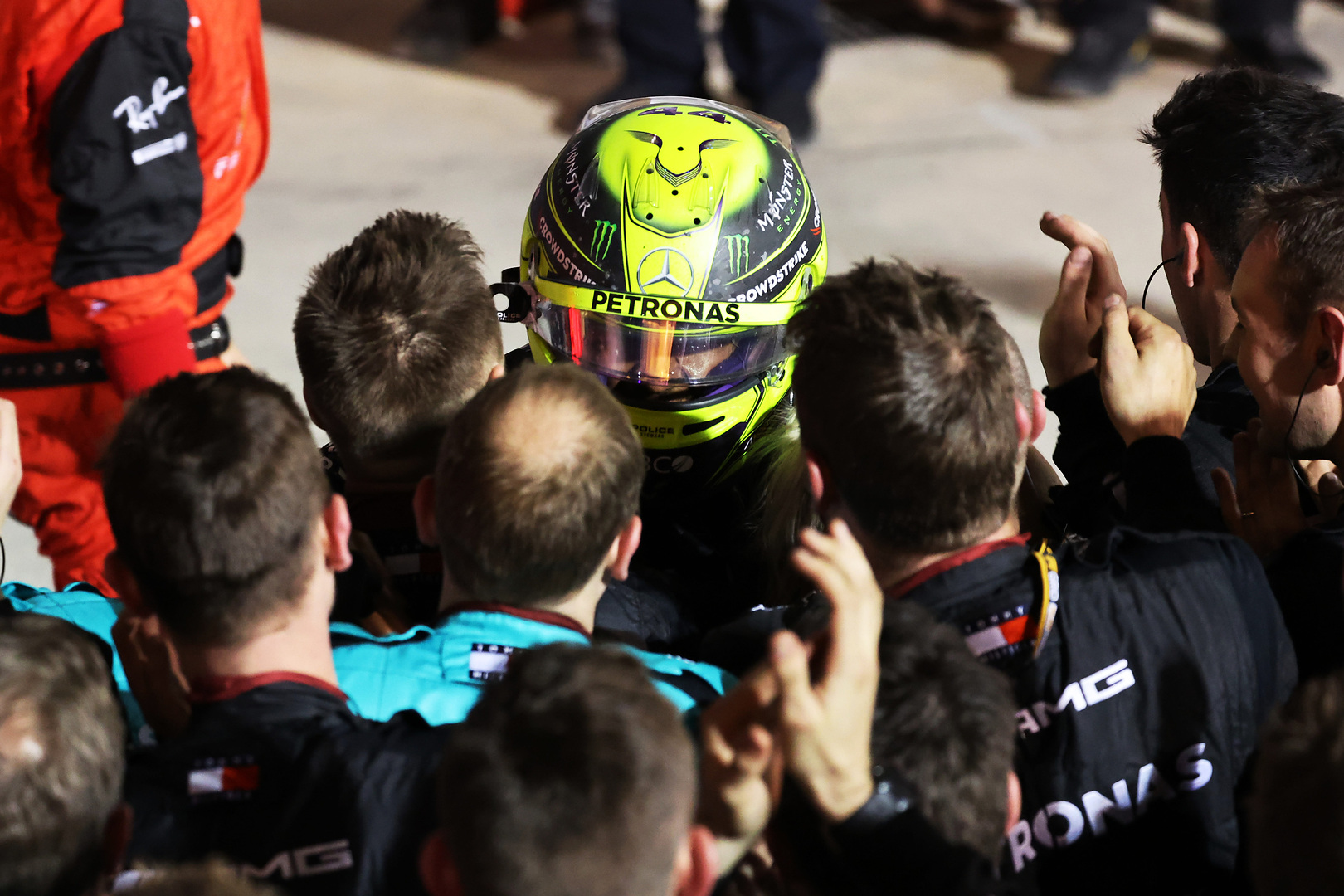 It's not as though Mercedes found a compromise that made it much more competitive in race trim. It was persistent and reliable but the result required a rival to suffer pretty much simultaneous misfortune with both its cars.
That will not win Mercedes the title especially when the Ferrari looks as good as it does at the moment. But it was at least a welcome boost after a difficult couple of weeks.
"It's huge, honestly," said Hamilton. "I think it's incredibly motivating probably for the whole team, given that we have been faced with these challenges, which we were not expecting.
"No one's been down during this phase where we've been struggling through practice. Everyone's stayed positive, everyone's just kept their head down and kept working. No one's moaned. And that's great to see.
"So whilst we don't have the performance of these other guys, in terms of our processes, in terms of squeezing absolutely everything out of the car, I think that's what we did – for both drivers.
"And I think that's a true showing of strength within."
This is not a new resource for Mercedes. But it will likely be relied on more now than at any point in recent memory. Especially if the performance of the W13 remains theoretical instead of being realised on-track.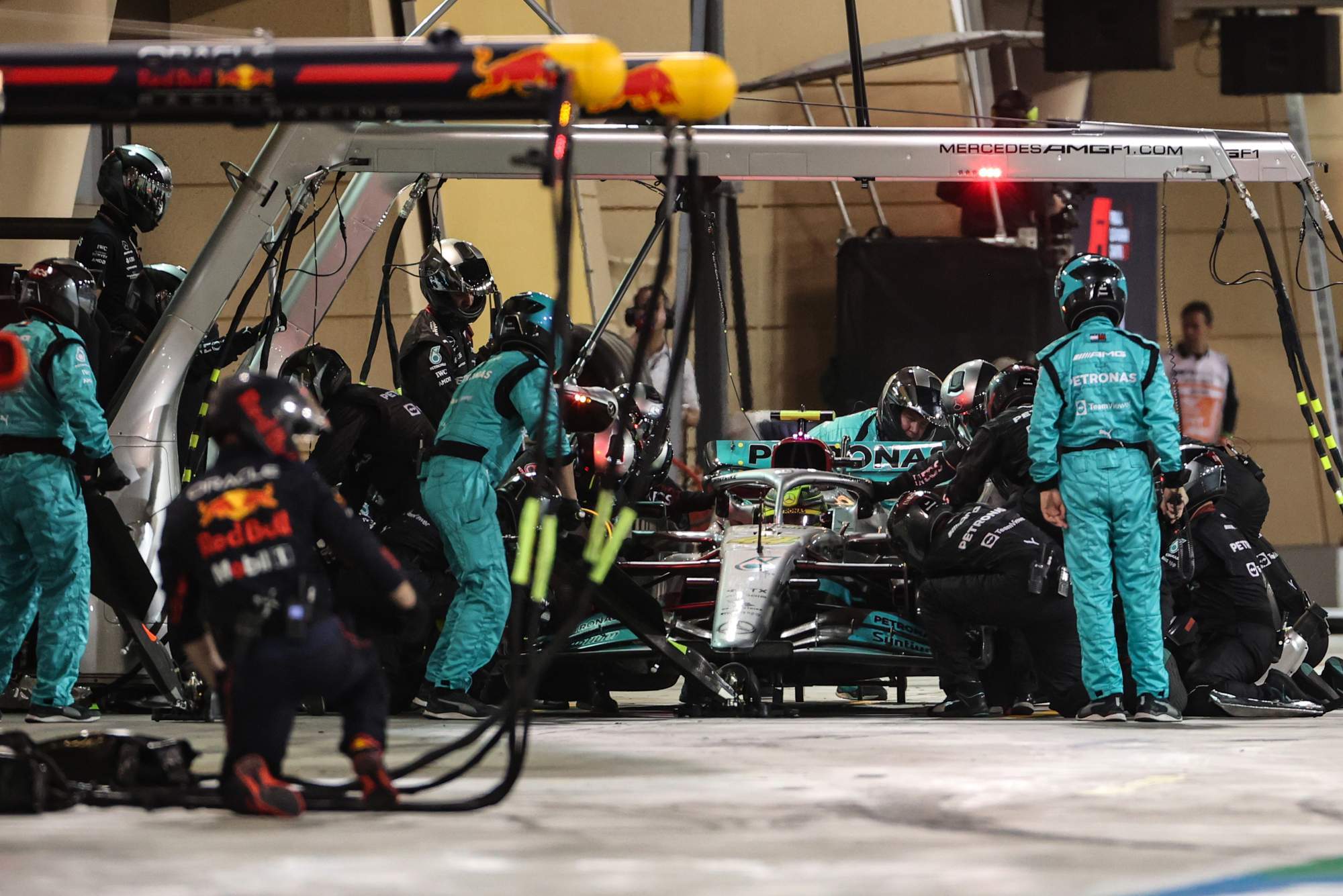 While Mercedes says it is fortunate that the calendar does not get too dense until later in the year, buying it some time to realise its apparent potential, the clock is ticking. And right now it doesn't have the answers.
"It is promising to see that other cars did have issues and they did manage to solve it," said Russell.
"So there is a solution somewhere. But we are struggling to find that at the moment.
"We are going about our business analytically. Not doing anything too crazy because you don't want to confuse yourself.
"Time is limited at the moment. It would have been brilliant if we'd have been able to solve it during testing when we had so much running.
"I truly couldn't tell you [when it will be solved]. We hope as soon as possible but there's no reason why it may continue all year. Who knows."