Alfa Romeo will make a decision on its second 2022 Formula 1 driver "by Brazil or just after Brazil", according to team principal Frederic Vasseur, with Alpine-contracted Guan Yu Zhou understood to be favourite for the seat.
With Valtteri Bottas already signed up on a long-term deal, the decision on the second Alfa Romeo seat was delayed by the potential takeover by Andretti.
But now this possibility has fallen through, the team is in a position to make its choice on who will be his team-mate next year around next weekend's Brazilian Grand Prix.
"It's the next topic on the table," said Vasseur when asked about the situation by The Race.
"I think we will take a decision by Brazil, or just after Brazil."
As well as Zhou, his Alpine academy stablemate Oscar Piastri and Alfa Romeo incumbent Antonio Giovinazzi are also in contention.
Zhou and his backers are keen for a long-term deal with Alfa Romeo but a contract is not complete that suits both team and driver, meaning it is not a foregone conclusion.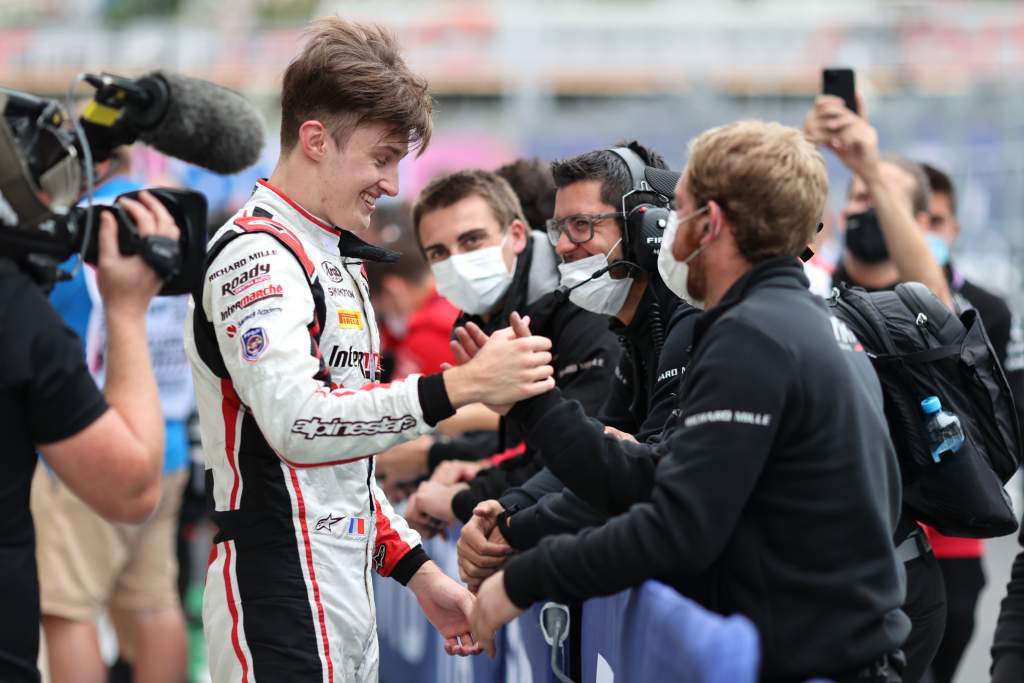 Sauber's own academy driver, the highly-rated Theo Pourchaire, is held in high regard by Vasseur but it's felt that the 18-year-old should continue in Formula 2 next year with a view to fighting for the championship before becoming a more serious contender for an F1 seat in 2023 or '24.
Vasseur said that the decision will not simply be based on the performance of the drivers, with other factors – including potentially the budget they can bring – also in the mix.
This means Zhou remains at the front of the queue given he would bring significant backing. A Chinese driver also appeals to F1 given it's understood it would likely lead to a lucrative second race in China joining the calendar, meaning F1 CEO Stefano Domenicali will potentially also do everything he can to facilitate a deal.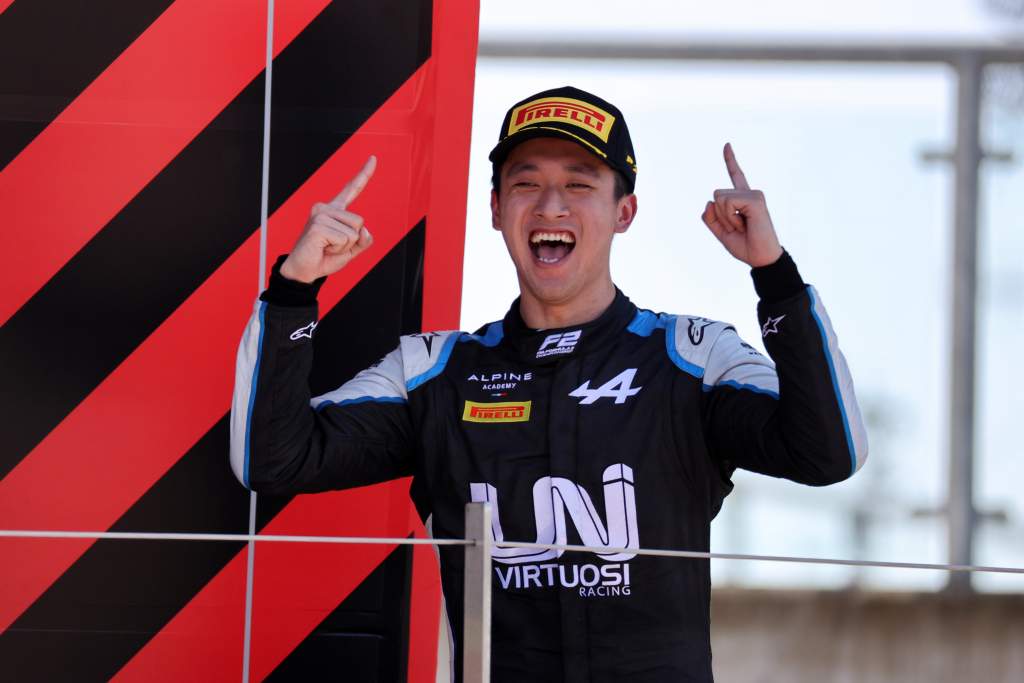 While Zhou and his backers are understood to be keen on a long-term deal, Alfa Romeo would prefer more flexibility on its side – especially given the prospect of Pourchaire being ready for F1 as early as 2023.
"It's not so easy, it's not just a matter of performance, budget, nationality or I don't know what," said Vasseur.
"It's a long term project for the company. We are starting now a new journey and we need to think about '22, '23, '24 and what could be the best fit for the team.
"We are not in a rush because all the options are on the table and they will stay on the table for a couple of weeks.
"I need to decide also for the company, for the mechanics, the engineers, the people at the factory because it's important for us to tick the box, turn the page and say the 'line-up for '22 is this one, let's be focused on this'."
Piastri is also held in high regard by Alfa Romeo, justifiably so given he leads the F2 standings in his first season while Alpine stablemate Zhou is second in the standings but in his third campaign at this level. Piastri undoubtedly merits promotion to F1, but is in a more difficult position.
While Piastri would not come with Zhou's budget, there is another stumbling block in that Alfa Romeo is not keen on a driver who could then be taken back by Alpine if he thrives.
Given Alpine has 40-year-old Fernando Alonso on its books, that's a legitimate concern in Alfa's consideration of Piastri even though there have been discussions with Alpine about both its two academy drivers.
"You need to have a long term view on this," said Vasseur. "We spoke about Oscar, he's doing a very good job in F2 but even if you do something you know that in 12 months he will be back at Renault [Alpine].
"You can't build up the team like this when you know that the driver has two options – either the driver does a bad job [and Alpine doesn't want him], and if he does well he will leave.
"So if you are trying to build up something with a mid-term view it is difficult."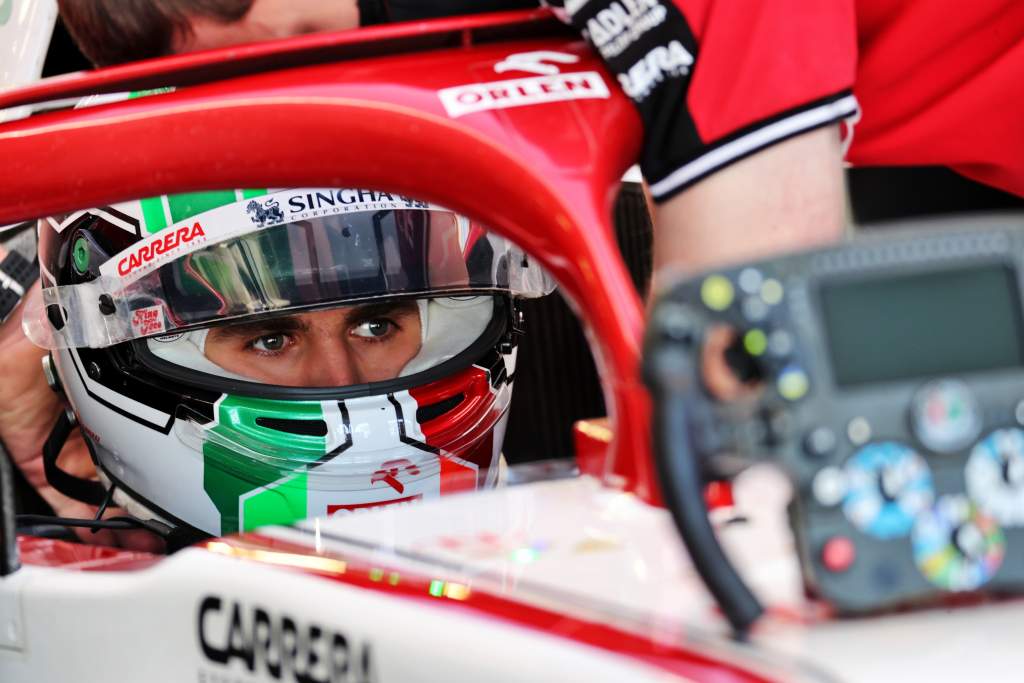 This leaves incumbent driver Giovinazzi, who said earlier in the Mexican Grand Prix weekend that he is eager to know his future but has no choice but to wait for Alfa Romeo's decision.
While retaining Ferrari-contracted Giovinazzi would now not come with any financial advantages for Alfa Romeo, he offers continuity and, in qualifying in particular, a good level of performance.
However, it does appear that Giovinazzi is regarded more as a fallback option should a deal with Zhou not be completed. He would certainly make a solid stopgap given his experience with the team, and could then potentially be replaced by Pourchaire should the 18-year-old continue his impressive F2 progress.
As Vasseur said, "the contracts are a bit complicated and it's important to have all the options on the table".
And while the target for completing a deal is now around the time of the Brazilian Grand Prix next week, those complexities mean it could yet drag on even longer given the team has the only vacant 2022 seat and can afford to take its time.