Fernando Alonso says he has no "short-term" interest in a switch to Alpine's sportscar programme as part of a deal to stay with the brand in Formula 1 next year, insisting that his long-awaited new contract "will not take more than 10 minutes" to finalise if both sides agree.
Alpine CEO Laurent Rossi said in France last week that shifting Alonso into its sportscar programme once he has finished racing in F1 has "always been part of the discussion".
The French manufacturer is due to race in the hypercar class in the World Endurance Championship, including the Le Mans 24 Hours, with an LMDh car from 2024 onwards. Given Alpine is known to be keen to sign up Alonso for F1 for one more year, this is consistent with wanting to switch him across for the start of that programme. He won Le Mans twice and the WEC title during his stint with Toyota while exploring other championships outside F1.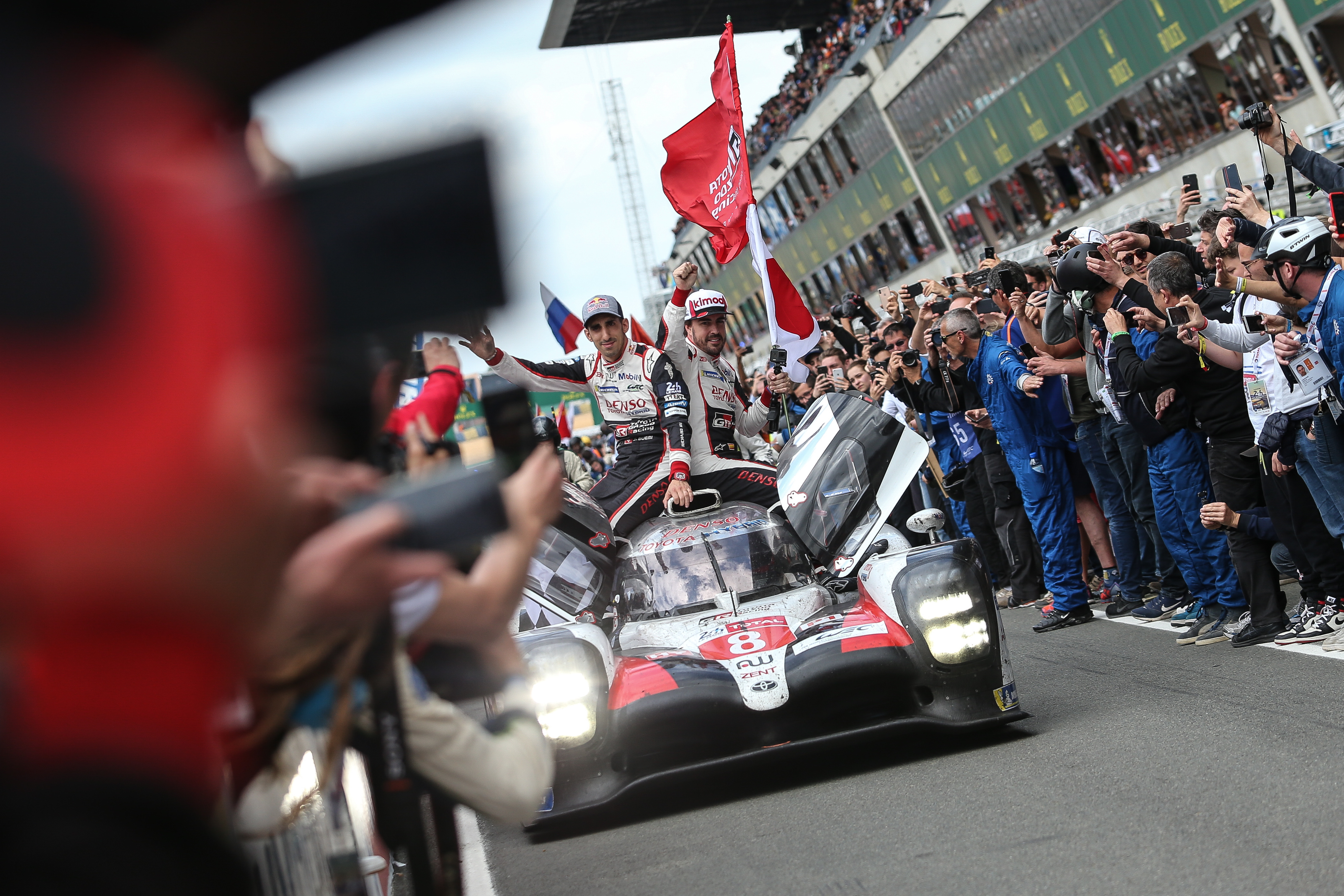 However, The Race understands Alonso is keen on a deal that keeps him at Alpine in F1 for at least two years, perhaps also with an option for 2025.
But Alonso insists he is fully focused on F1 and that a return to sportscars is not in his thoughts.
"No, not in the short term," said Alonso when asked by The Race if he would consider an Alpine deal that includes a switch to the sportscar programme.
"I feel that I'm fresh and I'm very motivated and I'm looking forward so much to next year [and] what the second year of these rules will bring.
"We race in Las Vegas, we race maybe in South Africa soon. All these things are very appealing and I feel very fast this year.
"Last year I was struggling a little bit more but this year I feel really at my 100% and now, even thinking about sportscars or Indy or whatever is like, 'not now'.
"My head completely removed it [those thoughts] and I'm staying focused on F1."
Alonso has been saying for some time that he hopes to conclude a deal during the summer break, which starts after this weekend's Hungarian Grand Prix.
Alpine already has Esteban Ocon signed to the end of 2024, but also has Oscar Piastri under contract.
Rossi said last week he expects Piastri to race in F1 next year – and Alonso for that matter – but does appear to see the Australian as a potential 2024 driver in place of the two-time champion.
Alonso is understood to have made clear his intentions to Alpine, meaning that it could boil down to whether the team agrees to his demands for a longer deal.
Reading between the lines of Alonso's comments about how long it would take to do a deal, it's clear he would sign on the dotted line if given the long-term security he wants. As he put it, it would be "strange" if there was too much disagreement over the terms.
Asked whether meetings are scheduled for the August break, Alonso replied: "Not yet, but it will happen. I will be on holidays, [the] bosses will be on holidays as well so we need to fix some video calls or whatever.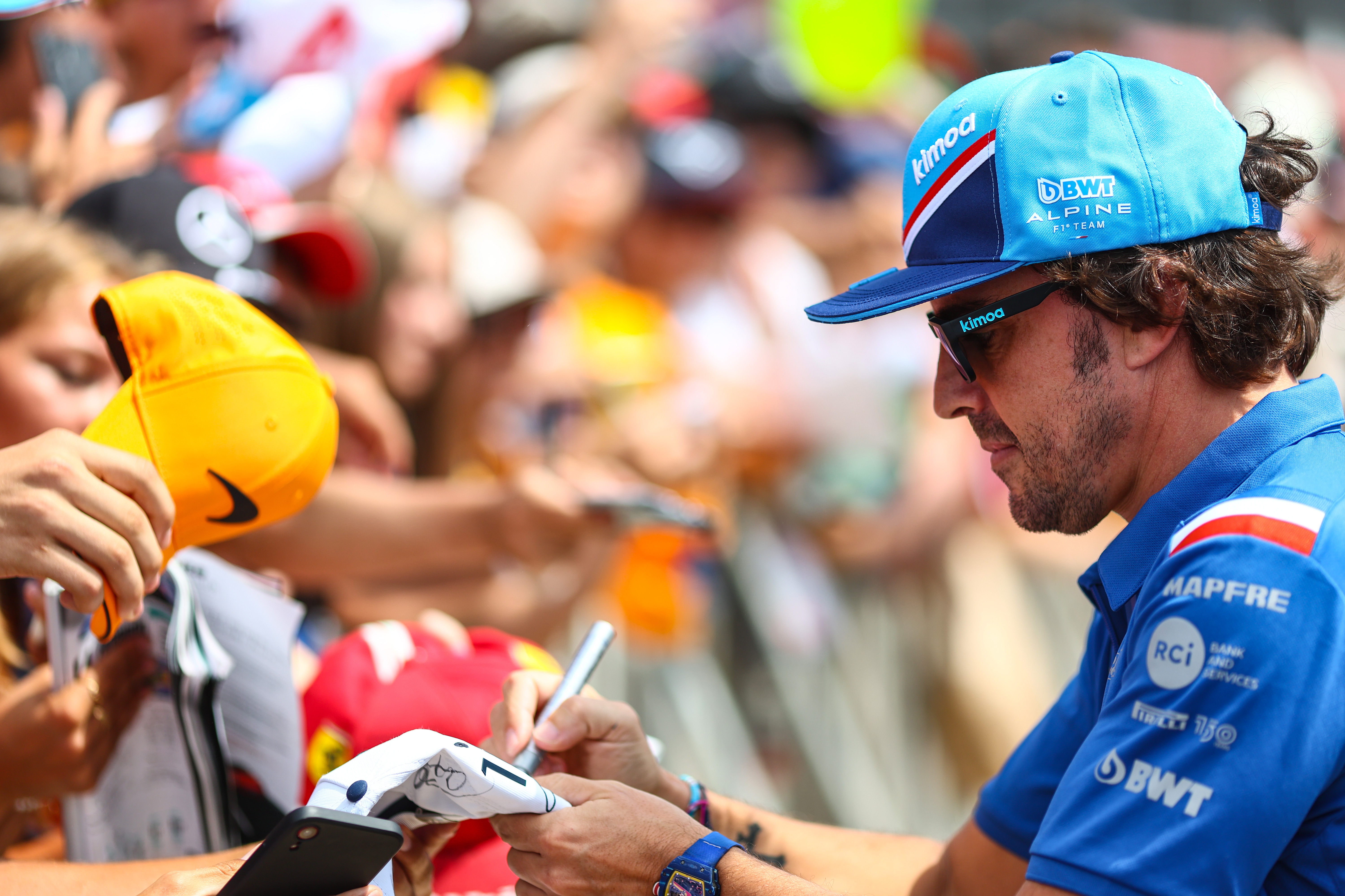 "But when two parties want to agree on something, it takes 10 minutes. When two parties don't, or they fight to agree on something, maybe one of the sides is not happy.
"It will not take more than 10 minutes with whatever I am talking [about]."
The situation could be complicated by Sebastian Vettel's retirement at the end of the season, which opens up a seat at Aston Martin.
Alonso confirmed on Thursday in Hungary that he spoke with what was then called Racing Point in 2020 when he was considering options for his F1 comeback. Given he is potentially available next year, he would be an obvious target for Aston Martin.
This might be more valuable to Alonso as a bargaining chip than a serious alternative. When asked if Vettel's retirement makes sorting out his future more difficult, he simply said, with a grin, "not for me".
He was careful not to rule out an Aston Martin move, as you'd expect from someone trying to get the deal he wants out of Alpine.
"All the teams are an option, as long as they don't have two drivers signed," said Alonso when asked about the possibility of moving to Aston Martin.
"My priority is to be with Alpine because we've been working and developing this project together for two years now.
"We are more and more competitive and probably my wish is to stay, but we didn't sit down and move things forward. So still everything's ongoing."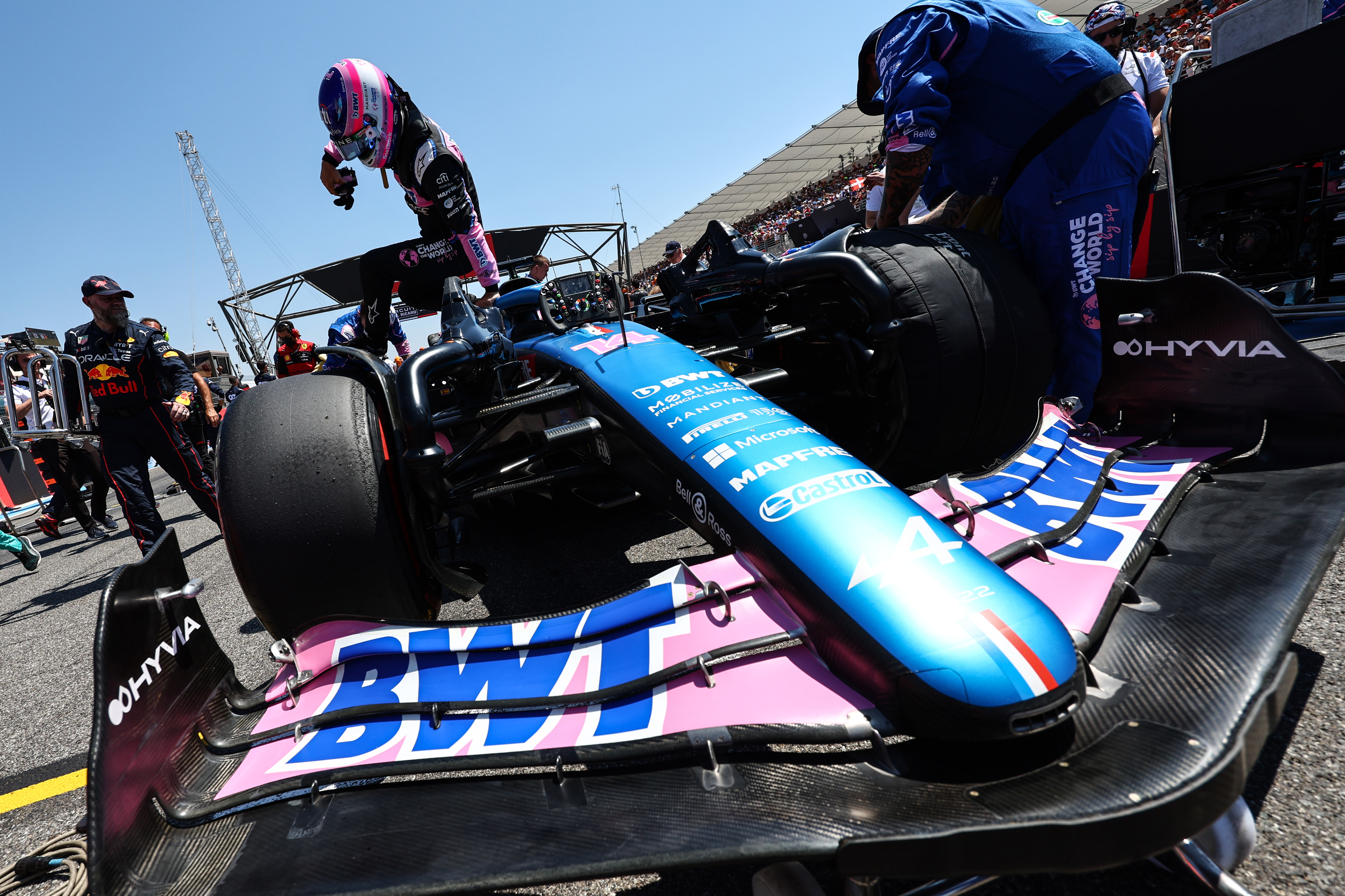 The most likely outcome is that Alonso and Alpine will agree a new deal for him to stay at the team.
Given Alonso's resolve, it will likely have to be one that keeps him with the team for at least two years. But until it's signed and sealed, there's always the possibility things might go wrong.
"There are two parties and I will not put a gun in the head of everyone," was how Alonso put it.
But what he's saying does suggest he's very emphatic about wanting to ensure he is there to benefit from the team's growth and improvement not just in 2023, but also the year after.
Whether or not you consider that a metaphorical gun, Alonso appears to have made his bargaining position very clear to the team.