The Williams FW45 won't break cover until it hits the track for a filming day at Silverstone next Monday but the team did reveal key details about its 2023 Formula 1 car during its 'season launch' event.
Head of vehicle performance Dave Robson described the car as "philosophically an evolution" of last year's machine, but one that incorporates visible changes.
Some of these changes, such as the raising of the floor edges by 15mm, are forced by rules tweaks but there will also be another step in terms of the sidepod concept introduced on Alex Albon's car at Silverstone last year.
"Visibly – well, you'll see – but obviously the regulation changes around the floor dominate some of it," said Robson.
"The other thing that you'll find is most obvious is a bit of an update to the sidepod package, which is an evolution of what we did for the Silverstone upgrade package.
"But we were a bit constrained then by the radiator layout and not wanting to completely change that. So we've had the opportunity to work on that and lay things out a little bit differently.
"They're probably the main visible things."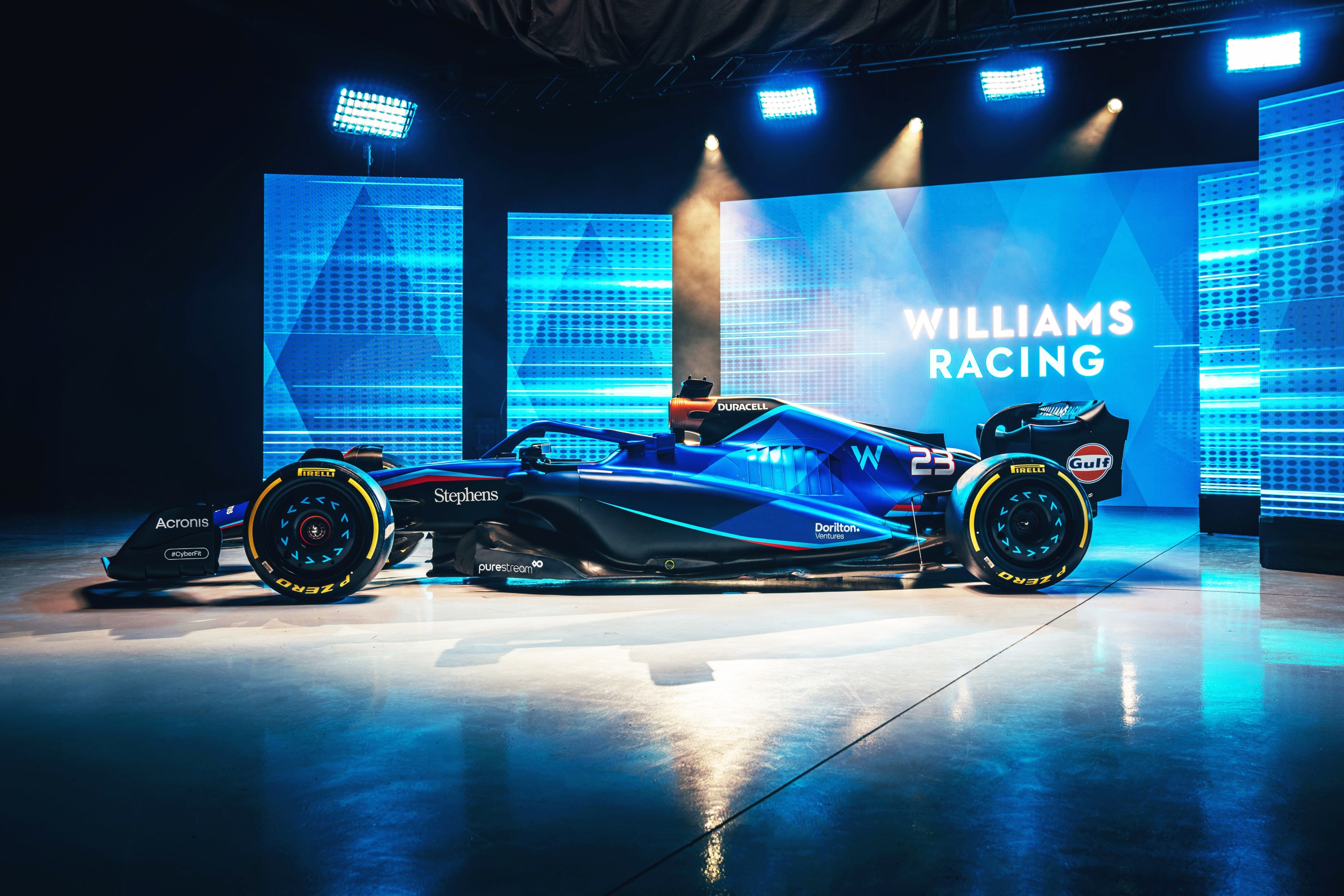 Last year's Williams was at its best on low-downforce circuits such as Monza and Spa, but it struggled on the majority of tracks where performance is dominated by the need for downforce across a wide range of corner characteristics.
This is an area where Williams has attempted to make a step with its new car. There were attempts to improve the car's overall aero load last year with the Silverstone upgrade, although this did lead to a somewhat peaky car that could be unstable in windy conditions.
There were also problems with front-brake locking into low-speed corners, where the car also struggled. Improving these aspects is something the team is cautiously optimistic that it has achieved with the new car.
"The low-speed, higher-downforce corners were certainly important to us in terms of how we specced the car out," said Robson. "A lot of that is about its characteristics and how the drivers can utilise the downforce it does have.
"We've done a lot of work on that, we've set some targets, it's difficult to put a laptime target on something like that and therefore trading it against just basic downforce and drag can be difficult.
"But we think we've set some good targets, we think we've seen some good progress when we take the aero map data from the windtunnel and run it through the simulator with the drivers. But we'll have to see."
Williams will continue to use the Mercedes power unit, gearbox and hydraulics in 2023.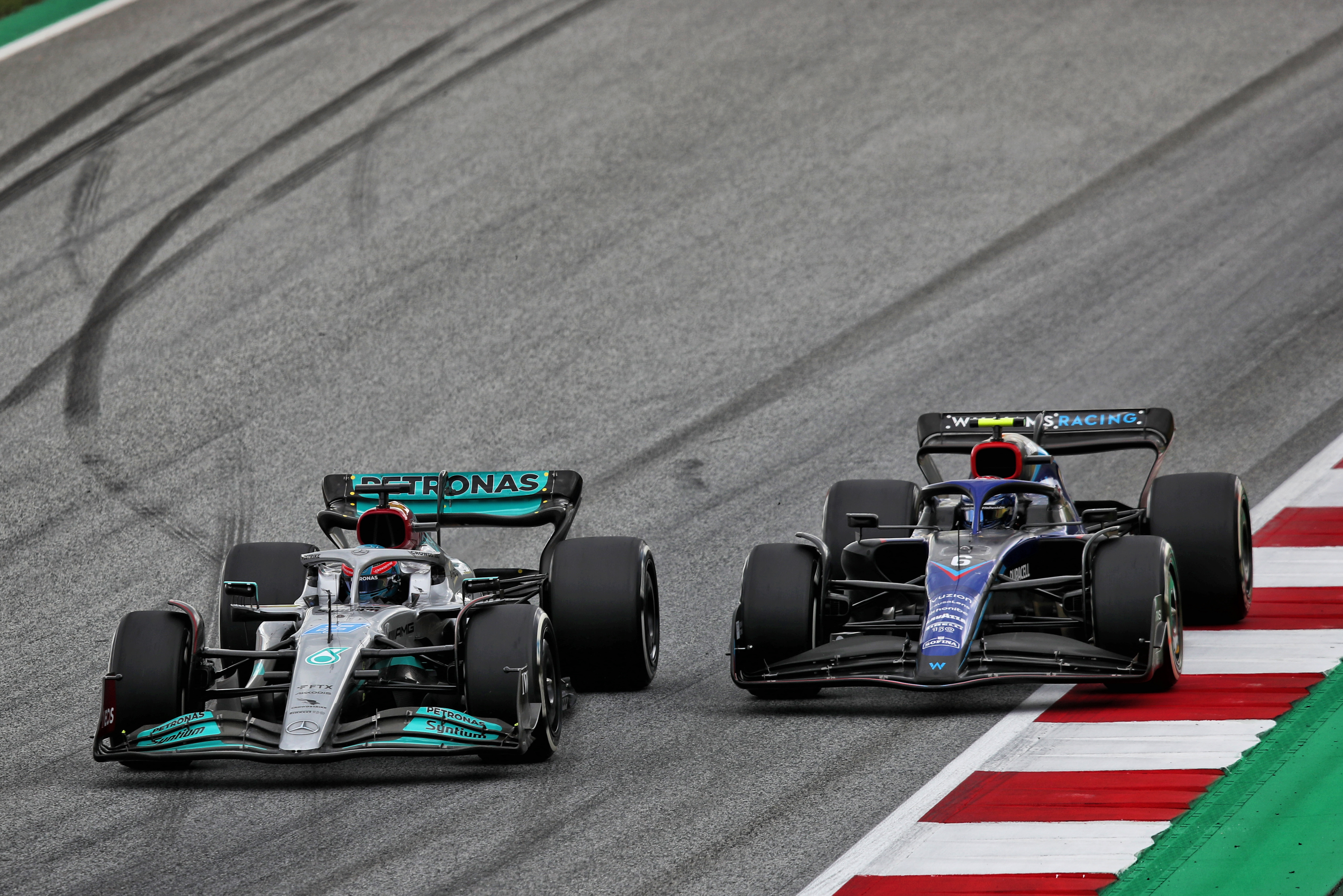 Robson confirmed that Williams will continue to run with pullrod rear suspension given this supply deal defines its design. However, although this design is effectively forced on it, he doesn't see it as a limitation on the design of the FW45.
"The casing we still get from Mercedes as we did last year," said Robson.
"We're quite happy with the architecture of the rear suspension. It works just fine for what we need to do, no problem there at all."
Drivers Alex Albon and Logan Sargeant have both tested the car extensively in the driver-in-loop simulator over the past month or so.
Albon says this has given him the impression "we're making inroads" based on that, albeit with the caveat that this is dependent on how well it correlates to performance in the real world.
He has set a target of being able to be in Q2 consistently in 2023 and is confident the weaknesses of last year's car have been improved on and confirmed that the inconsistent through-corner balance of last year's car is less of a problem based on the simulator experience.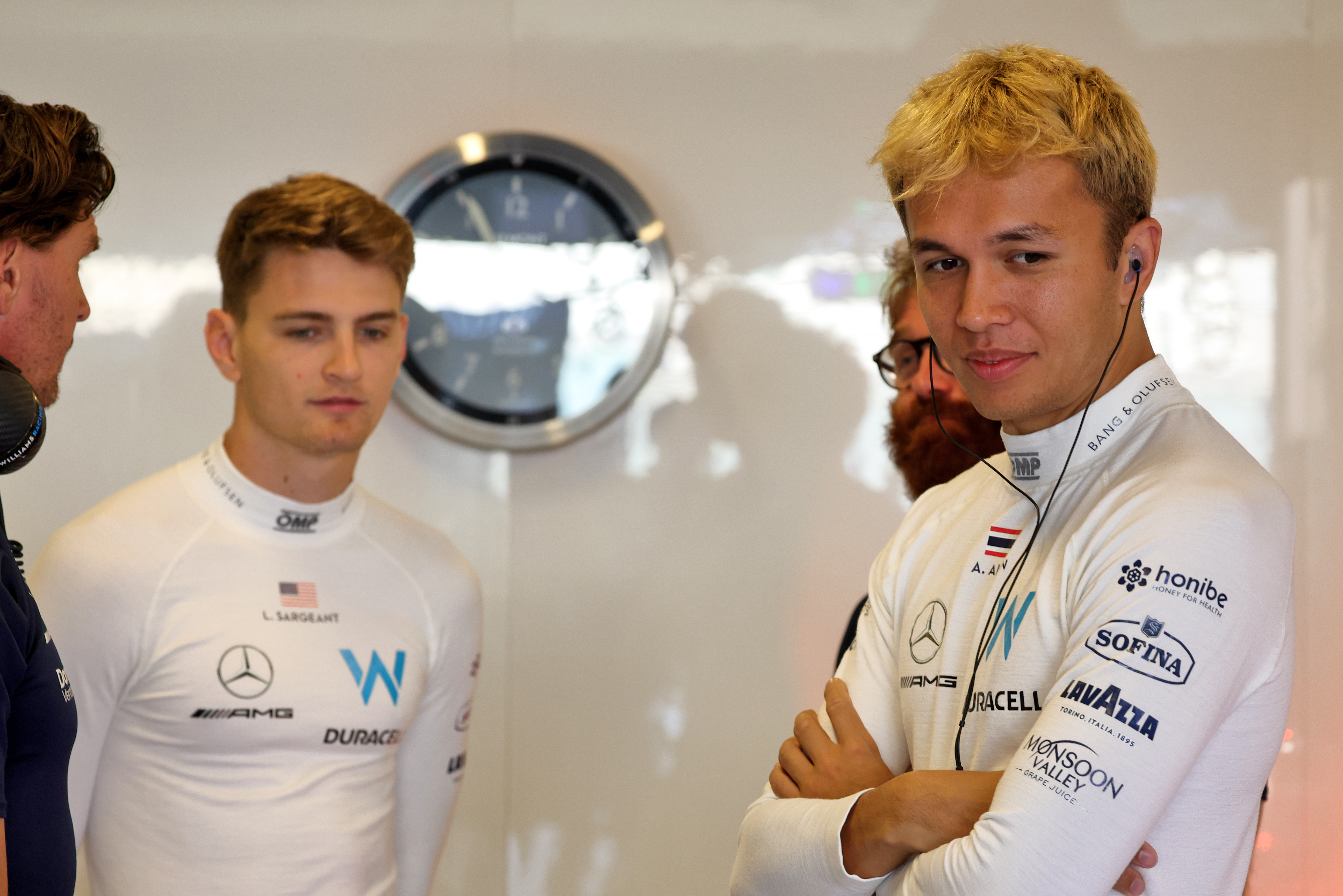 "There were pretty obvious weaknesses in the car," said Albon. "To name them, I can say low-speed, front-locking was quite a big problem for us last year and we're trying to get around that and understand why it was so difficult. There's a common goal to improve the car in that area.
"Logan and I, even last year, had similar feedback. He knows the problems in the car as it's not totally new to him, he gets where the car needs to be quicker. So everyone's involved in the development and trying to address the weaknesses we had."
Williams has long since had a weakness in aerodynamic design compared to the leading teams. Robson points to the long-term historic spending of the big teams and that "you're not going to undo the sheer amount of money the big teams have been spending for a decade" and get on terms immediately.
Albon echoed his views but is confident that improvements are being made to the fundamental characteristics of the car that can make it a more consistent performer.
"It will take time," said Albon when asked by The Race how Williams is making inroads on its aero disadvantage. "It doesn't happen over one year, as much as we wish it did. There is still a learning process.
"I always feel like cars tend to have a language, almost a DNA in it. I think all cars through the years, regulation changes or not, will tend to have the same characteristics year-to-year.
"We're just trying to get that rolling pin and get it out. You can see the problems, you can understand the problems and solve them, but it's a tricky business and I still think we're going into that process of full understanding and getting on top of it.
"We'll see in Bahrain. Turn 9/Turn 10, that's the notorious corner. Hopefully, if we're backing it in on the rear that's a good sign."
Turn 9/10 is a slow left-hander leading onto the back straight that is hugely demanding of a car's braking characteristics.
If the Williams drivers can attack that corner and get the car rotated sharply on turn-in in pre-season testing – something they will be able to get a feel for in the team's planned second filming day ahead of the test – that will be confirmation that significant steps have been made.