Fernando Alonso said in the build-up to the Australian Grand Prix that he expects to race in Formula 1 for another "two or three more years".
The Alpine driver turns 41 in July and is just 14 races away from breaking Kimi Raikkonen's record of 349 world championship F1 race starts.
If he does indeed stay in F1 for three further seasons, his career could run until he's 44, he could notch up something in the region of 430 GP starts and finally retire nearly a quarter of a century after his debut as a 19-year-old with Minardi in 2001.
He's showed no signs of considering F1 retirement as being in his short-term future, to the point where he bristles when the subject of his age is raised at all.
Alonso's comment last week came in response to a question he was asked about any possible pressure on his drive given Alpine has 21-year-old rising star Oscar Piastri on its books.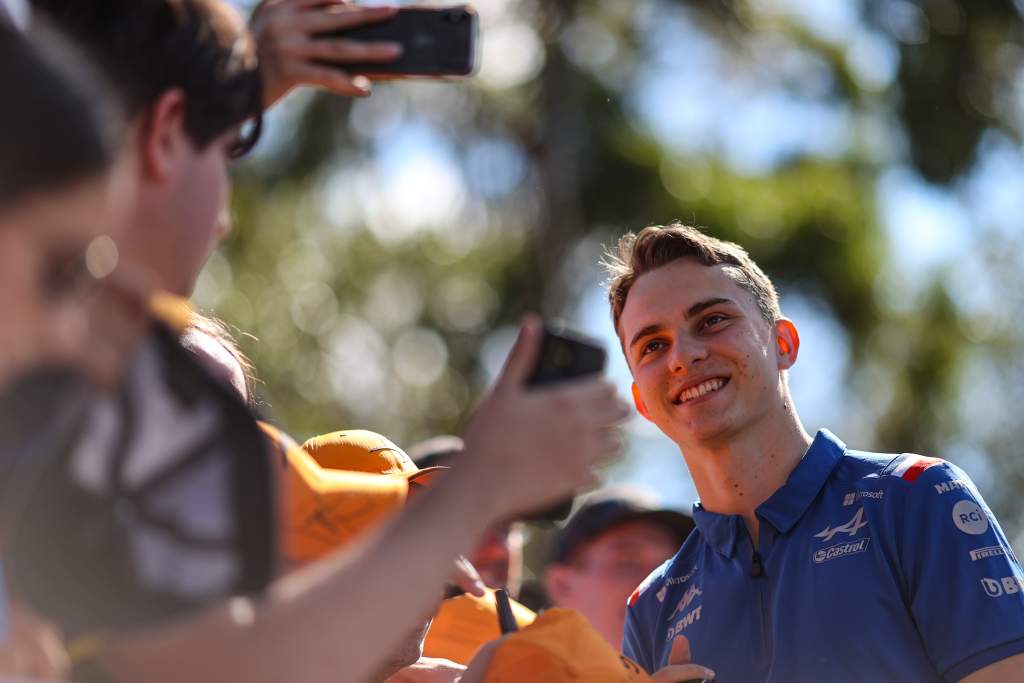 Piastri has a busy programme of testing F1 machinery and simulator running this year in his role as reserve driver, with his ability and track record demanding an F1 race seat next year.
And with Esteban Ocon signed up to the end of 2024, if Piastri gets a full-time race seat with Alpine next year, it would likely have to come at Alonso's expense.
"Obviously, if I was 25 there would not be this talk," said Alonso. "It's an age thing.
"People try to find a way for the young talents, but I think this is about performance. And last year, I think I did well. I finished slightly in front of Esteban. Let's see this year, how the battle goes!
"This is about performance, not about age. As I said at the beginning of the year, I still feel competitive and fast and I feel that I'm enjoying Formula 1.
"So we'll race, I guess, a couple more years – two or three more years. And if it's with Alpine, it will be good, if it's with another team, it will be good as well.
"I will start these discussions probably in summer."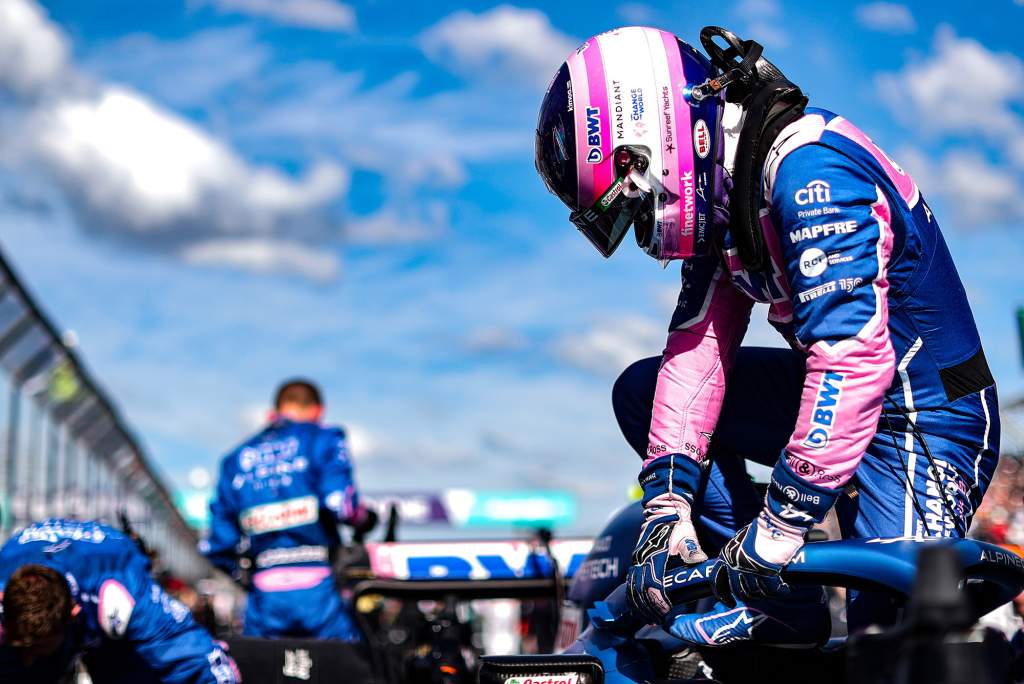 Alonso is right to point to performance as a key factor. There's no objective way to evaluate whether or not Alonso is still performing at his best as age does inevitably catch up even with the best, but he's clearly operating at a high level.
His Melbourne weekend didn't go as hoped, with 10th in qualifying after an o-ring problem led to a hydraulics failure preventing him downshifting to third and led to him crashing at Turn 11.
He then finished 17th – and last – with strategy going against him and leading to struggles in traffic in his second stint prior to a late, futile, pitstop to chase fastest lap.
But Alonso himself was still driving well. He indicated it was "my best weekend in years", and the fact he's scored just two points so far this year belies the fact he has started the season well in terms of his personal performance.
As he pointed out, he had the edge over Ocon last year and has continued to do so in 2022 even though there have been times when the Frenchman has been quicker.
It was interesting that Alonso mentioned that there was even a possibility of him continuing in F1 elsewhere. A move to another team isn't out of the question, as although the driver market landscape for '23 is still unclear, he has been linked to Aston Martin before and Sebastian Vettel's future remains uncertain.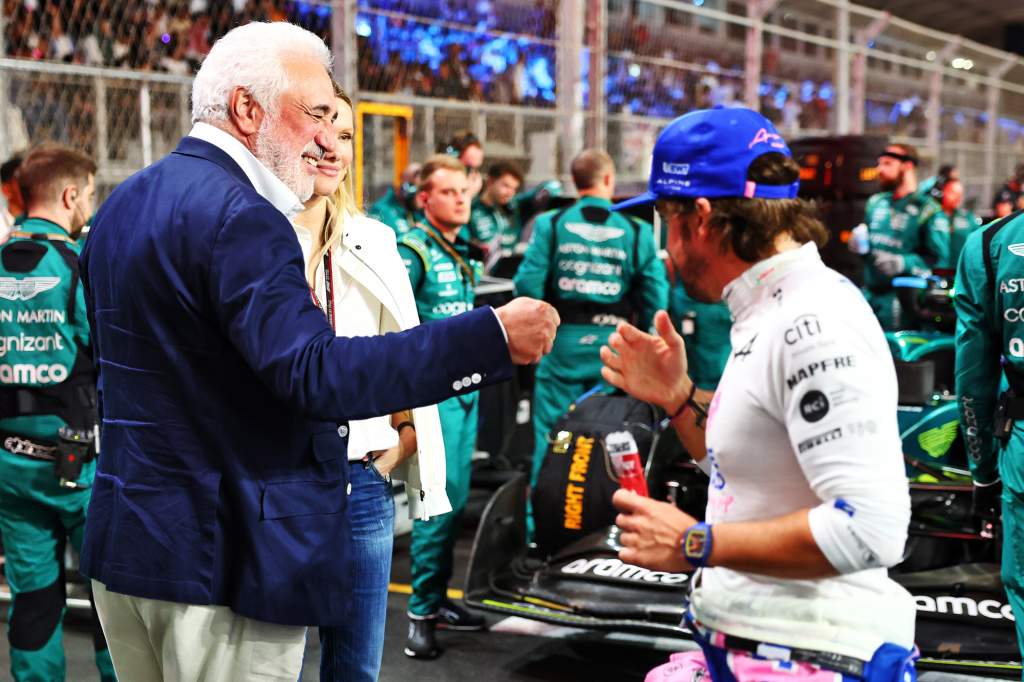 But Alpine will be his focus. It was the best available choice for his comeback last year and it likely will remain so for 2023. And so far there's no obvious signs of frustrations with Alpine's relative lack of progress. While it's a strong midfielder, on average the quickest of the midfield teams, it's still got to make enormous gains to be in a threat for wins on merit.
Given both Alpine and Alonso are apparently getting what they need out of each other, although there's yet to be proof it can provide Alonso with the title-challenging car he craves in the coming years, Piastri is the confounding factor.
Alpine is investing in the Australian and making him a key part of the team and it could be that a decision is made to go for youth next season.
Ideally, placing Piastri with another team to learn while Alonso continues would probably suit Alpine well, but facilitating such a deal would not be straightforward. It will take time before the driver market takes enough shape to evaluate how straightforward it would be to see that. That's also perhaps why Alonso has set a vague timeframe of the summer for discussing his future.
Alonso's age, much as he would like it not to be a talking point, is unignorable. Last year, in Hungary, he became only the eighth driver in the past 36 years to start a grand prix in his 40s.
At that time, Raikkonen was still going in his fifth decade, although you have to go back to Michael Schumacher, who raced in F1 until he was 43, for the previous example. The others in that period were Pedro de la Rosa, Nigel Mansell, Philippe Alliot, Rene Arnoux and Jacques Laffite.
But age is just a number and Alonso remains in excellent condition and is still up there among the best drivers in F1.
And, he has a long way to go before he beats Louis Chiron's record as the oldest driver to start a world championship race in the 1955 Monaco Grand Prix. Chiron was just a few months short of his 56th birthday – although he also unsuccessfully attempted to contest the race in '56 and '58.
Alonso would have to race on to 2037 to eclipse Chiron's record, an impossible achievement. Then again, with Alonso you can never really count anything out…