Haas will introduce not only its first major upgrade package of the Formula 1 season at this weekend's Hungarian Grand Prix, but also the only one of the season. That means much rests on its effectiveness as the American team bids to build on a promising, if frustrating, first half of the season.
Only Magnussen will run the upgrade, with team-mate Mick Schumacher using the previous specification. Haas was always up against it to produce the parts, even after the original plan to bring the upgrade to last weekend's French Grand Prix was put back as, according to team principal Guenther Steiner, "we wanted to check something else in the windtunnel".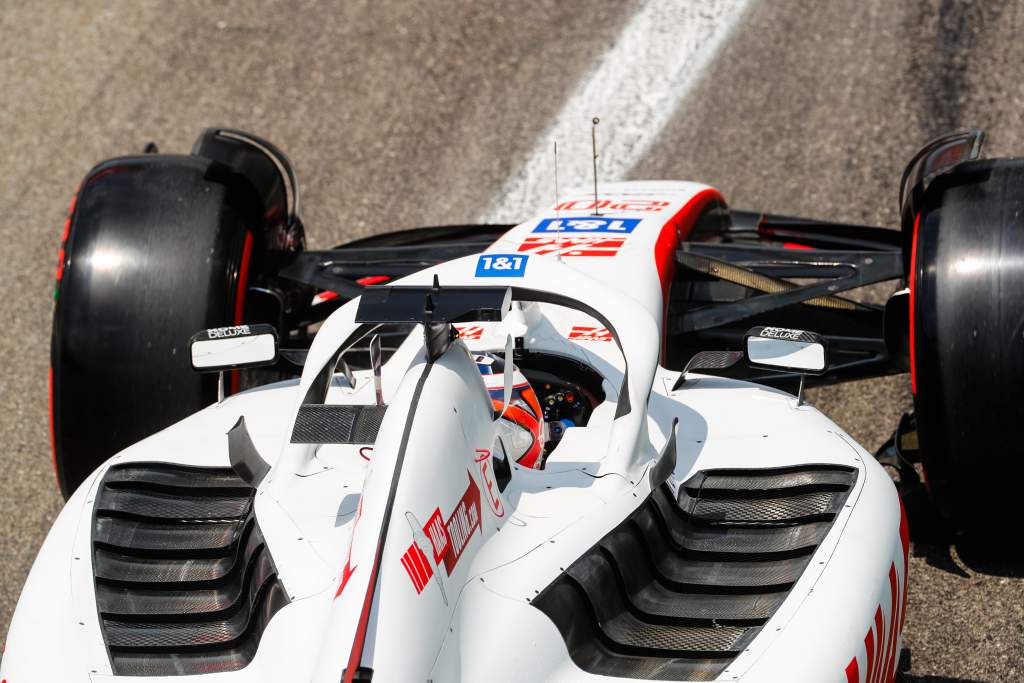 Steiner describes it as "quite a big package", one that should feature plenty of visually-obvious changes. Design work on the package was in progress even before the start of the first pre-season test given the timelines for parts manufacturing, meaning this upgrade package will represent a significant amount of work even factoring in the lead time for developing parts.
The Haas has been the eighth-fastest car on average this season, based on a comparison of its fastest lap of each given weekend compared to the outright quickest. However, given Haas hasn't always delivered the performance level it should have done at key moments, that perhaps doesn't do justice to how good the car has been.
That Magnussen has reached Q3 eight out of 12 times is a better guide, but with AlphaTauri and Alfa Romeo not far ahead on outright pace, the success of this upgrade package will dictate whether Haas can push on from its current seventh in the constructors' championship and perhaps even fight for sixth.
On the plus side, it has a baseline car that works well and is well-understood, which Magnussen showed still had the speed to make Q3 in France last weekend even though he faced a back-of-the-grid penalty.
That gives the Dane reason to be optimistic, although he is aware that, as is often the case with upgrades, it could take time to readjust to the new specification.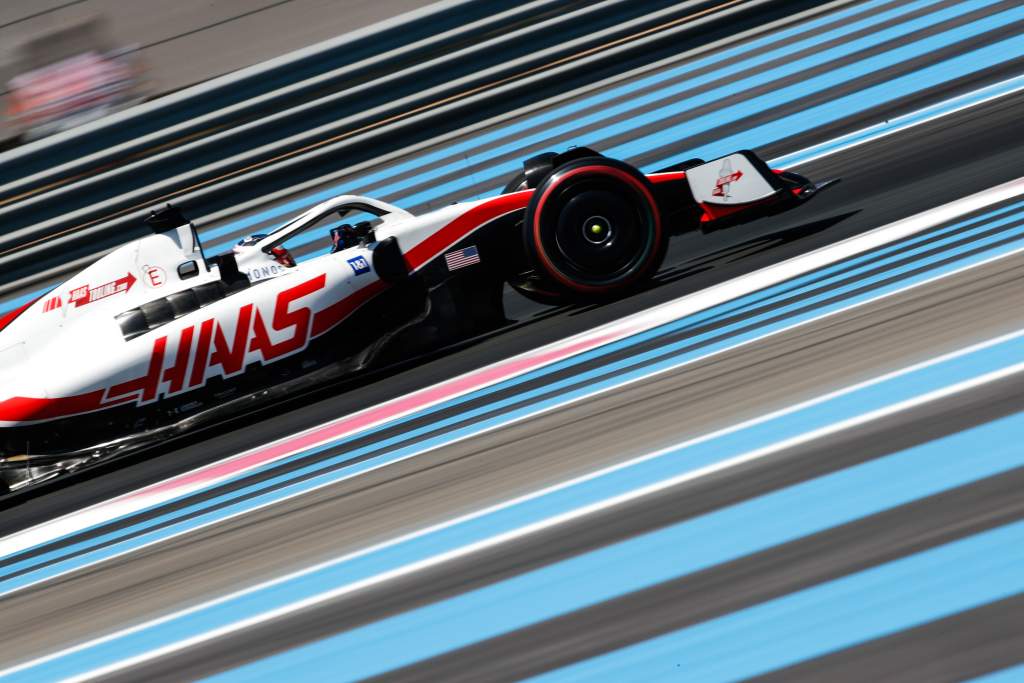 "We've been finding more performance than we thought we would with this year's car that we haven't really upgraded since winter testing," said Magnussen.
"It's been surprising to see how much more performance we've been extracting, so when you put on a new package I'm a little anxious to see if it's just going to be whatever improvement on top of what we have now, or if it's a step back and we're working towards something with more potential.
"We would all love to put new parts on the car and go whatever tenths faster. But I don't think that's how it works, you do unlock more potential and the more you learn the faster it goes."
Haas knows from bitter experience that an upgrade package isn't always a guarantee of improvement.
In 2019, it introduced a major upgrade in Spain that didn't work as hoped and later in the year reverted to the previous specification. The car was fundamentally limited by an aerodynamic problem that led to a lack of rear-end stability in low- and medium-speed corners thanks to unexpected stalls. This also led to it overworking the rear tyres and suffering accelerated degradation.
Haas has learned from that, with Steiner admitting that experience is part of the rationale behind opting for a single big package that can build on the formidable understanding of its existing car.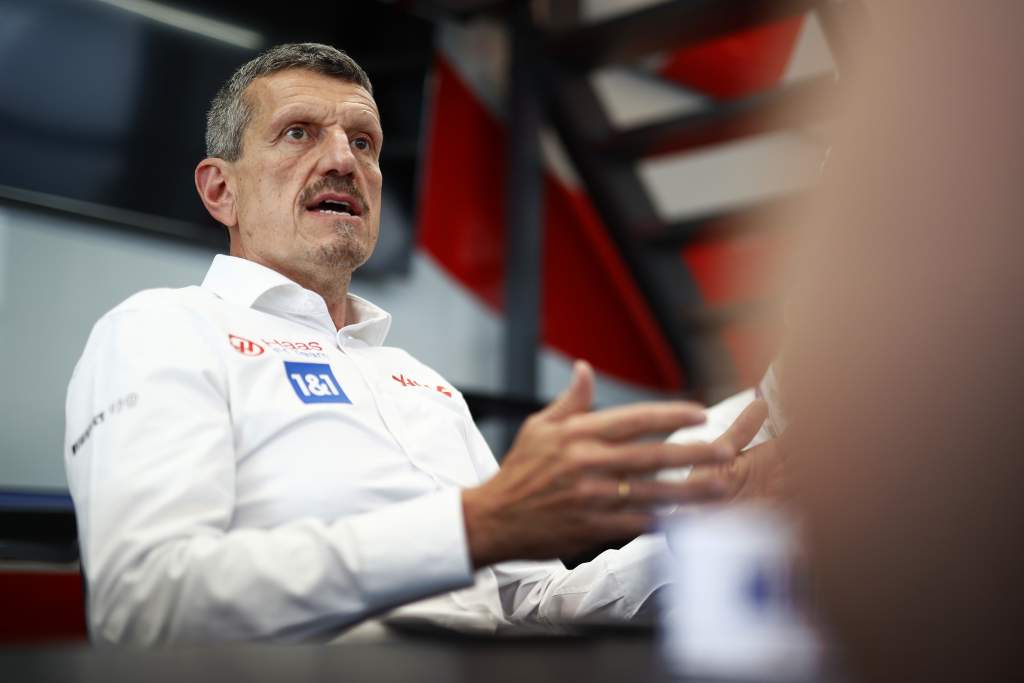 "I wouldn't say we understand our car more because I don't know how much others understand their car," said Steiner.
"But we learned a lot in the last races how to make the car better but having a solid base and understanding it is always very important. I learned that the hard way in 2019.
"That's why we took a little bit longer and we made sure as much as we can in the windtunnel and in simulation that it works. I'm as confident as I can be.
"I think having the platform we understand and putting the new parts on we should be pretty much right on the ball."
In terms of expectations, the target is as it always is – more downforce. Provided that is delivered consistently, more downforce will always improve the pace.
Given the Haas itself is generally a car that gives the drivers confidence, the expectation is that the characteristics won't fundamentally change. Or, at least, achieving a transformation in the balance and responsiveness of the car has not been an objective.
Despite the understanding Haas has of how to get the best out of the car, Magnussen admits the picture still isn't clear of where the car is strong and weak. However, that might also be partly because the competitive swings throughout the field from track to track have been volatile with these new cars.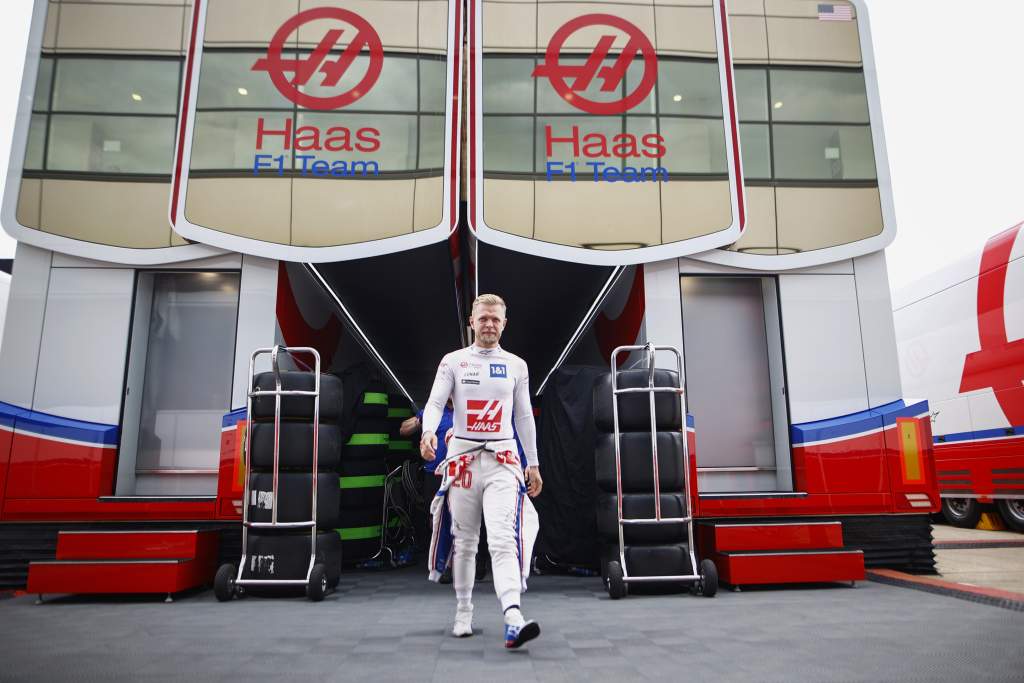 "We're not hoping for it," said Magnussen when asked by The Race whether the team is chasing any change in characteristics from the upgrade.
"We like our car at the moment, but sometimes by putting more on you change the characteristics a little bit.
"That's part of what you are going to learn when you put it on. What the numbers say is one thing, but when you put it on track it's always a bit different."
One Haas weakness the upgrade will not tackle is the drag level, which costs it on tracks with long straights.
This is because the drag weakness was only detected once the season had started, with the development direction for this upgrade package already set.
Haas will introduce what Steiner calls a "little update" for the Belgian GP aimed at tackling drag for Spa and Monza in particular, while properly solving the drag problem is now one of the main objectives for the 2023 car.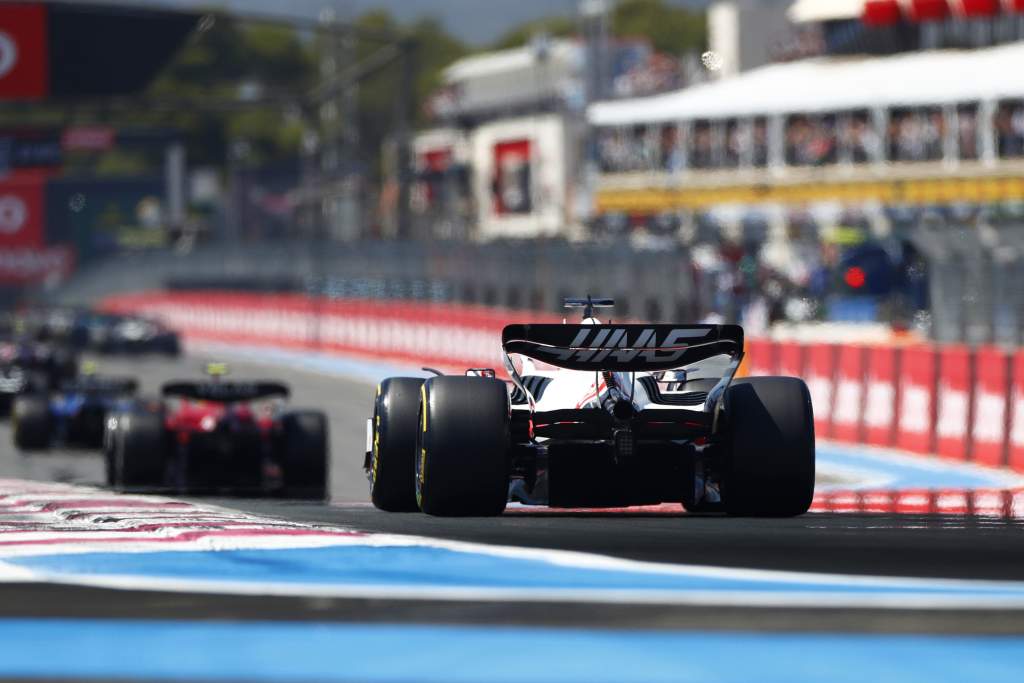 "We started this [upgrade] at the beginning of the season as you don't start after Jeddah because then you cannot get the parts ready," said Steiner of the reasons for not tackling drag as part of this package.
"So you make the car better in general. But then we found out that in high-speed tracks we have got this deficit and we think it's the drag because the engine is very good.
"So you address this [separately] and we will have some little update for the high-speed tracks, but it will not make our car 5-7km/h faster on the straights. It will be maybe a few km/h.
"You decided where to invest the time in the windtunnel to develop. At that time, we had already invested the time in what we are doing.
"So next step is to get on [to improving] the high-speed tracks. We need to make some development there for next year because this year it is too late because we couldn't get it ready anymore for Monza and Spa.
"There's no point doing it for the races after because you don't need that set-up anymore."
In terms of what the upgrade means for Haas's season, Steiner is keeping the targets simple.
Right now, Haas holds seventh so the first priority is to hold onto that. Then, it can push to get into contention for sixth place.
Currently, Haas is seven points ahead of AlphaTauri and 17 behind Alfa Romeo.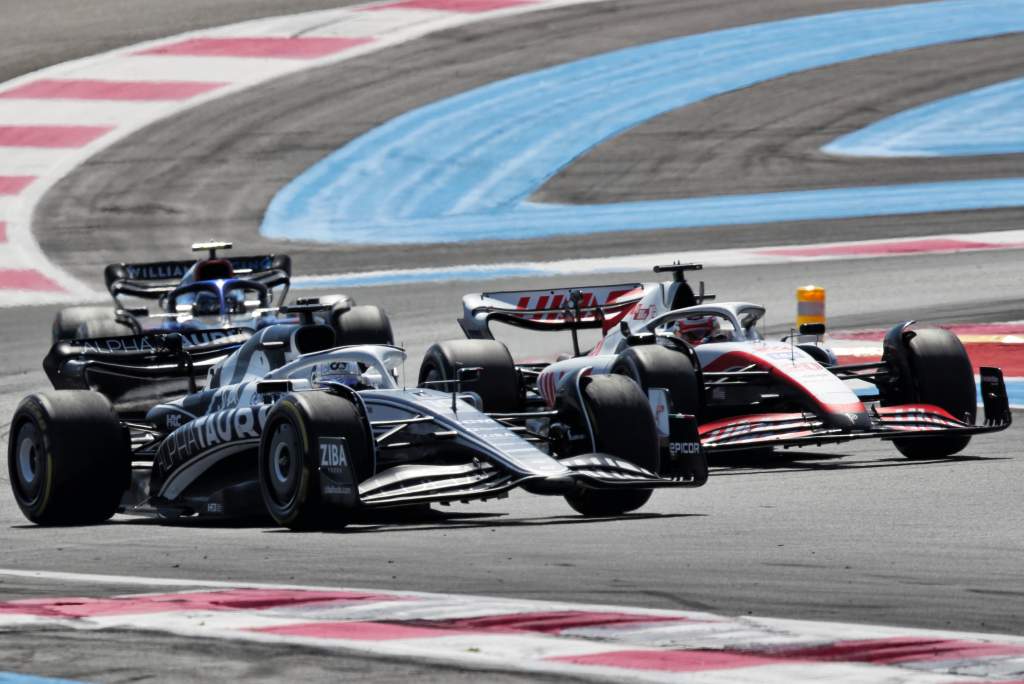 "Seventh is something you can aim for, it's not unrealistic," said Steiner.
"But in racing, if you give yourself a target it's always one step ahead of where you are now – you want to be sixth.
"So we will try for sixth. And I say 'try', I didn't tell you we will be sixth, but we try.
"But at the moment, seventh is nice and we still need to work hard to stay there because nobody is sleeping."