Outgoing McLaren driver Daniel Ricciardo says finding the "right balance" will be crucial in his quest to secure a Formula 1 reserve role in 2023 that could propel him back onto the grid in 2024.
Following McLaren's decision to replace Ricciardo with 2021 Formula 2 champion Oscar Piastri for 2023 and given limited options elsewhere, Ricciardo confirmed he wouldn't be on the grid next year at Suzuka last month.
Ricciardo has repeatedly stated his intention to return to the F1 field in 2024 and wants to find a reserve role for next season that can keep him involved in the championship.
He's yet to "sign or agree" a deal with any team, with Mercedes and Red Bull among the most heavily rumoured options.
The 33-year-old has also spoken of his desire to get a degree of break from F1 to revitalise himself after his largely painful two seasons at McLaren – so is looking for a reserve role that allows him the right combination of time in a car or simulator, involvement with a team, and space away from F1.
"You struck the right word with balance because it's obviously something that I also want to get enough time to myself," Ricciardo said when asked by The Race if finding a balance was important to his 2023 decision.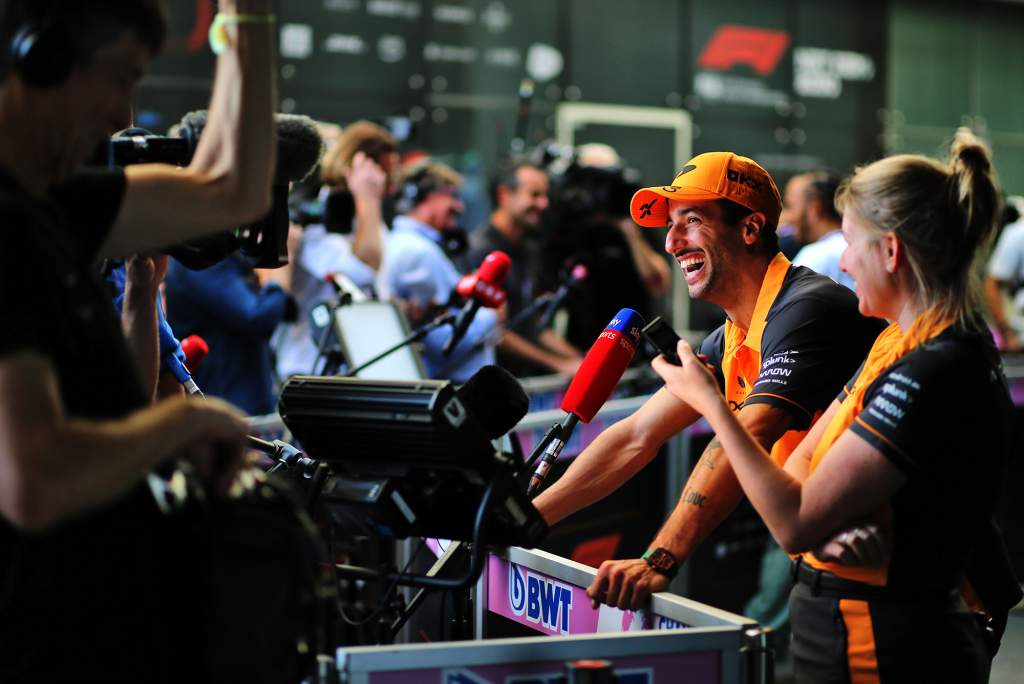 "And it's even that – and especially with next year with 24 races – we actually don't get that much time to train on a physical side so even things like that.
"If I've got more time to myself, I'm sure I can get into better shape. Not that it's something that's held me back but just in terms of perfecting some things, it's even having time off to work on myself.
"It's not just to go and have a holiday or something."
Ricciardo wants a role that will help him "stay sharp" and time on the simulator that will help "keep my eye in".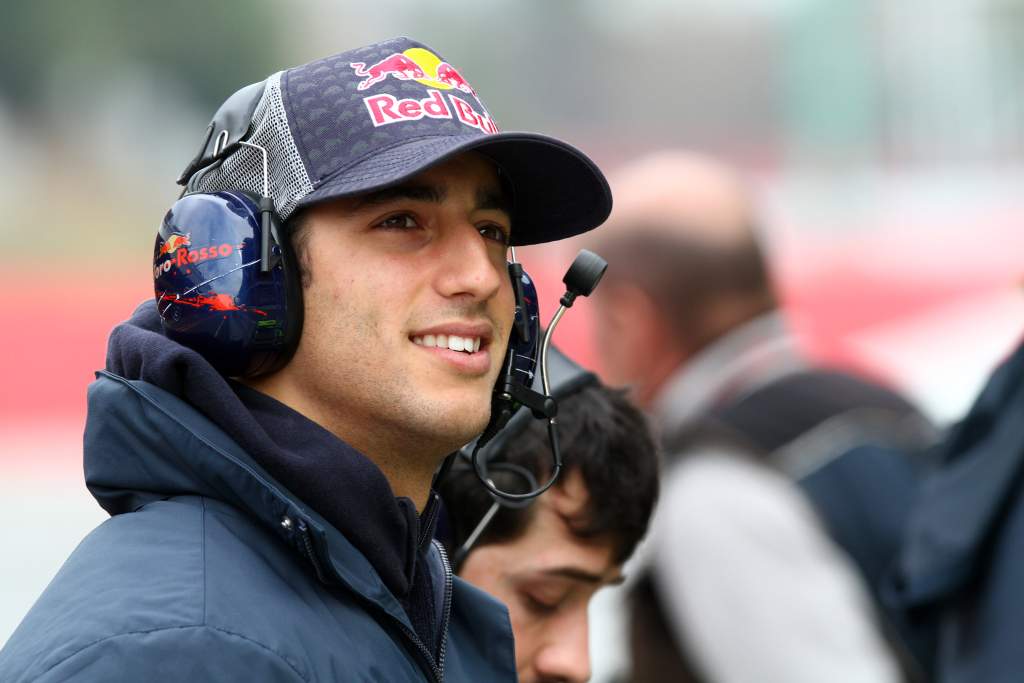 This wouldn't be the first time Ricciardo has occupied a reserve role in F1 as he served as Toro Rosso's reserve driver during 2011 (pictured above) before he made his race bow with HRT mid-season and then raced for Toro Rosso in 2012.
But back then Ricciardo drove in every single FP1 session for Toro Rosso before he joined HRT from the British GP onwards.
Ricciardo says any reserve role in 2023 would be "very different" and agreed with The Race's suggestion that his status as an eight-time grand prix winner puts him in a unique position versus most third drivers.
"Fortunately I feel like I've done enough to make this case a little unique and cater for it in a way – obviously it has to work on both side – but it has to sit well with me," Ricciardo explained.
"It's why I don't want to just jump on the grid again next year, I don't want to just to jump into something.
"I want to take this opportunity to make sure I get enough time for myself to feel the way I need to feel about the sport again."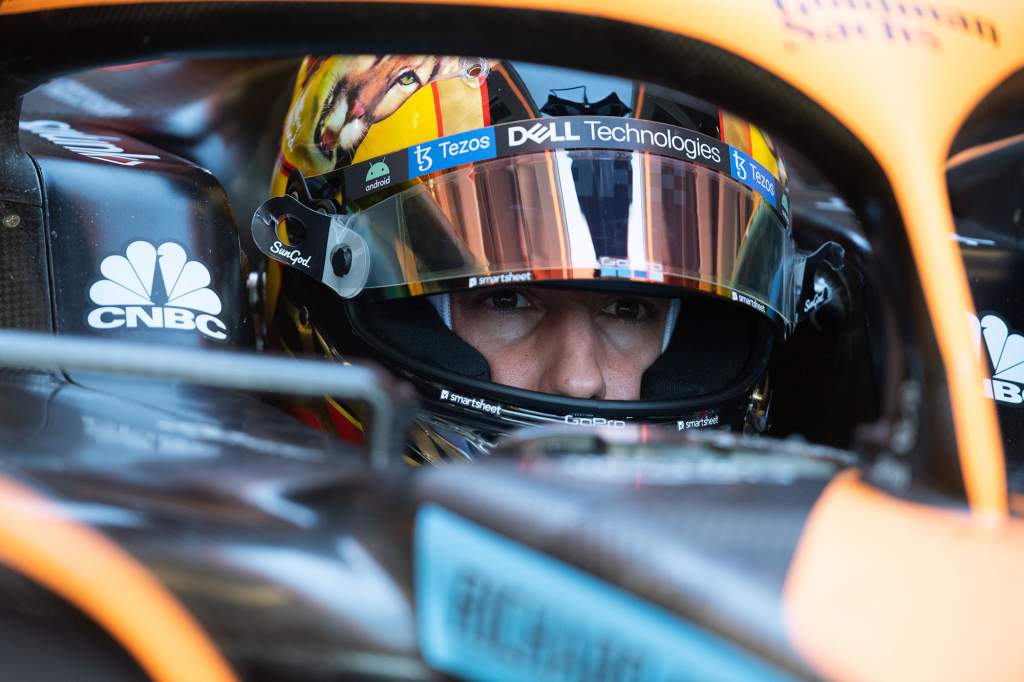 Ricciardo would "no doubt" love some time behind the wheel of an F1 car next year as part of any reserve deal, as little else can provide the physical training of a modern F1 car.
"The truth is there is nothing like car fitness at this level," Ricciardo said.
"The forces you go through in an F1 car, you can't simulate it. I can do a tonne of neck training and all that to stay sharp, but you need to get behind the wheel just to put your body through it.
"So from that point of view it's one thing and just to show some speed, it would be good to get an opportunity, however that looks I'm not sure. I would like to drive next year."
Ricciardo has indicated little interest in making a full-time switch to any other racing category but didn't rule out of the potential benefits of a one-off appearance in another series to stay sharp.
"I guess I need to wait to see where I land next year," Ricciardo said.
"Then it comes to a question of what am I allowed to do.
"But ultimately if I feel like doing a one-off will benefit me and keep me sharp then it's something I will potentially look into.
"I'm kind of like F1 is so different from a touring car, I don't know if it would distance me [from F1] more. That's what I would need to work out, though.
"I don't want to say no yet to anything but ideally I get some days in an F1 car as opposed to getting a seat somewhere else."