Pato O'Ward is one of the biggest names in motorsport at the moment, particularly as excited onlookers try to work out if he could do the rarely thinkable and jump from IndyCar to Formula 1 with McLaren.
At St Petersburg last weekend The Race joined a small roundtable media session with company CEO Zak Brown where he addressed O'Ward's rise, his chances of grabbing an F1 seat in the future, and what he needs to do to persuade the team he is good enough for F1.
Of course, talk of O'Ward's potential switch has spiralled, and there seems to have become an assumption – at least Stateside – that if O'Ward wins the IndyCar championship this year he'll get an F1 seat.
But that's not the case, says Brown. Lando Norris and Daniel Ricciardo's contracts plus McLaren's insistence it cannot weaken its Arrow McLaren SP IndyCar team for F1 have to be factored in.
"Now in F1, for the first time, you're allowed to test last year's car because of how big the rule change is, so we want to have a test programme for young drivers like we used to have in the past, so having Pato in the family is natural," said Brown, addressing how he sees O'Ward's career developing.
"Right now we don't have any seats available.
"Lando is under a very long-term contract. So that seat's done.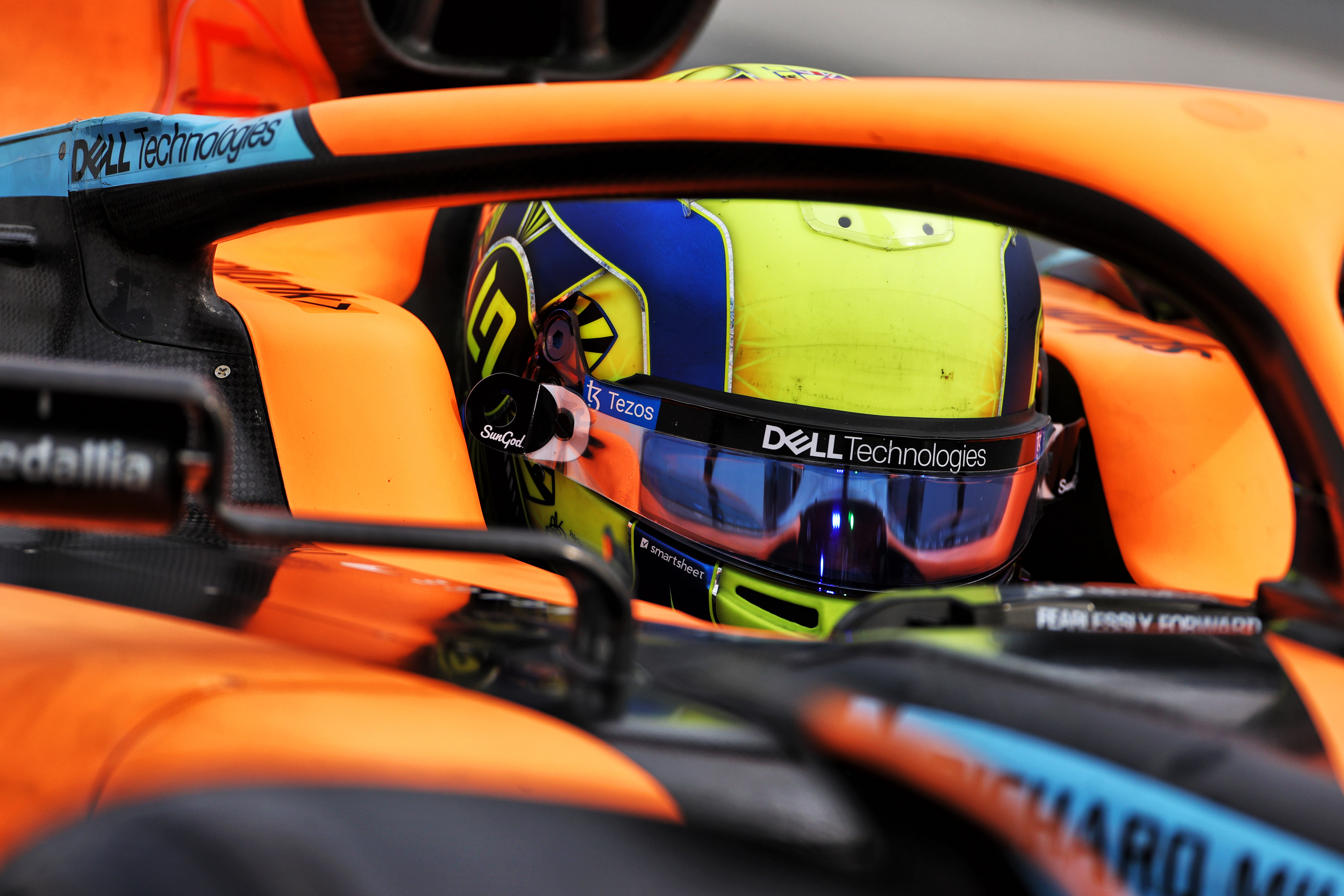 "Daniel, we have another couple of years with. So there is no imminent seat available.
"Other than that, I'm not a believer that you have to be 18 to enter Formula 1. Some people believe, OK, [if you're] 22, you're getting old. I don't think that's case at all.
"I think [it makes sense] to just get Pato some seat time because you never know, a driver gets injured or gets COVID, stranger things have happened.
"But what we won't do is compromise the IndyCar team at all.
"I would never take Pato out of IndyCar to go into F1 without having a great solution. IndyCar is as important, as is Extreme E, as is Formula 1, to being competitive. So this is not a training ground for Formula 1."
And when asked the direct follow-up question 'if O'Ward wins the championship this year he'll stay in IndyCar?', Brown replied "definitely".
So it seems O'Ward's ascent to F1 could take a little longer than expected. But given how his Red Bull sojourn ended in 2019, waiting a little longer for a potential chance won't be much more painful for the Mexican driver.
Brown was asked about the surprise of O'Ward slipping through Red Bull's hands before he arrived at McLaren at the end of 2019 and went on to take IndyCar by storm. And he wasn't subtle about Red Bull's treatment of drivers in his reply.
"He definitely slipped through the cracks," Brown said of O'Ward's Red Bull period.
"The F1 stuff's more about they do in the car. The F1 team don't care what the driver is doing elsewhere" :: Zak Brown
"I think Red Bull, while he was there, they only gave him about three races [in F2 and Super Formula]. But if you look at Red Bull's history other than Max [Verstappen], they have let a handful of great drivers slip through their hands.
"I think they've ruined a few that I think had it, but weren't given enough opportunity. But they won the championship last year, we didn't, so I can't say they don't know what they're doing.
"But they're a bit brutal. Carlos [Sainz, pictured below at Toro Rosso] is a great example. Daniel had already proven how good he was but he chose to leave.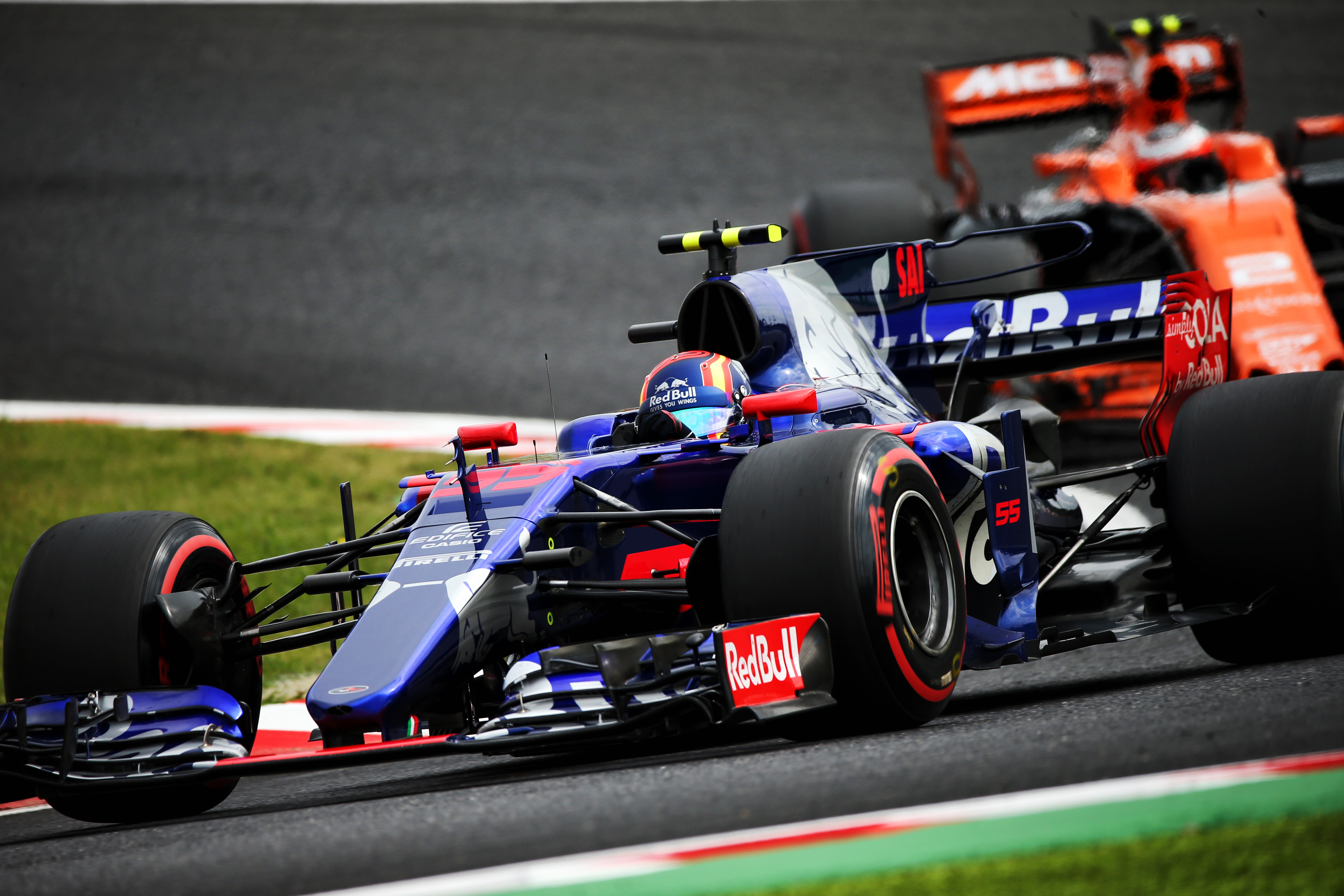 "[Sebastian] Vettel left. Max is a great story and someone that they found. [Alex] Albon, [Pierre] Gasly. Gasly looks like a hell of a driver.
"They move through a lot of drivers."
Back to O'Ward's immediate future, and the big question now is, if he isn't in the frame for a 2023 F1 seat – even though he's set to make FP3 appearances this year – then what does he have to do to convince McLaren he's worthy of a shot in the future?
"To help us become more consistent and vice versa," said Brown initially.
"The same thing we've seen out of Lando in Formula 1, just continue to mature as a racing driver.
"We all know he's as fast as anyone on the grid.
"So now it's about us, he and Felix [Rosenqvist, O'Ward's IndyCar team-mate], working together to raise our average finish. And that's on us to do as a collective team.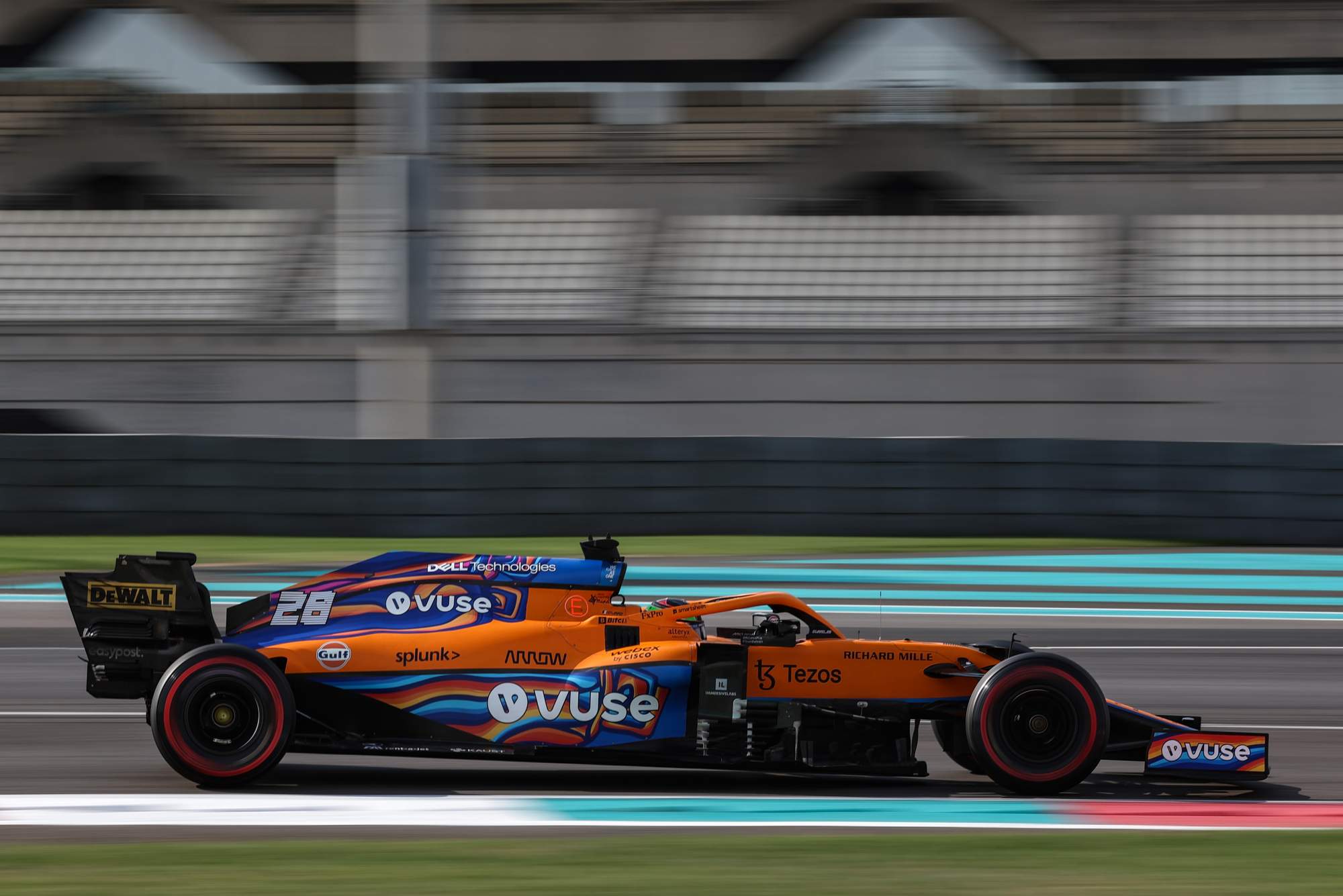 "But the F1 stuff's more about what they do in the F1 car, because the F1 team, which will ultimately make the decision on the driver line-ups, don't care what that driver is doing elsewhere.
"All they're going to be doing is going 'we tested in Abu Dhabi and we had these three drivers. This is the one that seems to have the best pace and their technical understanding'. They don't care about St Pete."
The context of Brown's comments comes after an up-and-down season in 2021 where Arrow McLaren SP scored its first IndyCar wins – with O'Ward at Texas and Detroit – but "our bad days aren't good enough", adds Brown.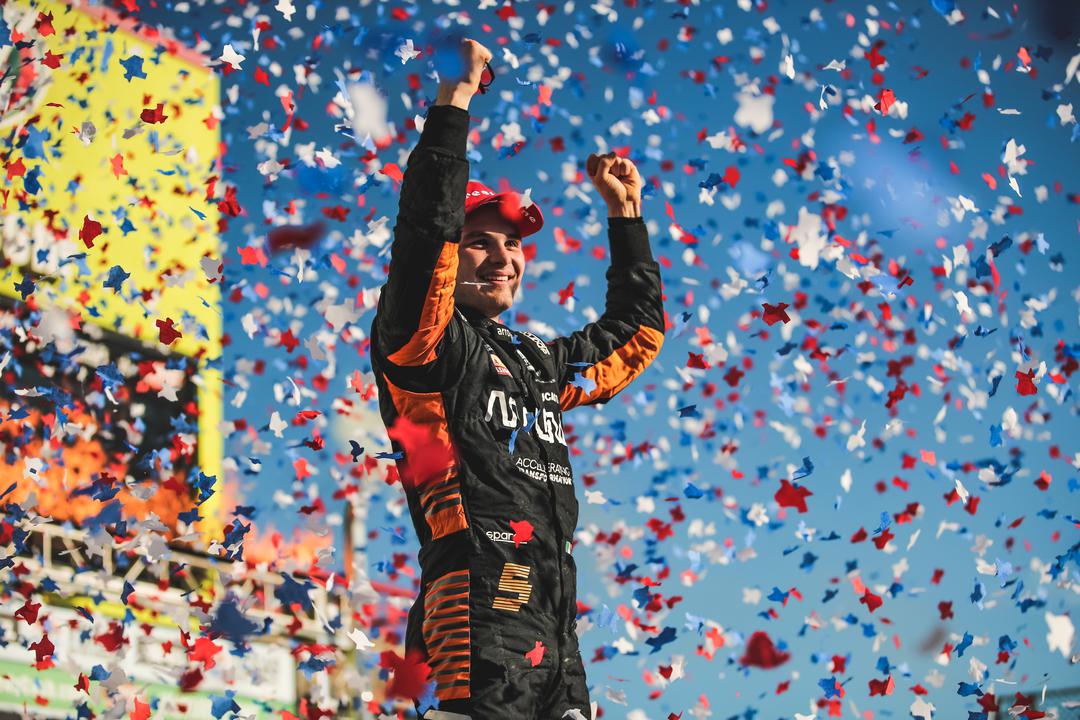 It struggled on permanent road courses with keeping the tyres alive and much has been made about how difficult its car was to drive, with only O'Ward's extra-terrestrial skill able to tame this wayward beast.
Unfortunately, 2022 started in the same vein as the year before.
McLaren had a rollercoaster St Pete weekend where O'Ward made a mistake in qualifying by hitting the Turn 9 wall. He looked to have recovered with an epic start in the race, jumping from 16th to ninth, but he was on the wrong strategy later on and scored only 12th.
The car at least looked faster than it did in St Pete last year – one of the team's worst tracks in 2021 – even though the race didn't work out. Brown's suggestion that is F1 decision-makers "don't care about St Pete" may be reassuring in that regard.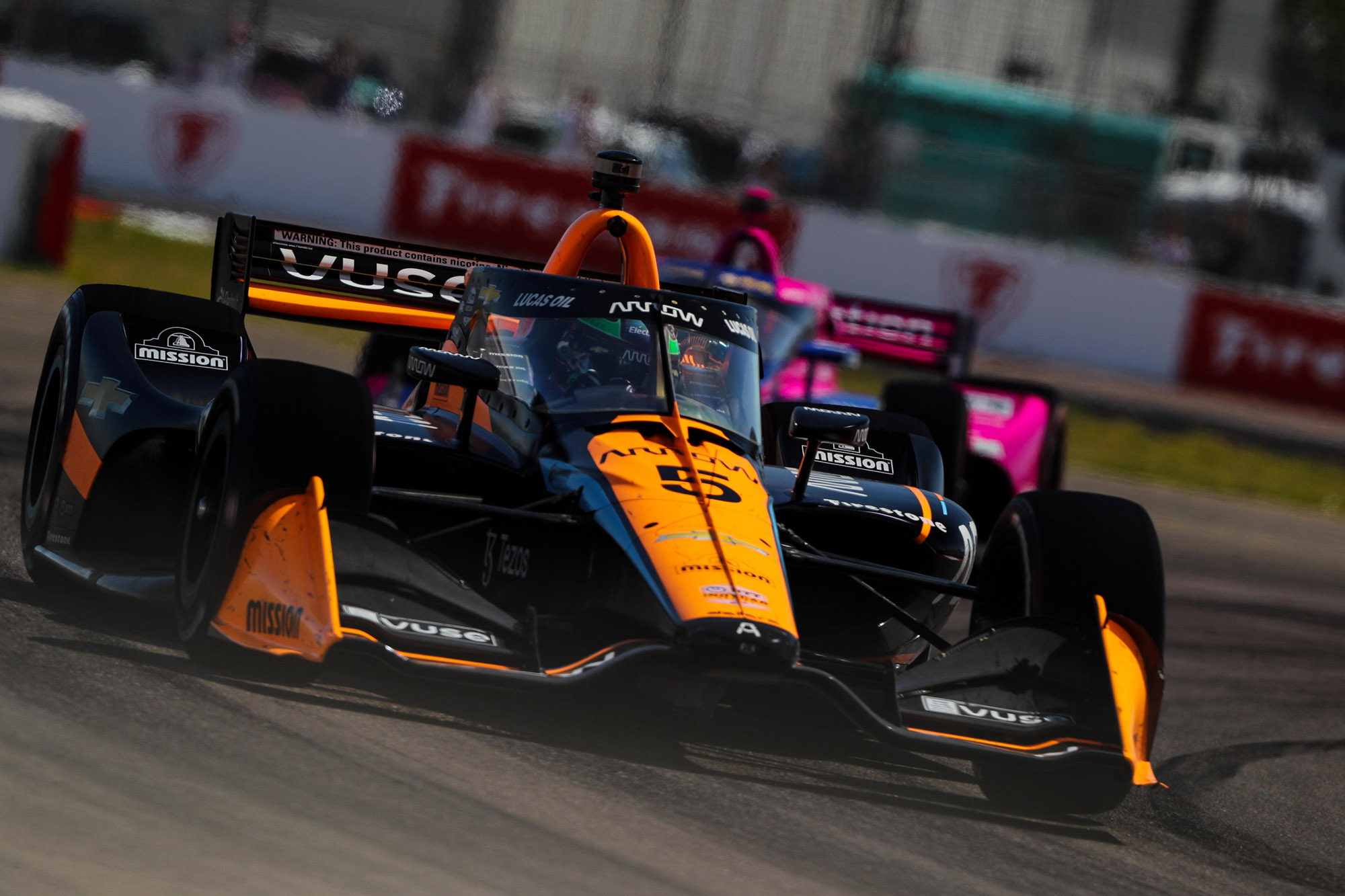 Simultaneously a passionate advocate for IndyCar and a driver who loved his first taste of F1 and is naturally keen to pursue that possibility now it feels tangible, O'Ward will ultimately be happy racing in either series.
"Right now I have one focus, and that one focus is in IndyCar," he said pre-season.
"I want to give these guys their first championship. I'd love to give them their first [Indianapolis] 500. This is what my focus is right now.
"Who knows if F1 will be an option or won't be an option.
"Obviously if it comes about, I will 100% take it and every single driver in my position would do it because it's Formula 1.
"That's what I grew up watching and that's what I grew up dreaming of. That same dream that you have as a kid will never go away.
"I have a challenge here, and I want people to enjoy me in IndyCar.
"I want them to know what IndyCar has to offer. There's so many cool things about it. I'm just really enjoying myself."
And F1 fans who enjoyed his combative first lap in St Pete would surely love to see if and how much O'Ward would enjoy himself in a grand prix one day as well.