Mercedes team principal Toto Wolff has declared the Emilia Romagna Grand Prix weekend "a complete write-off" despite being hopeful of the team scoring points in the race at Imola.
George Russell and Lewis Hamilton struggled in qualifying and were both eliminated in Q2 thanks to a combination of tyre warm-up troubles, red-flag timing and the weather conditions, starting 11th and 13th respectively for the sprint.
Russell finished in 11th, having initially slipped behind Mick Schumacher's Haas on the first lap before passing Aston Martin driver Sebastian Vettel. Hamilton finished three places behind him, running 15th in the early stages then overtaking Lance Stroll on lap eight to secure 14th place.
The resulting lowly starting positions for Sunday's grand prix combined with the poor tyre warm-up that will make climbing the order in the early laps tricky and the difficulty of overtaking means Wolff is pessimistic.
"Points scoring needs to be the minimum, but this is not where we set our expectations and therefore this weekend is a complete write-off," said Wolff.
"You can say, 'Well, we are trying to learn', but we weren't great with the tyre warm-up. That's why there's no miracle that you can expect at the race start.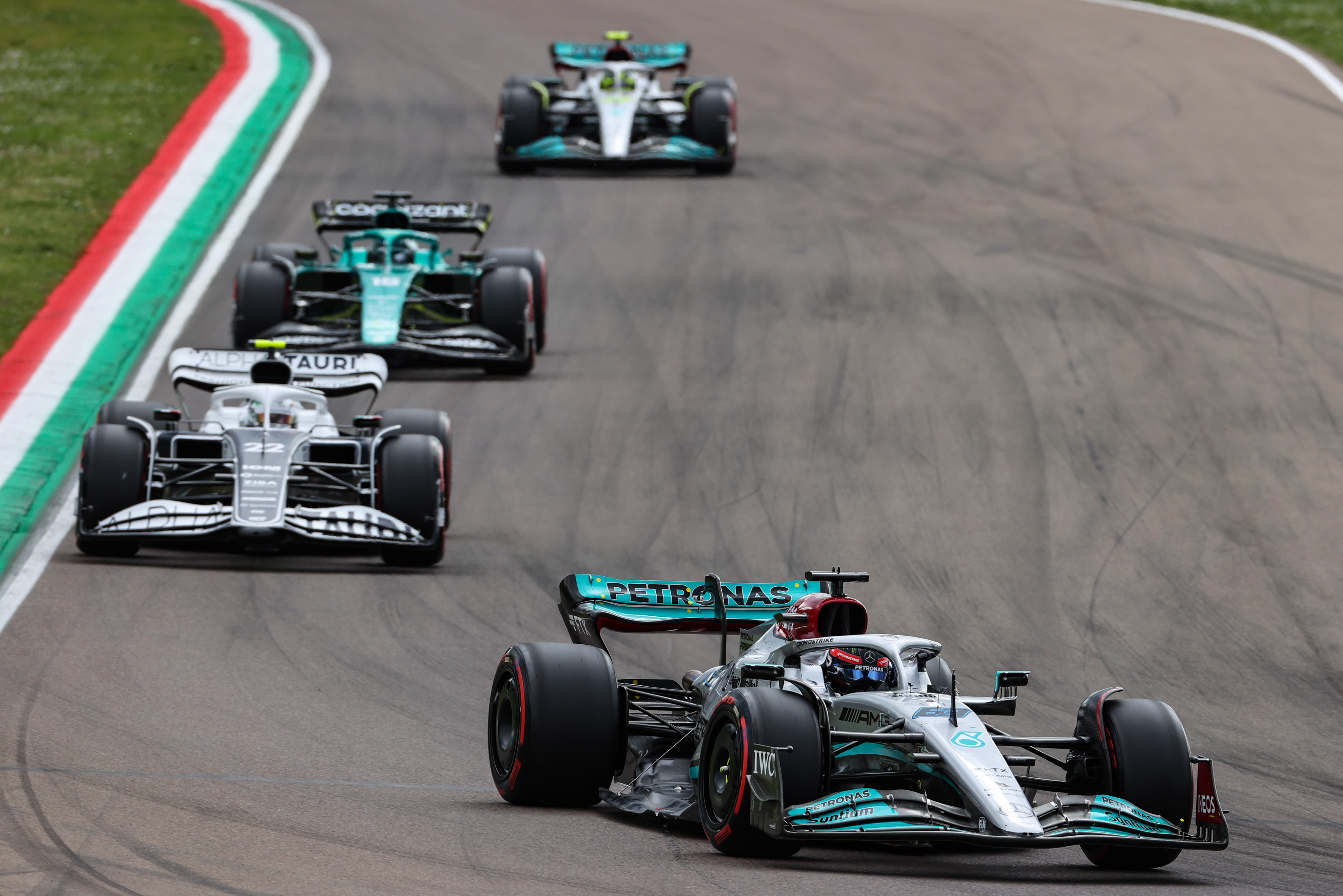 "We can make up positions, we've shown it today, but not quickly enough.
"And therefore, beyond the fact that we are learning, it's another humbling experience."
Wolff believes that the Mercedes W13 is broadly as competitive as it was during the opening three race weekends, when it had the third-fastest car in race conditions.
But the qualifying struggles and being stuck in traffic without a performance advantage big enough to make relatively quick and easy passes on midfield rivals means it is difficult to show it.
The car is relatively quick once into a steady-state run with the tyres working, but being mired in traffic means that is not possible to do.
"What we saw today [in the sprint] is we haven't got a car that is good enough, it hasn't got enough performance differential to some of the midfield cars to overtake them," said Wolff.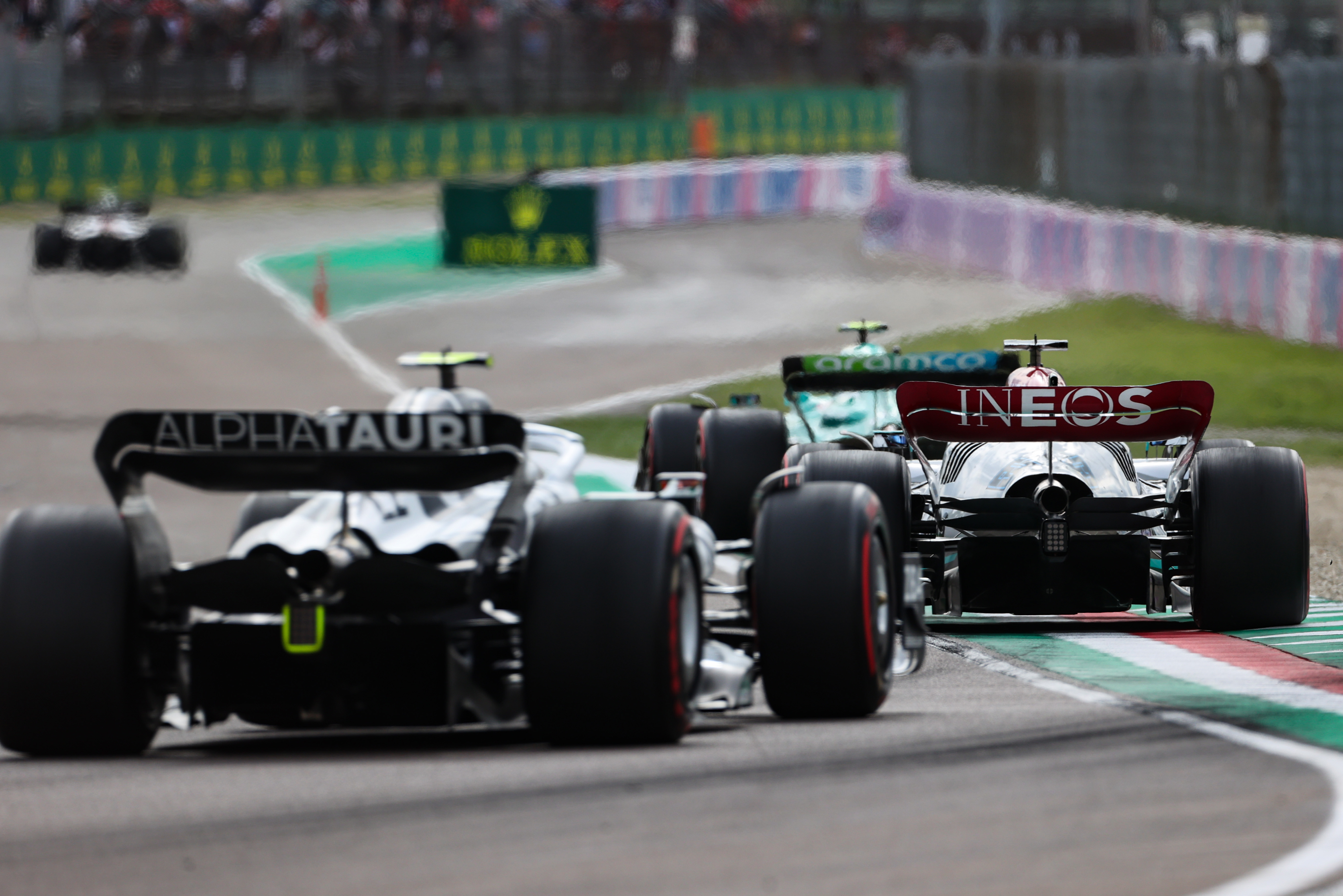 "If we were running free in free air, where I would see us running, the picture wouldn't be any different to the previous races.
"But there is just not a big enough gap to overtake cars and the car is not good enough to overtake any of these cars that are within four or five tenths."
Mercedes heads into Sunday's race third in the constructors' championship having headed the battle for best-of-the-rest behind Ferrari and Red Bull in the first three races of the season.
That has allowed Mercedes to claim two podium finishes, as well as always having at least one car in the top five in each race. But gaining the track position needed to repeat that in the grand prix at Imola will be difficult.
"We are four races in and probably today marks the low of these first four races," said Wolff when asked whether Mercedes is a title contender.
"And it's obvious that we are not anywhere near the fight at the front.
"It would be pretty unrealistic to claim to have a slot among the front runners, who are fighting for the championship."