The recent trend of AlphaTauri having a better car than its Formula 1 constructors' championship position suggests continued in 2022. But while in previous years it had the performance needed even for an underachieving season to still produce a solid result, that wasn't the case this year.
And yet, it seemed promising at the start of the year with rival teams casting admiring glances at the AlphaTauri STR03. The consensus was that the team had done a decent job in tackling the new regulations and it was expected to be a strong midfielder. That wasn't necessarily a misreading of the situation because the foundations were sound, but unfortunately, the team struggled to build on them. Even then, it had the seventh-fastest car on average pace over the season but could only manage ninth in the constructors' championship – a drop of three places, its worst position for a decade, with 35 points scored compared to 142 in 2021.
Despite being one of F1's more modest operations – and for all the rhetoric about it being a sister team to Red Bull rather than its junior outfit, AlphaTauri remains the poor relation in the energy drinks giant's stable despite operating on the cost-cap limit the initial car development and build pre-season went well.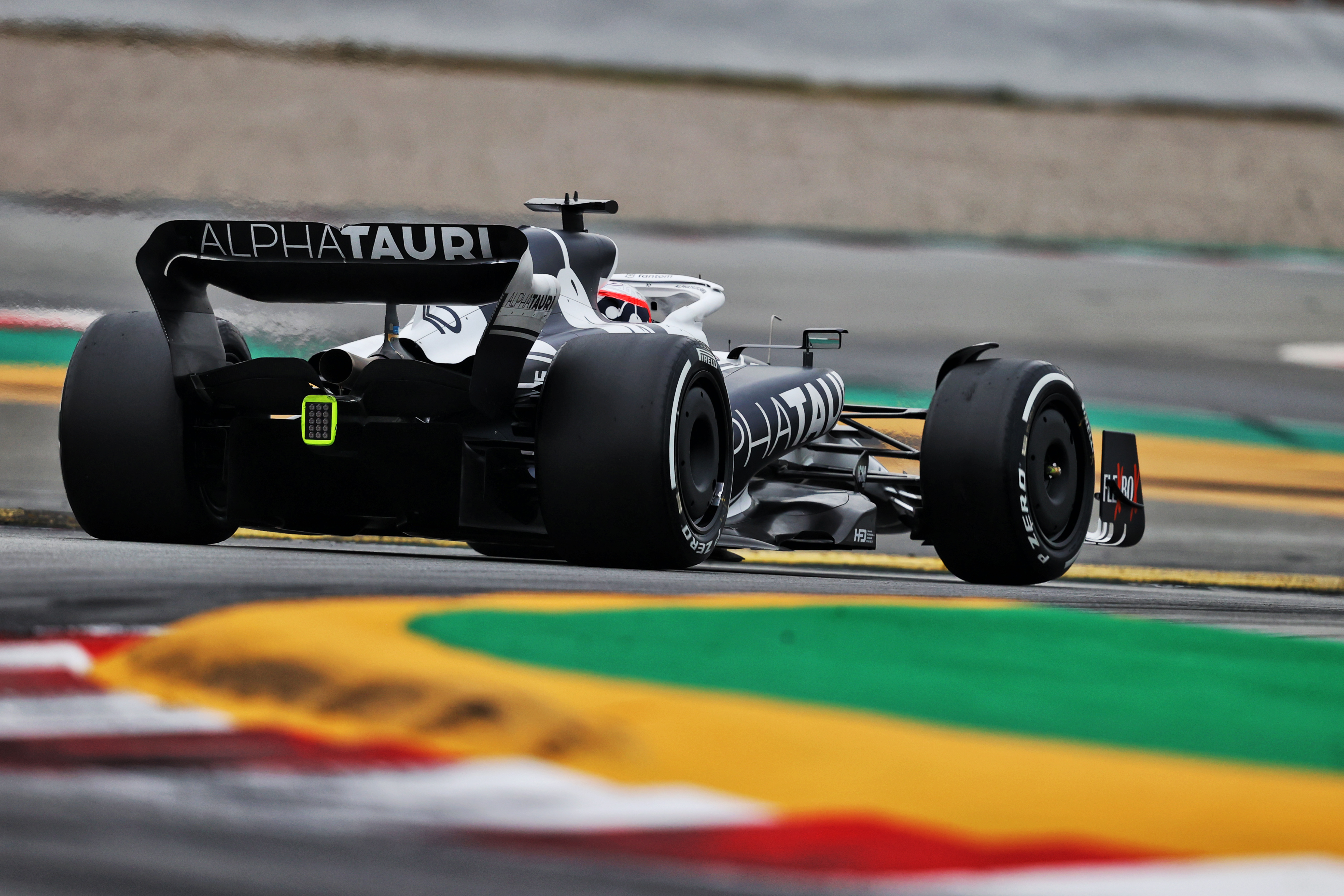 "We met all of our launch deadlines in terms of getting the car developed and delivered," technical director Jody Egginton told The Race. "OK, it was the first car we've done fully in a 60% [scale] windtunnel and that had it challenges, but in terms of the design process it was similar to the year before – just with a bigger volume of work. And we're quite well-organised in how we do things.
"But our development in-season has been inconsistent in terms of finding aero performance. At some points, we've delivered some good tunnel results and we've got the parts on the track and that's good. But in other periods, we've been a little bit behind relative to previous years.
"And that, in some ways, has forced us to roll updates into larger updates, which goes against the direction we were going in the previous two or three years. So it's been a little bit stop/start, this season, in terms of development. So I'd say that in terms of our competitiveness, we've not met our own expectations."
AlphaTauri also had the benefit of leaning on Red Bull for parts, 'synergy' as it's referred to in-house. Given the major rule changes, this meant that it could use current-specification parts rather than the usual-year-old (or more) options. The car was built around the Red Bull gearbox, hydraulics and pushrod rear suspension, as well as the Honda power unit package.
But while some assume the AlphaTauri cars are simply a Red Bull clone, it's long been a team that has gone its own way in terms of aero concept. While it could have followed Red Bull's front suspension lead, it produced its own and stuck with the conventional pushrod configuration. That was combined with a distinctive sidepod treatment that proved AlphaTauri has a clear and independent conceptual approach.
While AlphaTauri did encounter some troubles with porpoising early on, it didn't prove to be a major limitation. It didn't come completely by surprise given that CFD results hinted at this shortly before the car first ran at Misano on a promotional day ahead of the first test, but AlphaTauri quickly got on top of it.
"We became aware of the possibility of it very shortly before we first ran the car, a few results started to highlight a few bits in CFD," said Egginton. "We ran the car on the filming day and enjoyed some bouncing and then we've got to work on it. I don't think we were the worst-affected, I don't think we were the least affected.
"Then once you've got an awareness of it you're keen to understand it and it's quite a complex topic. It's ebbed and flowed in terms of how much of a problem it was. I believe we understood certain things aerodynamically and mechanically as we went on. So by the time the AOM [aerodynamic oscillation metric] came out [at Spa], we were reasonably well sorted and bouncing was not one of our biggest problems. But it was still there.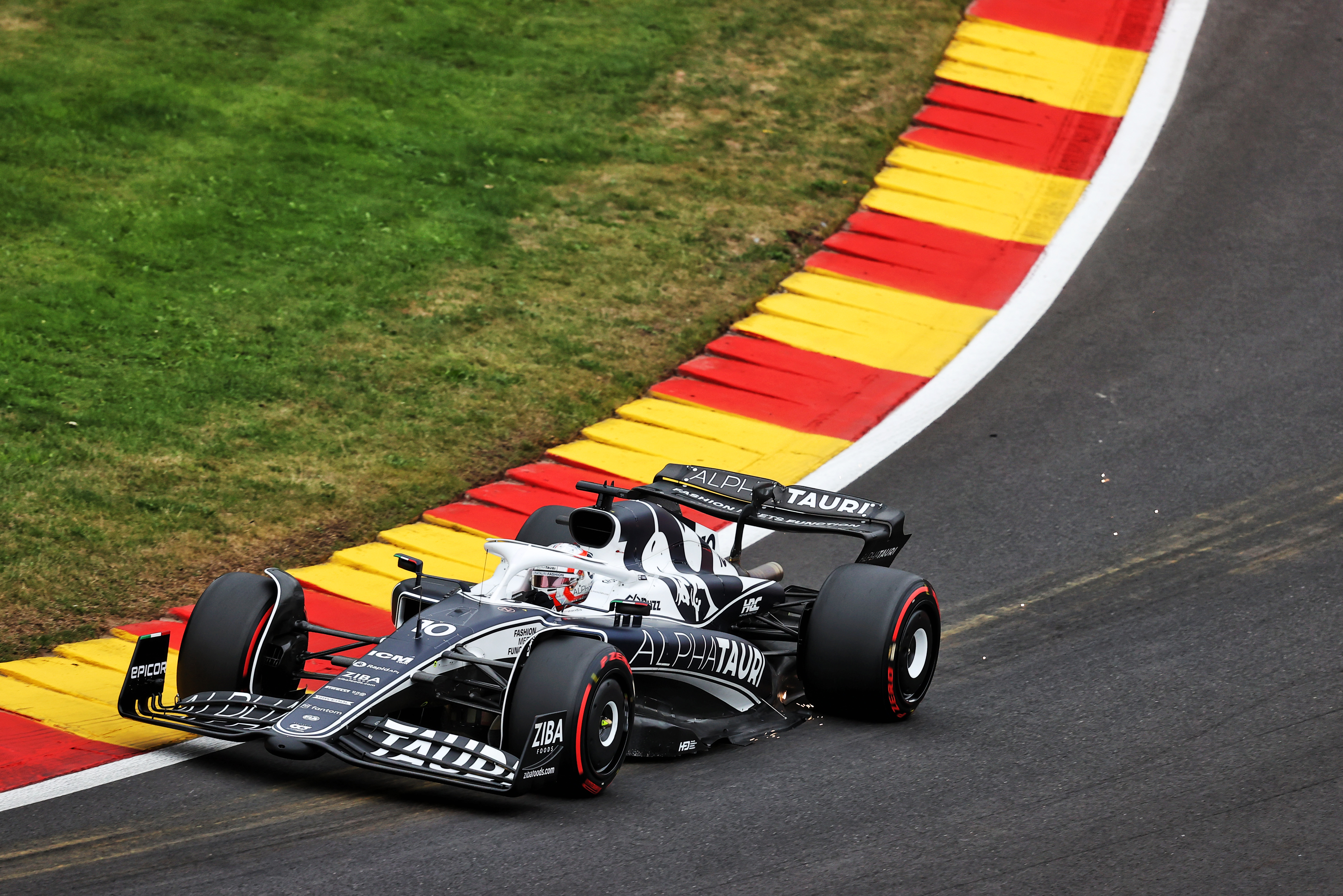 "I feel, although I don't know, that our challenges with porpoising were in line with the majority of the teams. I don't ever believe it was something that really killed a weekend off, we just had to keep aware of and try and learn about it. So it's something we're all a lot smarter on now."
The real problem was the inconsistent development progress. Fundamentally, the team felt the architecture of the car was sound, as was the mechanical platform, and that structural limitations weren't to blame for not being able to make the necessary aerodynamic gains. This is something it expects to correct next season.
But there were other weaknesses, with AlphaTauri suffering too many reliability and operational problems that cost results. That started with Pierre Gasly's MGU-K failure in Bahrain, which was followed by Yuki Tsunoda's power unit problems that prevented him from completing a qualifying lap or even starting the race in Saudi Arabia.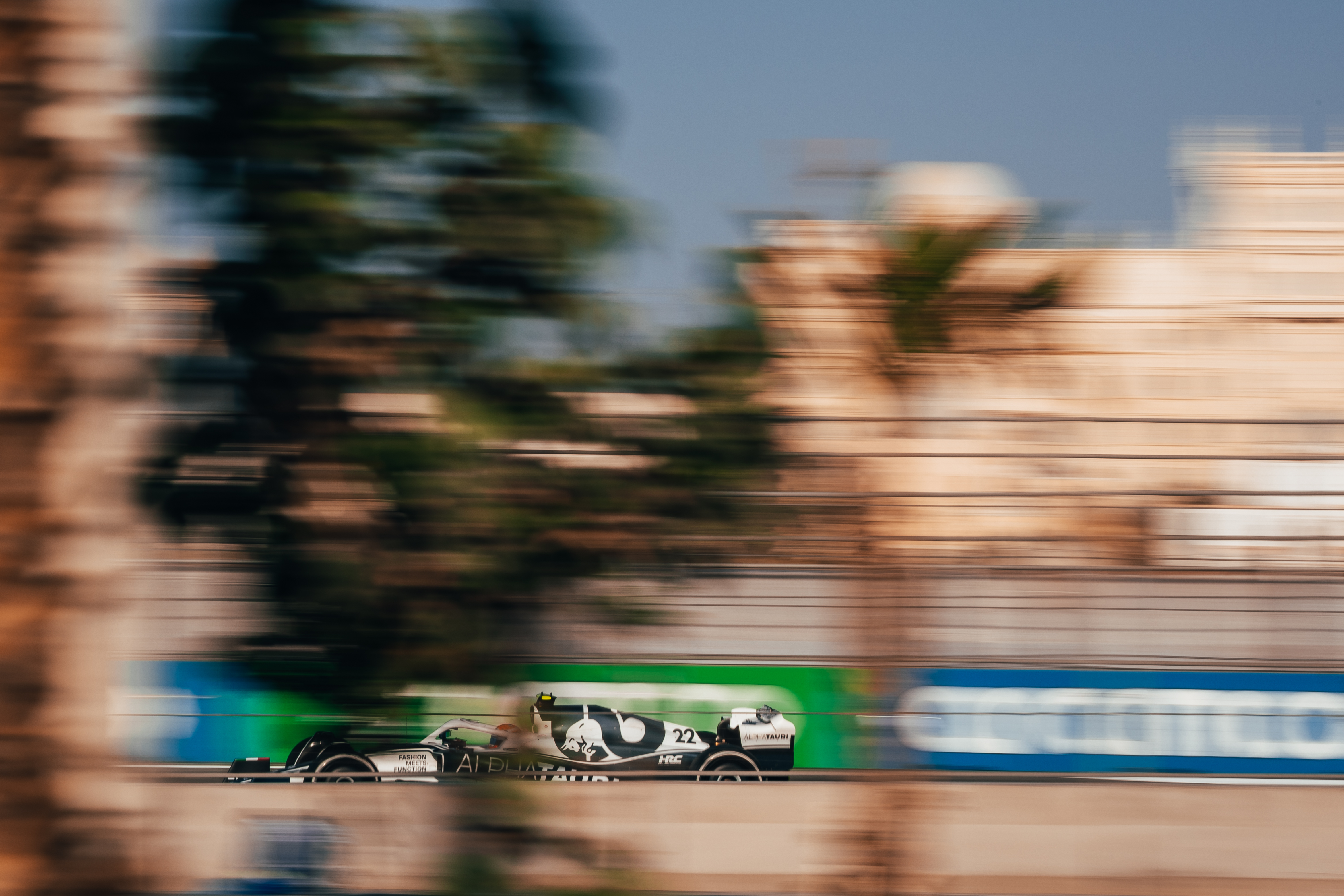 This meant that even when AlphaTauri was at its best relative to the opposition, with points finishes in five of the first six races and its strongest performances tending to be on street circuits with a majority of slower corners, the results weren't maximised. Incidents such as Gasly being hit by Alonso in Miami didn't help.
That run was followed by a disastrous Monaco Grand Prix weekend, where Gasly and AlphaTauri had the speed to be best of the rest behind Ferrari and Red Bull. Unfortunately, the timing of the red flag in Q1 (caused by Tsunoda clipping the wall) and the team's failure to get the car out into the pitlane queue quickly enough meant Gasly failed to start his final lap in time and missed Q2.
The tendency for AlphaTauri not to convert pace to results on its best weekends was one that recurred, to the point where it never fully capitalised on its potential big paydays. Even in Azerbaijan, where Gasly finished fifth, Tsunoda was on target for sixth place when he was forced into the pits by a black-and-orange flag to fix a rear wing problem as only half of the upper flap was opening when the DRS was activated.
Even later in the year, for example in Singapore where Gasly was well placed in the first half of the race, a misreading of the conditions led to both drivers being brought in for slicks too early. Tsunoda crashed and Gasly lost ground, getting only a point for 10th. That missed opportunity was one of the key moments in the team dropping to ninth in the standings behind Aston Martin and Haas, both of whom it could have beaten.
Perhaps the most telling statistic is that in the last 14 races, AlphaTauri managed just eight points. And that was, first and foremost, owing to the development problems.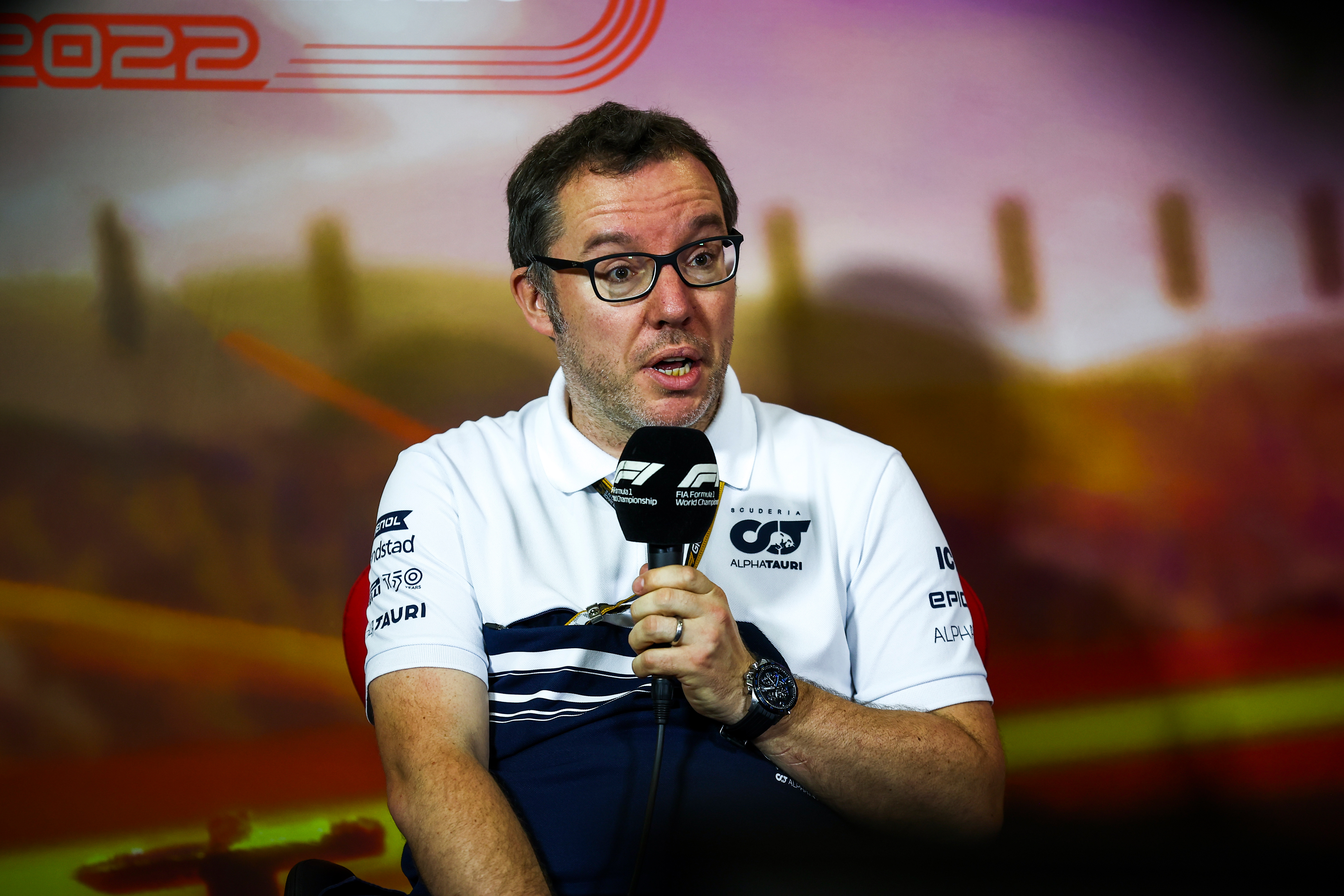 "There were certain points in the year where we were quite happy with aero development and what we were bringing to the track, but other points where we didn't match the rate we developed at last year," said Egginton.
"There's no hiding from it because last year, all through the season, we were closing on the group ahead in terms of laptime, which is the ultimate metric. This year, we haven't continued to close up in the way we did in the past. So we haven't made the progress that we made the year before. The best way to address that is to have a more consistent development, so that's a target for next year."
So why did AlphaTauri struggle to find consistent aerodynamic gains? One possible explanation is that, as Egginton pointed out, this was the first car project that was done exclusively in the Red Bull windtunnel. The move to share the facility was completed in the winter of the previous year.
That did create some constraints in terms of the usage given it no longer had its own facility to be run whenever it wanted, within the limits of the regulations, but Egginton doesn't believe that was a limitation.
However, there was an impact from the efforts that had to go into tooling up and upgrading to 60%-scale models.
"The time in that tunnel was planned and agreed, and it is what it is and it's not constrained," said Egginton. "Red Bull don't change the game plan, we have a contract and both parties signed the contract and I'm quite comfortable with that.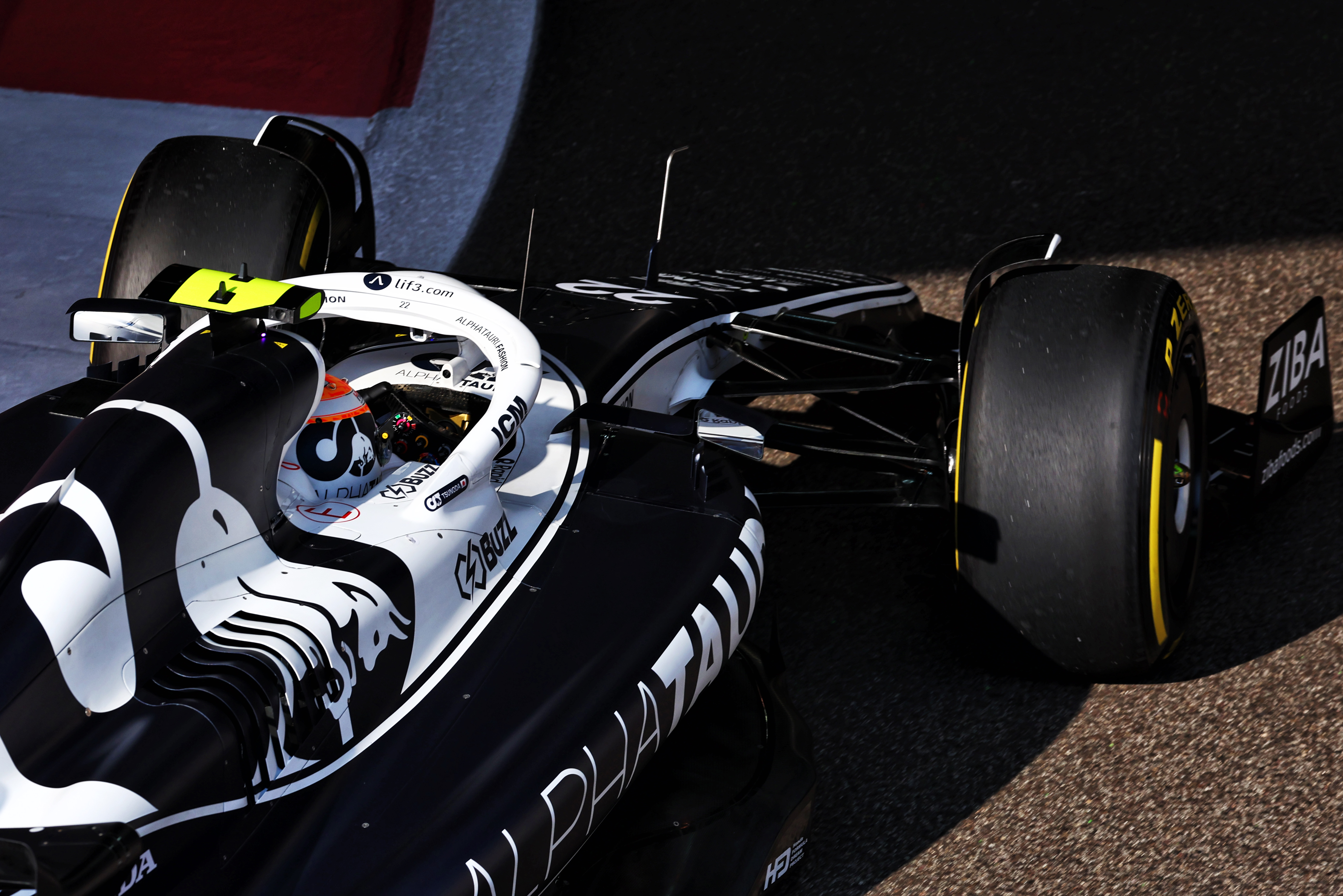 "But what was a factor was when we switched development from 50% to 60%, we took last year's car in there for in-season development and then when we were allowed to start developing again, this car went in there at concept stage. So we built two 60% models in a short space of time. That's not without its challenges.
"So without wanting to make excuses, that was an extra amount of work that had to be done at some point. So I could sit here and say OK, that's cost us a month's development and that could well be the case, which would have seen us another development [step] down the line. But in all honesty, I'm more interested in the rate of development."
As for most teams, car weight was also a challenge. The car started the season overweight and while gains were made, the AT03 ended the year still not quite on the minimum of 798kg.
But the team felt the car was in the right place in terms of the weight distribution, which is limited by the regulations but does have a dynamic impact within that range. The weight reduction laptime is there to be gained for next year, but it wasn't considered a priority over and above the elusive aerodynamic gains.
That's not to say AlphaTauri didn't make improvements. There were several significant upgrade packages, the first at Imola with another following in France. There was also a visually obvious change to the shape of the nose in Singapore in pursuit of more downforce and improved characteristics – albeit not something requiring structural changes.
The AT03 did also prove to be a tricky car at times, with Gasly, in particular, finding it frustrating. Often, he complained about understeer on entry that became oversteer later in the corners – something at odds with his driving style that relies on aggressive corner entry. At times, Tsunoda – in qualifying at least – seemed better able to cope with that.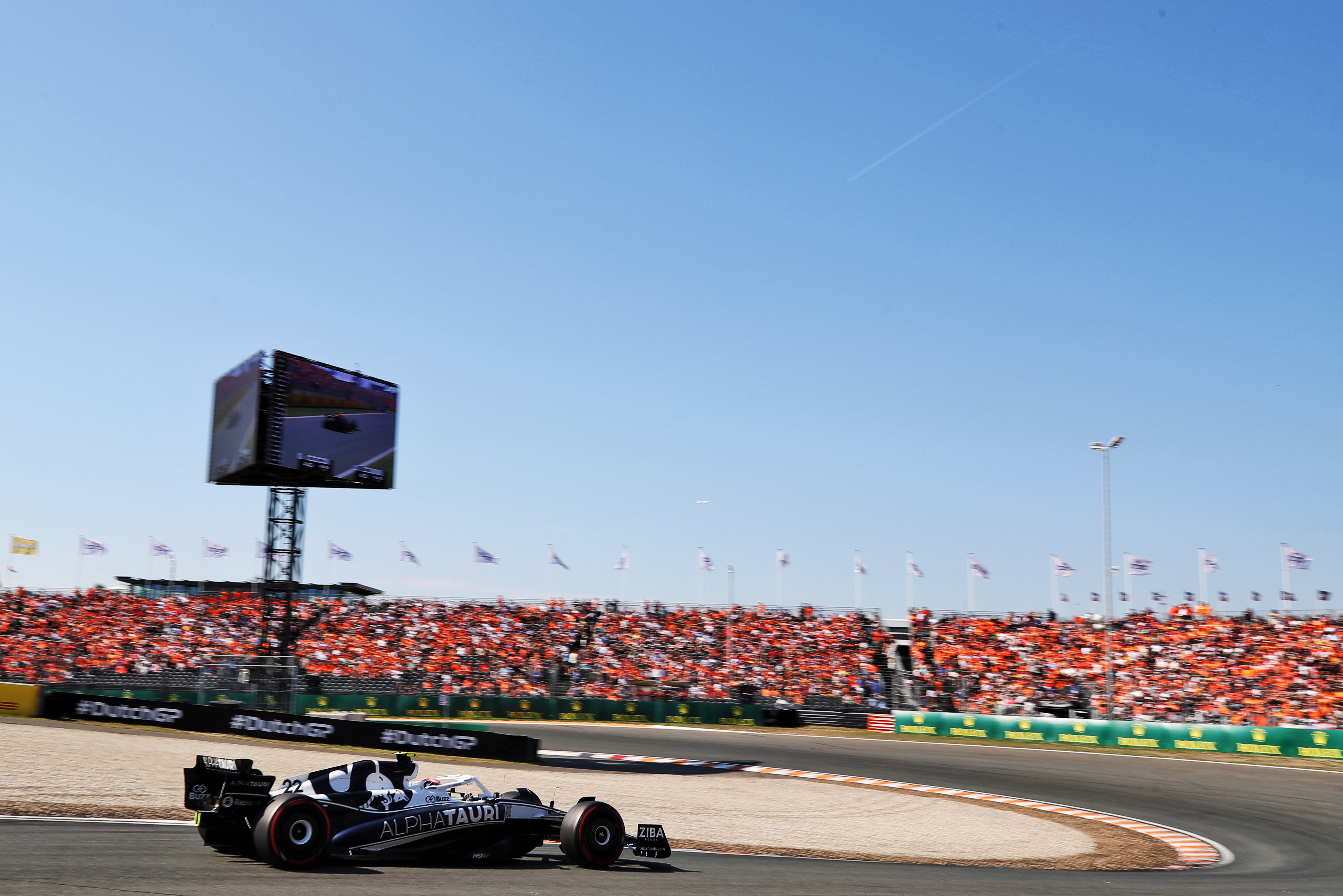 But Egginton believes this wasn't a fundamental problem with the AlphaTauri and more reflected a combination of the generic characteristics of the 2022-spec cars exacerbated by the car not producing the desired aero load.
Overall, it was a disappointing season for AlphaTauri, not only because of the failure to make the most of the performance the car did have, but also in falling short of the expected aerodynamic development progress.
While Egginton himself refuses to use the major change of regulations and the fact AlphaTauri remains a smaller outfit by modern F1 standards despite steady improvements in its Faenza base over the years as an excuse, perhaps it was always likely AlphaTauri would slide down the order in 2022.
But the key test will be its recovery next year. And that will depend on it showing it has built up the aero understanding that will allow it to resume the progress it made in the seasons prior to 2022.