Formula 1 drivers discussed various options including what happens "if we don't race" in the Saudi Arabian Grand Prix during the exceptional meeting that lasted until the early hours of Saturday morning.
Drivers joined their team bosses and senior figures from F1 and the FIA for a meeting about the security of the Saudi event after 10pm on Friday evening following a missile attack on a nearby Aramco oil facility.
This meeting turned into a relatively short drivers' briefing with the FIA and then morphed into a drivers-only chat that lasted a lot longer.
F1 CEO Stefano Domenicali and managing director of motorsport Ross Brawn joined again at one stage, as the Grand Prix Drivers Association debated whether it was right to race.
By the time the drivers decided to support F1's intention to continue with the event more than four hours had passed since the original meeting began. The Race understands a small number of drivers led the questioning of whether it was safe to continue.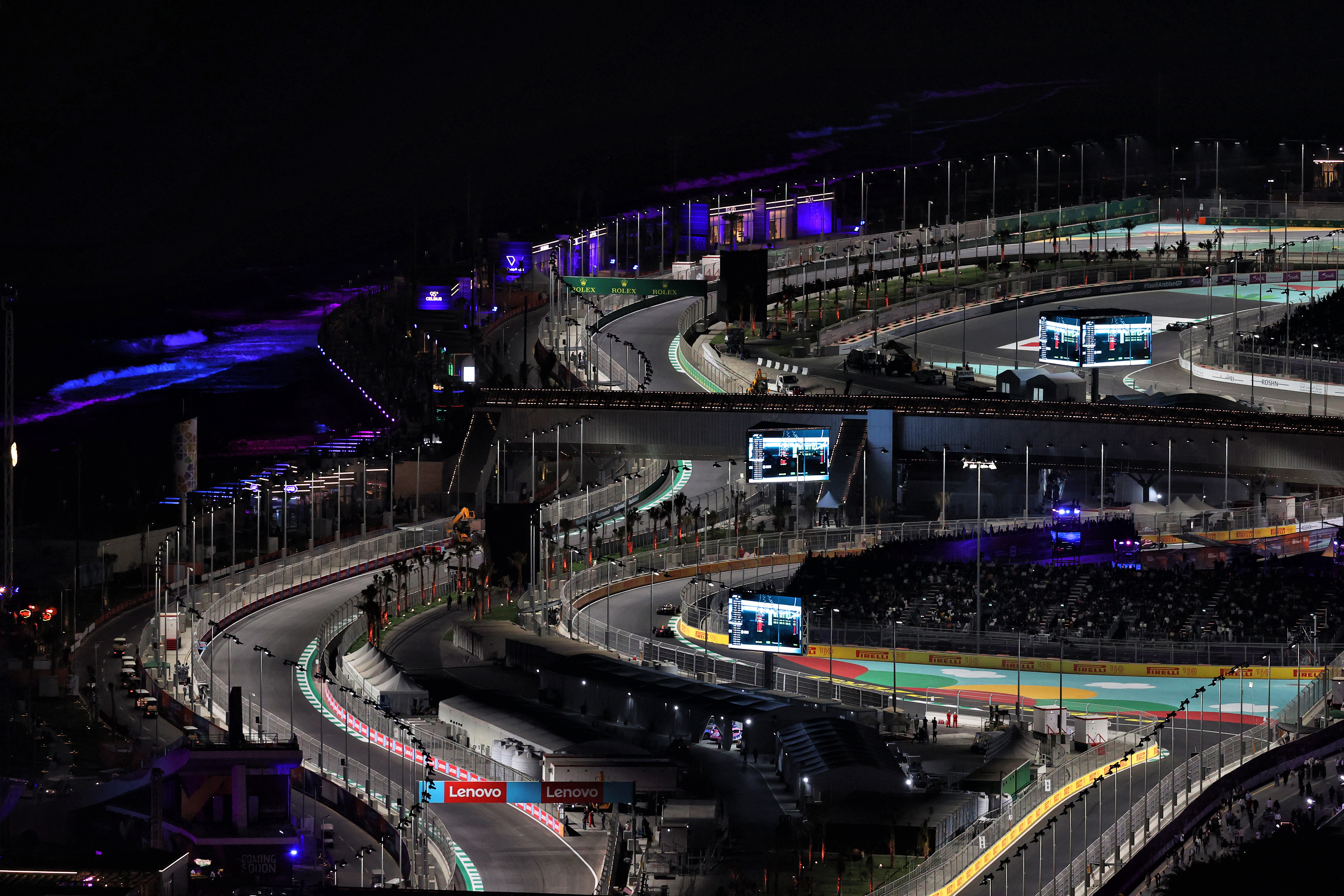 Drivers did not comment afterwards and were not available to the media to discuss the subject until after qualifying, when it was quickly clear that there was a shared public position and little would be divulged.
For example, Mercedes driver and seven-time world champion Lewis Hamilton – speaking after a disappointing qualifying session and not in a talkative mood anyway – simply said: "I'm not here to comment on that. We worked together as a group, we all discussed and made a decision as a sport."
Every driver has supported the final decision and praised the unity of the GPDA, although it is clear that the unanimous agreement did not reflect their exact personal positions, which are being kept private.
Alfa Romeo driver Valtteri Bottas did confirm that the topic of not racing was discussed.
"We were all concerned if it's safe for all of us to be here to race here and we got decent explanations on things," Bottas said.
"Also we went through all the options like what if we don't race and for example that means the team still has to stay here for a couple of days packing stuff and it's not like that we can suddenly create new flights to get home.
"We're already here so the best option was to race here. They increased all the safety facilities and all these defenses, so I think everyone agreed we might as well do the race and hope for the best."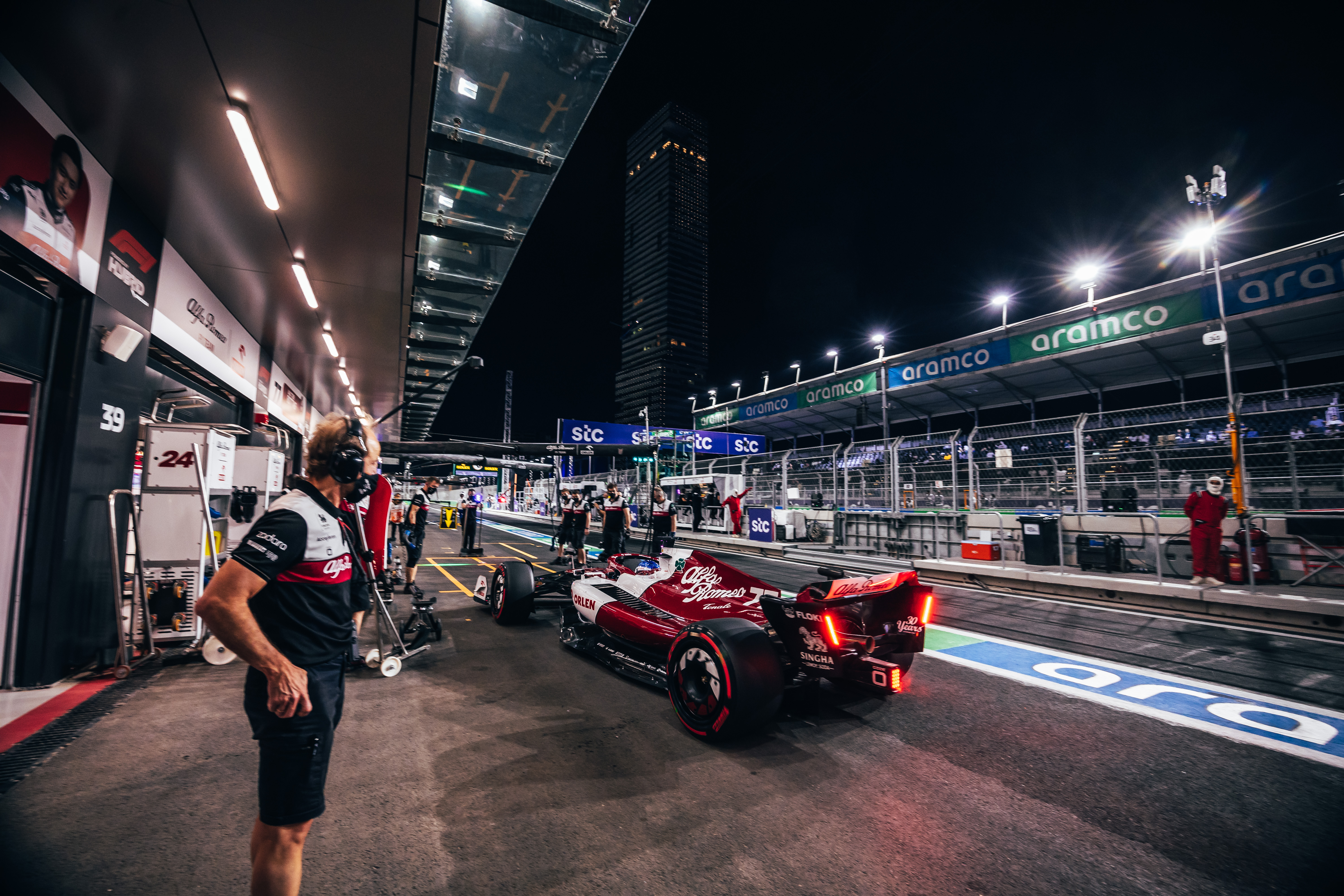 Bottas said "I prefer not to answer that question" when asked if he wanted to race this weekend and continue racing in Saudi Arabia in the future.
One confusing aspect of Friday night's extraordinary events is that the hours-long drivers conversation followed a public declaration from F1 CEO Stefano Domenicali after the initial meeting that the race would go ahead.
GPDA director George Russell said "clarity was needed" and "the conversation was certainly needed".
"It was good, all standing united – firstly between all the drivers and then together with Formula 1," said Russell.
"Ultimately we trust in Stefano, Formula 1 as a whole, and we wouldn't be here if it wasn't right to be here.
"I do think it's the right decision. I don't have all the answers, I'm not an expert in politics or military defence or whatever. So you have to trust in the people around.
"The organisers wouldn't be here if they didn't think it was safe to do so, the royal family wouldn't be here if they didn't think it was safe to do so.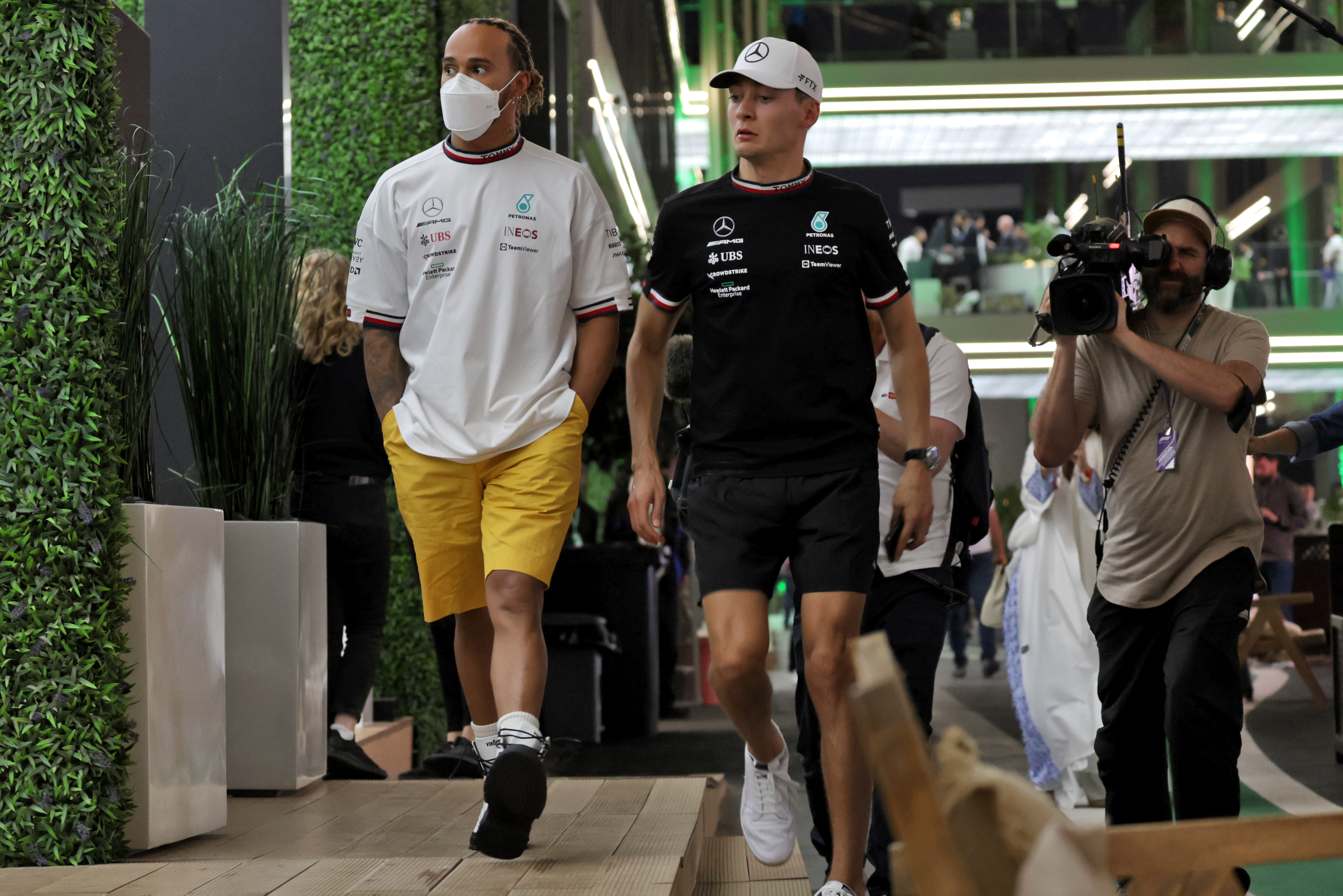 "That gives us confidence, that they are here. I trust in Formula 1 and Stefano and here we are."
Bahrain Grand Prix winner Charles Leclerc said it was a "tricky moment" for F1.
But on the subject of the meeting he said "we don't really want to go into details about what we discussed there".
"It was very useful for all of us to speak about this all together," said Leclerc.
We were concerned about our safety, but also the safety of our mechanics, engineers – everyone here :: Sergio Perez
"And as it is a tricky matter, obviously, it took quite a bit of time.
"Now we are here anyway. And I think we have to listen to the people that are taking care about the security here.
"We have to trust them."
Red Bull driver Sergio Perez, who has claimed his first pole position in F1 in Saudi Arabia, was one driver understood to have been worried about racing on.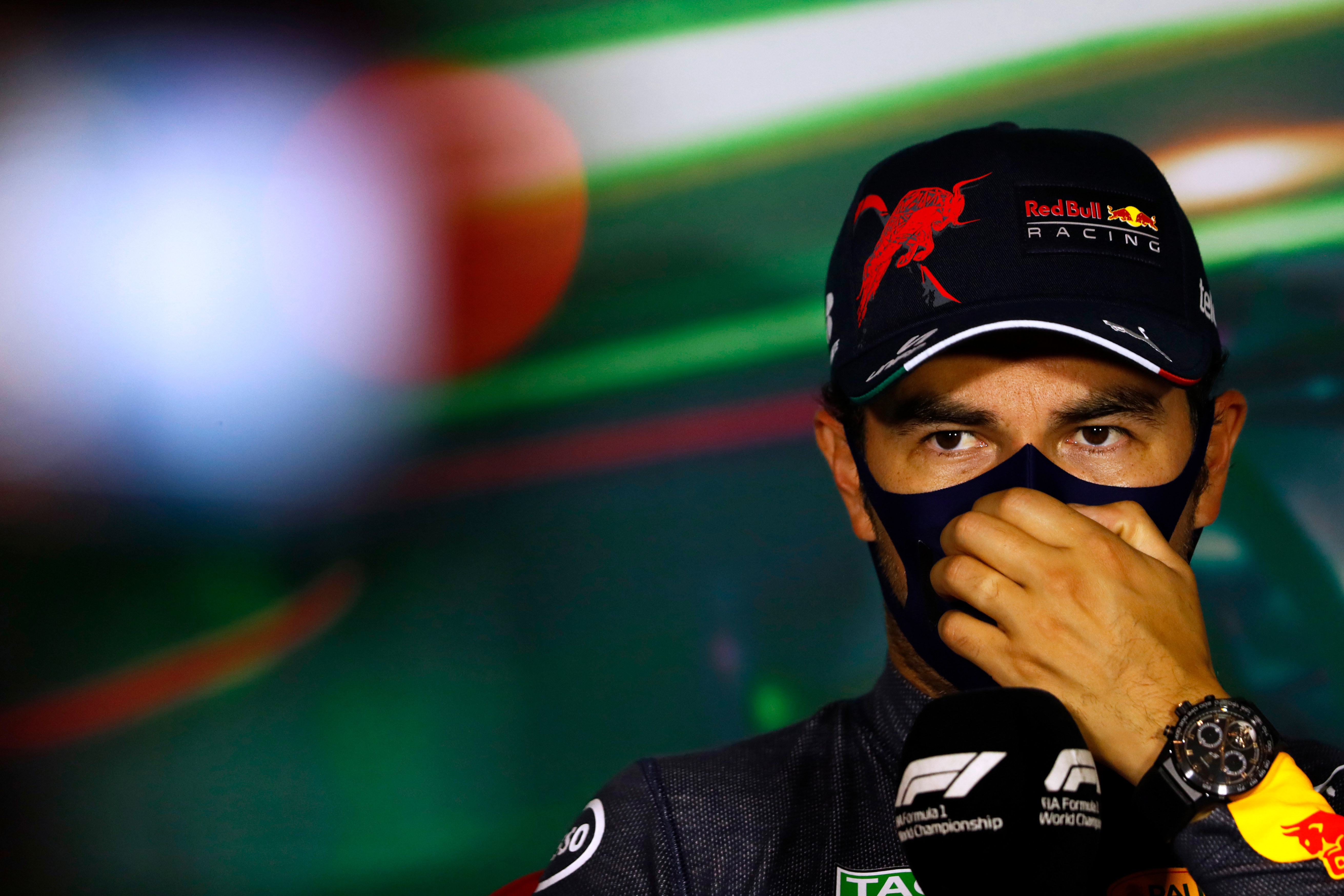 He said: "We were concerned about our safety, but also the safety of our mechanics, engineers, everyone in here.
"But obviously, there is so much we know as drivers so it was just important we got all together.
"At the end of the day, this is our sport and we are all in it together. We felt that the right thing was to go ahead and just race.
"There is not a lot of detail to be said."
Leclerc's Ferrari team-mate Carlos Sainz said the time taken was a reflection of the complexity of the issue and the fact all 20 drivers participated.
But like a few drivers, he hinted that the matter was not settled entirely: "Everything was clear at the end. I think it's time to focus on the race. There will be plenty to discuss in the future."
While the concerns are obvious – Kevin Magnussen said "nobody felt comfortable yesterday and everyone had fears and worries" – there has been an undercurrent of tension as the situation developed.
Overnight there were even suggestions that drivers were pressured into racing.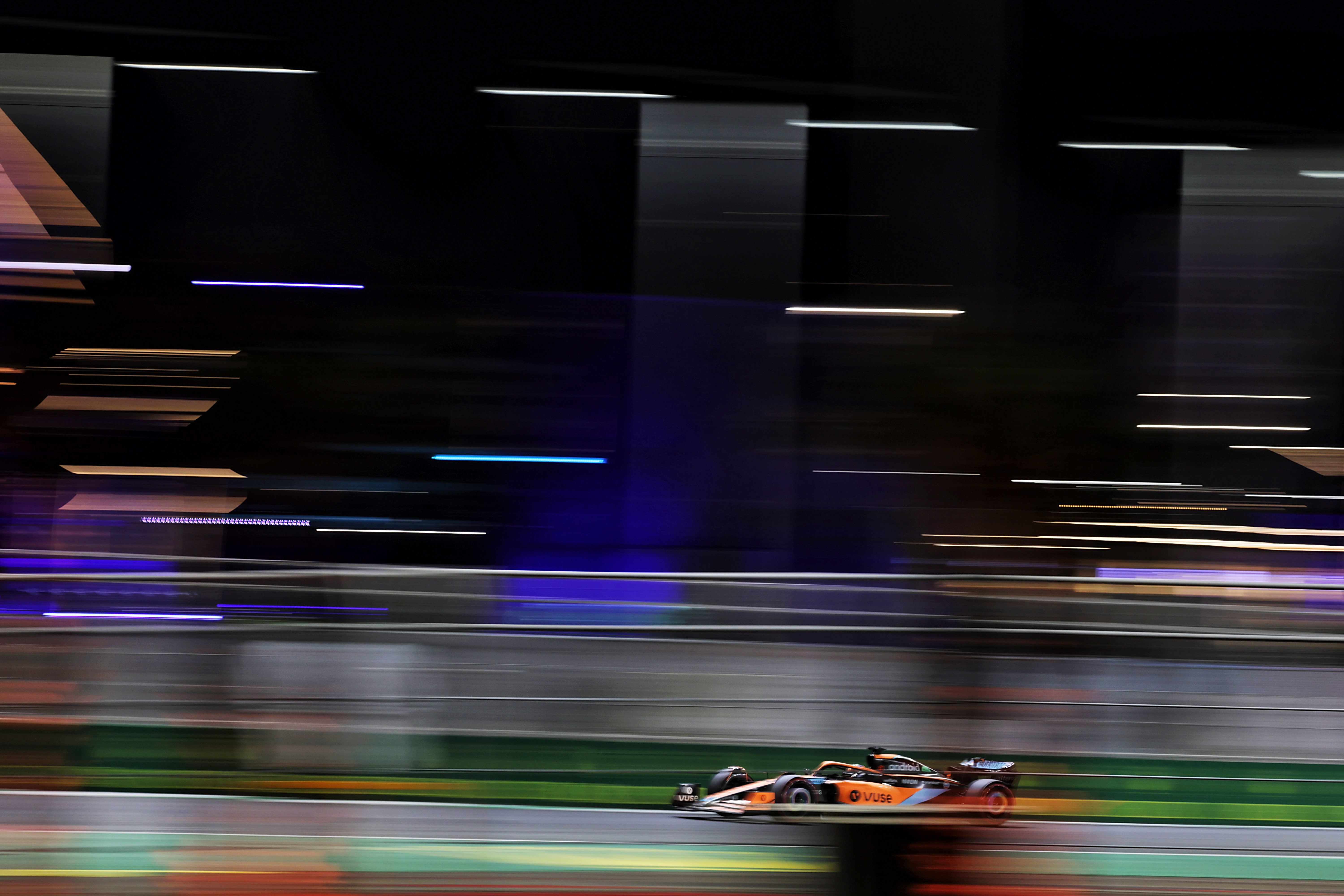 McLaren driver Daniel Ricciardo suggested they were not forced into anything: "We were very much part of a discussion. And it wasn't a one-sided discussion.
"We're very much involved in what the outcome could have been or should have ended up being, which is what we all agreed on."
On Saturday all 20 drivers took part in practice and qualifying.
Domenicali said "boycott is not the right word" to describe what was discussed on Friday night.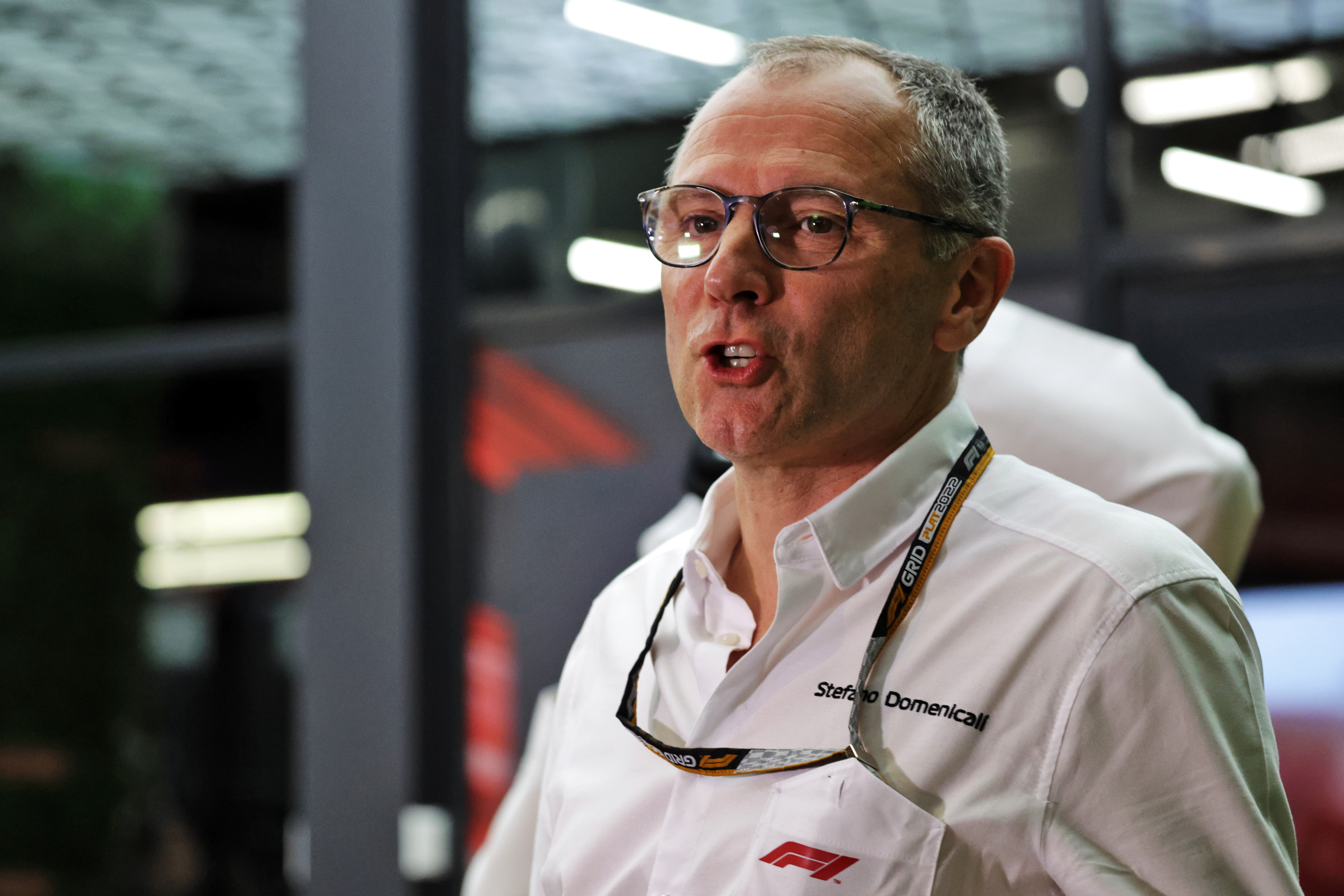 "We are not here to be in two categories, we are one family of Formula 1," he said.
"Drivers are concerned and it is just a matter of discussing and explaining things that have to be explained in a proper way.
"You have seen the GPDA release and our position.
"The good news today I have seen all the drivers focusing on an incredible day of qualifying."