With nearly two days of testing at Barcelona complete, this year's Formula 1 drivers have now had sufficient time to settle into their new machines and form an initial impression.
And with such a radical overhaul of this year's regulations, there's plenty the drivers are having to adapt to.
Following is different and might be better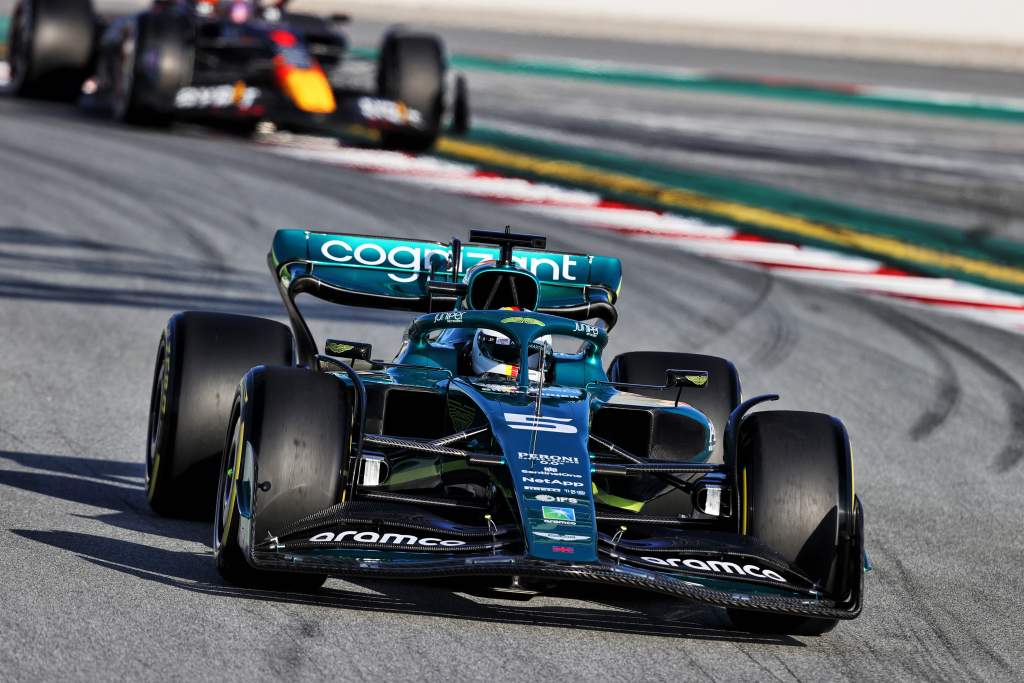 When F1 introduced the new regulations it was done in the hope that the cars would be able to follow each other more closely.
Teams were quick to suggest that their simulations suggested that the measure wasn't going to be as successful as F1 had hoped, but on Thursday reigning world champion Max Verstappen reported that he did find it surprisingly easy to stay in the wake of rival cars.
"Following cars, it's a little bit easier to stay behind initially," the Red Bull man claimed.
"You don't have this weird loss of downforce but you suddenly have a lot of understeer and massive oversteer.
"Of course, I don't expect it [the dirty air effect] to be fully gone and that you can [suddenly] follow on the rear diffuser, because the speeds we are still doing, but it all seems a little bit more under control and the cars are fine."
"I can tell you I already felt some differences, pretty obvious already, and I'm relatively positive about it," said Verstappen's former team-mate Carlos Sainz, echoing the Dutchman's sentiments. "Optimistic that it's going in the right direction."
The cars feel more sluggish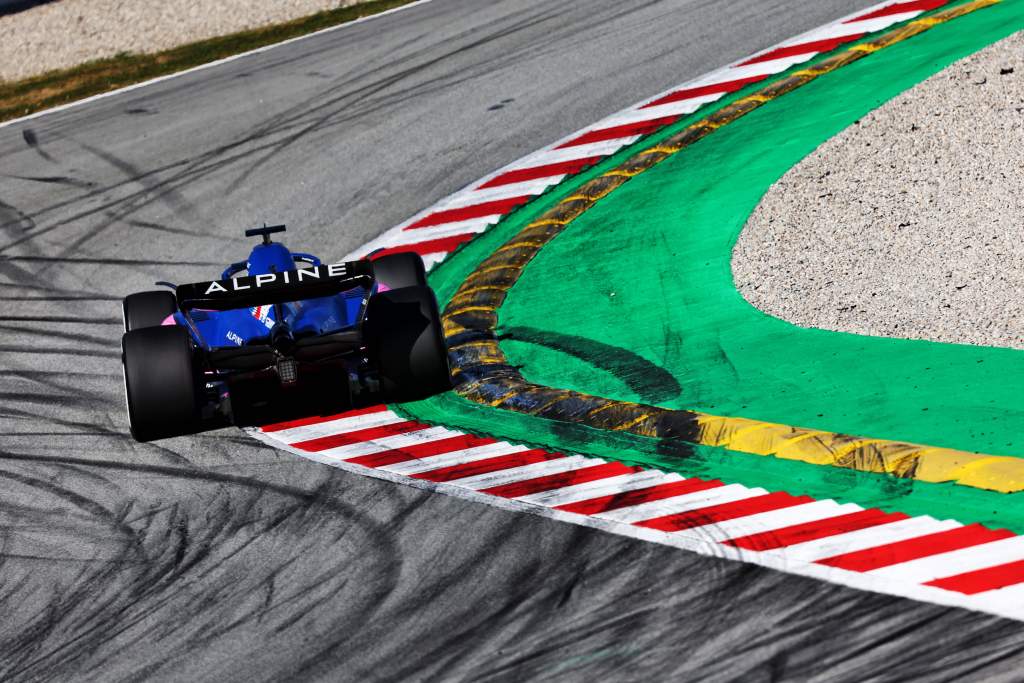 The minimum weight was increased by 43kg to 793kg for this season, and it was immediately noticed by the drivers as they embarked on their testing programmes on Wednesday.
"We are a couple of seconds slower probably than last year but it seems we will gain on some circuits at least," explained Fernando Alonso.
"So that's never a fun thing from a driver point of view. You want to be always faster and faster and lighter cars."
It was a view backed up by Verstappen, who explained that the additional weight is having a considerable impact in slower sections of the track.
"The car is quite enjoyable to drive, it's just a bit different. So we are still in the learning phase," he said.
"It's a shame that the weight is always going up and up, whereas the cars have become a little less agile in the low-speed corners.
"But the balance is quite nice."
Driving styles are being tweaked…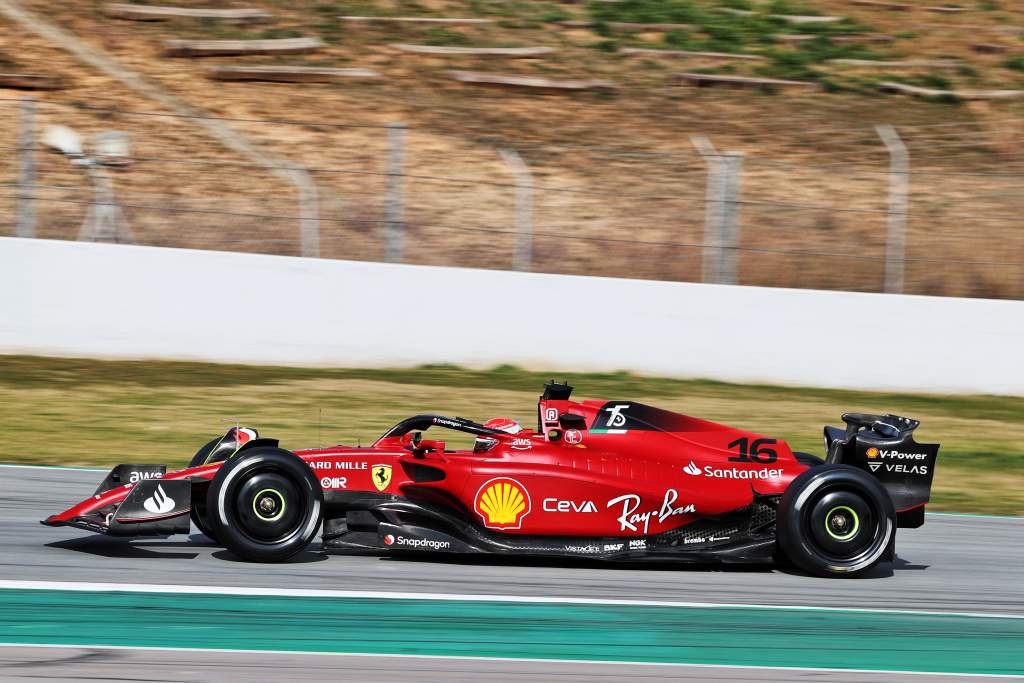 While the weight of the cars is having an impact on its manoeuvrability in slow-speeds corners, it's also forcing the drivers to change the way they approach the braking zones.
And for Charles Leclerc, it's forcing him to make the biggest change to his driving style since he began racing in F1.
"Apart from the [added] weight, I really enjoy it this winter testing," explained Leclerc.
"It's new, the whole car is completely new so you have to really change your driving style and it's very interesting for us drivers just to try different things.
"In the last three years it was more or less the same driving style. OK, you adapt a little bit from one car to the other, but it's not a big difference. But this year it is, so it makes it very very interesting for the drivers.
"The brakings are quite different. The distance in itself is not so different, but the way you are braking is different and yeah, still trying to find the perfect spot in the perfect way of braking."
…  and it'll be more intuitive for some than others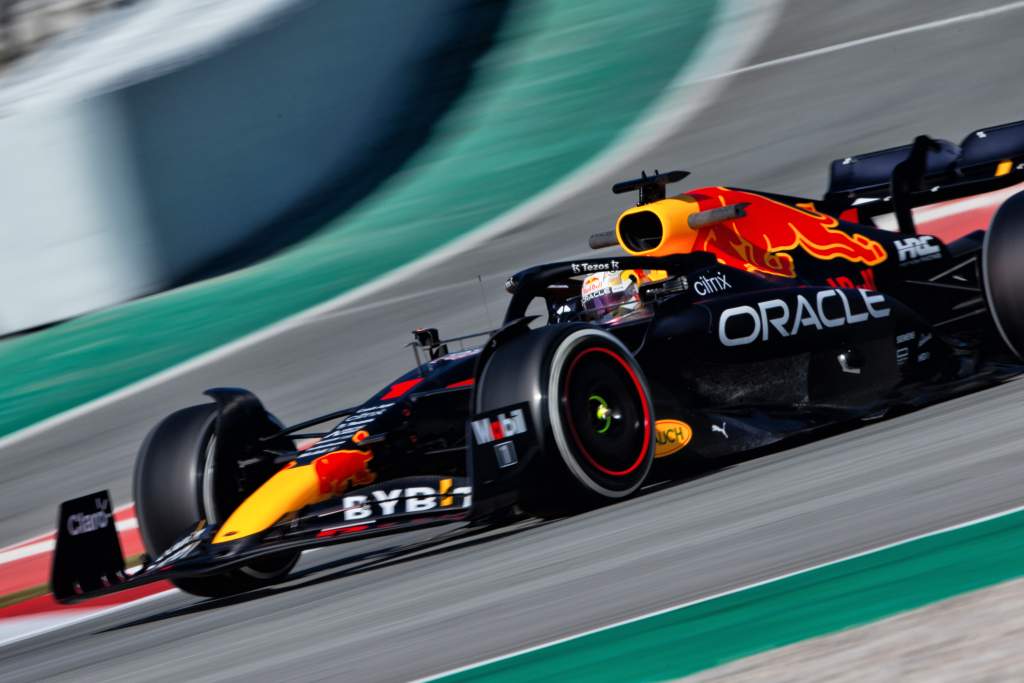 It's already been evident in testing that driving styles are being changed in order to cope with the characteristics of the new cars.
As my colleague Mark Hughes wrote earlier today, Verstappen's driving style has taken a turn for the ultra-smooth synonymous – synonymous – with Jenson Button, while Leclerc has looked unusually aggressive his Ferrari around the Barcelona circuit.
For some the changes required will be entirely natural, while others – like Lando Norris, by his own admission – need to put in some additional thought to make sure their style is changing in order to extract 100% from the car's potential.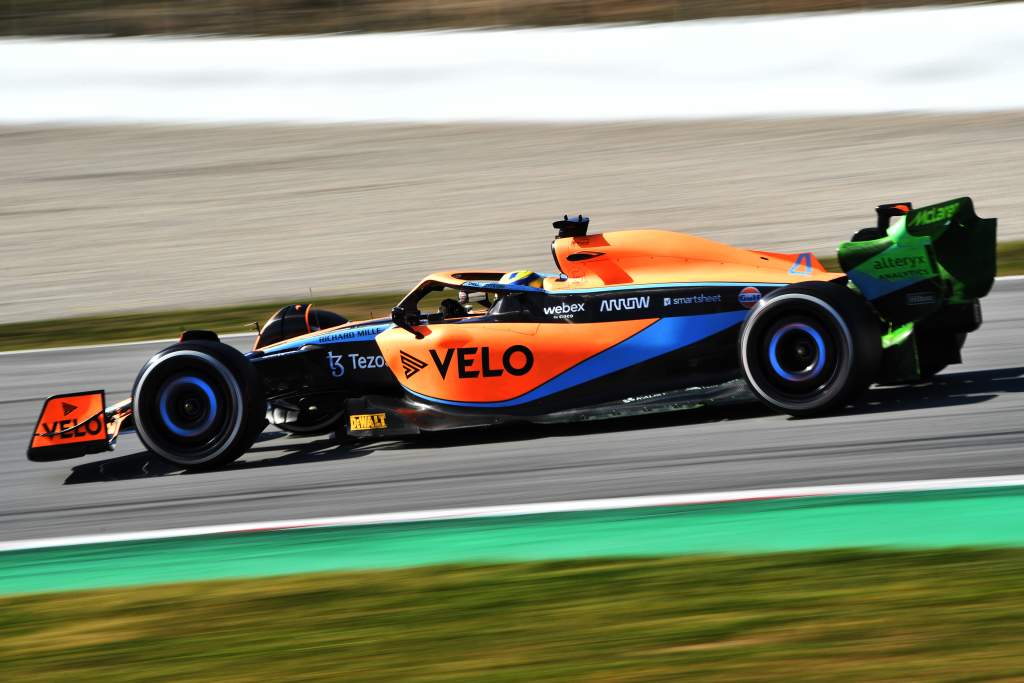 "It's like 50-50, many things you can just do normal, and as a driver you just naturally adapt to many things," said Norris.
"With some certain things you do need to, like, change – maybe not every driver, maybe some drivers just find this really easy and it's that perfect car for them.
"For some, a little bit for more, I kind of have to force myself to try and drive slightly differently, but it's not, like, terrible, it's not like it's really difficult or anything.
"When you drive the same car for like three or four years, of course you get a little bit used to exactly that car and exactly how to brake and turn a wheel and everything.
"As soon as there's some differences, you need to just readapt and programme your brain and your body to get used to those changes, that's all I'm doing."
Tyres are affecting visibility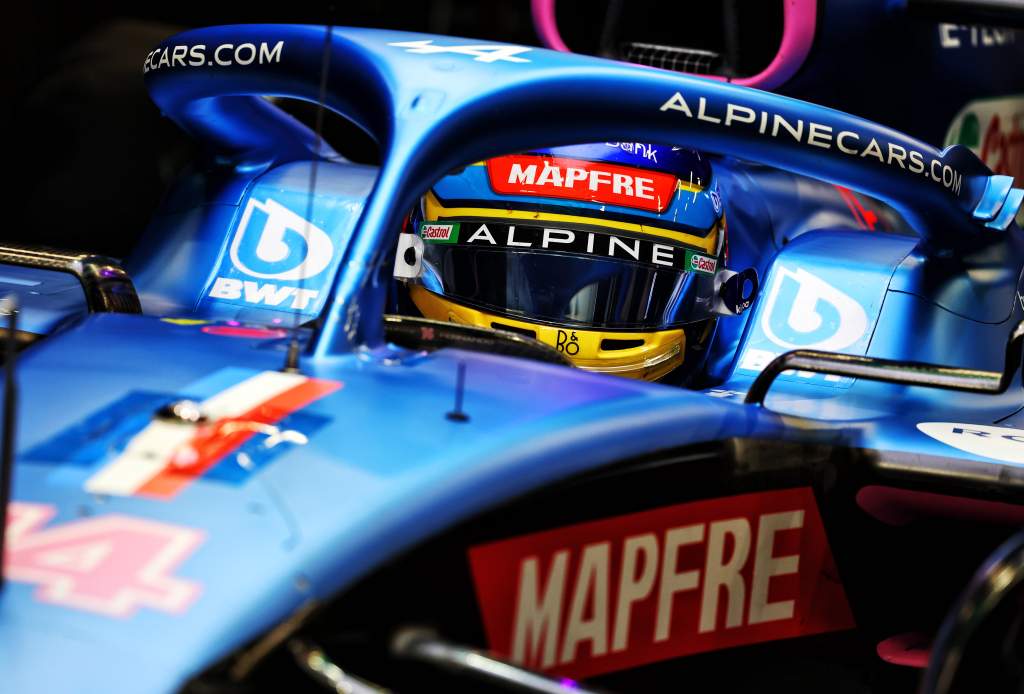 The larger 18-inch tyres that were introduced this year means there's less for the drivers to be able to see beyond the cockpit.
That won't necessarily pose an issue on wide closed circuits such as Barcelona or Silverstone, but Fernando Alonso believes it could when F1 visits places like Baku or Monaco.
"This visibility in some of the street circuits is maybe a challenge because we don't have the same vision from the cockpit and the front tyres are bigger and you have that thing on top of them," Alonso said.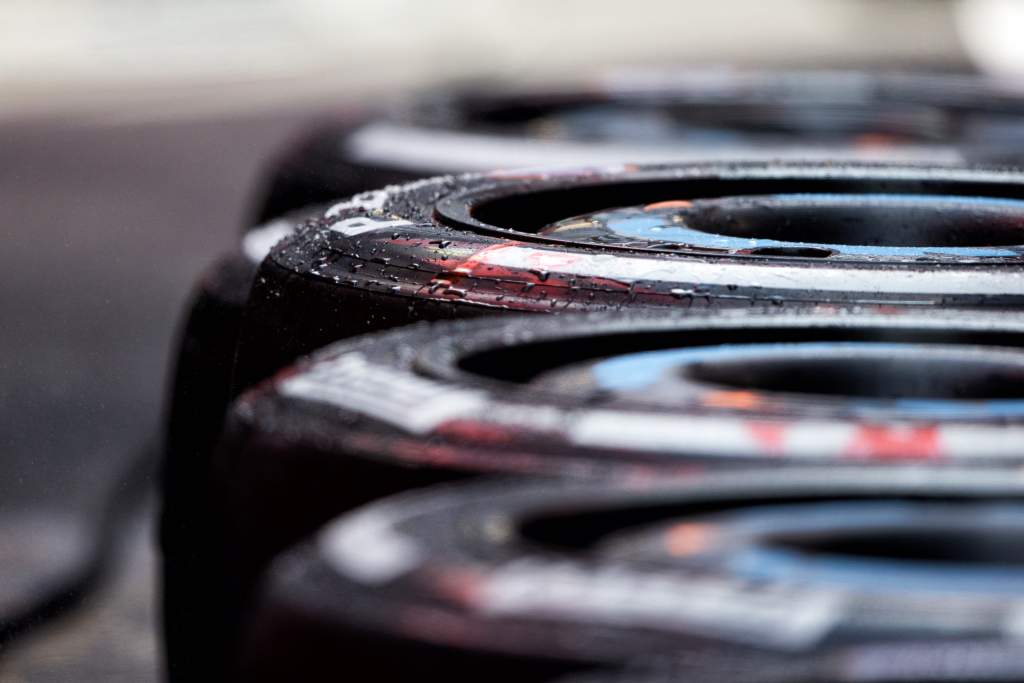 And combined with the different rake levels being used by teams this year, it's making some feel ever smaller inside the cockpit.
"I mean one of the main things is obviously like the tyres are different ones to what we had last year. They're a little bit worse with the bumps and the kerbing and things," said Norris.
"But I guess that was expected, because we ran those tyres at the end of last season in Abu Dhabi.
"With the rest, generally people are running a lot less rake – so, like, you sit down a little bit more, so for the vision it's quite different.
"And even when you're sitting inside the car, our sidepods are much further forward, there's less visibility, you can see less things, so I feel a bit more small inside the car."