Max Verstappen's Red Bull Formula 1 car carried a piece of AlphaTauri debris wedged in its floor for most of the British Grand Prix, costing the car around 20% of its rear downforce.
Verstappen struck part of a broken AlphaTauri front wing that had been shed when the two cars from Red Bull's sister team collided on lap 11 of the 52-lap race.
He had only just taken the lead and immediately started struggling, losing positions to the two Ferraris and pitting because he thought he had a puncture.
Instead, it has been revealed that the debris pierced Verstappen's floor and was stuck there the entire rest of the race, causing a major balance shift and massively hurting his performance.
It was so bad that Verstappen thought he would need to retire the car but once assured by the team it was structurally safe, he fought on to finish seventh.
Team boss Christian Horner said the loss of downforce was "close to 20%".
"We could see there was a massive loss of downforce and then you're looking at trying to identify what's causing it," said Horner.
"And of course because it was underneath, there was nothing obvious. It wasn't like half the floor was hanging off.
"It was difficult to actually understand it initially which was why Max reported a puncture but it was actually a major 'update' that had gone on."
Red Bull reckons the unnecessary pitstop didn't impact Verstappen's result because he would likely have just slipped down to that position anyway given he could not match the pace of the top six cars.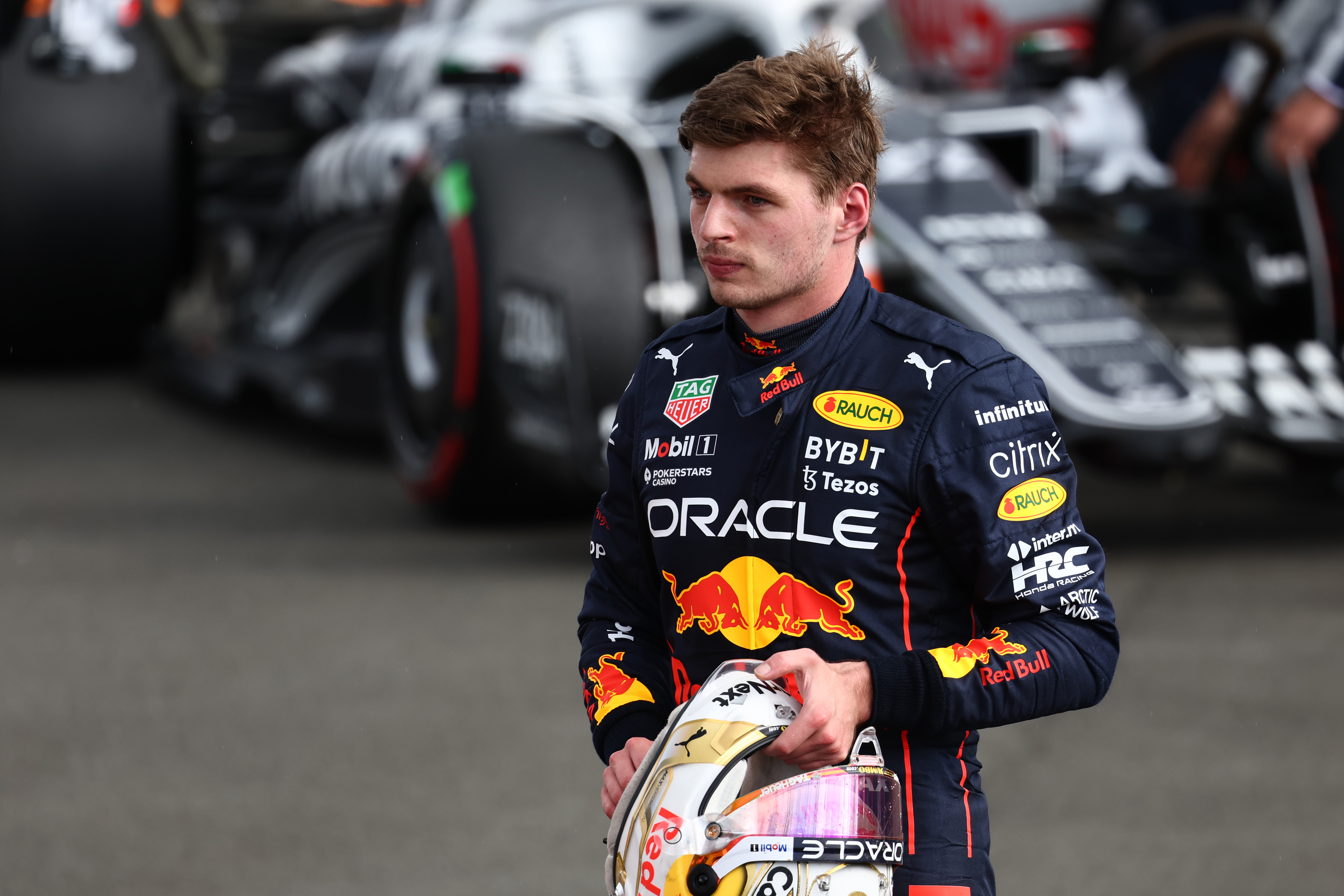 Finishing seventh at least limited the damage in the championship as he only lost six points to Ferrari's Charles Leclerc, who is still perceived to be his main title rival despite still being only third in the championship behind Verstappen's team-mate Sergio Perez.
"On a day where we had two cars that were not in good shape at different points in the race, actually Sergio has extended his lead over Charles, consolidating second place, and Max has only conceded six points to Charles," said Horner.
"And I think in the constructors' only 13 points has been conceded. It could have been a lot worse than that."
Verstappen said: "Of course, I hope for more.
"It's just really unlucky, to be honest, what happened today.
"I never give up, I just try to do the best I could and still of course try to score points."
Verstappen was frustrated over Red Bull radio, complaining about the team's decision to put him on hard tyres when he was lacking grip but also questioning the wing changes that altered the balance.
Beyond the usual heat-of-the-moment radio annoyance, though, the often blunt exchanges between Verstappen and race engineer Gianpiero Lambiase were a good example of the benefits of their forthright relationship.
Verstappen was able to vent his annoyance while Lambiase got firm when he needed to and gave Verstappen the confidence that it was OK to continue.
"It's not always easy," said Verstappen. "I'm of course full of adrenaline when driving, and he has to stay calm, and he gets a lot of information at the same time while I'm talking as well.
"Over time, and within the years we've done so far, you really grow towards each other and you complement each other."