AlphaTauri was the sleeper hit of Formula 1 pre-season testing, only setting the sixth-fastest time of the 10 teams but receiving admiring glances from rivals for a tidy car and a relatively untroubled start to 2022 despite the challenge of the new regulations.
Pierre Gasly's crash at Turn 5 on the final morning of testing meant AlphaTauri wasn't running on the final afternoon when the outright fastest times of the test were set, but it appears to have a car that's working relatively well.
Its place in the competitive pecking order won't start to become clear until this week's Bahrain test. And while there's nothing to suggest it will be fighting for victories, if it can even hold its position in the competitive order, having had the fifth-fastest car on average performance last year – and very close to both Ferrari and McLaren – it would represent a success for what remains one of F1's smaller teams.
That would set it up well for the target team principal Franz Tost has set for the team of finishing fifth or better in the constructors' championship. Not that technical director Jody Egginton is allowing himself or the team to get over-confident.
"Personally, being pessimistic has served me well, especially since picking up this job three years ago," Egginton tells The Race.
"We're following our path, we've got our processes, we're doing our thing and we get some things right, we get some things wrong. There's a momentum in the team. We're doing good things, we've got a good driver line-up, we've got quite a stable technical group and a stable team.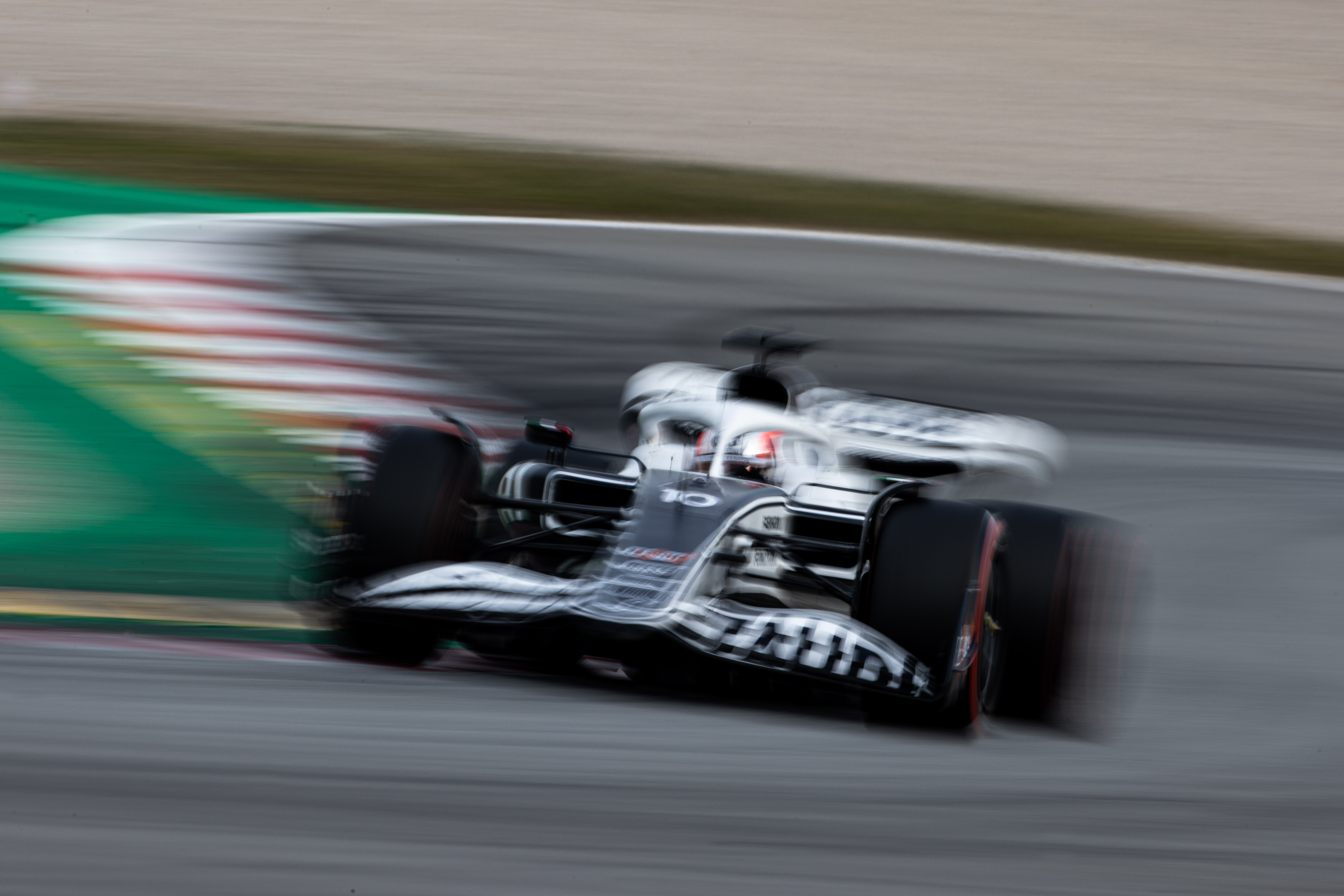 "If people consider us to be doing good things, that's fantastic. But we're just focused on ourselves. It's an approach that served me well. The moment you think you're [doing well] it's probably the moment it bites you.
"So we're just getting on with our thing. I'm concerned about more things that I'm happy about, that's probably normal in this job."
This is the right attitude for a technical director to take, although AlphaTauri has made compelling progress since Egginton took over the technical reins when James Key left in 2018 ahead of joining McLaren.
This has allowed for a greater push to what's referred to as "synergy", which is effectively maximising the Red Bull parts used by AlphaTauri. However, that doesn't mean it takes every possible part from Red Bull, or indeed that the car is anywhere near the same.
While AlphaTauri is using the Red Bull rear end, with the gearbox, hydraulics and rear inboard and outboard suspension (save for the aero cladding for the members, which teams must now design themselves), it has diverged in other areas.
For example, it has a more conventional pushrod front suspension rather than following Red Bull's pullrod configuration. As in previous years, the car is AlphaTauri's own aerodynamic design – although the shared power unit and the rest of the rear end inevitably forces some similarities with Red Bull.
The decision to go with the pushrod rear suspension was out of its hands. But Egginton is satisfied the decision was made early enough for it to be properly integrated into the design of the AT03, with the performance objectives of the suspension also achieved. What's more, it fits in well with AlphaTauri's own desire for a well-packaged car that created plenty of room for aerodynamic development.
"It is a packaging decision [by Red Bull to opt for the rear pushrod configuration], but independent of the fact that we were receiving the rear end from them we had our own targets," says Egginton.
"And as they were defining what they were doing, we were tracking quite heavily whether that allowed us to hit our targets. And overall, for the main packaging priorities and the stiffnesses we wanted, there was nothing in there which was far away from what we wanted, which is packaging-driven to a large extent.
"And synergy, taking the rear end off Red bull, has allowed us to put more resources into that. So although you're receiving a big chunk of the car that you don't control, the resources that frees up you can push into trying to optimise the packaging around it.
"One of our key objectives with these new regulations was making sure that underneath the skin the car was such that we could do heavy aero development without having to do painful cooling updates and other things, assuming we got our basic numbers right.
"We wanted maximum freedom to be able to develop the aero without expensive side projects in order to make the aero development work. And we've achieved that. That's been one of the big philosophies over the last year, to be able to get quick development to the car and not be constrained by something that you didn't do a perfect job with the first time.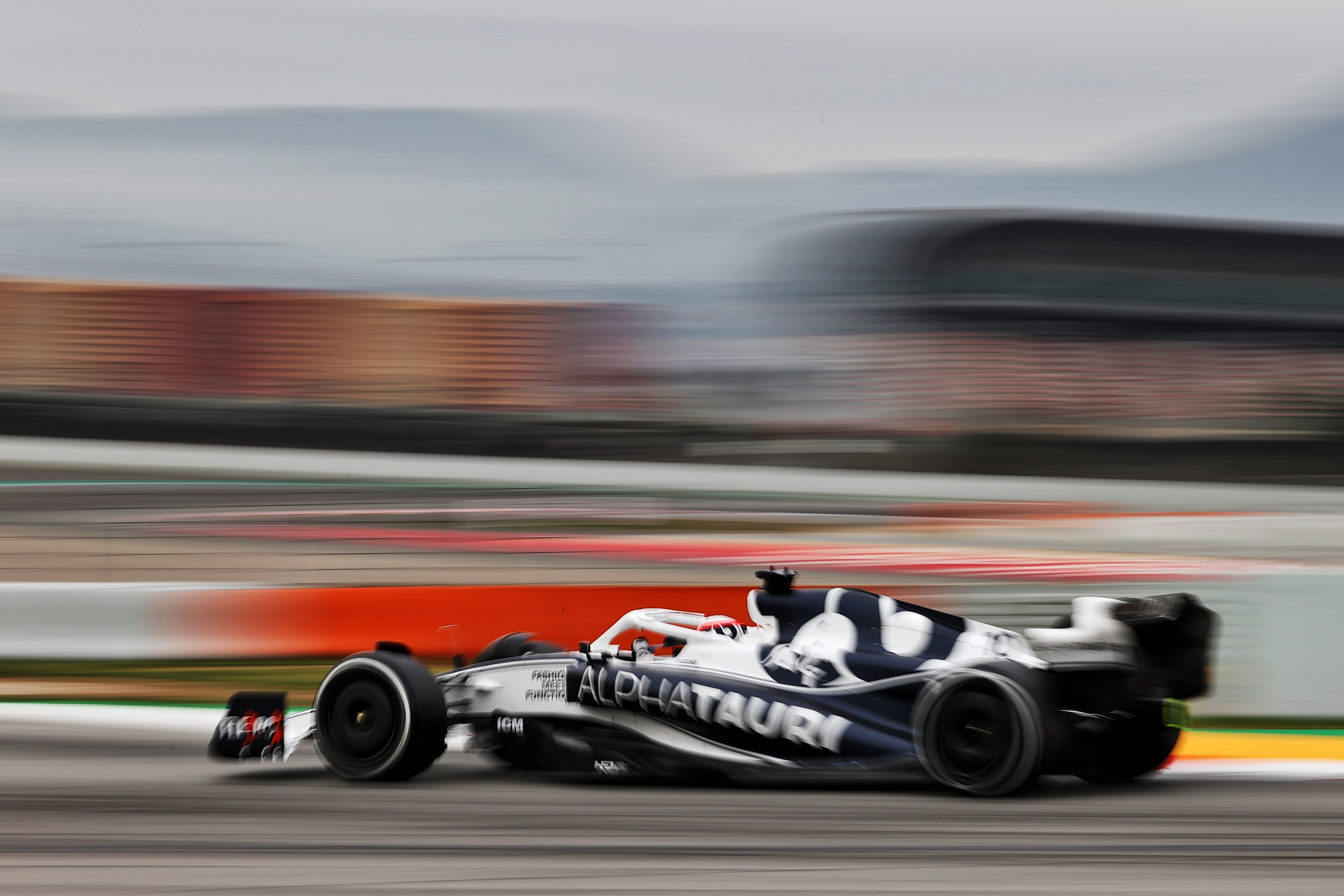 "We haven't had in the last couple of years that comes to mind an aero update that was painfully hard to achieve because a big bit of real estate was in the way. That means you can iterate quickly without all the pain and expense."
That, combined with the configuration of the 2022-specification Honda power unit, adds up to a compact AlphaTauri design, particularly around the sidepods.
On track in Barcelona, the car looked consistent and didn't seem overly troubled by the porpoising problems that made life more difficult for some of its rivals. Although like all teams, it is likely to make some tweaks to minimise that effect.
The test-one spec car, which will be augmented by what Egginton describes as some "bits and bobs" both for the second test in Bahrain and the season-opening race there with the first big upgrade package planned for race four at Imola, was also the product of some aggressive design and manufacturing targets for a team continuing to push itself.
"We've been aggressive with this car," says Egginton. "You build up the confidence, the belief in your processes and we do push ourselves quite hard.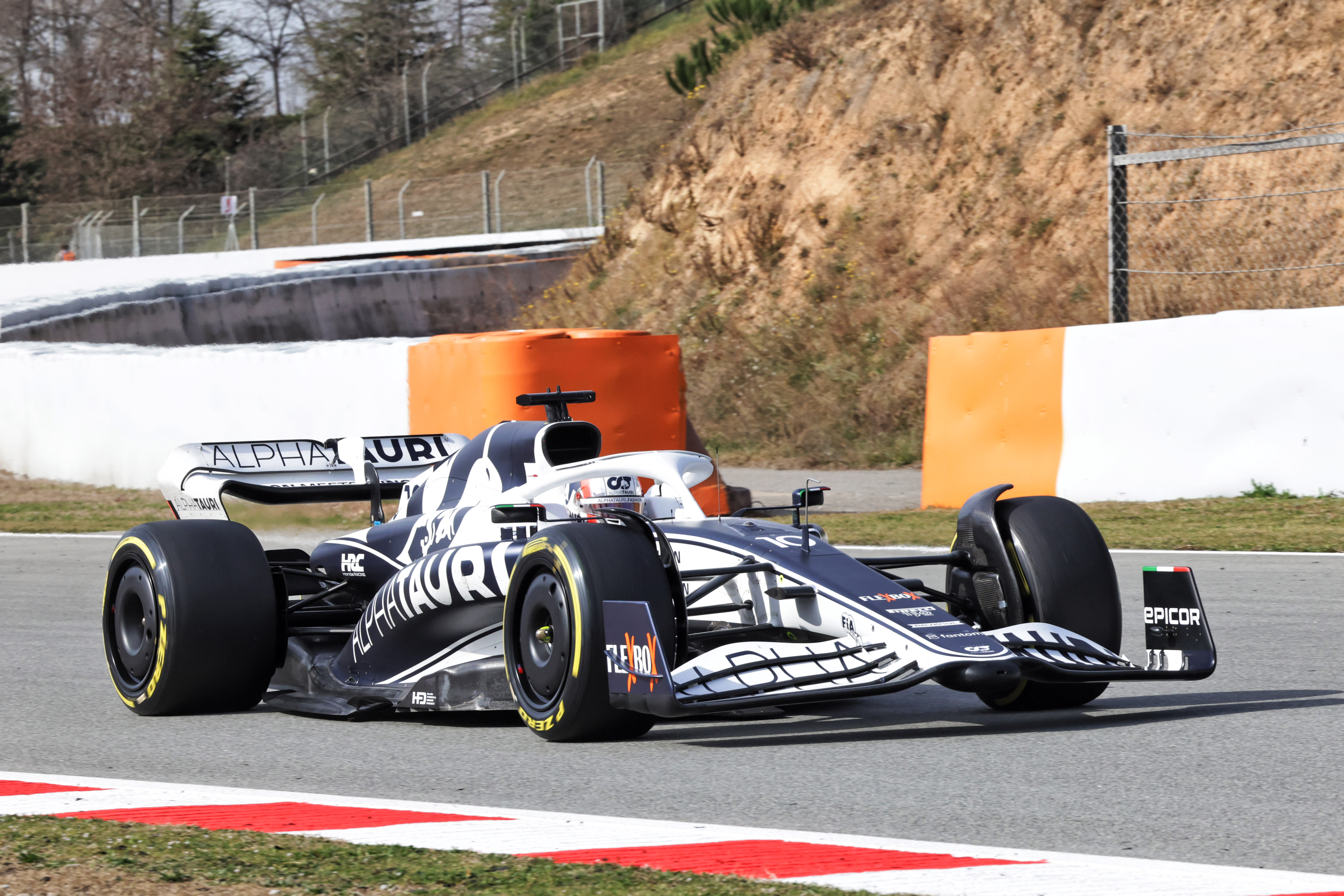 "There's some things on your car which you could probably track back to what we've been doing the last two or three years, but the big focus is underneath that bodywork. The thing I push [for] is to give the guys as much of a blank canvas as possible to develop without challenges that you don't want.
"So from our side, hopefully, we've got enough scope to be able to make big changes, if you want to do something else on the sidepod we can do it.
"The car we've got here is going develop quite quickly. We've been aggressive on release dates, we challenged ourselves this year more than ever. We hit all of our milestones, but it was a big challenge. There were a lot of meetings to make sure we were still on target. But we've done it."
Encouragingly, the car appeared to correlate relatively well with simulation tools in the first test and AlphaTauri has a good platform to build from. It's just unfortunate that Gasly's lock-up at Turn 5, which resulted in sustaining damage that the team had the parts, but not the time, to repair, meant the first test ended badly.
But given last year's car not only started strongly but finished well, with some of its strongest performances late in the season – notably in Mexico – AlphaTauri is clearly a team that is able to keep pace in terms of development.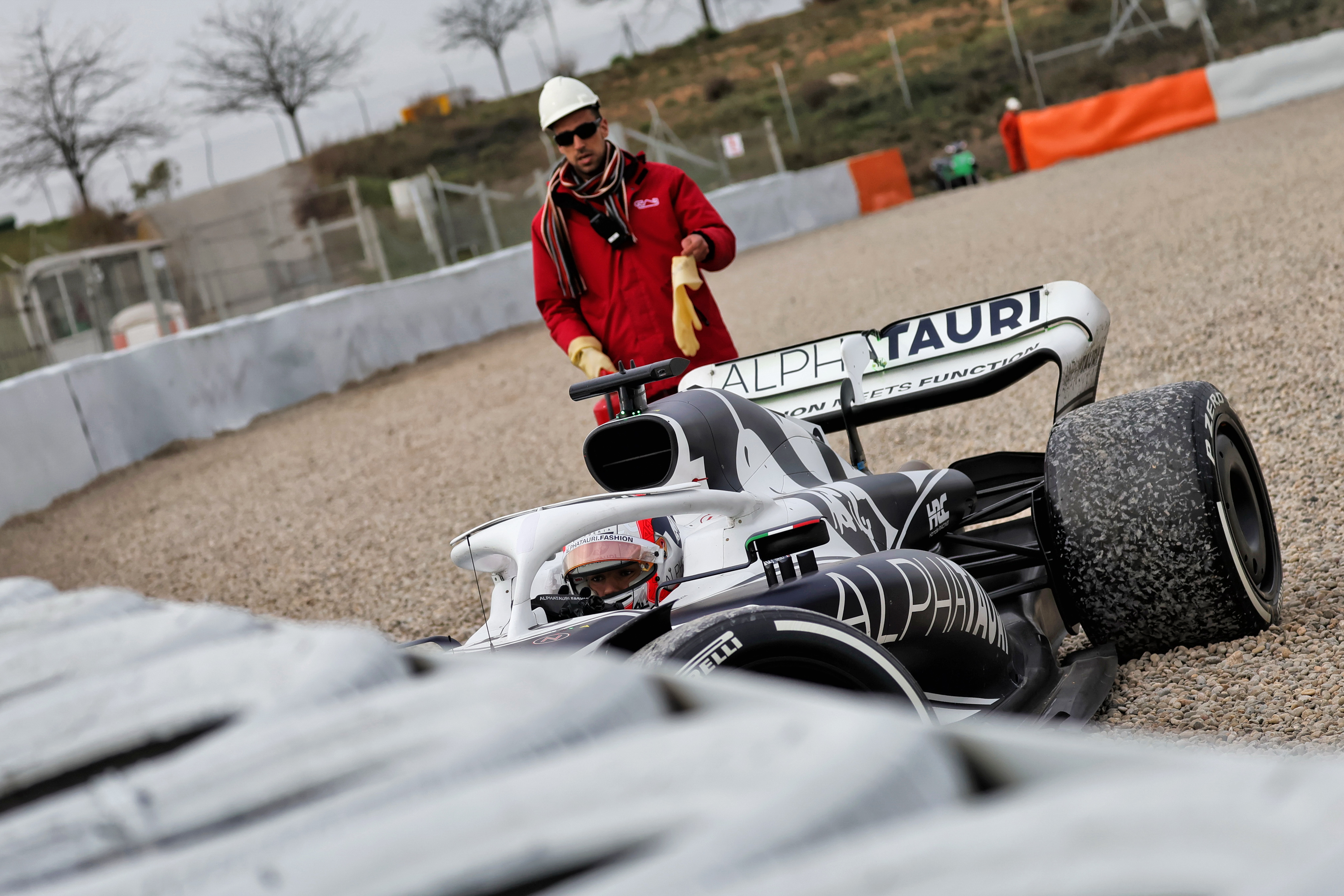 That will be helped by the fact it's now sharing Red Bull's Bedford windtunnel, a step up from the 50%-scale facility in Bicester that it used previously – and where its UK design office is based. That transition was completed last year, meaning AlphaTauri is the last F1 team to switch to the maximum allowed 60% scale.
And while it's easy to dismiss the Faenza-based team as hanging off the coattails of Red Bull, it has created an identity in its own right.
Bearing in mind this team was the ultimate minnow in its Minardi guise prior to being bought by Red Bull ahead of the 2006 season, and it only really started gearing up as a constructor for 2009 after rules changes prevented it from running a customer car from its parent operation, that represents impressive evolution over the past decade.
Whether it can really aspire to stay ahead of the works operations – one of which at least it has to beat to make the top five, not to mention needing to stay ahead of Aston Martin – remains to be seen.
But AlphaTauri has made demonstrable progress in recent years and it seems it could continue to overachieve in 2022. And if the car is quick enough, now it needs to be more consistent and ensure both drivers bring home the points now Yuki Tsunoda is in his second season, for its championship position to reflect that.