Formula 1 testing is over and the 2022 season is almost upon us, but some of us are too impatient to wait until the Bahrain Grand Prix to know for certain who is fastest.
The final leaderboard from pre-season is a little misleading so we have gone way beyond that by scrutinising the headline laptimes, analysing long runs, watching trackside, hearing from the teams themselves and assessing other factors like reliability and mileage.
Our F1 journalists Edd Straw, Mark Hughes and Scott Mitchell factored in all the above to put together their own rankings then pooled their ideas together.
Some positions were 'easy' to fill. There was unanimity on the top four places. But separating that amorphous blob that looks to be the midfield was an unenviable task.
"We didn't want to put anybody fifth," our journalists complained. Their eventual choice might surprise you.
This is by no means a definitive prediction for the season opener, let alone the 2022 season as a whole. But until qualifying begins on Saturday, it's the best estimate we can produce. So here it is…
10 WILLIAMS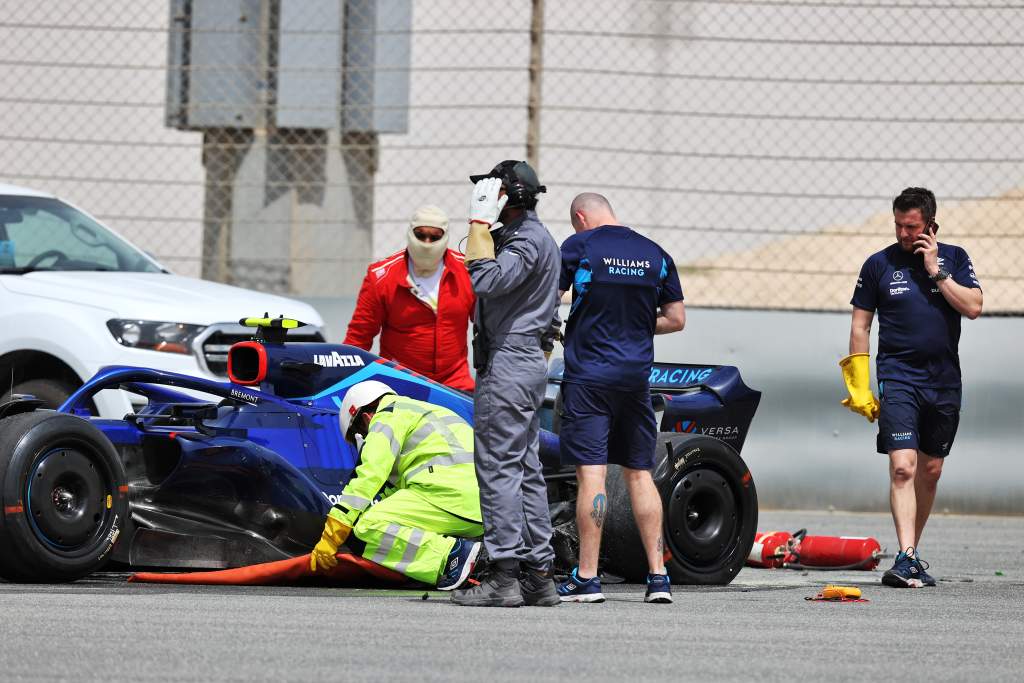 Someone has to fill this spot and unfortunately the way Williams's test flipped in the final days condemned it to 10th.
An unspecified procedural problem led to the rear brakes overheating and catching fire on Friday with Nicholas Latifi driving. Our best guess is human error led to the brakes being too hot when the car left the garage.
It wiped out one of Latifi's three days of running and one-sixth of the team's test, costing it a valuable day of set-up work and further tyre evaluations.
The car looks OK on-track, and we expect it to be fighting in the lower half of the midfield group. It has otherwise had plenty of mileage and no real setbacks.
Before Friday morning (and with the benefit of proper qualifying simulations) it might well have done enough to command a place or two higher in this list.
But with one dramatic issue, Williams has gone from looking in good shape to admitting it is on the back foot.
9 ALFA ROMEO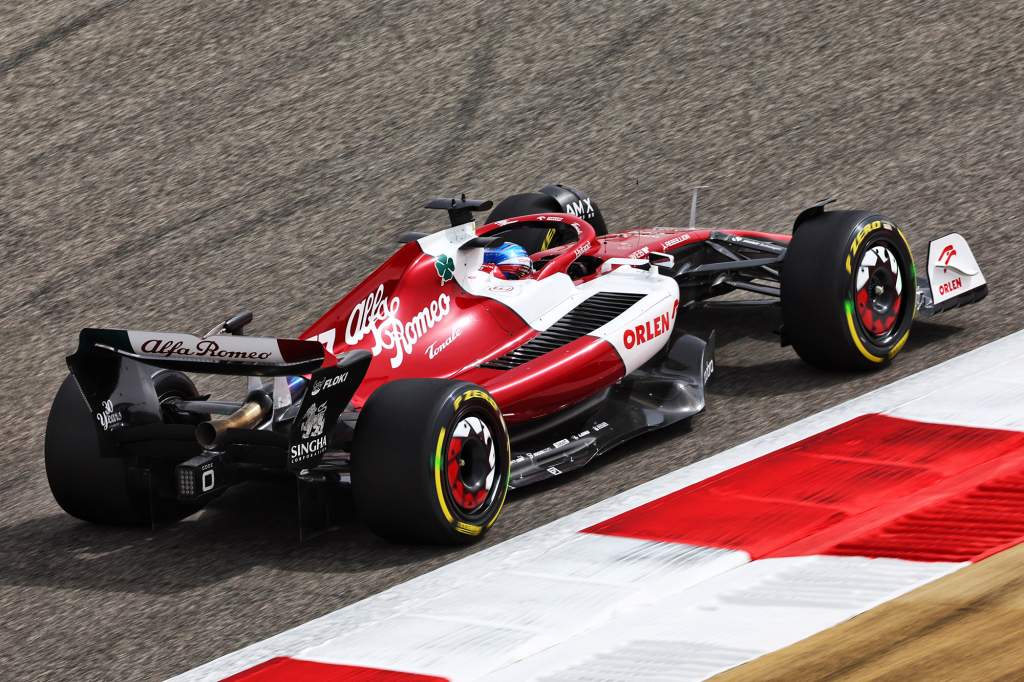 Sauber-run Alfa Romeo entered the second test on the back foot, but made good progress in Bahrain.
Valtteri Bottas set the sixth-fastest time of the test, which was made all the more eye-catching by the fact he did it using the C3 Pirellis.
However, this is a team with a history of doing late runs on very low fuel in testing, which one team reckoned would equate to it being "a long way back" from where it ended up, so it is treated with caution.
But far more importantly, after struggling at Barcelona with reliability problems, some caused by the aggressive porpoising problems that afflicted the C43 and others unrelated mechanical maladies, Alfa Romeo racked up a healthy 343 laps in Bahrain.
And floor tweaks allowed it to find a compromise ride height where the car is under control and reasonably quick.
"So far it's an acceptable compromise [on ride height]," said Jan Monchaux, Alfa Romeo technical director.
"Now it's about going beyond and really finding the limit, but right now we can run.
"The car is not jumping like a kangaroo. It's for the moment under control."
But the big concern for star new signing Bottas is reliability. Alfa Romeo was far from trouble-free in Bahrain, albeit with different problems cropping up.
"The biggest concern is getting the race distance done, because we've had multiple different issues," said Bottas.
"We've always been able to fix them and we hope there are no issues coming up.
"In terms of performance, my feeling now is that the team has made a clear step forward. We're not far off from where we should be."
And Monchaux admits the combination of the risks taken to get close to the minimum weight limit and the loss of running during testing does mean reliability cannot be guaranteed.
8 ALPINE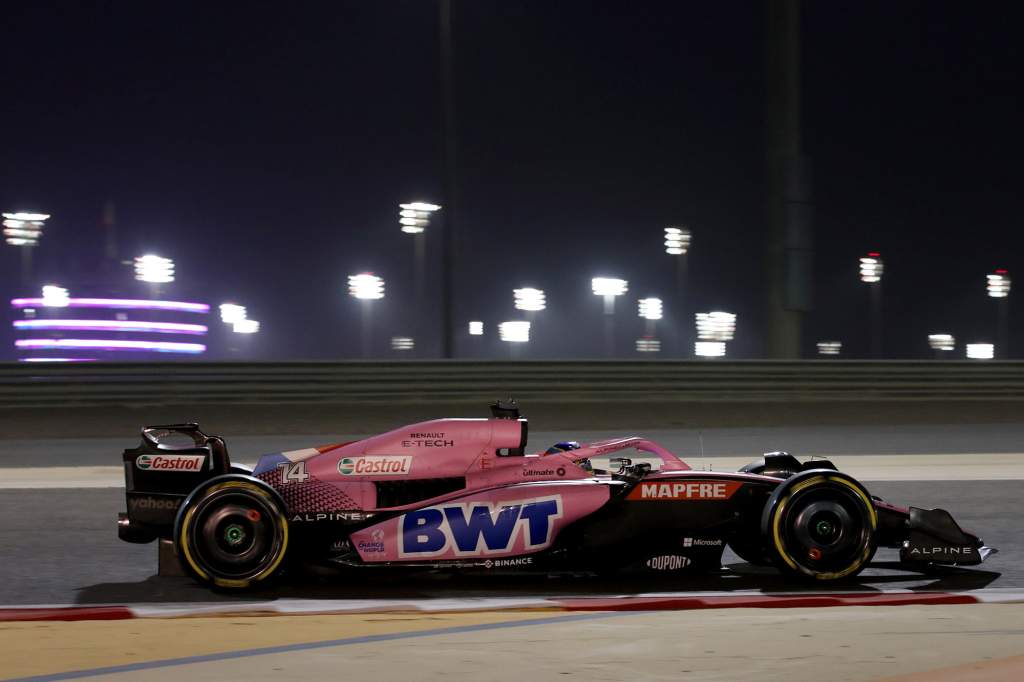 Over the course of last week, Alpine looked at various stages like it could be anywhere between the front of the midfield pack and the back half of it.
It was tied with AlphaTauri and Aston Martin when our journalists' picks were initially combined. Which tallies with Alpine sporting director Alan Permane's assessment: "It looks like there's us and the Aston Martin and AlphaTauri and even the Alfa Romeo all in the ballpark."
We think Alpine is ahead of the Alfa Romeo. Splitting it from Aston Martin and AlphaTauri is an awful lot harder.
It was marginally better on high fuel, but didn't impress quite as much when lap times are (in a basic way) 'corrected' to account for tyre compounds and time of day.
Putting Alpine this side of the divide could easily be the wrong conclusion if the fuel loads shake out in its favour.
As for Alpine's own test, it had its various problems at times but it enjoyed a much better final couple of days of the test when the car ran "pretty much flawlessly" according to Permane.
Alpine has suffered from porpoising but the team insists by the final day it got a handle on that problem and knew what would trigger it, and which changes were required to soothe it.
There were also indications that set-up improvements had given the car a better balance by the end of the day although Alonso's eye-catching late run depended on lower fuel and the second-softest compound.
But it is incredibly congested in this group and trying to work out if Alpine could be out in Q1 one week or through to Q3 is frankly an impossible task.
"I still don't really know the pecking order but I know we're in the ballpark," says Permane. "We're not miles off the back like we looked like we were in Barcelona. We're there or thereabouts."
7 ALPHATAURI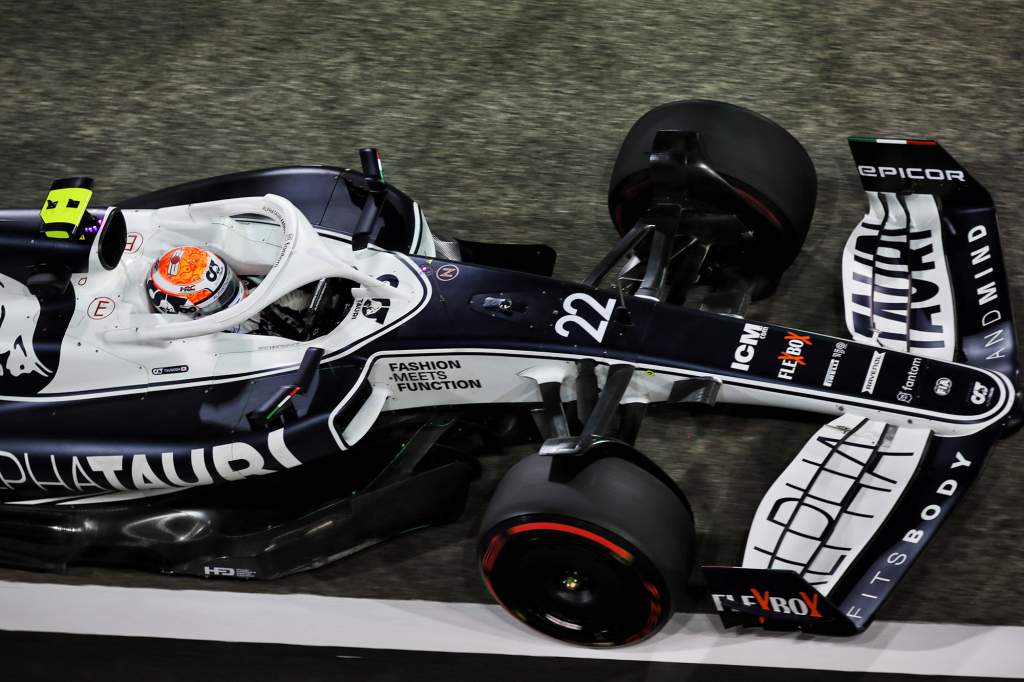 Red Bull's second team had a quietly productive time during pre-season testing, without any major problems and racking up the mileage. And the car is certainly quick enough to be in the thick of the tightly-congested midfield.
But despite AlphaTauri completing the third-highest mileage of the teams, technical director Jody Egginton believes it still has a lot to learn about its car.
"The list of things we want to do is massive," said Egginton.
"We think we're answering one question and another one comes along.
"We're still scratching the surface of learning about our car and learning about development directions."
AlphaTauri did hit problems with porpoising – as the lurid on-car footage of Pierre Gasly from day one of the Bahrain test showed – but got the car under control.
From trackside, the car looks consistent and predictable, if slightly more understeery than some in certain corners. But as for its pace, even the team isn't sure.
"The car has been reliable, but compared to our test here last year there's a lot more variables and I'm cautious in my assessment," said Egginton.
6 ASTON MARTIN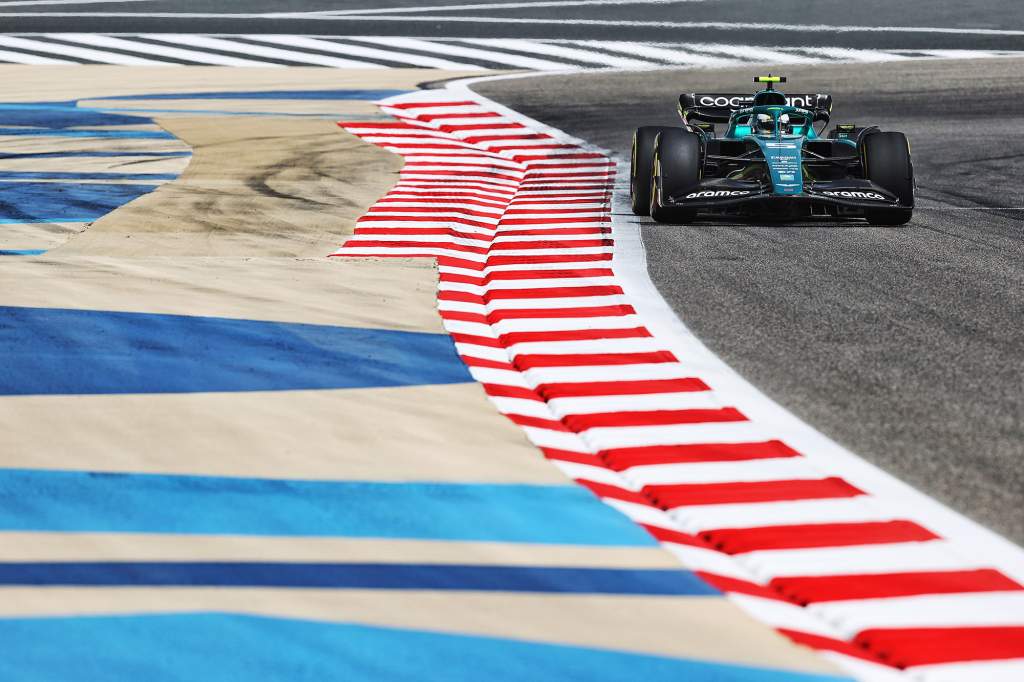 Aston Martin was perhaps the lowest-profile team during testing, ending up only ninth quickest of the 10 cars and rarely grabbing the headlines.
But historically, this team has tended to keep its head down during testing. Even in its peak overachieving underdog Force India days, its drivers were usually found in the middle of the timesheets at best.
What really caught the eye was its long-run pace, which suggested the AMR22 is genuinely in the mix to be at the front of the midfield pack – albeit in very close company with a handful of other teams.
As Sebastian Vettel put it, "lap times are irrelevant". But Aston Martin successfully phased in some new parts in Bahrain and the car does appear to be working as expected.
It appears to head into the Bahrain Grand Prix weekend among the better prepared teams having kept its cards very close to the chest.
Vettel says the Aston Martin feels "not so bad" despite the inherent laziness of this breed of car.
"We had lots of stuff to go through, lots were struggling with porpoising.
"We will see where we are – it seems like there's a big group with a lot of teams and we seem to be somewhere in there. Hopefully in front!"
5 HAAS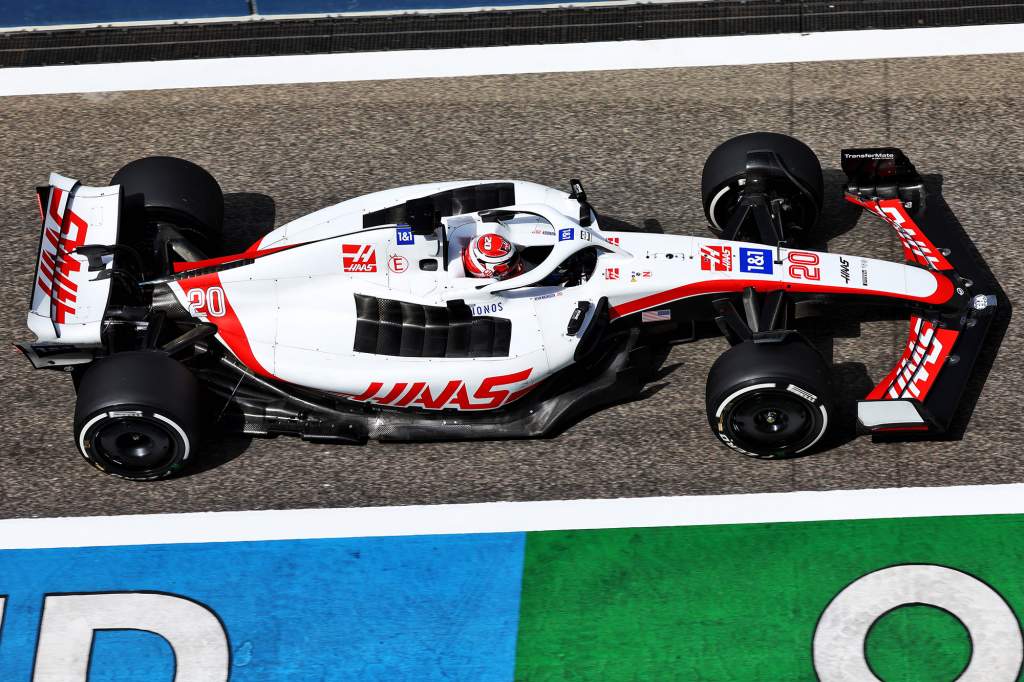 Yeah, yeah, we know what you're thinking. But this has been a weird pre-season for Haas so why's it so hard to believe this might be true?
If you'd predicted a few weeks ago that Haas would top a day of testing with Kevin Magnussen, and end it second fastest with Mick Schumacher driving, you'd have attracted some seriously funny looks.
The Haas will have been running low fuel and probably higher engine modes than some others, and it had different track conditions because it was allowed to run later in the evenings as a compromise for a cargo issue causing it to miss the first hours of the test.
"It's a matter of are we quick or not and that's what is positive – we are," said Schumacher.
"We have a good car, we have something we can work with so everyone can be really happy and proud of themselves that we've achieved that."
But whether it's on the lap times, the TV screens, or through our own eyes watching trackside, Haas is impressing.
Magnussen even did a good long run in the final morning that was only 0.3s off Lewis Hamilton over the same length stint on the same tyre.
The VF-22 has a good foundation, even though it has continued to suffer a few too many mechanical problems.
4 M
c

LAREN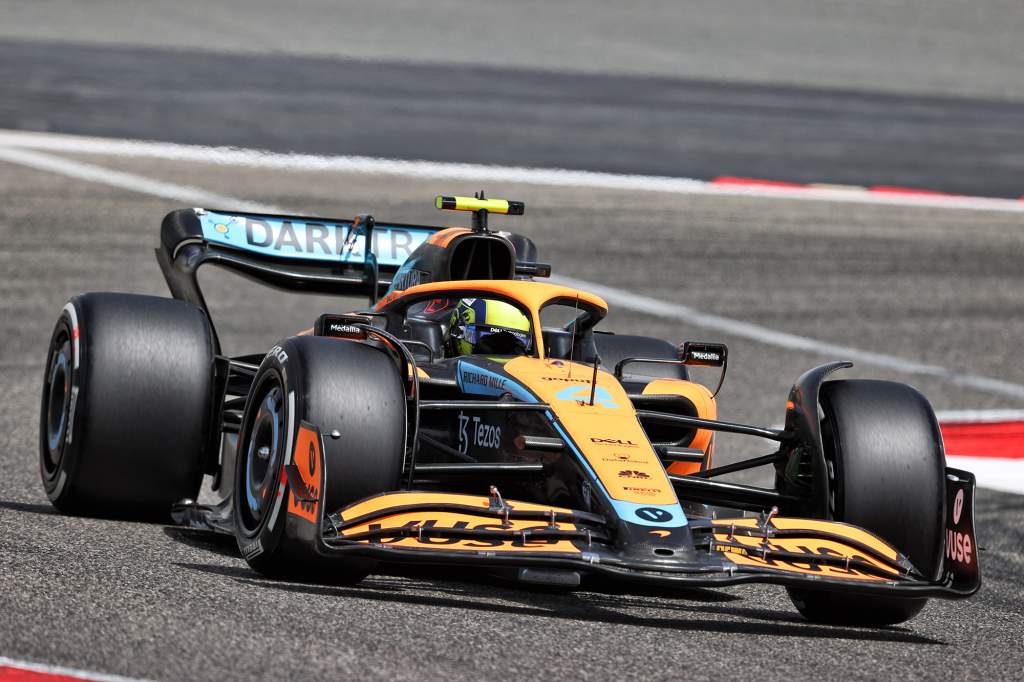 The McLaren-Mercedes MCL36 is certainly a quick car but it couldn't show it in Bahrain. So its position in this ranking comes with an asterisk.
Throughout the Bahrain test, McLaren battled overheating front brakes. Technical director James Key said this resulted in "crispy" brakes, which could be used for shorter runs and not on heavy fuel loads.
McLaren made running repairs and flew in new parts for the final day, including tweaked brake ducts, that ameliorated – but did not eliminate – the problem.
"Our testing was heavily compromised by this unexpected brake issue that we're facing on the front axle here at this track," said team boss Andreas Seidl.
"There's only so much you can do here, out in the field, and also in terms of time available with getting new parts from the factory.
"It was pretty much firefighting so far this test."
Lando Norris, who completed all of McLaren's running in Bahrain thanks to Daniel Ricciardo being ill with what eventually proved to be COVID-19, reported a "better final day".
He completed 90 laps on day three to take McLaren's tally to 200 – the least of all the teams.
The McLaren is working well aerodynamically, probably the least affected by porpoising.
The question is whether its brake fix will be enough for it to show its true performance in the first grand prix.
3 MERCEDES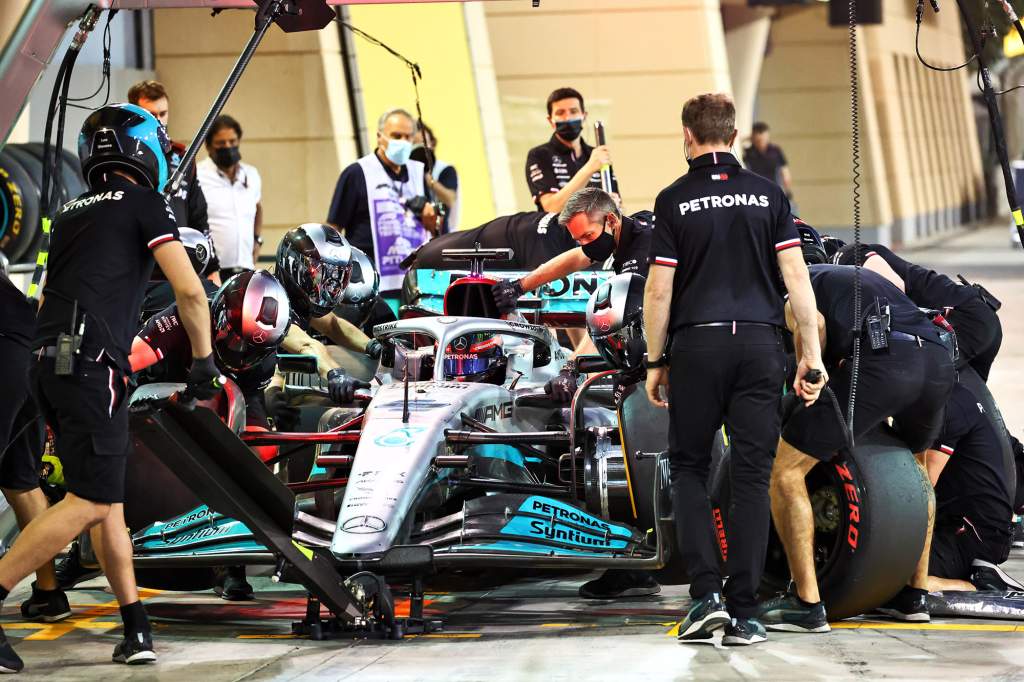 At the end of testing Mercedes does not look in any shape to compete with the top two teams in our list.
The porpoising of the W13 is still extreme and even if we assume the reduced power unit usage seen earlier in the test that's nowhere near enough to account for the shortfall in single lap pace.
Doubters believe Mercedes is just downplaying its performance and poised to repeat its 2021 turnaround, when a problematic Bahrain test was followed by victory in the season opener.
It would certainly be no surprise if a whole chunk of performance could be unlocked once its porpoising is better controlled. Mercedes has even admitted that is possible.
"We've made a bit of progress with the bouncing which in turn has made the car less of a handful on the limit and it also feels like we've made a step in the right direction with set-up today," said Mercedes trackside engineering director Andrew Shovlin.
"There's still a lot of pace to come if we can make further gains on the bouncing and get the car more settled."
But there is no evidence that Mercedes is on the pace of either Red Bull or Ferrari in its current state.
And what's uncertain is how close the team is to making the step it needs, and whether the season opener will come too quickly.
We've been here several times before with Mercedes, so let's see how much worse its situation really is.
2 FERRARI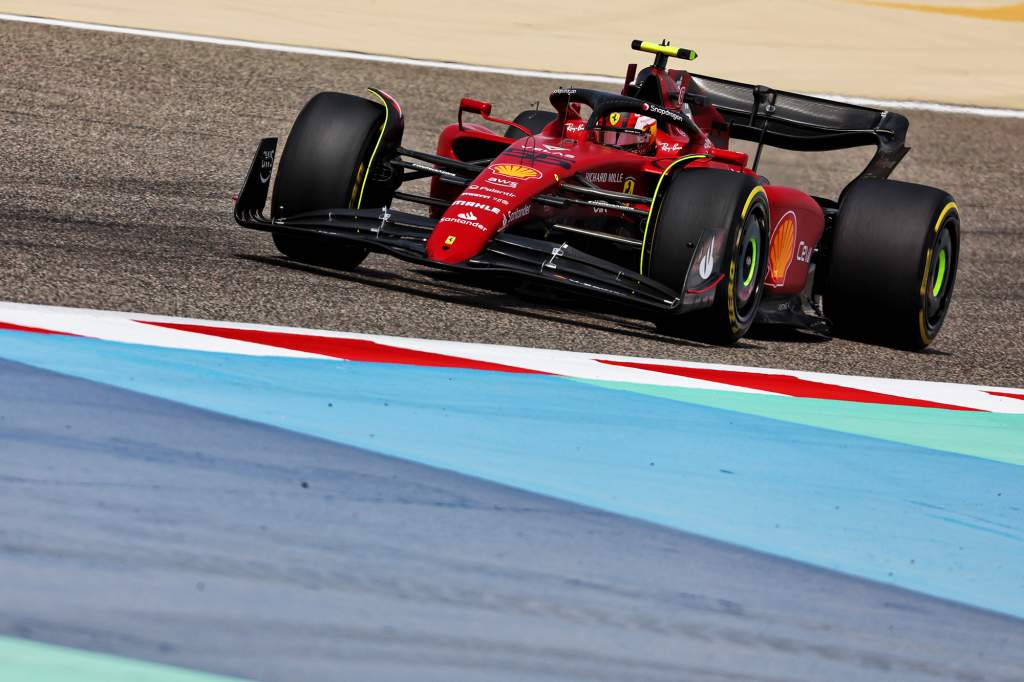 Throughout testing, the Ferrari was always towards the sharp end of the timesheets with a car that's quick, consistent and right now appears to be Red Bull's closest challenger.
It also has a reliable car, completing more mileage than anyone else across the six days of running. That's what driver Carlos Sainz kept emphasising while claiming he had "no idea" of how strong they really were competitively.
"It's been a very solid winter testing for us, especially in terms of reliability," said Sainz.
"We've managed to cover the whole run programme without any issues, without causing any red flags."
Despite Ferrari's caution, Lewis Hamilton is among those who has tipped it as a potential Bahrain Grand Prix winner.
Ferrari certainly will be in the mix and a lot closer than the seven-tenths deficit on the timesheets, with its long-run pace suggesting it's within a few tenths of a second.
The key question is power unit performance. Ferrari's taken another big step with the engine this year and rival teams are impressed, so with a bit more to come in terms of power modes that could even allow it to bridge the gap to Red Bull.
"I don't think we will be the winner, I think both Red Bull and Mercedes have very strong and fast cars," said Ferrari team principal Mattia Binotto.
"Some teams are very strong. I can see that Red Bull have brought updates to their car, so it's proving how good they are in developing.
"Maybe from now until the first race, Mercedes will improve even more. They're very strong, very fast.
"I hope we can be outsiders, I hope we can challenge them. That would be great from our side."
1 RED BULL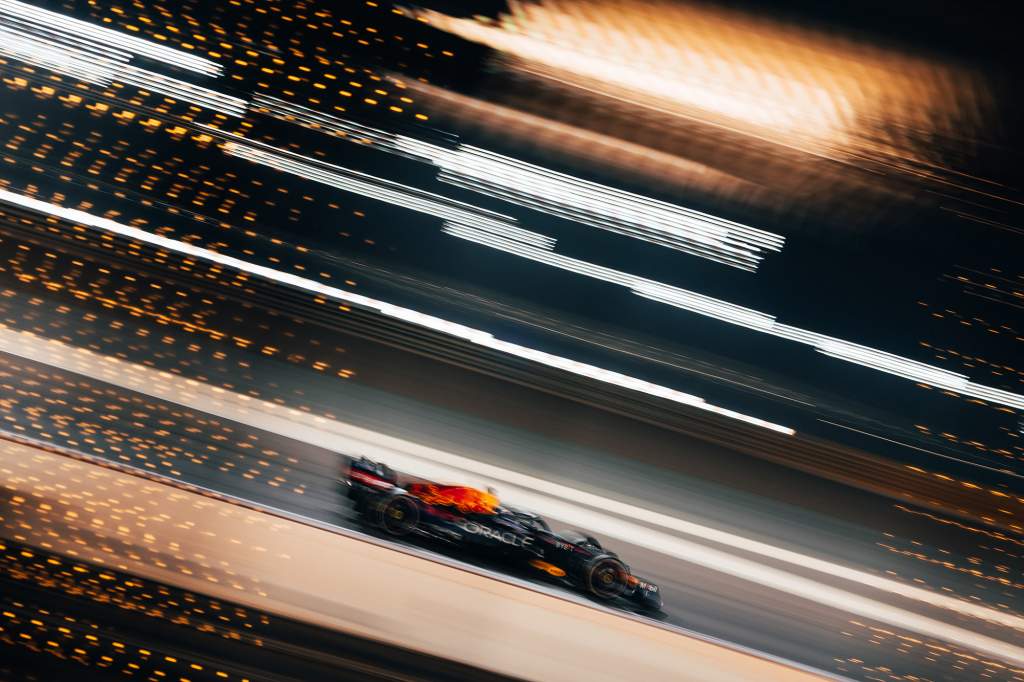 Red Bull appeared to move the goalposts with its updated car on the final day and Max Verstappen was quickest on both single lap and long run pace.
Its running already looked deeply impressive beneath the radar and Verstappen underlined the point by eclipsing even Ferrari.
His pace and some of our observations come with the caveat that he did use the softest compound tyres.
But the Red Bull looks really impressive on-track with a strong front end and good balance, and had excellent reliability.
Not that Verstappen would let anything on: "No one gives full beans or goes to qualifying spec at testing, so we can't read too much into the timing screens."
On our evidence beyond the timing screens, though, the Red Bull has a small but significant advantage over the Ferrari, perhaps having taken a little longer to extract the most from its package.
These are only glimpses of the real competitive order, but they do hint at a Red Bull advantage.
The key questions now are how much margin Ferrari has to improve, and how far Mercedes really is from getting its act together.