Kevin Magnussen's Brazilian Grand Prix pole position is one of the biggest Formula 1 shocks in recent years. But as team boss Guenther Steiner says: "We didn't get lucky."
A 'game-changing' move to ensure Magnussen was the first car on track in Q3, when the threat of rain was imminent, and faultless execution from the man himself earned both driver and team their first F1 pole position at Interlagos.
And it was earned, through that Q3 performance and in other key moments in the session before that as well, rather than a fortuitous pole that was simply gifted.
"What a day," said Magnussen. "And what a performance by the team.
"We nailed it today. The guys in the garage, on the pitwall, just nailed it.
"Getting me out on track as the first car, that was really the game-changer today, to give me that best piece of track.
"I've just got to thank them. And a great car as well, we were quick all the way through qualifying.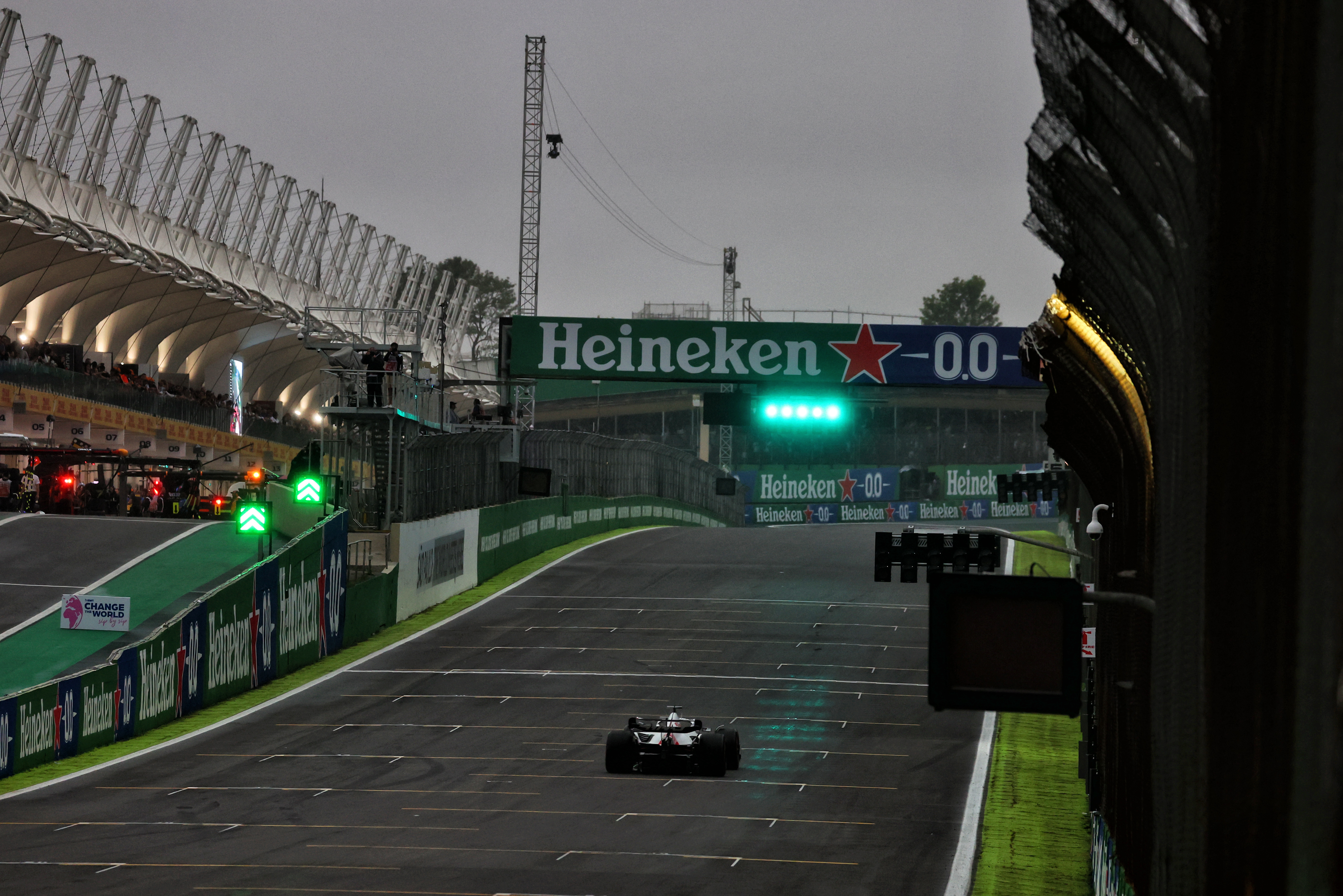 "What a day."
The Haas VF-22 was well-suited to damp-but-drying conditions in Q1 but Magnussen could have been eliminated – as team-mate Mick Schumacher was – after switching to the soft tyres late.
While Haas flirted with disaster by opting for the second set of intermediates in Q1 – like the eliminated Alfa Romeos did – the team did get its drivers onto softs in time to get the crucial preparation lap and then a proper push. Magnussen made that work.
The late switch gave him a narrow window to get his final lap in but, unlike Schumacher, Magnussen was able to generate the tyre temperature and feel the grip well enough to avoid elimination.
And come Q3, Haas was faced with the same circumstances as every other team: a dry track and the obvious threat of an imminent and prolonged downpour imminent. The team and Magnussen combined simply did the best job with this.
Haas did have a key advantage – last place in the pitlane, and thus the closest to the exit – and used that to anchor a position at the head of the queue.
"Because we knew rain was coming, do you take the risk to go out on dry or is it better on intermediates? That was the decision," said Steiner.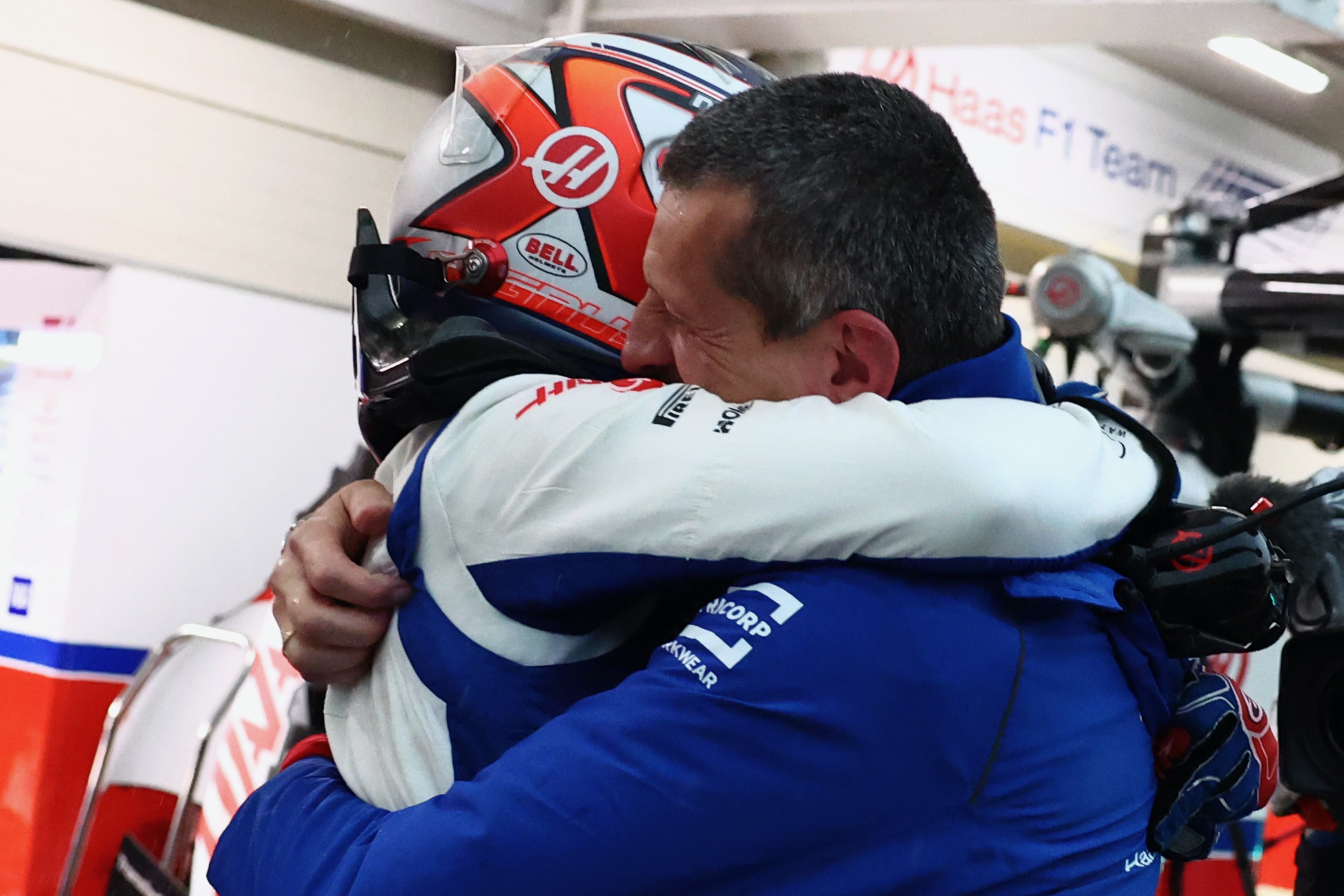 "Once the decision was taken to go on slicks, we need to get out first because it will start to rain. The earlier you get in front of the rain the better.
"We took that risk and went out there. Obviously, you don't want to go out too early, because it could start to rain and then you're on the wrong tyre, or the tyre cools down."
After this, clear, calm information from race engineer Mark Slade meant Magnussen knew exactly what he was faced with: probably only one flying lap and almost everybody (except Charles Leclerc) in the same situation with slick tyres.
That ensured Magnussen could just crack on, which he did with a quite aggressive outlap that meant his tyres were right where they needed to be for what would turn out to be the only full flying laps of the session. And unlike Max Verstappen behind, Magnussen didn't make any mistakes on that lap.
"Obviously some people will say we got lucky, but I think we didn't get lucky," said Haas team boss Guenther Steiner.
"We did a good job and everything played to our favour because we are at the right end of the pitlane and we used that position.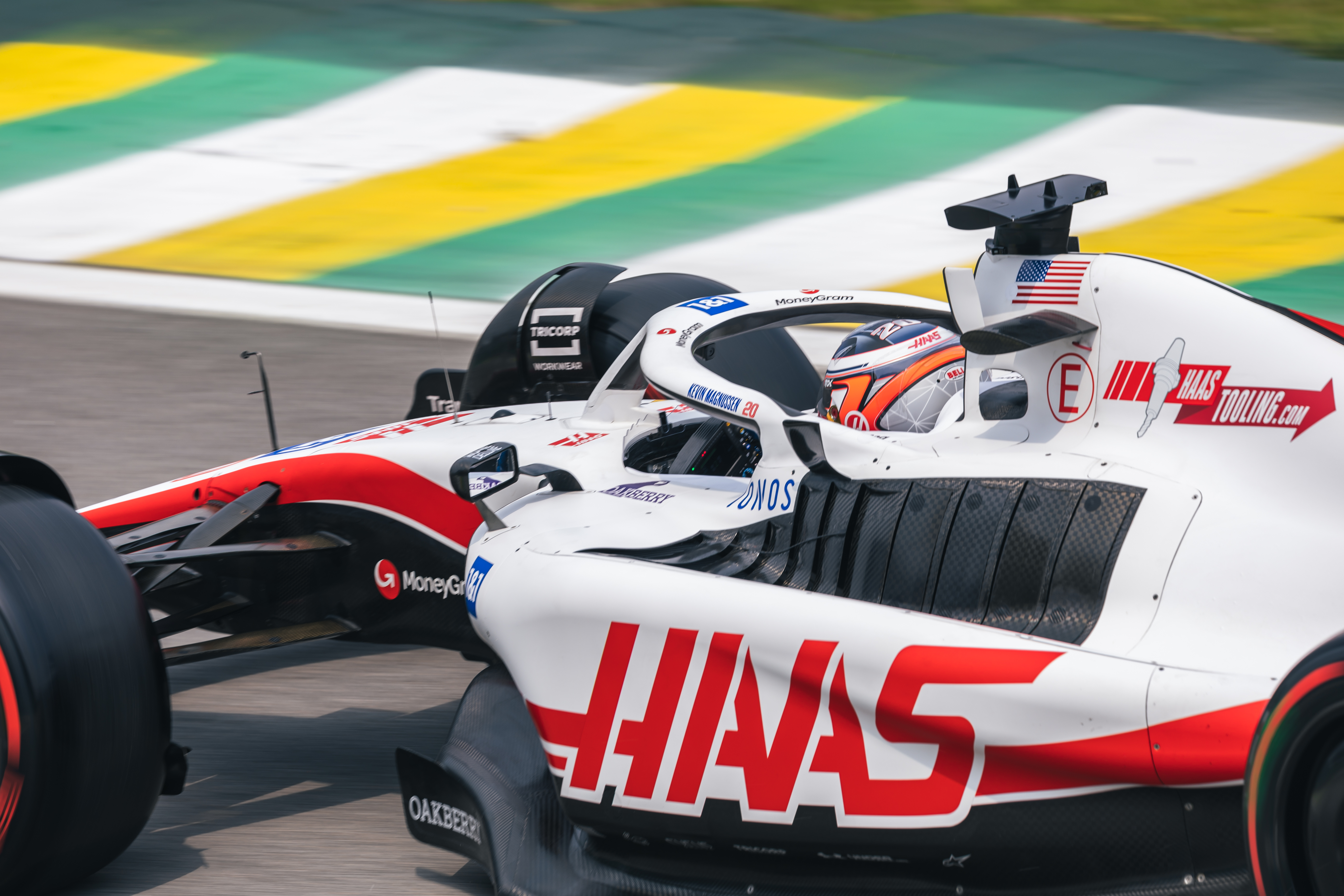 "We could have waited, see what the others are doing not to take a risk with the tyres.
"We knew what we were doing and then Kevin was out there first.
"He needed to put the lap down without having a reference. For him, it was just like, 'go'."
The only real fortune for Magnussen and Haas in this is that the rain arrived when it did and George Russell went off into the gravel and sparked a red flag.
Rockstars! #BrazilGP @HaasF1Team pic.twitter.com/a4JhvCFbdF

— Formula 1 (@F1) November 11, 2022
That combination prevented any further improvements but everyone knew it was a possibility.
"It's only in conditions like this that you can make such a difference, as a team, to take all the right decisions, and so on," said Magnussen.
"The team and I had perfect communication, made the right calls in terms of managing risk and also going for a good position."
Rain isn't quite the great leveller that the old motorsport cliché makes it out to be but if nothing else there was equal opportunity to nail that one flying lap in Q3. In the smallest possible band of circumstances to score a shock result, Haas and Magnussen stayed calm when it counted.
🔴 RED FLAG 🔴

Russell beaches his car in the gravel#BrazilGP #F1 pic.twitter.com/J3dRCLzAuD

— Formula 1 (@F1) November 11, 2022
In fact, there was only moment – after the first runs, when the red flag came out but before the rain intensified and Haas knew that even restarting the session was not a threat to the pole – that Magnussen briefly lost control.
After responding "you're f*****g kidding me" when told by Slade he was on provisional pole, Magnussen started to get carried away. Especially when told of the red flag. Slade kept telling him to stay calm, then Magnussen blurted out: "I've never, ever felt like this in my life, guys!"
But then, hearing Slade urge him again to keep his composure, Magnussen quickly added: "Don't celebrate yet, don't celebrate yet." And Slade replied: "It's not over yet Kev. You've done an excellent job so far. Let's just keep focused."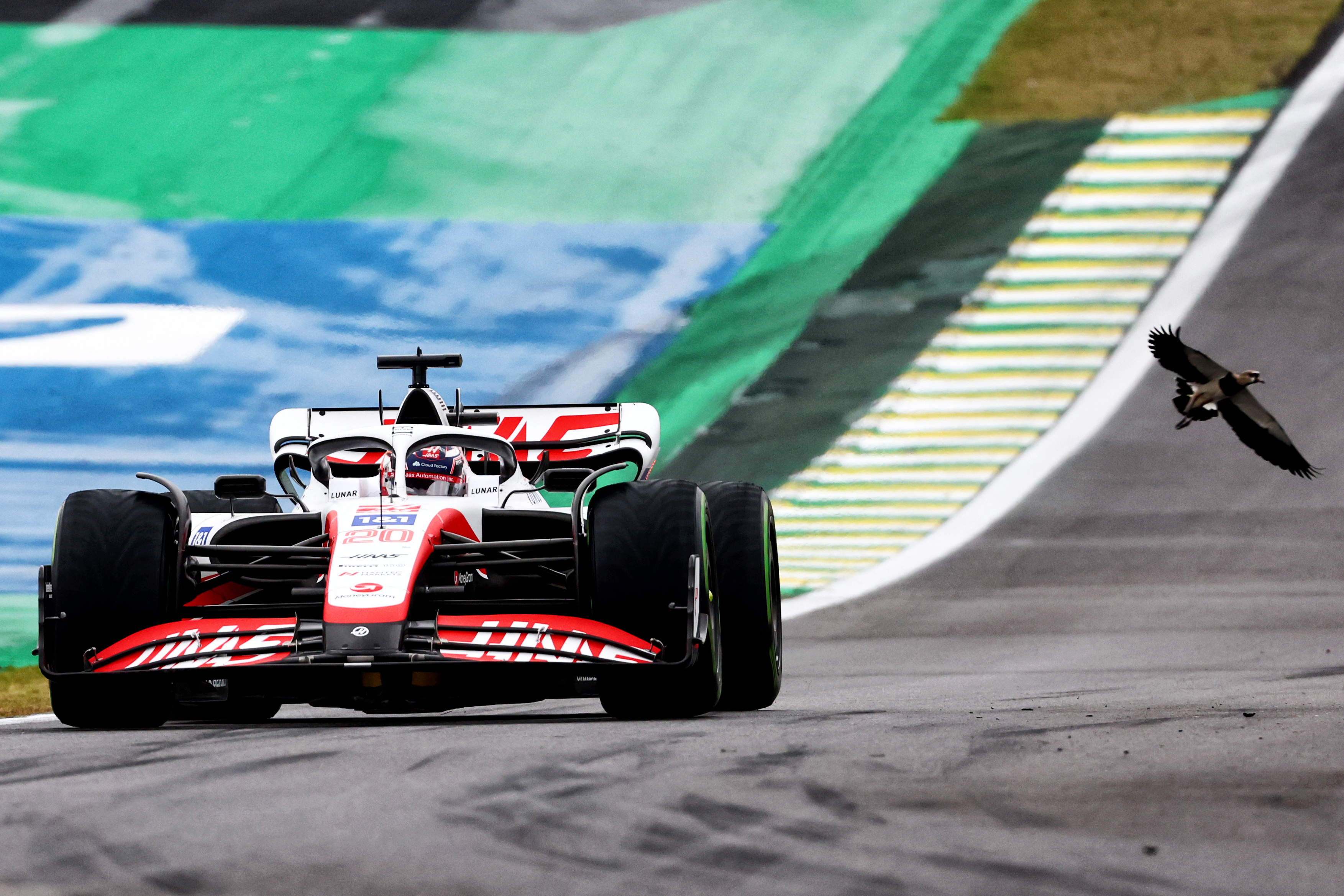 In the end it wasn't necessary. And Magnussen can be forgiven for getting carried away given the circumstances. He said he "didn't want to jinx it" and felt "superstitious" in the car, adding it also "just felt scary" knowing somebody could improve if the conditions held out for the restart.
"There was still time left, and I couldn't really see how much it had been raining when I got back in the garage," said Magnussen.
"If the session restarts, is the track going to be good enough for people to improve? Because we know we're not the fastest car.
"We managed the situation the best out of all the cars. So, I didn't want anyone else to go out there on a dry track again."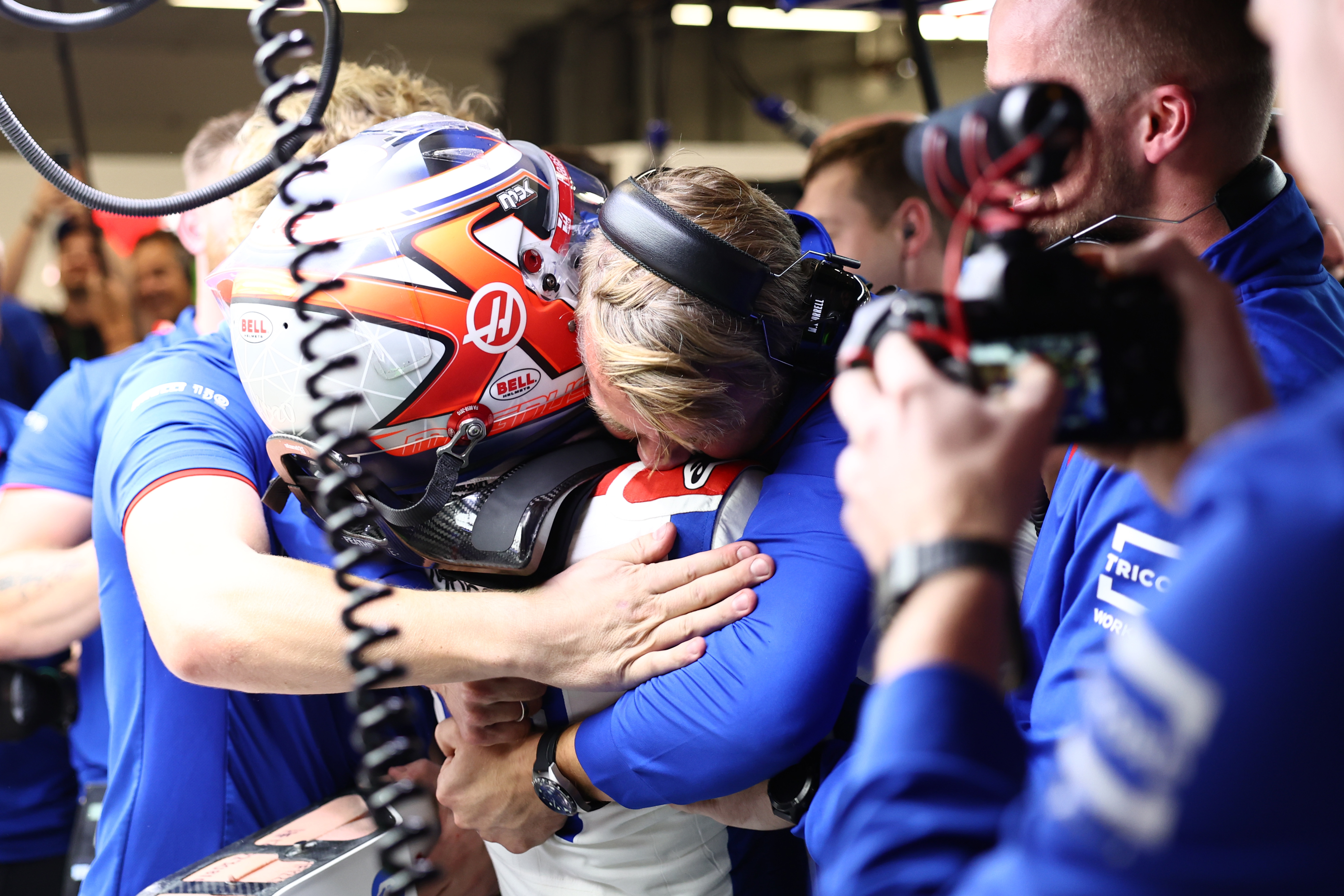 Haas and Magnussen were not merely lucky. They simply did the best job. In fact, if the track had been dry enough when the session restarted for a late run on softs, everyone else would have been the fortunate ones for getting a second chance.
That's something Haas and Magnussen did not need.
"If you look at the whole of qualifying today, we did very little wrong," said Steiner.
"It was very difficult circumstances, for everybody and for the team for us to always be on the right tyre.
"I think we did everything right."