"Well done, well done, we lost 15 seconds but we did it again" was Fernando Alonso's verdict after he finally made his way past Antonio Giovinazzi for good after their super-memorable – if not really impactful – duel in Formula 1's US Grand Prix.
Fifteen seconds is an exaggeration, almost certainly deliberate hyperbole, but it is informative because it shows that Alonso was well aware that what had transpired was not good for his overall race time.
If there was any discontent within Alonso's voice, it was probably aimed towards race direction. But there is no interpretation under which the responsibility for said time loss can be laid on race direction.
To recap – a few laps prior, Alonso was passed by Giovinazzi's team-mate Kimi Raikkonen, in an Alfa Romeo car that was quite clearly a match for Alonso's Alpine at COTA and one equipped with fresher tyres given Alonso's early stop.
Raikkonen went around the outside of Alonso at Turn 1, going off-track in completing the move. Alonso made it clear he expected the place back, but it was adjudged that he had played too active a part in Raikkonen having to go off-track in the first place.
Fernando vs. Kimi ⚔️

What happens when two former world champions get their elbows out?

THIS 🤩#USGP 🇺🇸 #F1 pic.twitter.com/v76dj1xTZr

— Formula 1 (@F1) October 25, 2021
The merits of that judgment and of Alonso's wider point about stewarding are outside the remit of this column, although for disclosure's sake this writer believes he doesn't have a particularly strong argument here, certainly not compared to the much stronger case Alonso has when it comes to dubious track-limits enforcement on opening laps .
What is informative about the US GP, in particular, is Alonso's in-the-moment reaction to the lack of FIA action, with the Spaniard screaming: "Okay, let's f**king use all the track! F**king rules, it's clear."
By that point, the car ahead was no longer Raikkonen but Giovinazzi, running a slower pace on older tyres that the Finn and having been team ordered out of his team-mate's way. What followed was well-documented by the TV broadcast, with Alonso overtaking Giovinazzi by extensively using the Turn 12 run-off and then gleefully cheering it.
It was extremely entertaining, an all-time classic Alonso moment made only better by the passive-aggressive chat between Alpine sporting director Alan Permane ("So it's okay… it's okay for Raikkonen?") with a clearly exasperated Michael Masi a few laps prior.
But as far as actual race management went, it was at least somewhat dubious.
Whatever the opinion someone has of how the FIA enforces its rules during F1 races, it was blatantly clear – from precedent and common sense – that Alonso's initial overtake on Giovinazzi was never going to stand. He was always either handing the spot back or getting penalised. There is no way he or Alpine didn't know that.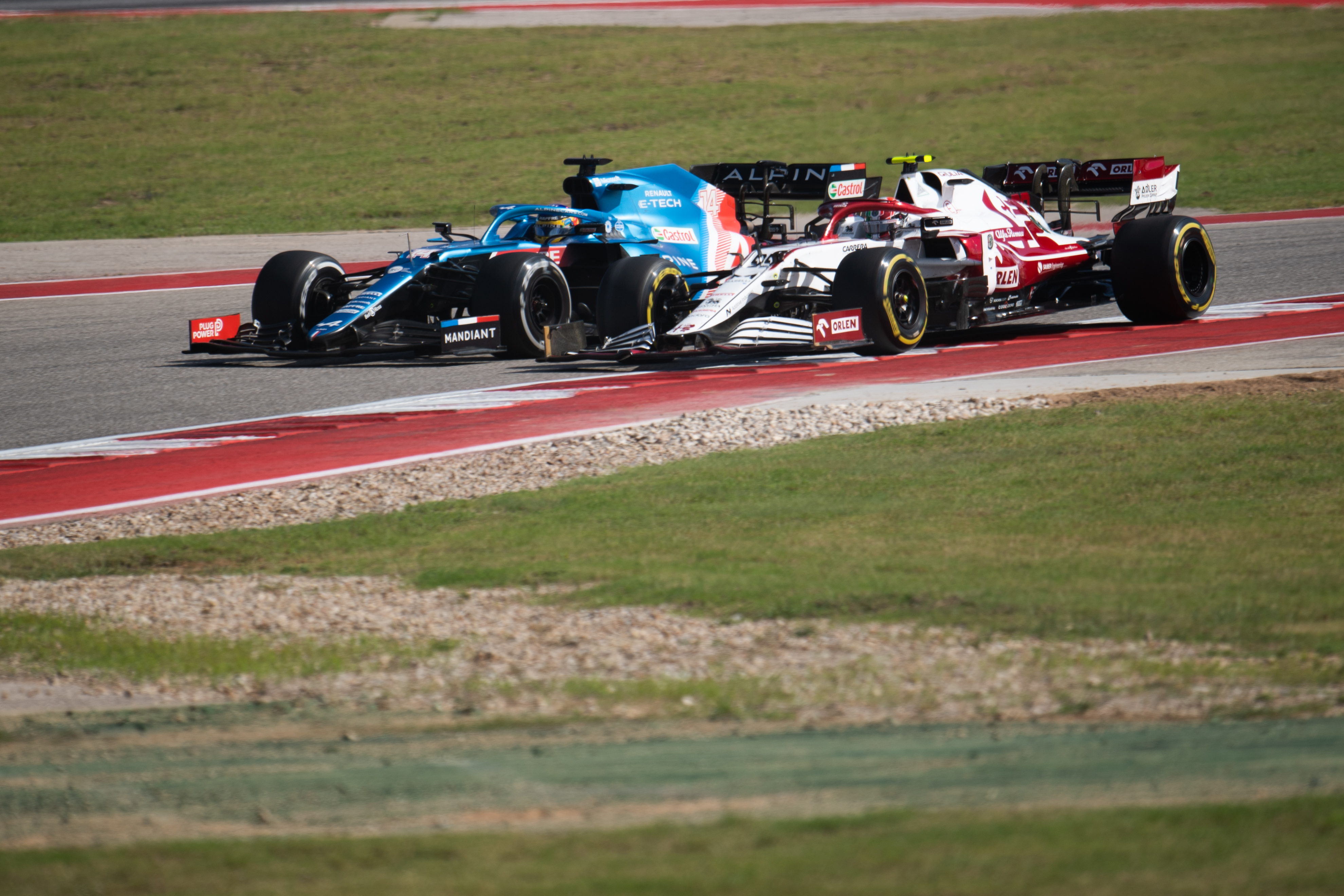 From a standpoint of maximising your race result, that is a point where you roll out of the throttle and let Giovinazzi back through, before trying again next lap. Alonso, of course, did no such thing, and the instruction from his race engineer Karel Loos was simply "let's go with Raikkonen next".
Perhaps both the driver and the team simply wanted to make the FIA order them to give the position back, and in doing so to make a point. In any case, the order was relayed to Alonso a couple of laps later and he acquiesced – subsequently admitting after the race that it made sense.
In following the order, Alonso had to slow by three seconds, because he had been quicker than Giovinazzi in clean air. When he got past the Italian again – as Giovinazzi took too much of a track-limits liberty in defence and was ordered to cede position – Raikkonen was now 10 seconds up the road.
The exact time loss incurred by Alonso's initial illegal pass is hard to ascertain. It is true that, had he immediately led Giovinazzi past, he could've very well stayed stuck behind him for a few laps and ultimately arrived at a similar destination in terms of race time. But in choosing to wait for an explicit order to give the position back, Alpine and Alonso obviously forfeited several laps during which he could've been attacking.
Contrast that with Carlos Sainz, whose not-too-dissimilar Turn 12 manoeuvre on lap was immediately followed by him letting a McLaren through to avoid a penalty. Ultimately, it was the wrong McLaren, and he'd have to give up another position, but there was much more pragmatism in how he'd approached the situation.
Alonso's dalliance with Giovinazzi didn't impact the result in the end, given he'd retired after radioing in about rear wing damage. But had he got to see the race through to the end, perhaps it would've played a part – Alonso was running just three seconds behind Sebastian Vettel, a fellow back-of-the-grid starter who'd gone for a more conventional strategy compared to Alonso's attacking early-race undercut and in the end claimed the final point in 10th place.
At this point, it bears remembering that towards the end of his second McLaren stint Alonso was quite dismissive of lower-points finishes, which made sense at the time given his and the team's pedigree.
But Alpine is in a different position, and there's no way Alonso has a similar mindset – he no doubt wants to help the team hang on to fifth in the constructors' standings, and every point might well matter in that battle.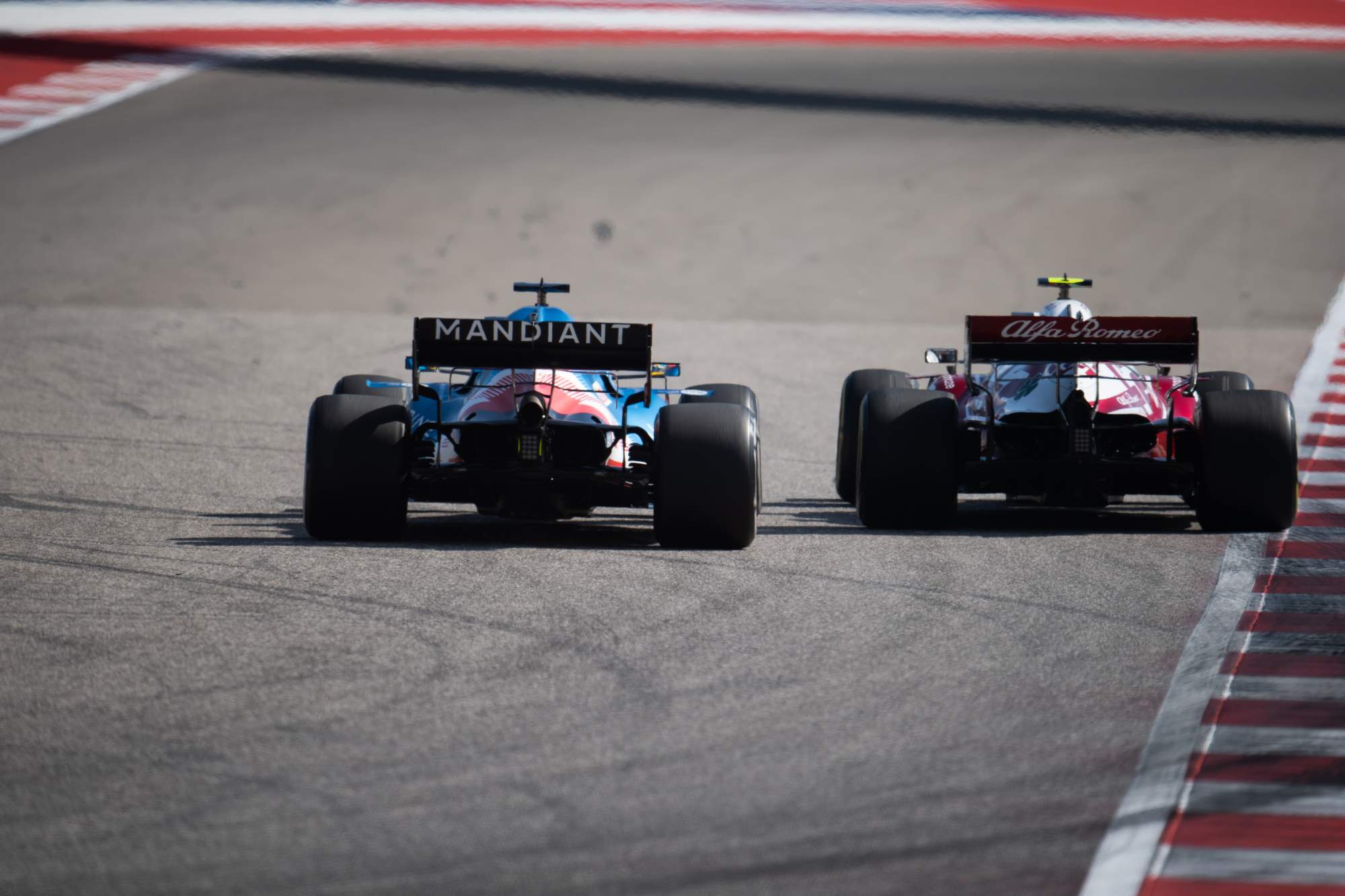 Even more generally, when it comes to racing it is usually taken for granted that every driver and team are expected to go out there and aim to maximise their result. There are sometimes circumstances that can change priorities, but there weren't any in this case.
Yet it seems logical to suggest that maximising the race result wasn't at the forefront of Alonso's mind after he'd been aggrieved by the Raikkonen overtake – and if that assertion is fair, Alpine certainly didn't do enough to re-focus him.