Four-time Formula 1 world champion Sebastian Vettel says he is "happy to look at" doing more off-road competitions in the future following his ice-racing debut in the Race of Champions.
Vettel was beaten by World Rally Championship legend Sebastien Loeb in last Sunday's final of the first Race of Champions to be held on snow and ice, held on a track built across a beach and the frozen Baltic Sea in northern Sweden.
The Aston Martin F1 driver had struggled initially on Saturday, when he lost three of his four heats as Team Germany was eliminated at the quarter-final stages of the Nations Cup, but was more competitive in the individual Champion of Champions event.
He won match-ups in a Polaris buggy, RX Supercar Lite and electric rallycross car on his way to the final, where he lost 3-1 to Loeb but ran the nine-time WRC champion close in their final heat in the Polaris.
Asked if he would consider more off-road events in the future, Vettel admitted he had "a lot of catching up" to do but was enthusiastic about the discipline.
"Obviously, you saw that I'm still missing a little bit," Vettel said. "But I think I enjoy it a lot.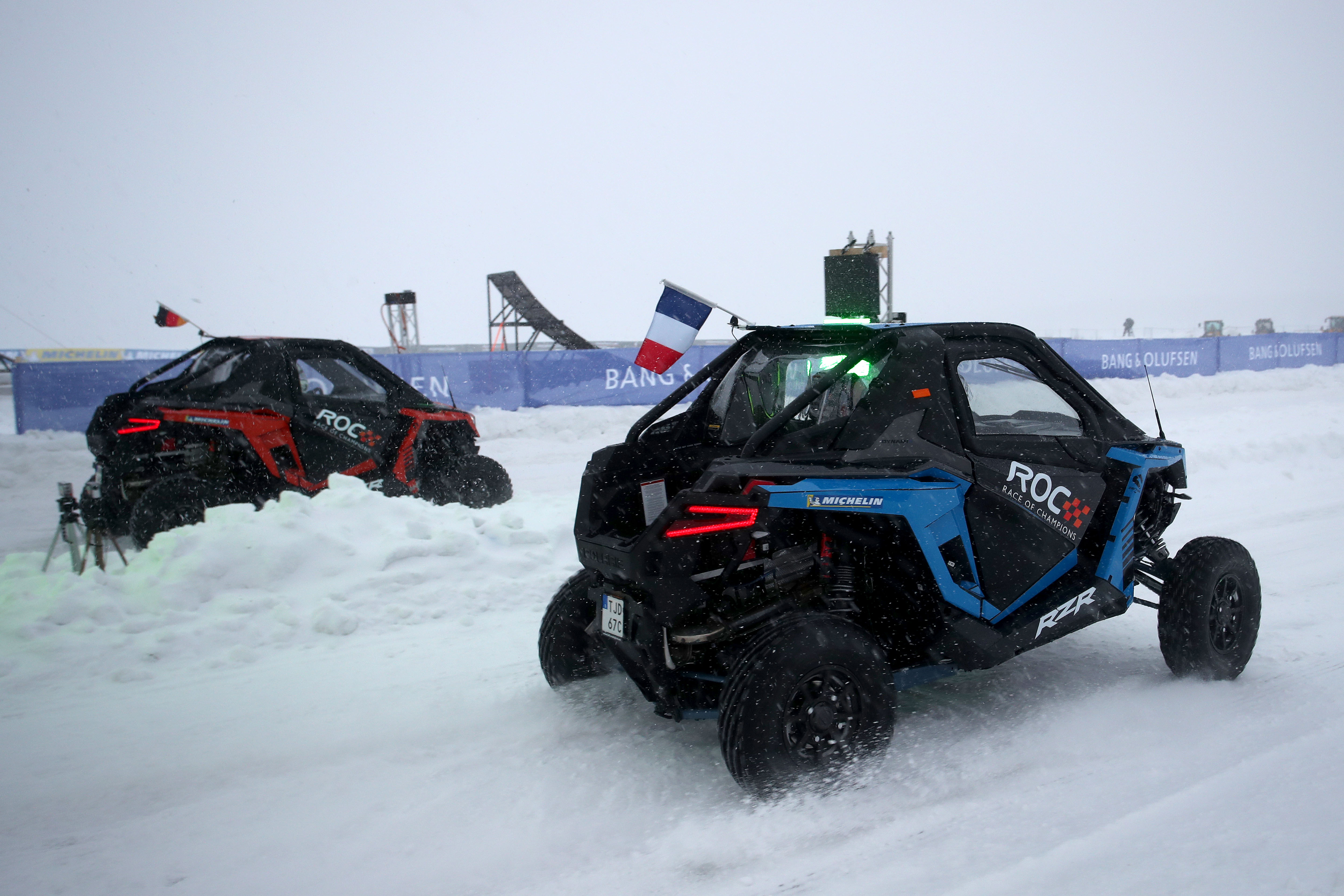 "I always enjoyed watching what they are doing. It is a different discipline so you're still having fun with a car but it's just there are a lot of differences.
"But it's fascinating, we have a chat also over lunch to understand a little bit more, it's not just you're in the car and you're driving.
"Very much like Formula 1 or in any category, there's a lot of work behind the scenes, doing your pace notes and getting all the information you can, the same with us preparing the race and the analysis after.
"The sport progresses and there's more to it than just driving which is also a challenge. So, for sure it's not easy to just jump into it and be very good at it.
"You need the time and experience but if somebody is willing to give me a shot and a chance and has a lot of time, I'm happy to look at it.
"I think it's something that is as a driver very satisfying, to play with the car and to have more margin.
"Normally when the car steps out you correct it immediately and you've lost a bit of time. Here I think there's much more grey. You are sideways, maybe the timing's a little bit off but you can correct it.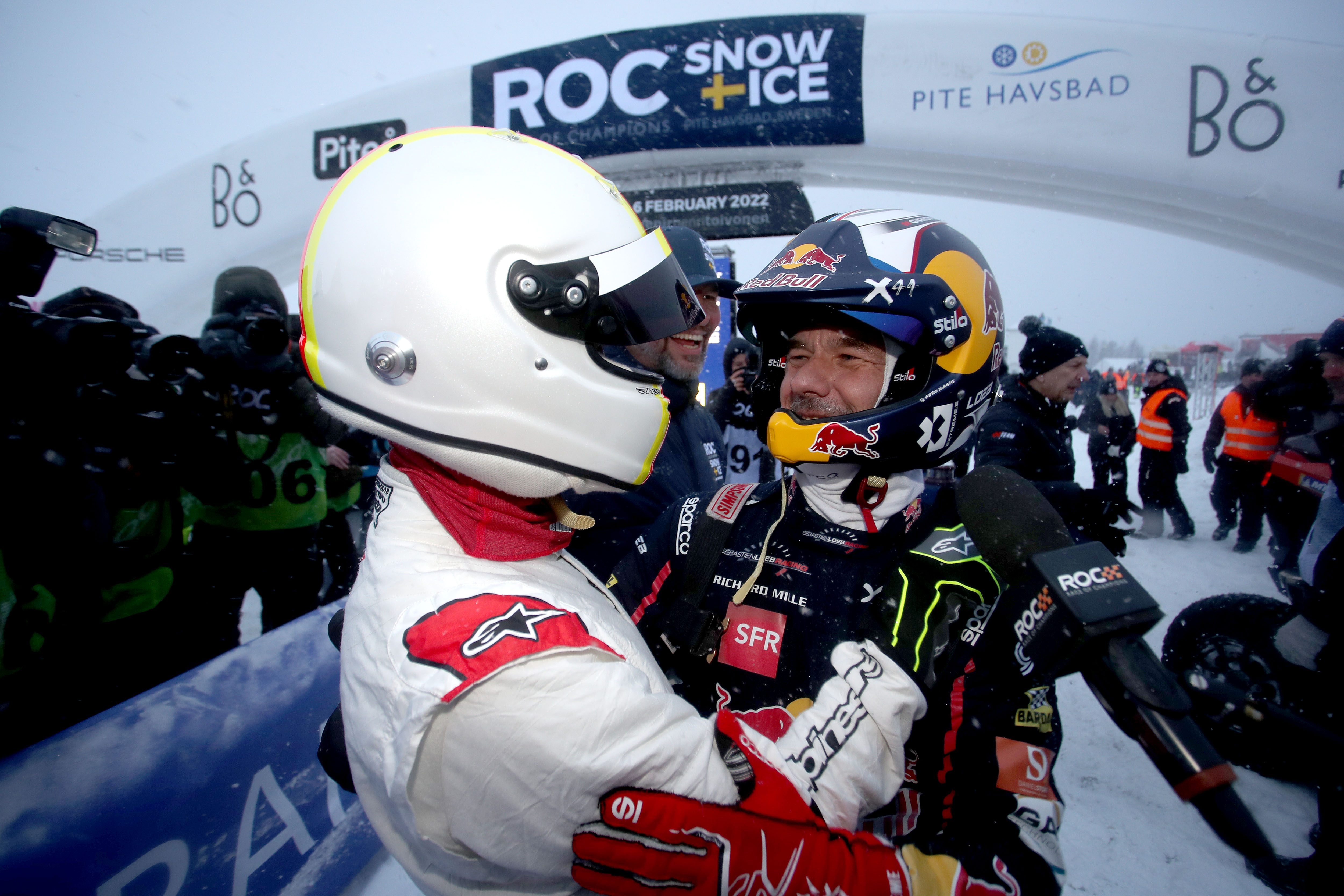 "Of course, you need to get into that really small window to be perfect. And you saw the difference! But it's definitely something I enjoy."
Vettel has been an enthusiast of the Race of Champions for a long time and last weekend was no exception as he made the most of its dramatic change of scenery.
Off-track, he turned heads each morning from Thursday to Sunday with solo runs in a T-shirt and shorts at sub-zero temperatures, was a willing volunteer to swim in the sea when organisers cut a hole in the ice, and he begged for a passenger ride with Stig Blomqvist in the WRC legend's Audi S1 Quattro.
But the competition's switch of surface was something he clearly embraced from a competitive standpoint too.
"It's something that I'm definitely not as used to when it comes to my driving style," Vettel said.
"Normally, when the car goes sideways, I tried to correct it as soon as possible, and put it back straight, which here is not the fastest way.
"It's very exciting and I think it's a great place in the world to be. It was a lot of work, the weather really didn't help this weekend, and didn't make the situation easier but the people were great.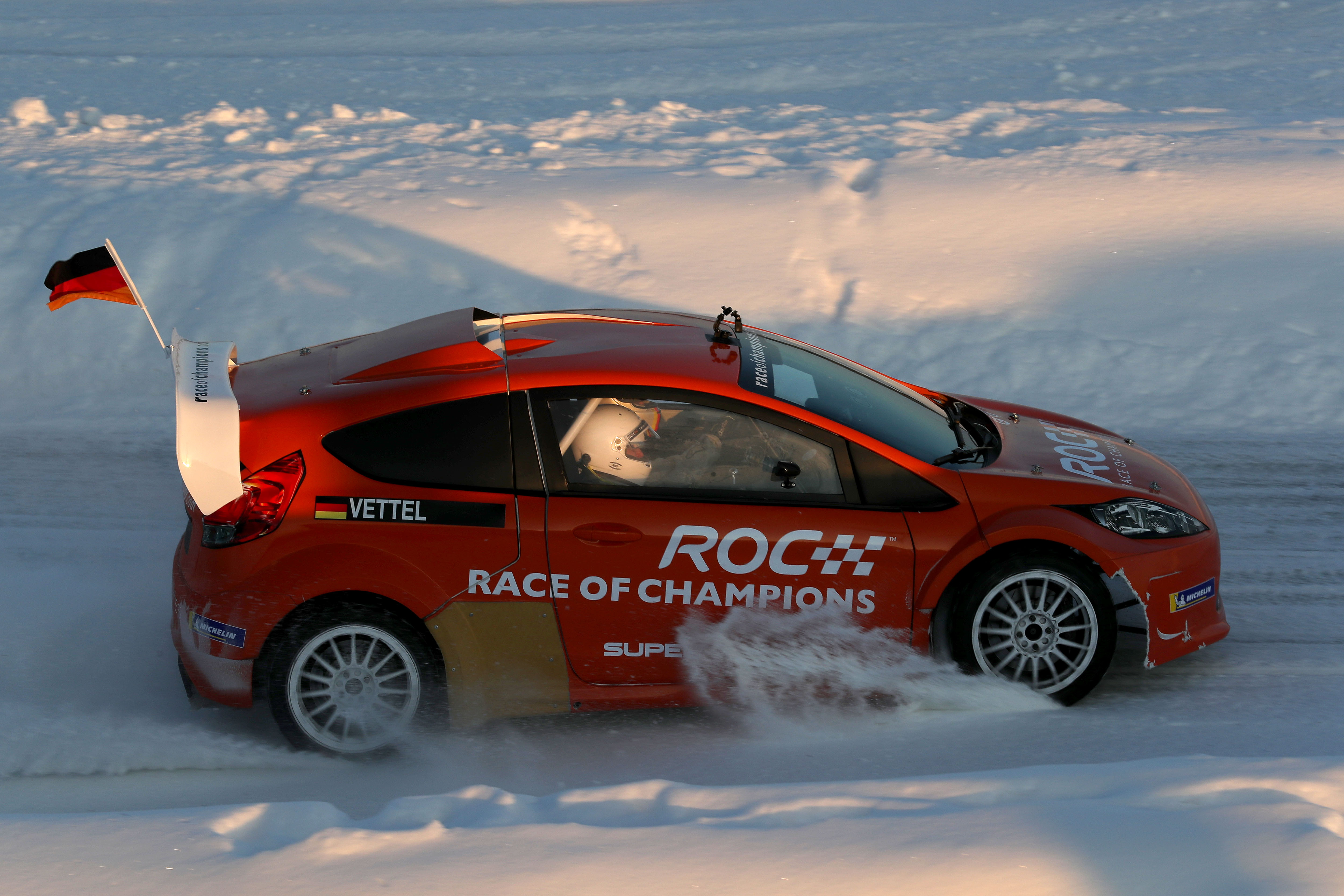 "After missing out the Race of Champions the last two years and having the pandemic around the world it was great to be back and great to have a sense of normality as well, as much as it was possible.
"It was a very, very great comeback, and I would really like to come back to a place like this on snow and ice.
"Obviously with Fredrik [Johnsson, RoC president] pride and being on home soil it's something special but I think it definitely was to be out on the open sea racing each other.
"It's been fantastic for us to enjoy the different cars and also for the spectators even though today they had a bit of wind in their faces!
"But they seemed very happy and up for it, so I think it was very good."