During the next week-and-a-half, Christian Horner aspires to lead his Red Bull team and Max Verstappen to the Formula 1 constructors' and drivers' world championships.
For Red Bull, it would mark its re-emergence as a title-winning force after seven fallow seasons, while for Verstappen it would be a crowning glory for a driver already regarded as one of the greats of his era.
Horner has been here before. Back in 2010, the Red Bull team was an upstart in only its sixth season and still to prove it could win a title after squandering its chances the year before.
As for the driver who won the title that year, Sebastian Vettel, he was an outsider, 25 points behind championship-leading Ferrari driver Fernando Alonso and only fourth in the standings – behind team-mate Mark Webber at the equivalent point to this season.
Vettel became F1's youngest world champion, a record he will retain even if Verstappen does take this year's crown, in a tense shootout in the Abu Dhabi finale. Depending on what happens in Saudi Arabia this weekend, if Verstappen can repeat that trick in Abu Dhabi there's a good chance it will mean he wins the title.
"It feels quite different," said Horner when asked by The Race recently to compare how Verstappen has handled his first title shot compared to Vettel.
"In Sebastian's championship challenge, we had a great car. We just kept having bad luck and engine blow-ups and offs. So Sebastian actually never led the championship until after the final flag in Abu Dhabi and there were four drivers at the final race that could have won it.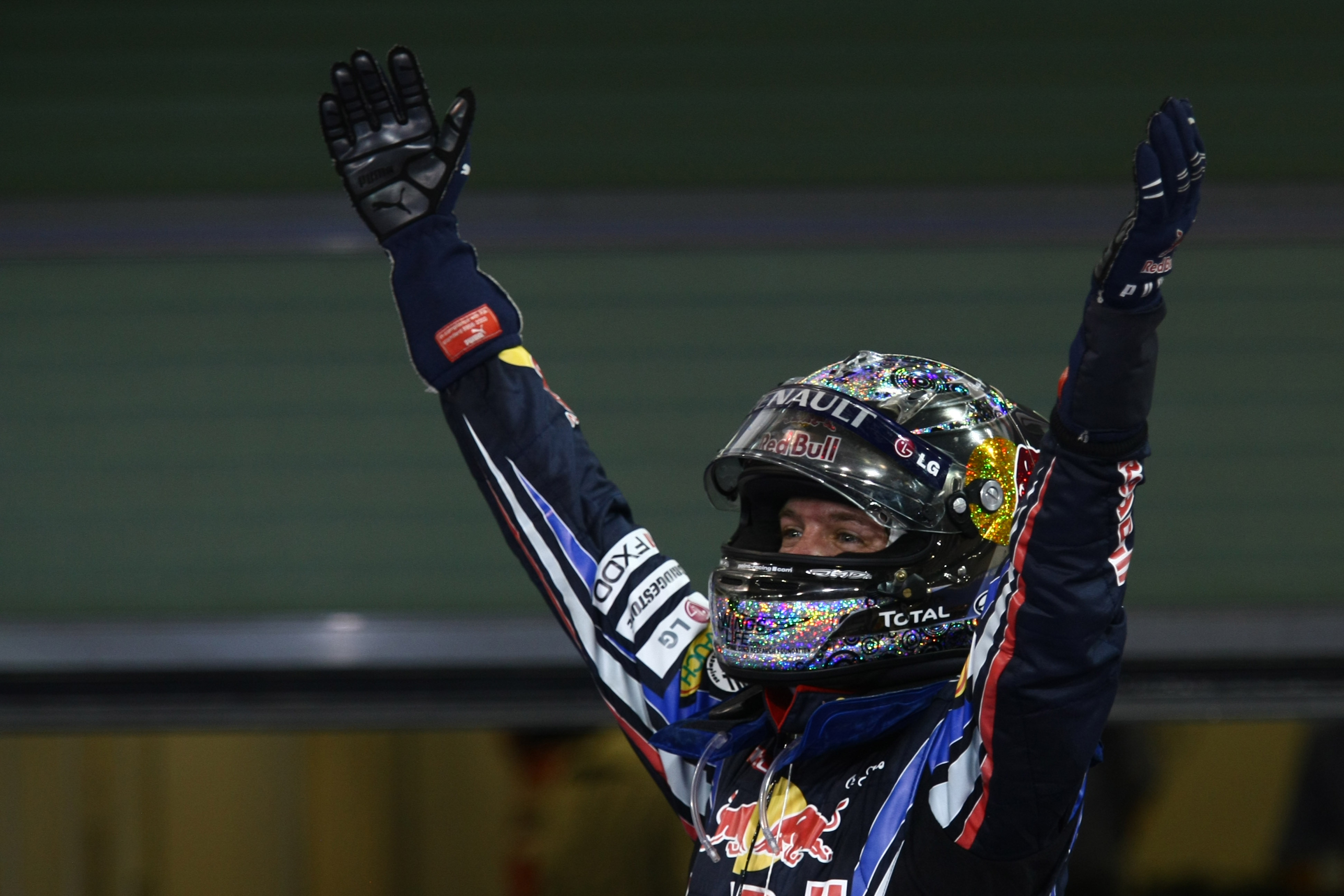 "So Sebastian's challenge felt different. We had a strong car, arguably a car advantage that year but we had quite a few issues reliability wise that compromised him.
"But with Max, it's been so tight between the two drivers to-ing and fro-ing from pretty much that first race in Bahrain that it's been an intense battle between the two of them and I think the way Max has handled that has been totally commendable.
"It's his first time in this situation in Formula 1 but I think he's just sticking to his principles, the way he races the way he drives and he's got five or six seasons behind him now of experience, which he's using to great effect."
Since Horner said this, the competitive pendulum has swung against Red Bull but everything he says stands. When looking for similarities between 2021 and 2010, it quickly becomes clear that it is easier to draw out the difference.
When it comes to the drivers, it's clear that Verstappen is a more polished article than Vettel was in 2010. Vettel made a number of mistakes – triggering the collision with Webber in Turkey and losing control and clattering into Jenson Button at Spa stand out – but his irresistible run of form in the closing stages of the season, winning three of the last four races and only missing out in Korea to an engine failure, earned him the title.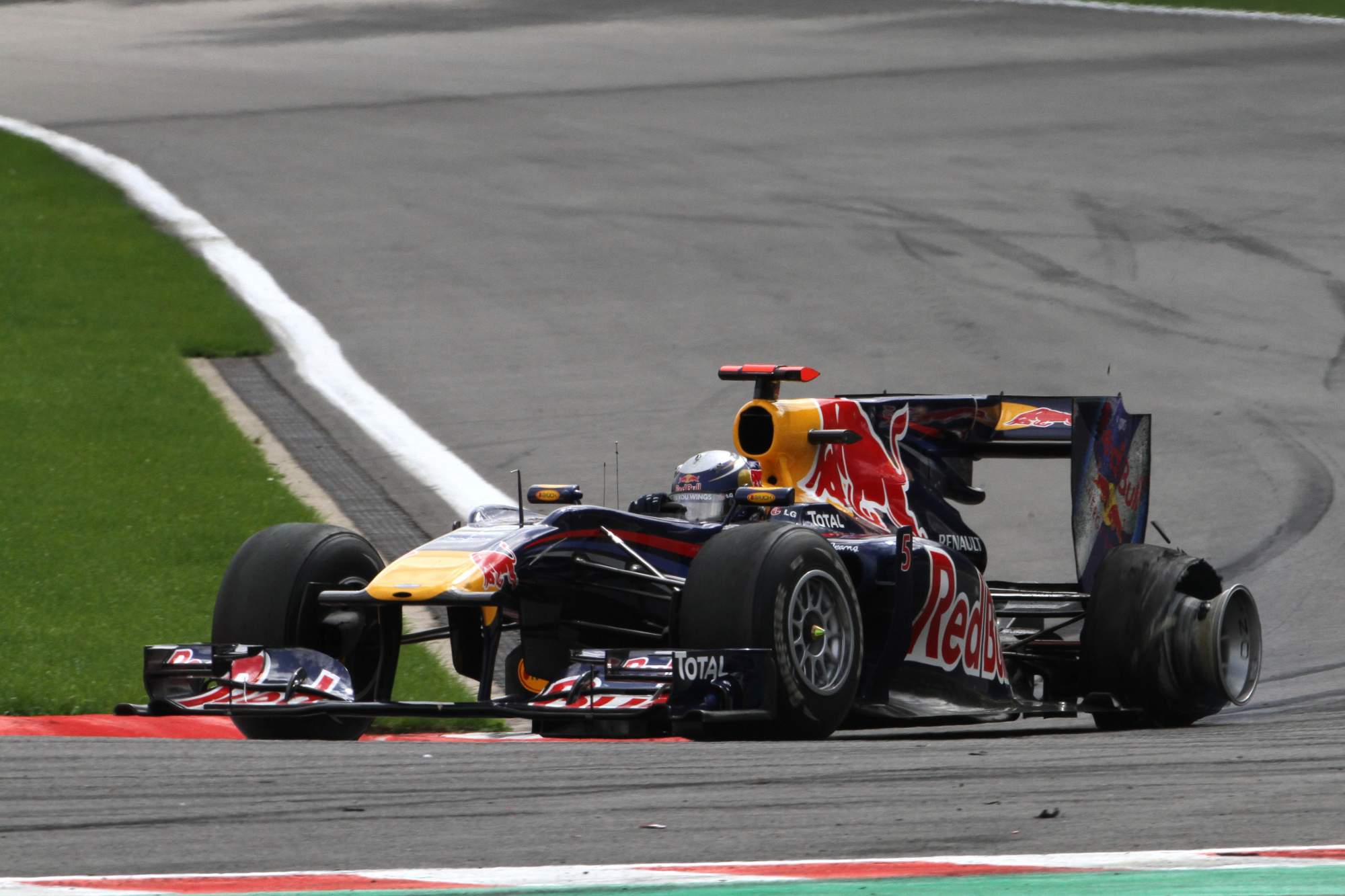 While Vettel wasn't quite the imperious title dominator he proved to be in 2011 and the latter half of '13, to say he wasn't at the same level in 2010 as Verstappen reflects their relative experience level.
Verstappen is now in his seventh season in F1, whereas back then Vettel was only in his fourth – with the first of those a part season first with BMW Sauber then Toro Rosso. And while 2010 is remembered for Vettel's errors, you could approximate his experience level to that of Verstappen in his fourth year in 2018 when a litany of blunders early in the season potentially cost him two victories and a huge number of points.
In terms of sheer F1 experience, Verstappen's current level is closer to that of Vettel in 2013. Then, Vettel was on crushing form, reeling off a record nine consecutive wins to end the season and breezing to the title.
While that's not how Verstappen's season has panned out this year, that's because Red Bull and Mercedes have been, on average, so evenly matched. But just as Vettel was a polished, proven, top-line performer in 2013, so too is Verstappen this year.
Just as Vettel did, there's every chance Verstappen will face a final-race shootout. But it will be significantly less complex than the one Vettel did, as it will be more of a winner-takes-all duel with Hamilton.
In 2010, Vettel went into the four-way shootout as the third favourite. Hamilton was the rank outsider, needing leader Alonso (246), challenger Webber (238) and wildcard Vettel (231) to have varying degrees of disaster to take the crown. While he finished second that day, that didn't come close to happening.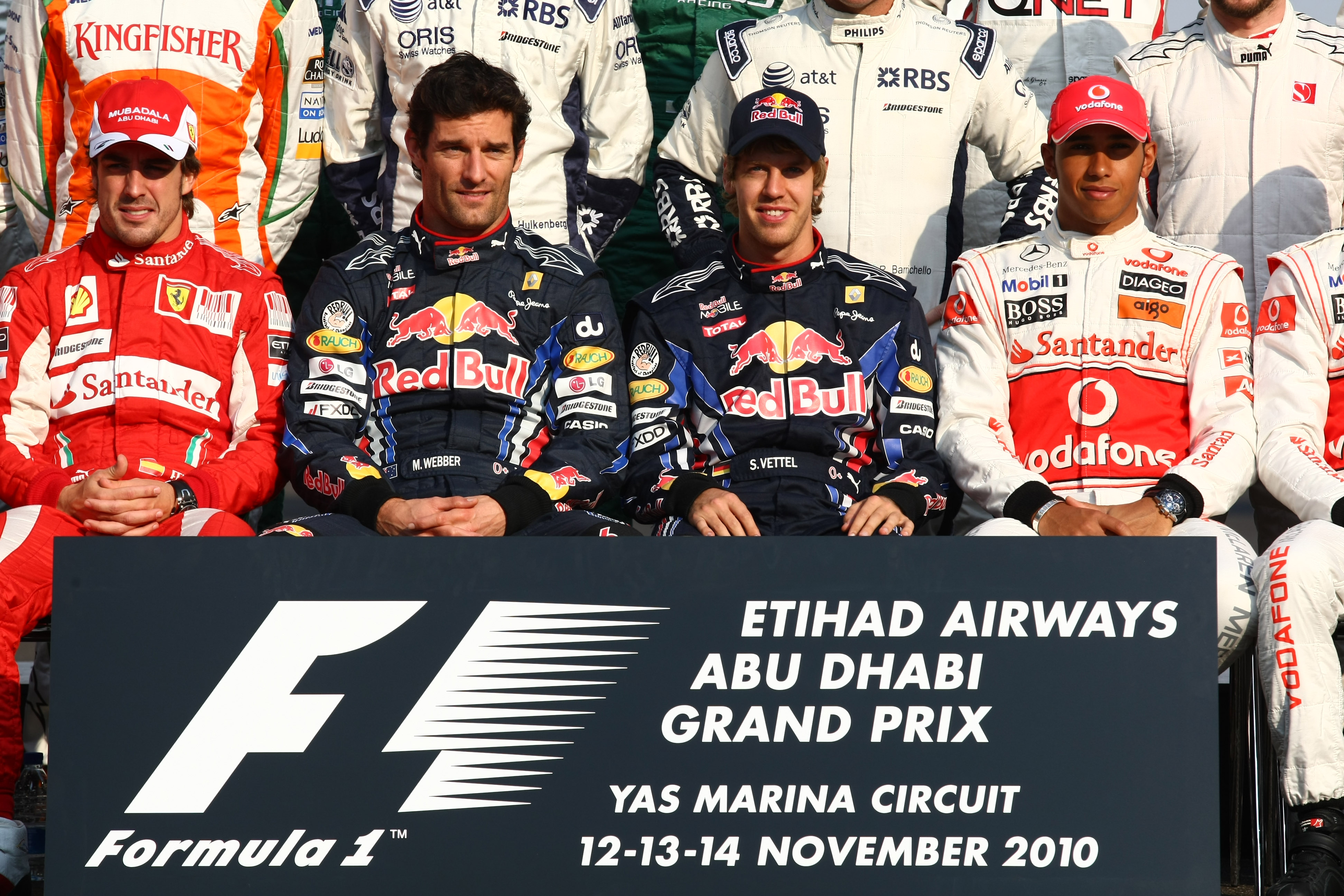 Vettel dominated the race from pole position, but Alonso ran third in the first stint while Webber struggled. After glancing the wall, he was brought in for an aggressive early pitstop, which Ferrari and Alonso responded to.
This was partly because Ferrari's strategy was excessively fixated on covering Webber and also partly because the team had failed to realise the tyres went through a graining phase that led to lap times dropping off but then recovering.
Bridgestone suspected the failure to recognise this was that the 2009 Ferrari was so poor that it chewed through the tyres the year before and misled the team about the way the rubber behaved.
Infamously, Alonso emerged behind Vitaly Petrov and stayed there for the rest of the race, while Vettel won and had a big enough points swing to beat Alonso to the title.
So what can Verstappen learn from Vettel and Red Bull's experience in 2010?
Arguably, not a great deal given the many differences that Horner referenced, but there is one important lesson. It's one that Verstappen probably doesn't need to learn as he's shown no signs of wilting under pressure – simply that even when the odds are against you if you produce your best there's always a chance.