Make no mistake, Formula 1 world champion Max Verstappen can win the 2023 Saudi Arabian Grand Prix even from 15th on the grid.
Testimonies from his rivals in the wake of a dramatic Jeddah qualifying hour, his own heroic blitz from 14th to the win at Spa last year, and the curveballs Jeddah is likely to produce all point towards Verstappen's win chances remaining high despite the painful qualifying blow of the driveshaft failure that halted him in Q2.
Mercedes boss Toto Wolff said a Verstappen win wouldn't surprise him as he's got "a second in hand" over his rivals and even joked that the failure happened because F1 CEO Stefano Domencali asked Red Bull to make things more interesting.
Wolff's driver George Russell, who predicted Verstappen's charge at Spa last year, said he expects Verstappen "to come through pretty comfortably unless there's any incidents or hold-ups".
The front row starting Fernando Alonso was adamant Red Bull is in "another league" and he's simply focusing on the fight behind him rather than trying to challenge polesitter Sergio Perez.
"I think Max will come [catch me] eventually in the race," Alonso said.
"They have this advantage. I think, there is no doubt that he will be in the podium, probably, minimum."
---
Edd Straw's verdict on Verstappen's win chance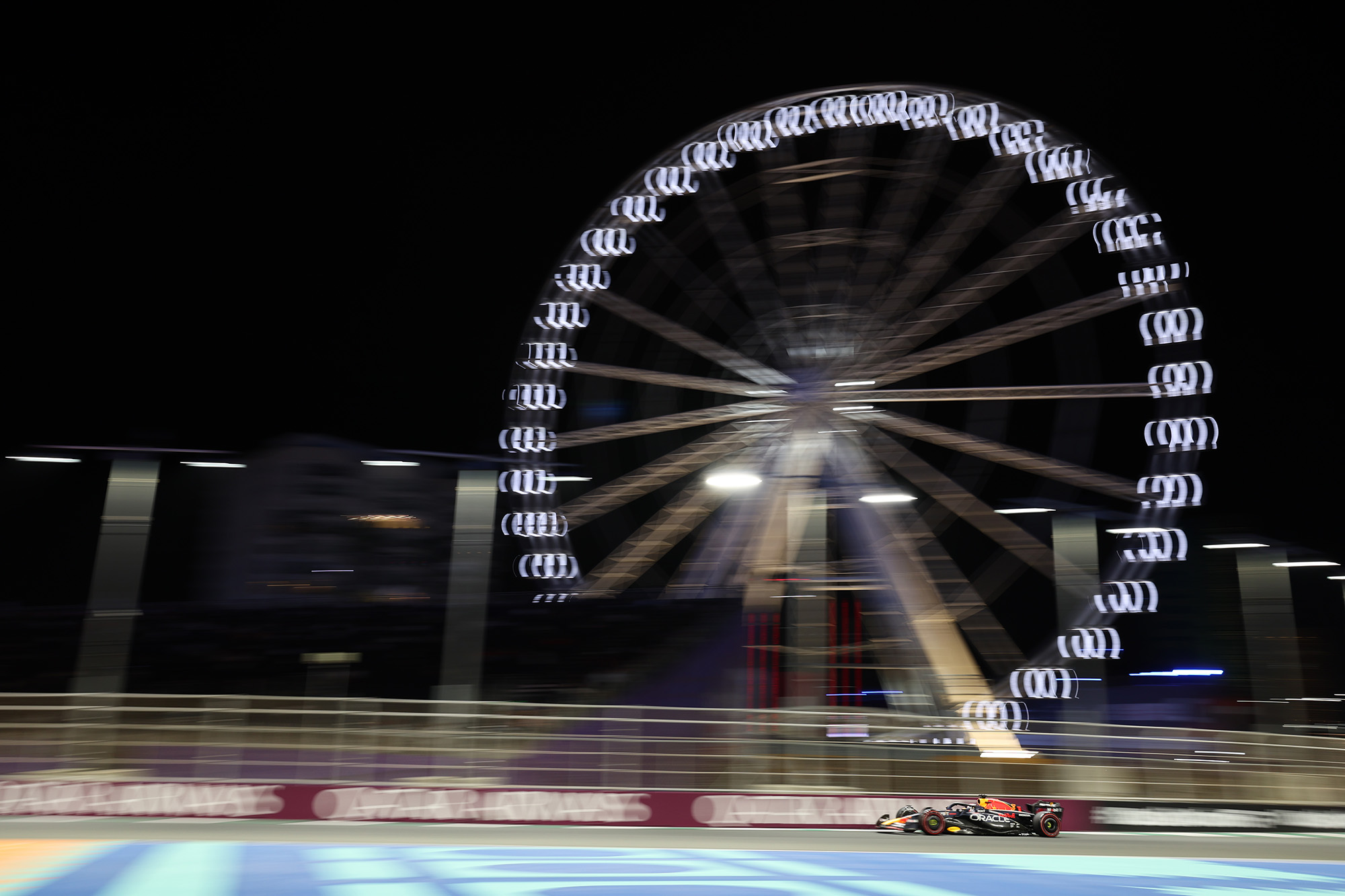 The Verstappen/Red Bull combination is clearly the fastest in the field. Given the Red Bull is strong on the straights, making up positions should be eminently possible.
His race will be defined by several factors. Firstly the choice of starting tyre. According to Pirelli, the optimum strategy is a one-stopper using medium and hard rubber. However, Verstappen also has soft Pirellis available and a car that's relatively gentle in terms of the thermal degradation.
The starting tyre will decide how attacking Verstappen will be. But given the car pace, whatever tyre he is on he should be able to pick cars off rapidly once the DRS is activated.
The only confounding factor to his progress through the midfield will be Charles Leclerc, who qualified second and starts 12th due to his penalties. Unlike other midfield runners, he will likely be keener on racing Verstappen.
The starting tyre will also decide whether Red Bull opts for a proactive and attacking first stop or not. Given this is a one-stop race, it is perhaps more likely this will not be the approach, but it is an option depending on how the race plays out.
But given the relatively high chance of a safety car, with both previous F1 races at this track being neutralised at some point, Red Bull will likely prefer Verstappen to have a longer first stint so that he's not caught out by others who have stayed out being able to pit under the safety car. Remember, that's how team-mate Perez lost this race last year.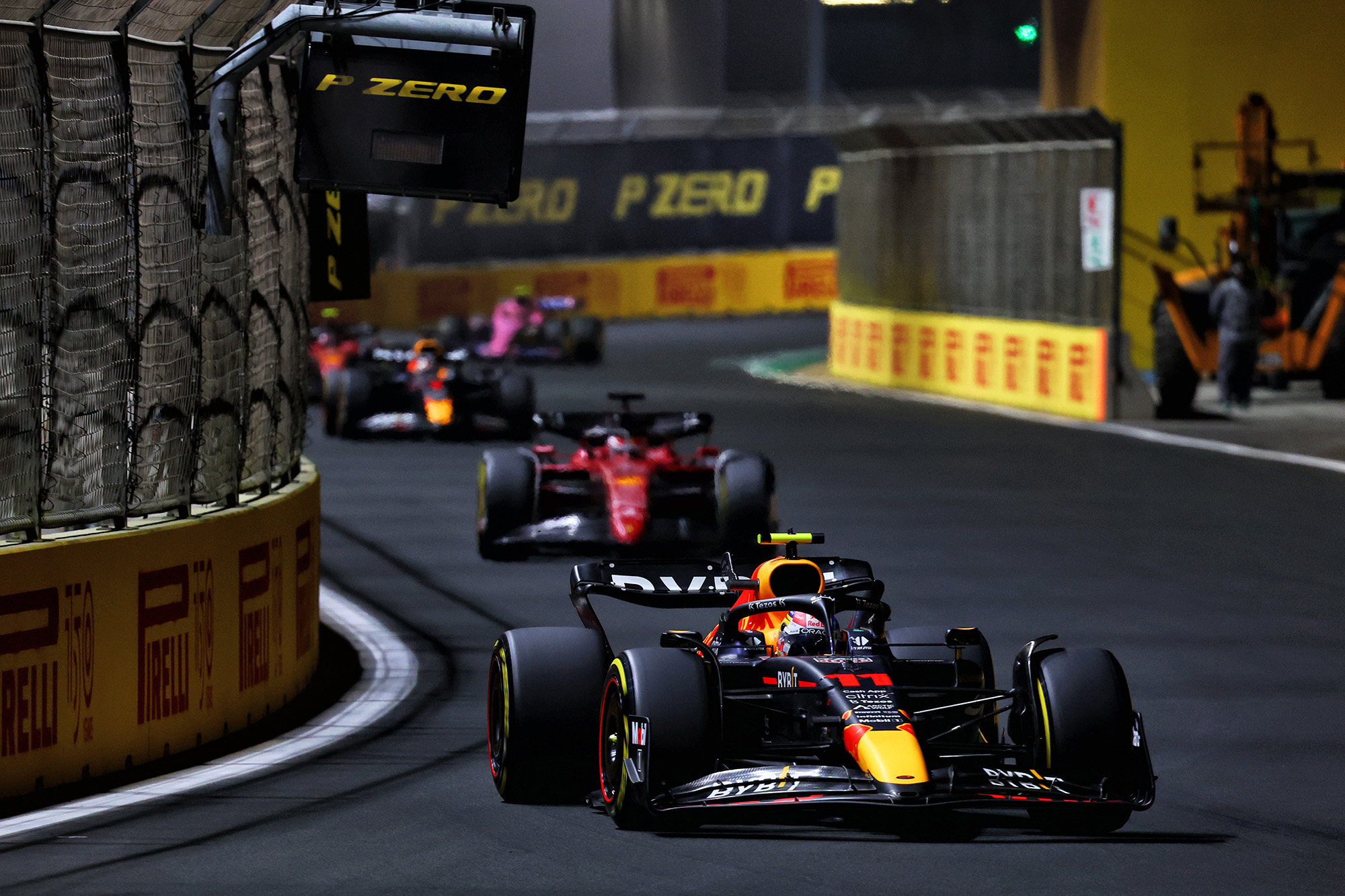 Red Bull could also have control of the race at the front if Perez holds onto the lead at the start. What's clear is that if Verstappen can minimise the time lost in traffic and get close enough to Perez, he will likely have the speed to pass him regardless of team orders.
Verstappen does have the pace to win. However, while he won easily from 14th on the grid at Spa last year, this race is a far trickier proposition and he will need things to go well for him in the early laps in particular. But if he's up with the frontrunners in the first stint, then he has every chance.
---
Perez also expected his team-mate Verstappen to ease his way to the front of the field.
"We certainly have a good race car," Perez said.
"It's where probably we are a little bit better than the competition. But it depends. Like Fernando says, so many things can happen in a race but I do expect him to come back.
"The competition, it's only going to get closer. So, to be able to maximise maximum points will be important."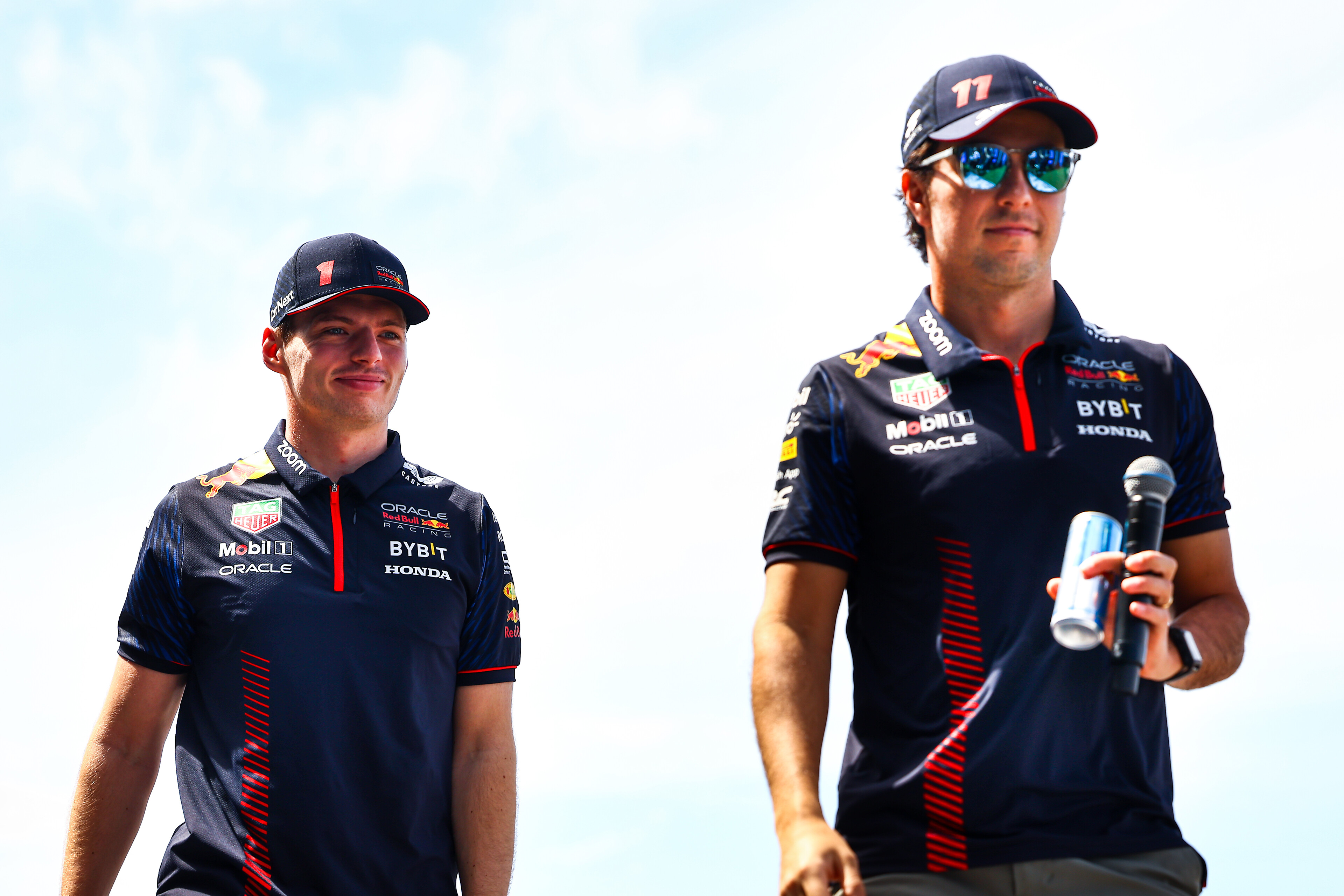 Perez was asked about the prospect of Verstappen catching him and what he would do if he saw Verstappen in his mirrors.
"Well, I am not going to approach the race thinking about Max," Perez replied.
"First of all, I have to make sure I'm able to keep the lid on the initial laps. And if I'm able to do that, to keep this lion [Alonso] behind, it will be good, because I think I can focus on my race."
When both Red Bull drivers have made it to the chequered flag, Perez has only finished ahead of Verstappen on three occasions during their two years as team-mates – when Perez's controversial qualifying crash gave him track position in Monaco last year, later at Silverstone when a wedged piece of the winglet from Yuki Tsunoda's AlphaTauri wrecked Verstappen's afternoon, and finally in Singapore where an "incredibly messy" race led to Verstappen finishing seventh while Perez won.