Red Bull and engine supplier Honda have elected to swap the power unit on Max Verstappen's car ahead of the Hungarian Grand Prix after discovering a "crack" after qualifying.
Verstappen will take on a "new power unit of the same specification" and will be allowed to keep his third place on the Hungaroring grid.
The Dutchman has been running the same power unit this weekend that was in the car during his crash at Silverstone, which had been triggered by a collision with F1 title rival Lewis Hamilton.
Friday running initially left Honda convinced that the power unit – which was feared destroyed in the Silverstone crash – was working as intended, having passed all possible inspections prior to the weekend.
The Race understands nothing in the performance of the power unit in qualifying, nor any data, indicated there was an issue.
However, Honda discovered the power unit was cracked when it carried out a physical inspection on Saturday evening.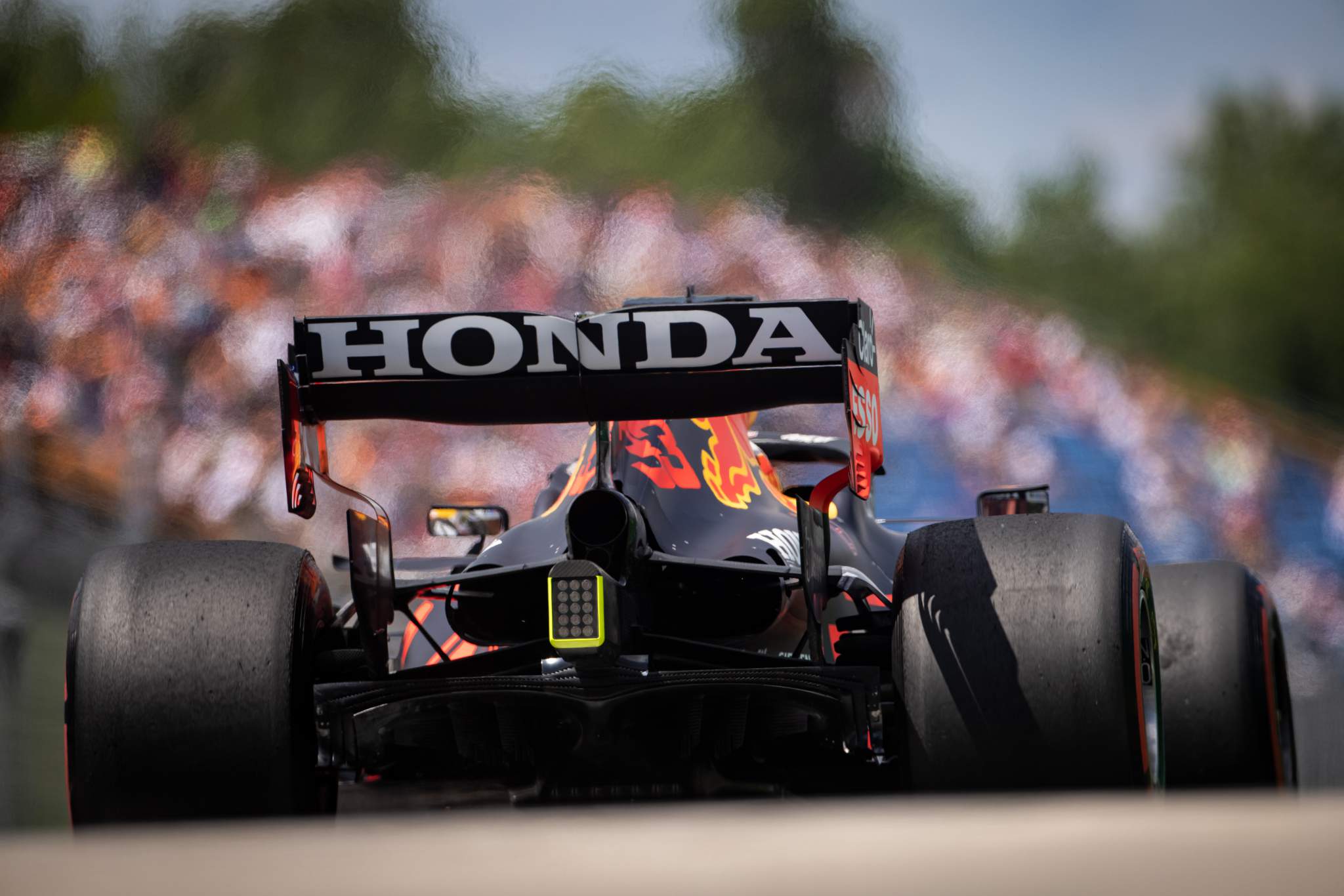 It is an issue that Honda has not seen before and is in an unusual part of the power unit, close to the chassis and important to the chassis' rigidity, which makes it almost certain to be a consequence of Verstappen's crash rather than a random failure.
The full list of changed engine components is the internal combustion engine, MGU-H, turbocharger, MGU-K and exhaust system.
The new engine is Verstappen's third of the season, and if the Silverstone-damaged spec is not able to be returned to his pool for the season, he is virtually guaranteed a grid penalty further down the road.
Honda will send the cracked power unit to Sakura for analysis in the hope of avoiding that scenario, by making the power unit available for at least future practice sessions.
It had already made changes within the confines of the regulations – and used a new exhaust system – ahead of this weekend to repair the power unit's initial damage from Silverstone.
Honda was aware that the engine passing the pre-event checks could not guarantee future issues wouldn't be discovered.
But Honda F1 technical director Toyoharu Tanabe told The Race that has happened sooner than hoped.
"We could not be 100% sure because we could not disassemble and check every single part because of the sealing.
"We did as much inspection as we could, but it means there's a chance to miss something. I didn't expect that to happen so early, unfortunately."