Max Verstappen heads into the Formula 1 summer break with his eighth (and best) win of the season secured and a second world championship within touching distance.
An 80-point lead cools the temperature of that take with nine races still remaining. Verstappen's advantage is not unassailable in mathematical terms but it might as well be when Red Bull is so relentless and Ferrari so brittle.
Victory came from 10th on the grid; from a rank-outsider position at a track notorious for being hard to overtake on; from the unfavourable reality of the two Ferraris starting second and third; from the vantage point of seeing title rival Charles Leclerc in the lead, five seconds up the road, with less than half the race remaining.
Verstappen was careful not to say so himself, but this was a statement victory from him and Red Bull – and the best of an extraordinarily successful season.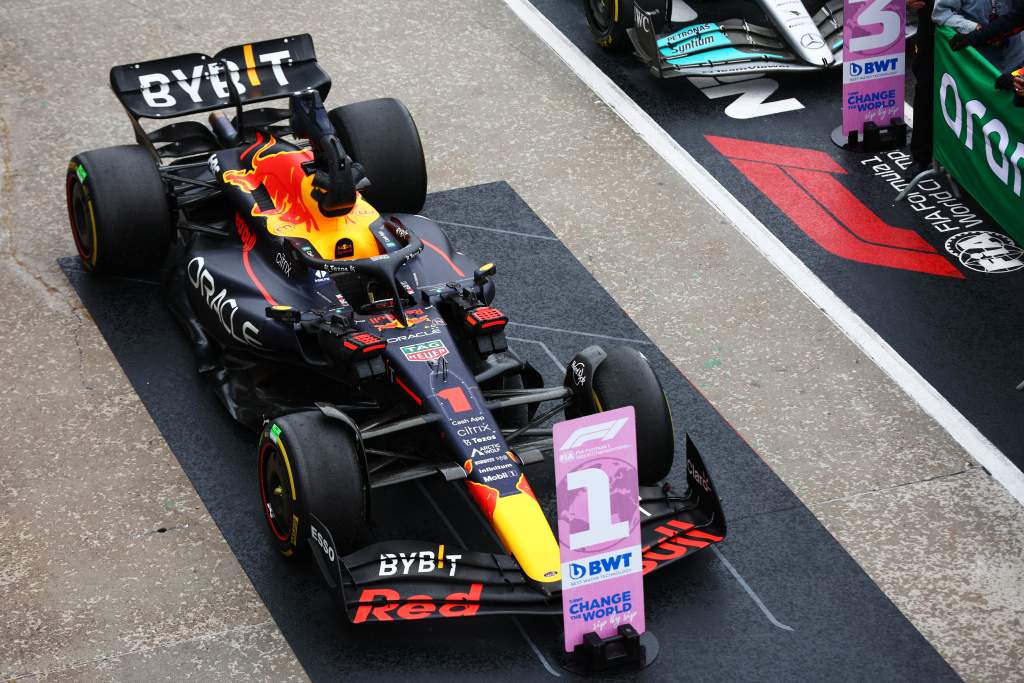 "I find it difficult to say if this is the most competitive race we've had," said Verstappen.
"I think a lot of it was also about just choosing the right tyres at the right time.
"Of course, we know that our car is quick, but I think throughout the race, Ferrari was also very fast, just they made the wrong call with the hard tyre.
"There's still a lot of things we can look into, what we can do better.
"Starting 10th, winning the race on a track like this, is of course very, very good.
"There are always a few areas where we could have done better. But overall, of course, I'm very happy."
Sometimes this season Ferrari has imploded so spectacularly that Red Bull and Verstappen haven't really done anything particularly special to win. They've just… been there.
The Hungarian GP was emphatically not a case of picking up the pieces. This was Red Bull and Verstappen just being an absolute force in the Grand Prix. Verstappen's 360-degree spin aside (clutch/gear shift-inflicted or not), they were faultless on Sunday – right from the very beginning in recognising the issue with the original plan to start on the hard tyre and realising that was unusable.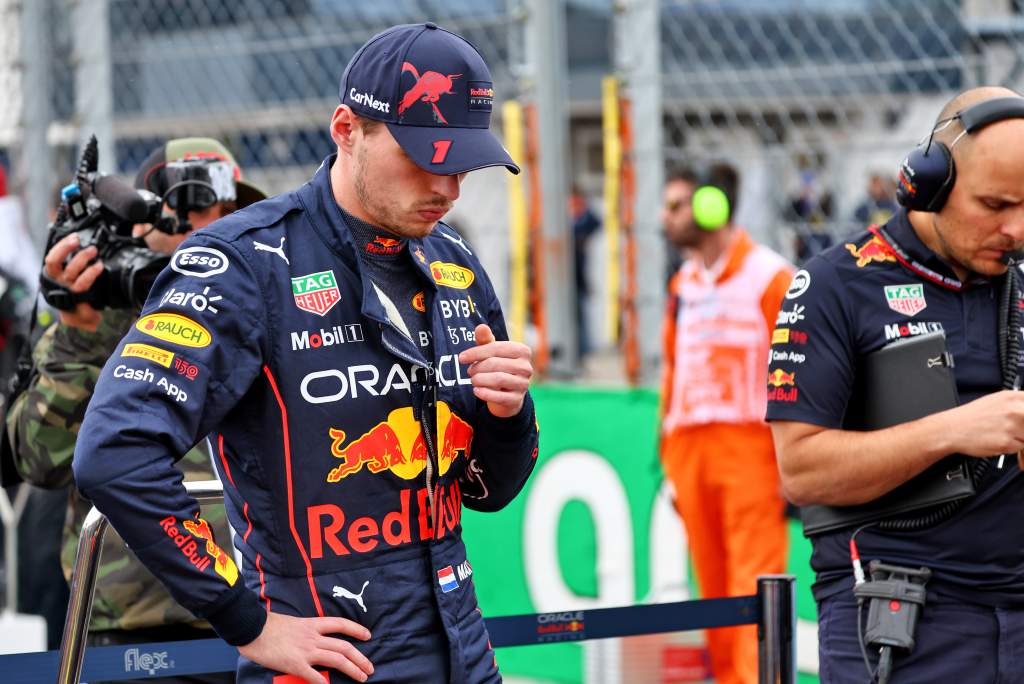 "Our strategy was out of the window after the laps to the grid! So, we had to change it around and make a new one," Verstappen said.
"But I don't think that's very hard for the team. They're very flexible, and they know what they're doing."
If anything, Verstappen was a bit too careful on the run down to Turn 1. He let himself get pinched a little bit, but he had a sensible attitude. It was about survival. After that it was about sensible progress. Then it became about strategy and aggression. Each time Red Bull made a smart, bold call and each time Verstappen executed on-track as required.
"It's incredibly important if you want to fight for a championship," said Verstappen of his faith in Red Bull's decision making.
"You know, you can't afford many mistakes. It's of course very hard to always be on the good side. But I think we have a lot of good guys and girls in the team.
"Today, Hannah [Schmitz], our strategist, was insanely calm. She's very good."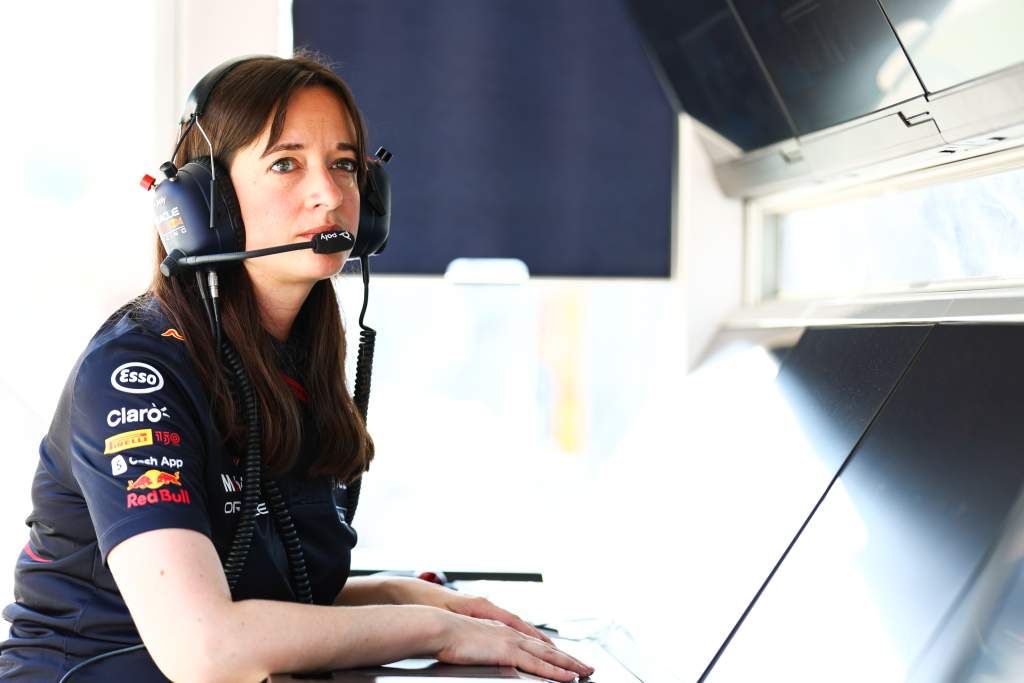 This race and performance from Red Bull and Verstappen, but also Ferrari as well, just summed up why it is inevitable that Verstappen is going to win this world championship. There's no other outcome.
It's easy to say because of the points lead that Verstappen's got this in the bag. He's 80 points in front and if you trade old money for new money, there's only one other season where a bigger deficit than this has been overturned: 1976. James Hunt won the title having been 33 points behind Niki Lauda (around 90 points in present points currency). But of course Hunt's comeback relied on an exceptional set of circumstances. It wasn't a normal title fight.
There's greater symbolic value to this grand prix though. Red Bull and Verstappen were sharp, decisive and ruthless. Ferrari started the race second and third, with its main title rival 10th and the other car 11th, and didn't just fail to win, it failed to get at least one driver on the podium.
That is astonishing. It highlighted Ferrari's breadth of shortcomings and Leclerc even alluded to the fact that there always does seem to be something, a problem or two each race, that's holding them back at the moment.
Red Bull and Verstappen, one the other hand, are just unstoppable. They're a championship juggernaut. They look every inch the pairing that was capable of going toe to toe with Lewis Hamilton and Mercedes last year. We know the standard that was set there, and Verstappen and Red Bull met it in 2021.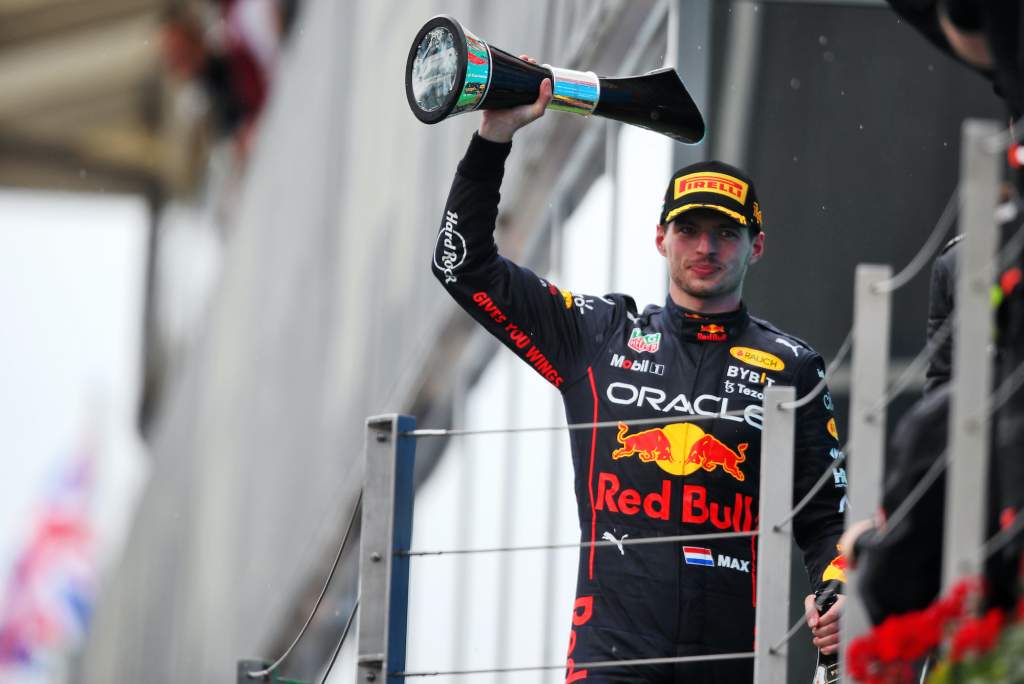 Ferrari and Leclerc haven't brought themselves to that level. There has been a big jump from where they were last year to where they are now. But the standard that Verstappen and Red Bull are setting is too high for Ferrari and Leclerc.
Leclerc must be included in that because he has made two key mistakes this season, France the previous weekend being the main example of that.
Verstappen's not immune to errors, as this race showed – but when he can spin, loop it 360 degrees and minimise his time loss… even his errors seem pretty perfect at the moment.
"We'll try to win as many as we can in the remaining races we have," said Verstappen.
"But of course, more importantly, we have to keep the lead in the championship. That's, of course, what we have to try and secure."
He will. Red Bull and Verstappen are championship-bound. Only other-worldly interventions can stop them now. Ferrari almost certainly cannot.