The 2021 Formula 1 title battle has changed Max Verstappen's view of Mercedes and his championship rival Lewis Hamilton.
Verstappen and Hamilton are level on points as F1 prepares for a winner-takes-all finale in Abu Dhabi.
The title fight has become increasingly tense as 2021 as progressed and the off-track element has also descended into bitterness on several occasions.
On more than one occasion this year Verstappen has said that Mercedes personnel have shown how they "really are".
Asked by The Race if his opinion of Hamilton and Mercedes has changed this year, Verstappen said: "Yep. Very much. And not in a positive way."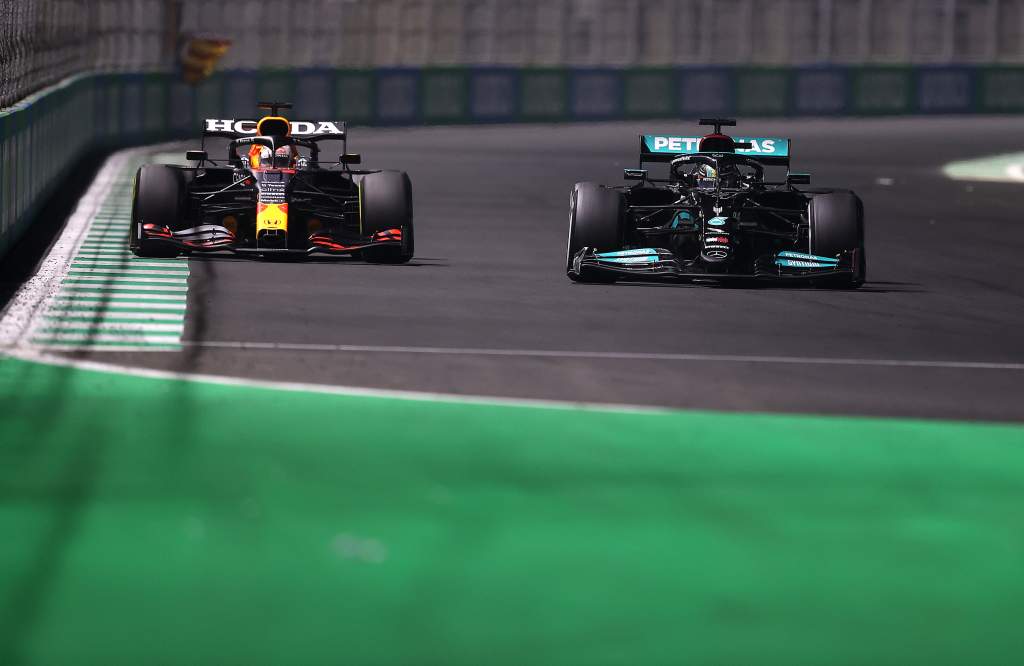 Early in the season the two drivers were fighting wheel-to-wheel and while there were still slightly contentious moments, they never made significant contact and both drivers claimed they were happy to keep racing like that for the remainder of the season.
The events from Silverstone onwards and comments from both drivers since have indicated that their relationship has deteriorated over the course of the fight.
But Verstappen said he will congratulate Hamilton if the seven-time world champion wins the title this weekend "if everything goes fair".
The first major event in the decline of their relationship came at the British Grand Prix when Hamilton was deemed at fault for a collision that put Verstappen into the barriers at high speed.
Red Bull and Verstappen were furious with Hamilton's driving and also his and Mercedes' celebrations post-race, while Mercedes felt Red Bull went to great lengths in the aftermath to tarnish Hamilton's reputation.
There have been further flashpoints since, including an incident in Brazil that Mercedes tried to get re-opened by the FIA after the event.
Most recently, in last week's Saudi Arabian Grand Prix, Verstappen was effectively penalised three times for offences against Hamilton and criticised for his driving post-race.
Ex-F1 boss Bernie Ecclestone has even claimed Verstappen is being 'bullied' by Mercedes and Hamilton.
Asked about those comments, Verstappen said: "Well, clearly he feels that something is not right.
"I don't experience bullying but I think what is going on of course is not correct."
Verstappen is also still upset with the penalties he received in Saudi Arabia and suggested Hamilton has been treated more leniently by the FIA.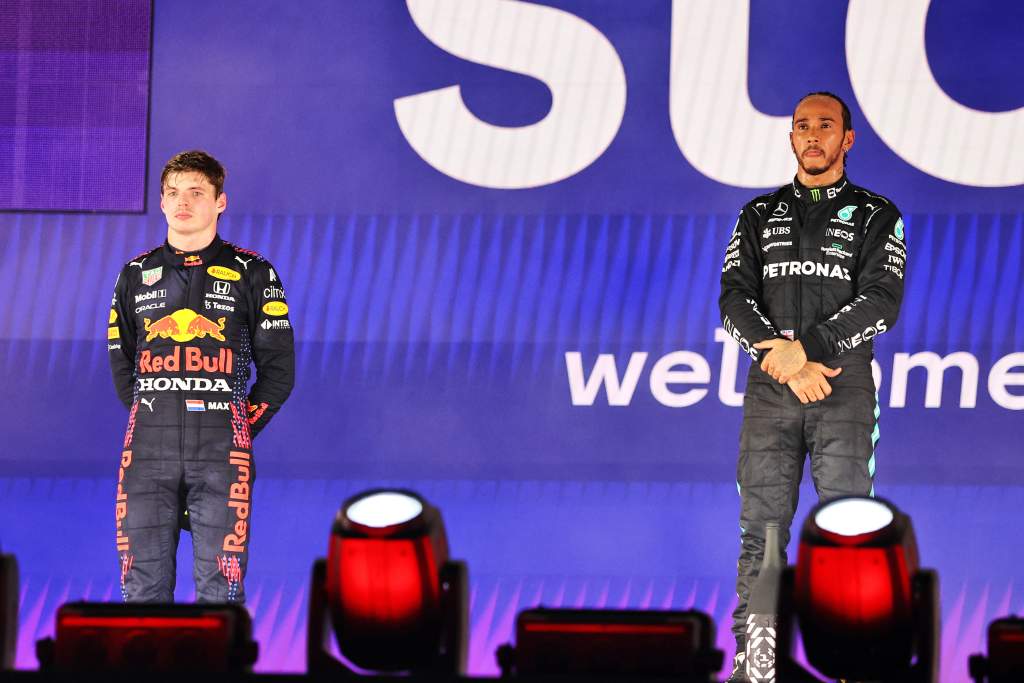 This week boxing champion Tyson Fury recorded a video supporting Verstappen in the wake of his Saudi Arabian GP criticism but Verstappen suggested his main issue is with the officials.
Verstappen said: "At the end of the day criticism that's always there. But I think for myself, what is unfair is that I'm just treated differently than other drivers.
"Clearly other drivers can get away with it, and I can't, and that's a bit of a problem."
Asked why, he said: "I don't know. You have to ask the people who make the decisions."