Max Verstappen has criticised the "stupid" throwing of flares onto the track during qualifying for Formula 1's Dutch Grand Prix.
Q2 was red flagged after a fan threw a flare onto the circuit at a time when only Williams driver Alex Albon was on track. The individual responsible was quickly identified and removed, according to the FIA.
There also appeared to be a second flare on or next to the track that caused a brief yellow flag in the vicinity of Turn 1 during Q3, although a stoppage was avoided in this case.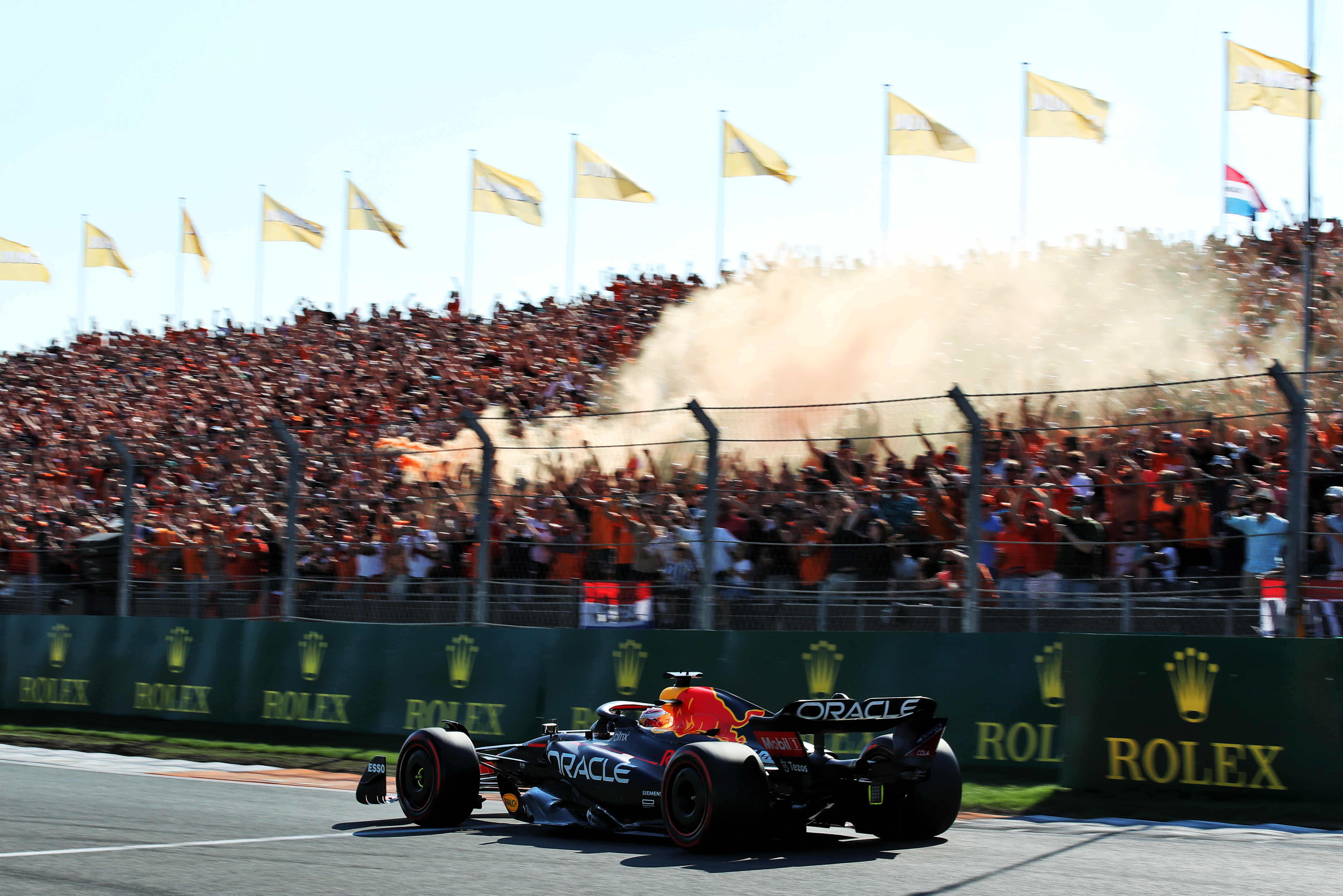 Verstappen, who beat Ferrari driver Charles Leclerc to pole position by 0.021 seconds, described throwing flares onto the track as dangerous and told fans not to do it.
"It's just very silly to do," said Verstappen.
"To hold flares, it's nice but of course there's a limit to how much. But to throw it on the track is just stupid and also the person that did that got removed.
"Just don't do that, it's not good for anyone. You get thrown out so you can't see the race and, for us, the session is stopped because it's dangerous when there's stuff on the track.
"You shouldn't do it."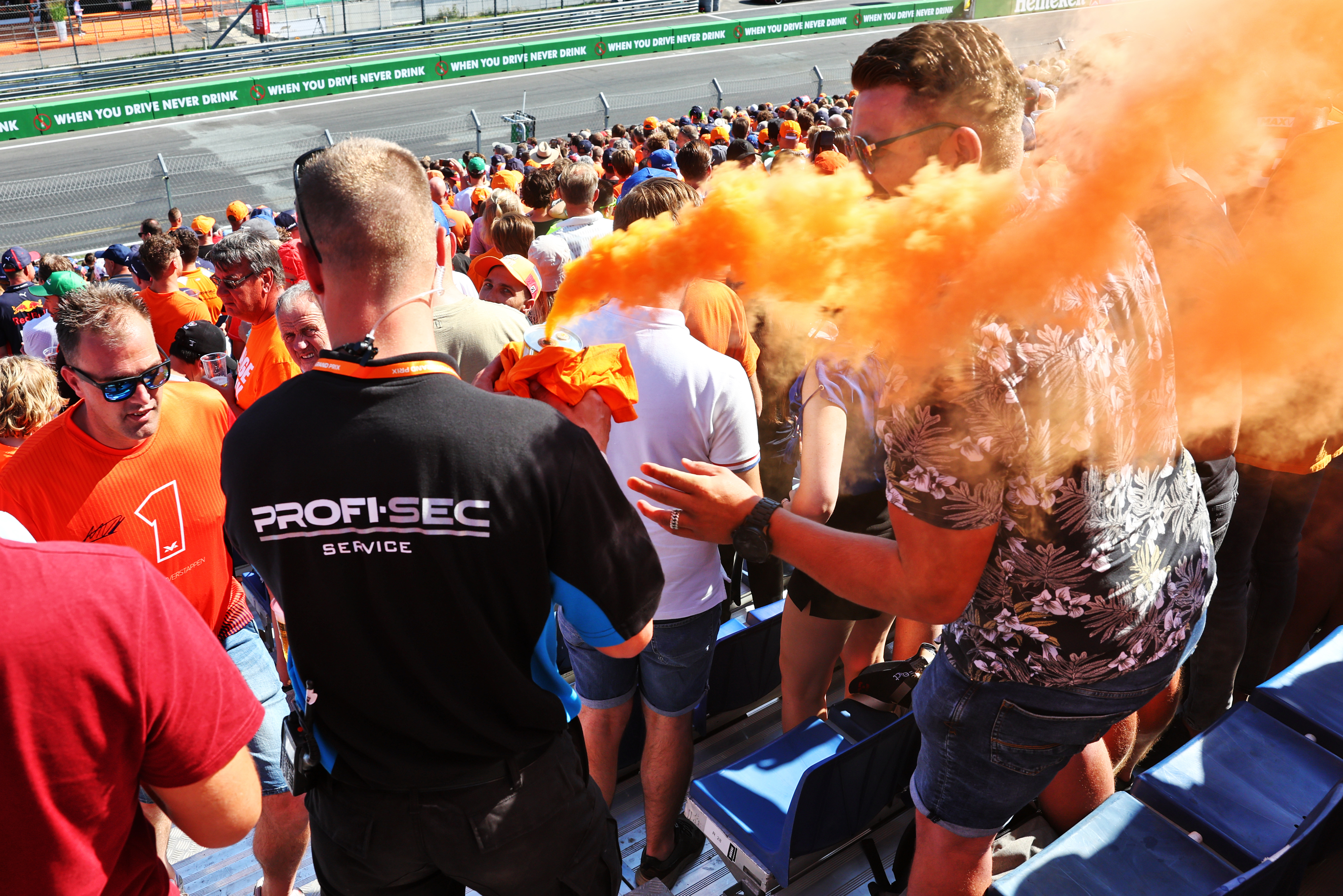 Flares have been banned for this weekend's Dutch Grand Prix, although plenty appear to have been used among spectators.
Williams driver Nicholas Latifi revealed after qualifying that the issue of flares has been discussed in the drivers' briefings and called for fans to "behave".
He also warned that the use of flares in last weekend's race at Spa caused some visibility concerns in terms of identifying whether or not a car was having an incident ahead.
"We've spoken about it in the driver briefings," said Latifi.
"Obviously, we don't mind it in certain situations, let's say specifically [not] qualifying and start of the races. Even during the race it's not the greatest.
A flare on the track prompts a red flag #DutchGP #F1 pic.twitter.com/DuhP7LIRs3

— Formula 1 (@F1) September 3, 2022
"In Spa it was probably the first time – and I think a lot of the other drivers commented the same – it actually confused whether there was a car off ahead of you, or whether it was just an orange flare.
"Most of the time it's a very distinct orange, so you know, 'OK, that's a flare, that's not gravel'. But at Spa it was a few times where it was like, 'Oh, has someone gone off in front and there's just not a yellow flag?'.
"So it's not ideal, especially on a track like this where everything is very close. I think fans need to behave a little bit. I remember last lap last year, when they lit the flare, you couldn't see anything in the chicane at the end. If there's still a race going on behind, it can be quite dangerous.
"There needs to be maybe not just security checks, because you can't security check 100,000 people, but stricter consequences if someone is seen doing that."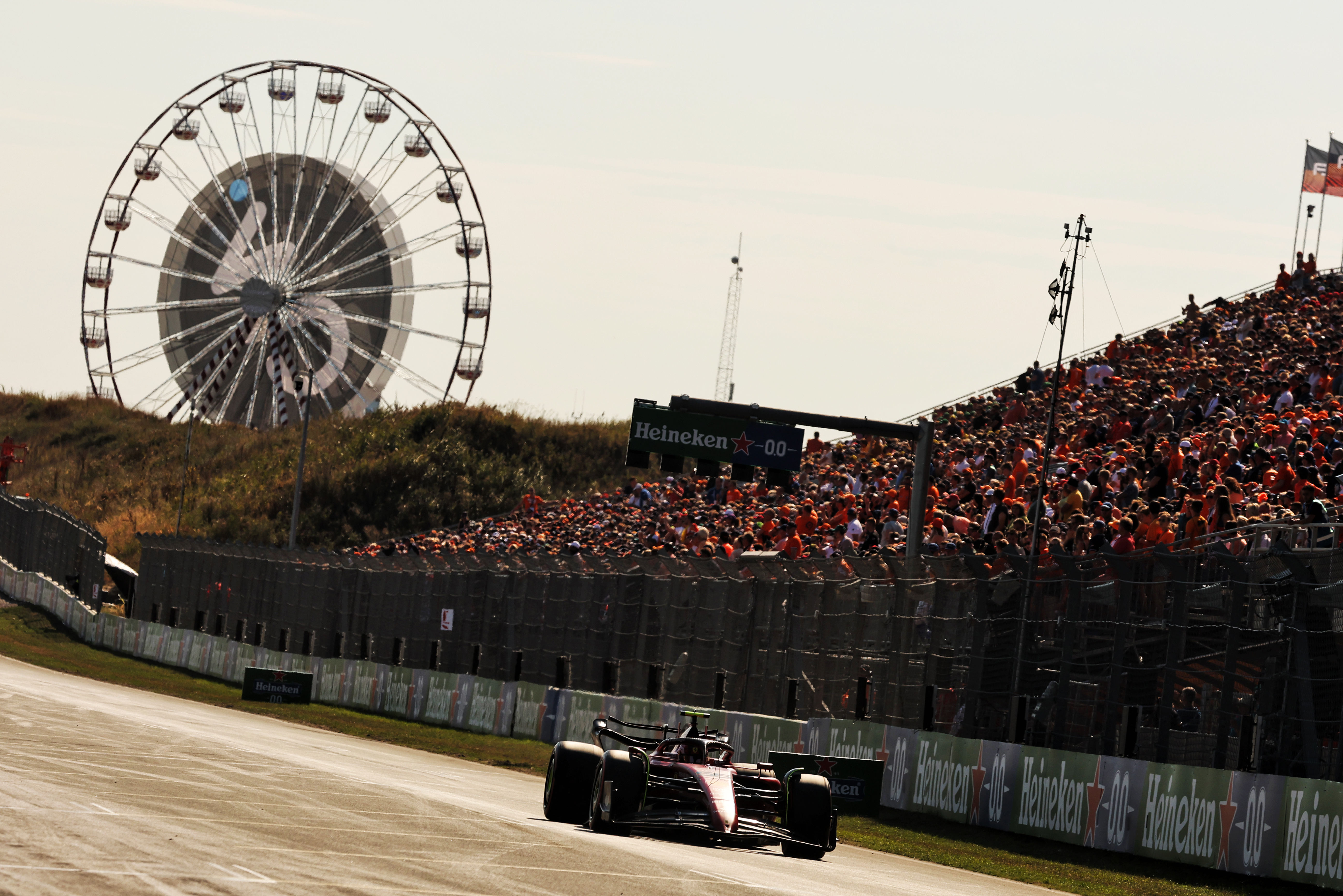 Carlos Sainz added that when flares are allowed, there should be some restrictions on when they are and are not used.
He had no concerns about flares being used when drivers were on their slowdown laps at the end of Q3 at Zandvoort, but said they pose a risk if used on quick laps or, in particular, during the race.
"It's also important to let the fans know when it's possible to use the flares and when it's not," said Sainz.
"It was good that on the in-lap when Max got pole they used them but not in the middle of the race or in lap one when we are in the middle of fights. At 300km/h in these cars you don't want any distraction from smoke.
"Hopefully the organisation can do a good job in warning when it's the time to use them and when it's not. And even more important, not to throw them into the track."
Team-mate Charles Leclerc also called throwing flares onto the track "dangerous" and praised the prompt reaction.
"It's dangerous so don't do this," said Leclerc.
"It's good that there was a reaction from the security guys. This shouldn't happen so I don't know if in the future we can do anything to avoid that.
"If a car is passing at that time then it can create unnecessary risks, so hopefully it won't happen again."