From one of Formula 1's greatest seasons emerged a fierce rivalry more dramatic than the championship has witnessed for many years.
And as the run-ins between Max Verstappen and Lewis Hamilton tallied up it was clear the relationship was souring, with Verstappen going so far as to say on the eve of the season finale that this year has changed his view of Mercedes and Hamilton.
But things were already softening by the time the championship was settled.
And among Verstappen's various champion's media commitments since Abu Dhabi, this line from a BBC interview stands out: "You look each other in the eye. You don't say a lot but you do relate a lot and you really appreciate the fight.
"Sometimes we did hate each other, but that's fine. That's the competitive spirit of both of us.
"He is an incredible driver."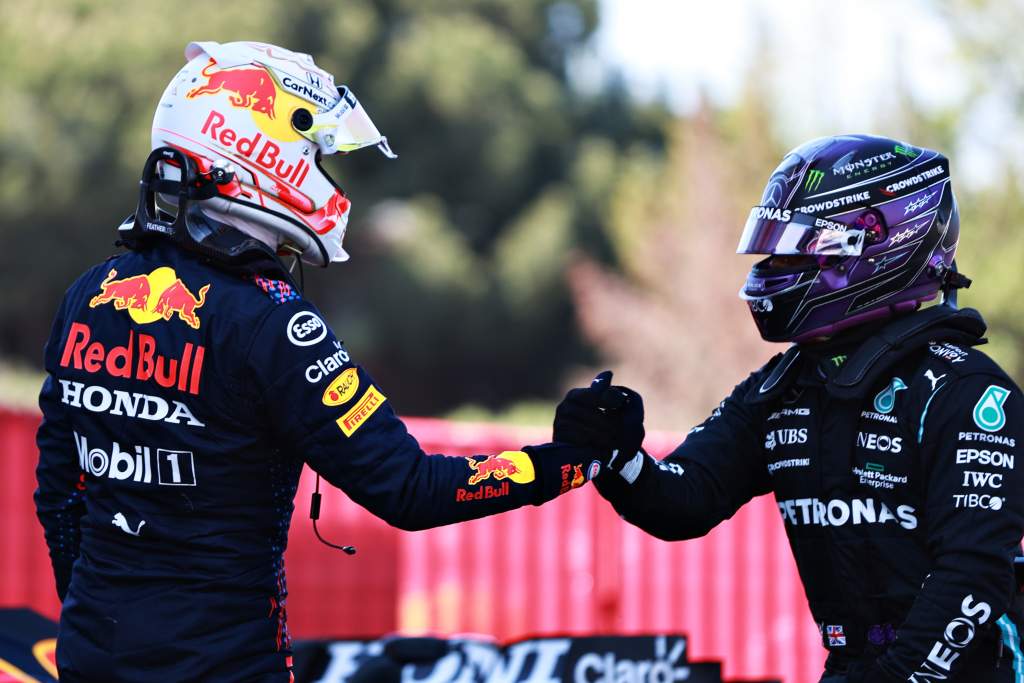 'Hate' is a strong word. But if you reflect on the severity of 2021's flashpoints and what was at stake, it would not be a surprise if their feelings for one another did stray into that territory at times. Especially when it was most highly-charged.
These two fit multiple seasons' worth of storylines into a span of about nine months. We only very, very briefly saw a respectful, hardcore phase in the first few races before it began to deteriorate.
The clash at Silverstone, their biggest and most controversial colliision of the season, was clearly the spark that properly ignited things.
And Saudi Arabia, where they clashed multiple times and even made contact after Verstappen 'brake tested' Hamilton, was probably the height of their division.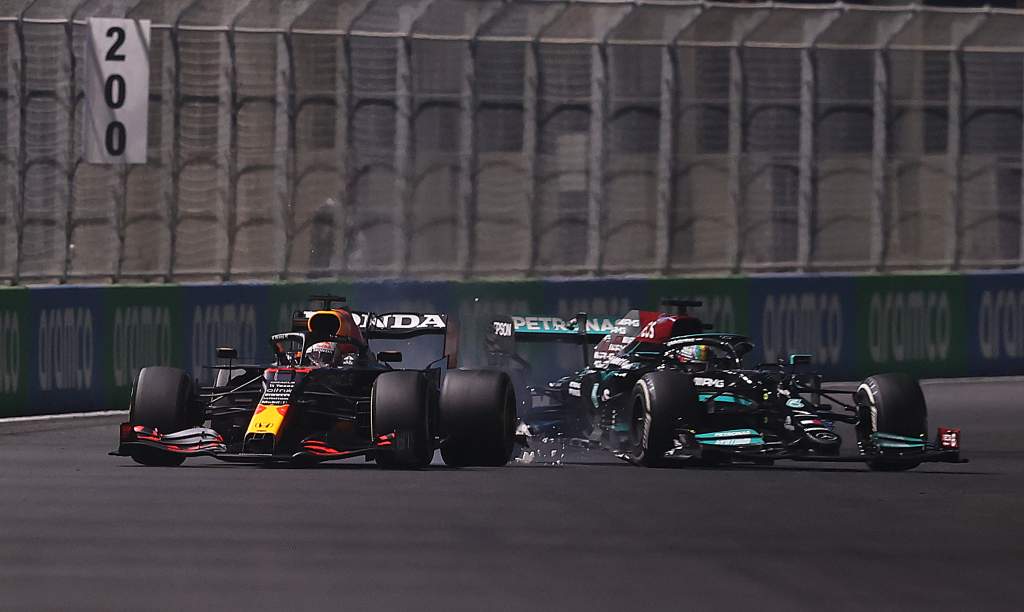 But even in Abu Dhabi, where the dominant story became the controversial finish, there was a run-in between the two as Verstappen launched an aggressive first-lap move and Hamilton skipped across the run-off to stay in front.
We have covered the erosion of the Verstappen/Hamilton relationship in a previous piece, so there's little need to dwell further on the specifics here – suffice it to say it was clear by the end of the season their behaviour on-track was being affected by the decay of respect towards one another.
Because he didn't speak much at all after Abu Dhabi, we don't know what feelings Hamilton may harbour towards his season-long adversary. All we have to judge is Hamilton's attitude through the year.
That was generally respectful with the odd goading remark, and some more emotional comments in the heat of the moment especially when he felt wronged by Verstappen.
None of that is indicative of Hamilton losing all respect for Verstappen, though.
There's certainly no evidence of Hamilton having as toxic a relationship with Verstappen as he had internally at Mercedes with Nico Rosberg.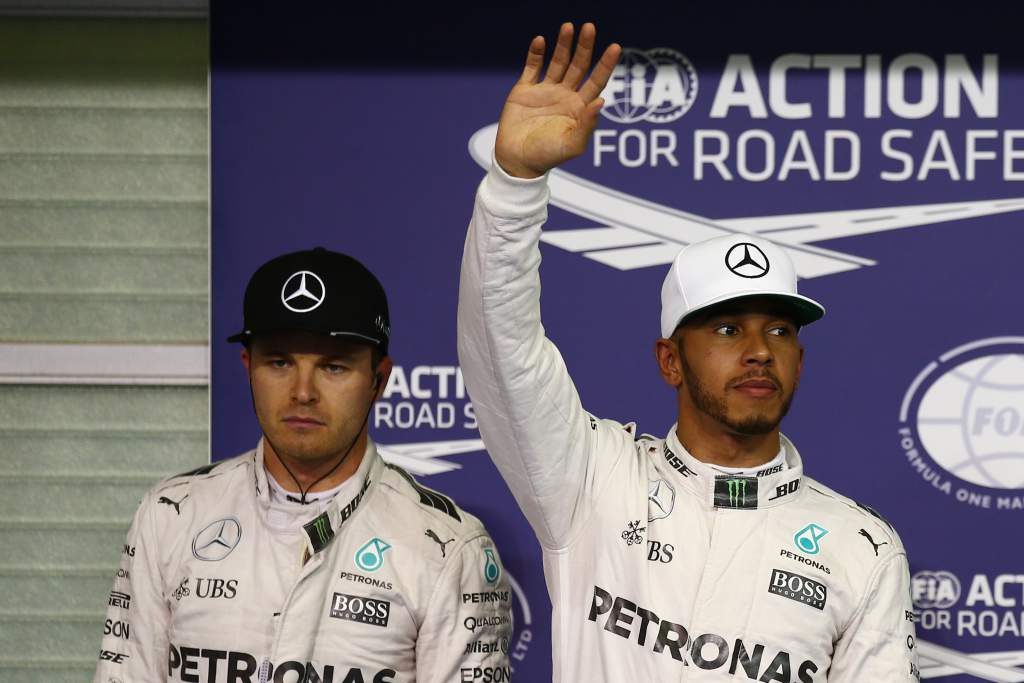 Especially as in his sole media appearance post-race Hamilton was very quick to congratulate Verstappen, even though he had lost the win in controversial circumstances.
When there is so much on the line and the intensity is as fierce as this, every emotion is magnified.
We've already seen a step back from any animosity and when the two were paired in the same press conference on Thursday in Abu Dhabi it almost felt like they were a little embarrassed by how far things had gone. Neither wanted to pour more fuel on the fire.
More importantly, when all was said and done the two drivers were able to shake hands, the loser congratulated the winner, and both sides have since acknowledged the part they played in an historic season. While this fight is the kind that can breed hatred at its peak, it also sows the seeds for an eternal respect.
It doesn't detract from the fact that at one point, it looked like these two genuinely disliked each other. But Verstappen summed up the situation well in his interview with the BBC: that's just how elite sportspeople chasing the ultimate prize will feel.
The title fight was sometimes compared to the one between Ayrton Senna and Alain Prost given the collisions and the animosity – but even that frosty relationship was thawing before Senna's death, as seen on the 1993 Adelaide podium (Prost's final race and what would turn out to be Senna's final win).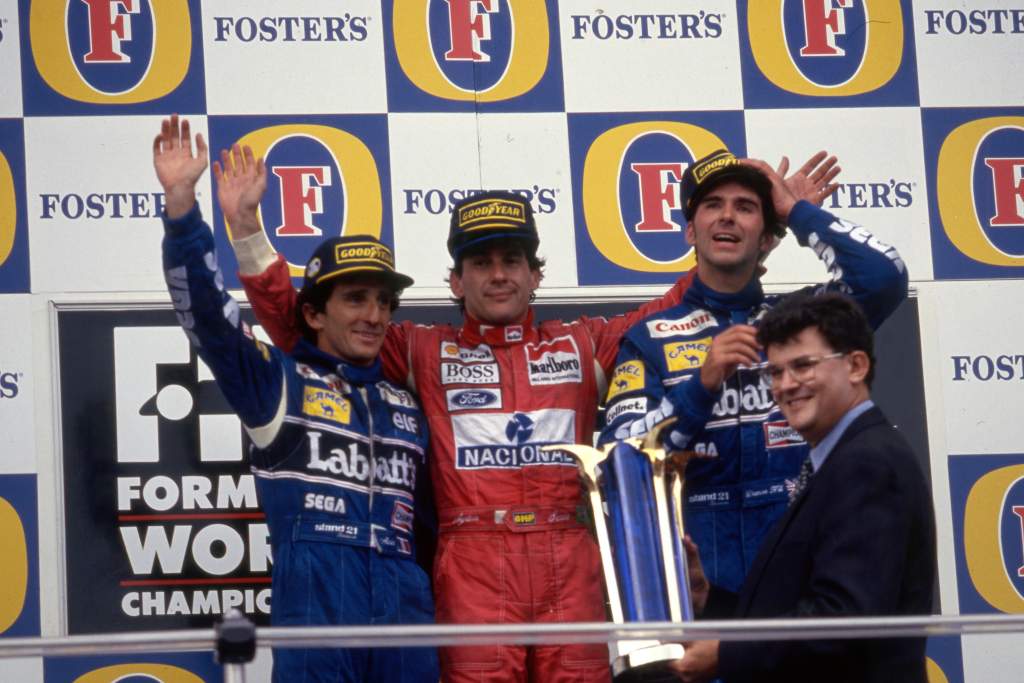 There's always the chance for warring foes to reconcile. The main thing is there's still underlying respect. Which is the case with Hamilton and Verstappen, so any damage to their relationship is definitely repairable.
There's one lingering part of the fall-out that shows not everything in 2021 will pass so quickly, as outlined in a previous piece on the ill-feeling Red Bull and the Verstappens still have over the Silverstone incident.
But in the weeks, months, and years to come, even the feeling around what happened there will gradually fade.
And in all likelihood the respect between Hamilton/Verstappen will only be enhanced as they reflect further on the momentous battle they engaged in.