Red Bull's Max Verstappen and AlphaTauri's Pierre Gasly have both expressed their feeling that engine manufacturer Honda "never really left" Formula 1 despite its official withdrawal ahead of 2022.
Both drivers' teams have continued to use power units designed and built by Honda, but badged as Red Bull Powertrain engines.
In its current status as effectively a contractor Honda has had the logo of its racing department HRC on both cars, and starting from Suzuka the main Honda logo will return, too, as part of a "strengthened" collaboration between the company and Red Bull.
It had already committed to a revised agreement with Red Bull earlier this year, under which it will continue to assemble the frozen-in-spec engines through to the end of the current rules cycle in 2025 – and the possibility of it then tackling the next set of power unit regulations has loomed larger ever since Red Bull's planned Porsche cooperation fell through.
"It's great to have the full [Honda] name back on the car," said Verstappen. "HRC was already on the car, so… Honda never really left.
"And of course, that makes it extra special that they're back on the car just before their home grand prix. We've been working really well together, it's been really enjoyable.
"In terms of the working relationship compared to last year, not a lot has changed anyway. Just very happy that the name is back."
Honda's presence is definitely diminished in the paddock, in terms of the presence of the corporate bosses and the hospitality, but Verstappen's sentiment that the working side of things hasn't really changed was also corroborated by Gasly.
"That's the thing. That's personally the way I feel," Gasly said when asked by The Race whether there was a feeling Honda hasn't actually left F1.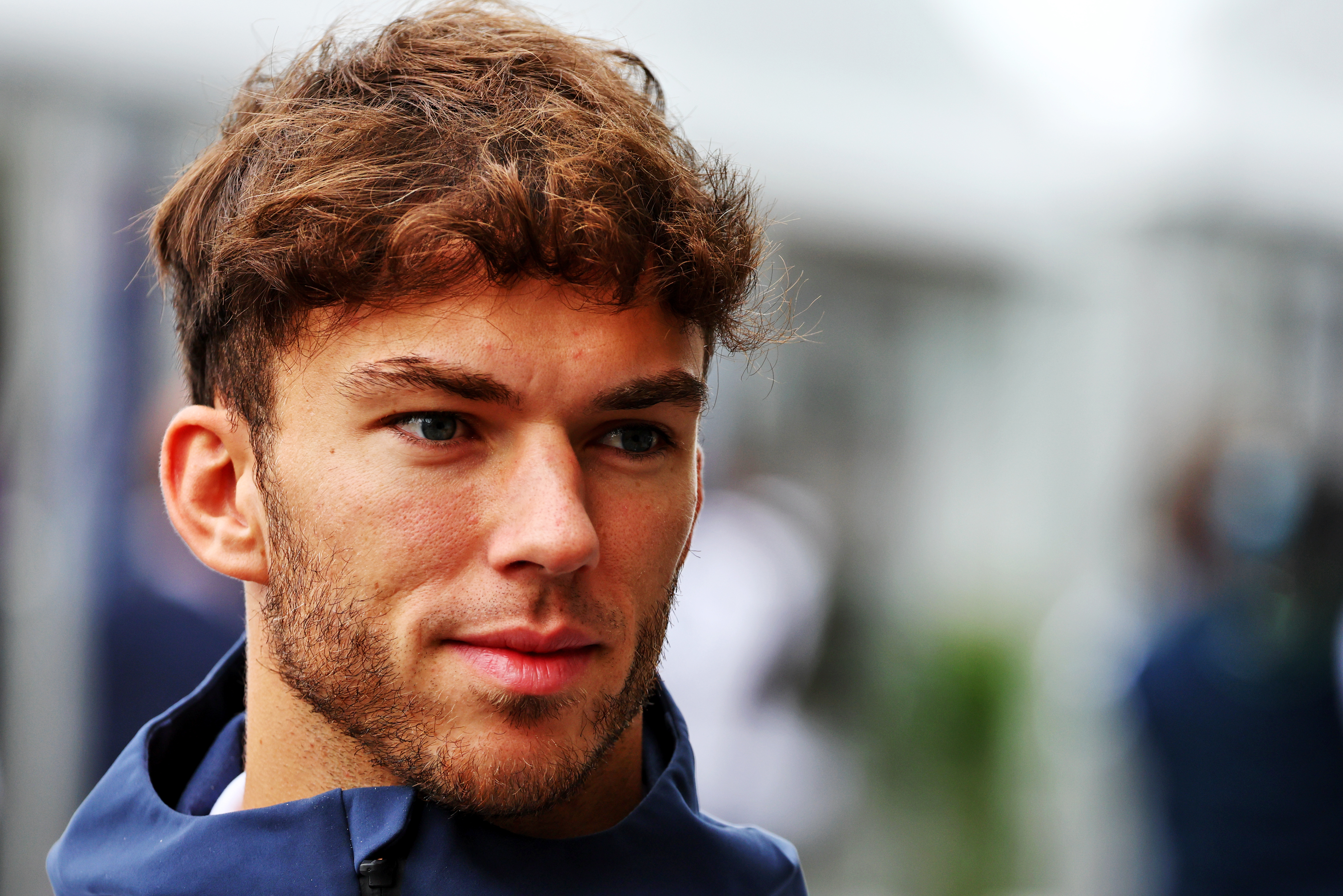 "Because I've still been working with the same engineers, I've still been in contact with my Honda guys. I know that the job has been kind of split between Red Bull and Honda, but when we talk about the engine we always refer to it as the Honda power unit.
"So even for us we kind of feel like things have never really changed except a bit of paperwork."
It is unclear whether the new revised branding deal will lead to any other moves to increase Honda's visibility as part of Red Bull/AlphaTauri's F1 efforts.
One possibility floated was incorporating Honda back into the official engine name on the entry list, with the unit currently badged as Red Bull Powertrains RBPTH001.
"I'm just glad that they're coming back and they're fully committing again to be 100% present and to show that because I think it's in their spirit," said Gasly of the increased branding.
"I've been working with them for many years. I know how efficient they are and when they really want something, they make it happen, I think it's really, really great to see them committing to Formula 1 in the way they are doing."