Reigning Formula 1 world champion Max Verstappen hinted at his displeasure at F1's increased swing towards city centre street tracks as the threat to the Belgian Grand Prix's future became a major topic of paddock conversation again ahead of this weekend's French GP.
The future of such races like this weekend's French GP at Paul Ricard and the Belgian GP at Spa-Francorchamps have been called into question recently as more and more venues are vying for spots on F1's ever-expanding calendar, and those two events may end up rotating on future calendars.
The Belgian GP – run 66 times since the first world championship season in 1950 – is seen to be falling short of Liberty Media's required standard for a circuit in terms of infrastructure and the economic benefit of the race.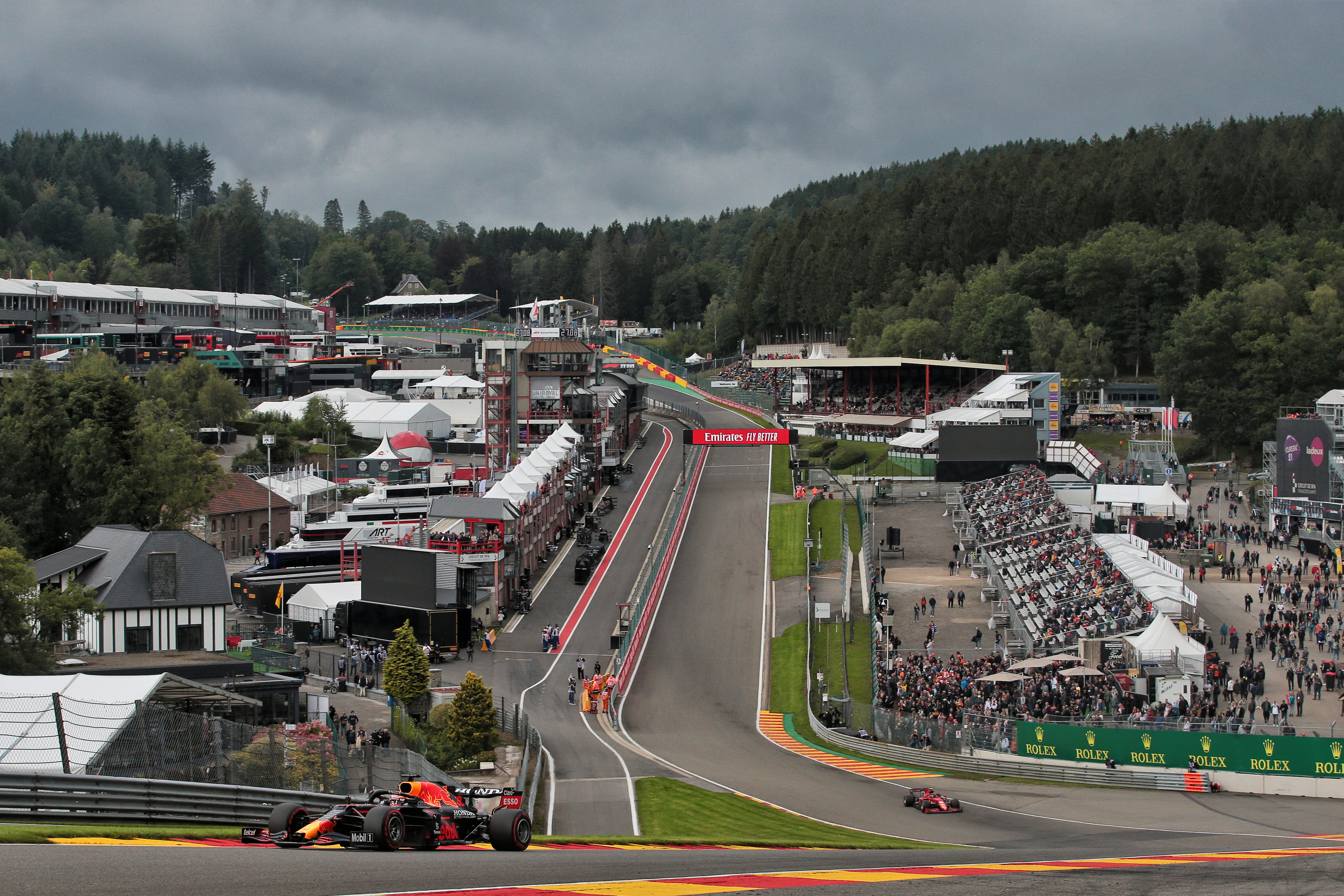 And despite the circuit's efforts to rejuvenate its facilities, the Belgian GP could be absent from the 2023 F1 schedule.
"It's sad, it's my favourite track first of all," Verstappen said when asked by The Race about the possibility of the Belgian GP dropping off the calendar.
"I think it's just a great track to drive, I understand to get there to get there compared to other tracks is probably a little bit more difficult with the traffic, but it's a very iconic track."
Since the inaugural Belgian GP in 1950, there have only been six years where it hasn't held an F1 race – most recently in 2006 when repairs work couldn't be completed before its scheduled slot.
The F1 schedule is set to expand to a record-breaking 23 races next year with new races in Las Vegas and potentially South Africa as well as the return of the Qatar and Chinese GPs.
If all of those four races come off, then F1 would have 26 grands prix to schedule next year.
F1 can contractually hold a 25-race season but has repeatedly insisted it will seek to avoid that.
The pandemic threatens an extension to Shanghai's hiatus from the calendar, but some of F1's traditional races will have to make way for new races either on a temporary or full-time basis – and Monaco, France and Belgium have all been mooted for this.
The Las Vegas will be the latest in a long recent line of street tracks that F1 has attempted to add to the calendar in the last three years – including the Miami, Saudi Arabian and ultimately doomed Vietnam GP – and the Qatar GP is likely to switch from the Losail circuit to a street race as early as 2023.
Verstappen made clear his discomfort with F1 pivoting towards street tracks and hopes the calendar won't be dominated by them by the time his Red Bull contract expires.
"I don't want to see myself in 2028 or whenever, driving only on street circuits close to the city for the fan engagement because you need these kinds of iconic tracks on the calendar," Verstappen added.
"I understand everyone wants to make money but there is also a limit to that because it's important to keep these really cool circuits on the calendar, instead of just driving on street circuits because I don't think F1 cars are designed for them anyway."