Max Verstappen has hit out at the way the ultra-controversial Saudi Arabian Grand Prix was officiated, declaring Formula 1 "more about penalties than racing".
Verstappen, who was promoted into the effective race lead when he got to swap his tyres under the first red flag, was then moved back behind Lewis Hamilton during the second stoppage at race director Michael Masi's suggestion – after Verstappen had effectively cut Turn 2 to stay ahead of Hamilton on the first restart.
He would reclaim the lead later, but fall foul of the stewards with his late-race defence against Hamilton at Turn 1, receiving a five-second penalty and going on to finish second after letting Hamilton through again – with Mercedes being warned by Masi about the way Hamilton crowded out Verstappen while getting past him coming into the final corner.
"A lot of things happened which I don't fully agree with, but it is what it is," Verstappen said after the race.
"At least I tried it on track, to give it all. I'm not sure if the tyres were lasting till the end, I think it was good for the beginning of that end of the stint, last stint basically.
"Just lacking a bit of rubber I think towards the end. Nevertheless, still second."
Verstappen was named driver of the day in the usual F1 in-race fan vote, with the Dutchman saying when informed of this over the radio that it showed "luckily the fans have a clear mind about racing".
"Because what happened today is unbelievable," he continued. "I'm just trying to race.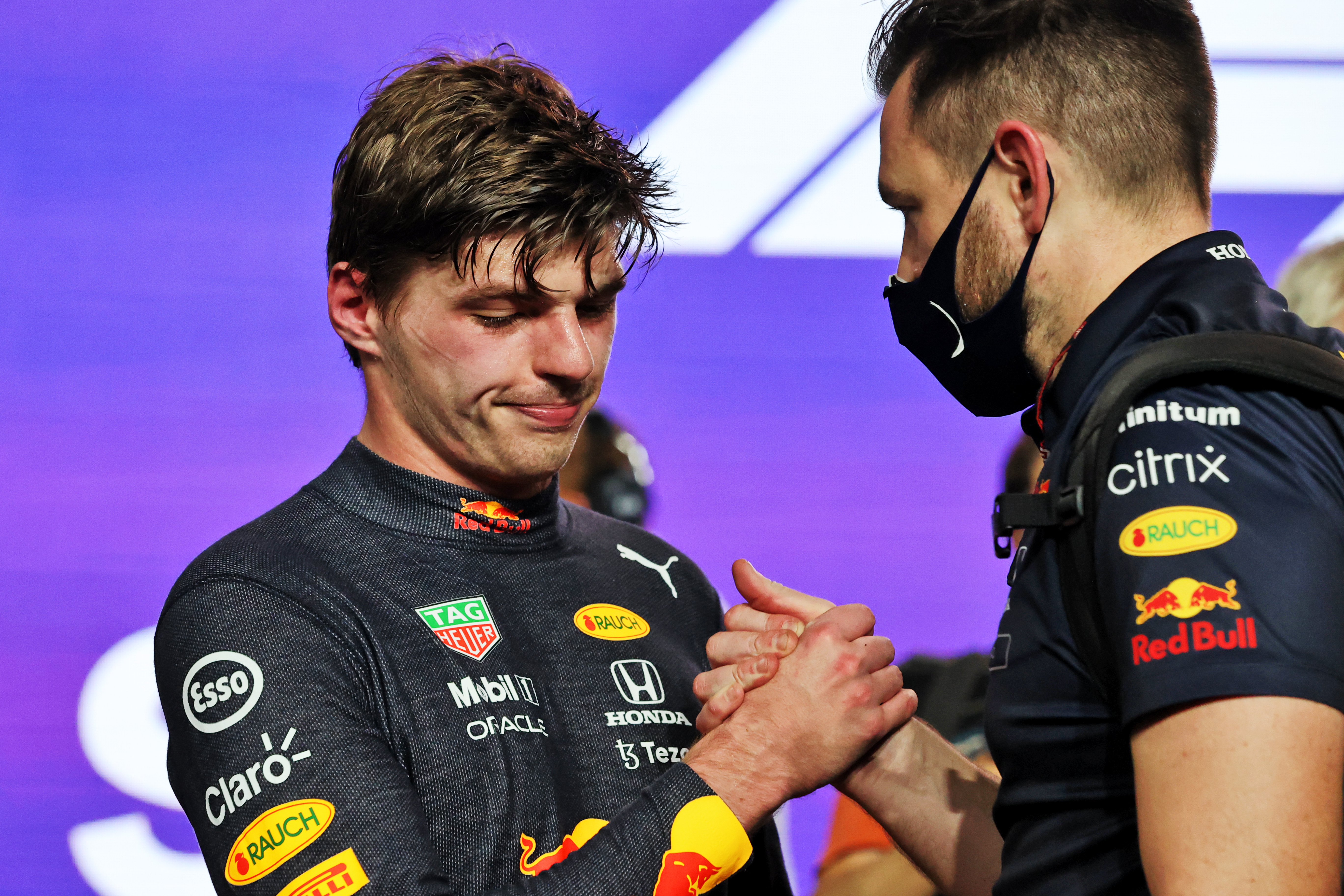 "This sport is more about penalties than racing. For me this is not Formula 1.
"But at least the fans enjoyed it, and I gave it all today, but clearly not quick enough, but still happy with second."
Before Verstappen let Hamilton through for the last time, the pair made contact during the Dutchman's attempt to surrender position a few laps earlier, with Hamilton caught off guard and clipping the back of the Red Bull – picking up front wing damage that ultimately proved immaterial.
"I slowed down! I wanted to let him by, so I'm on the right. But he didn't want to overtake, and then we touched, so… yeah. I don't really understand what happened there," Verstappen said.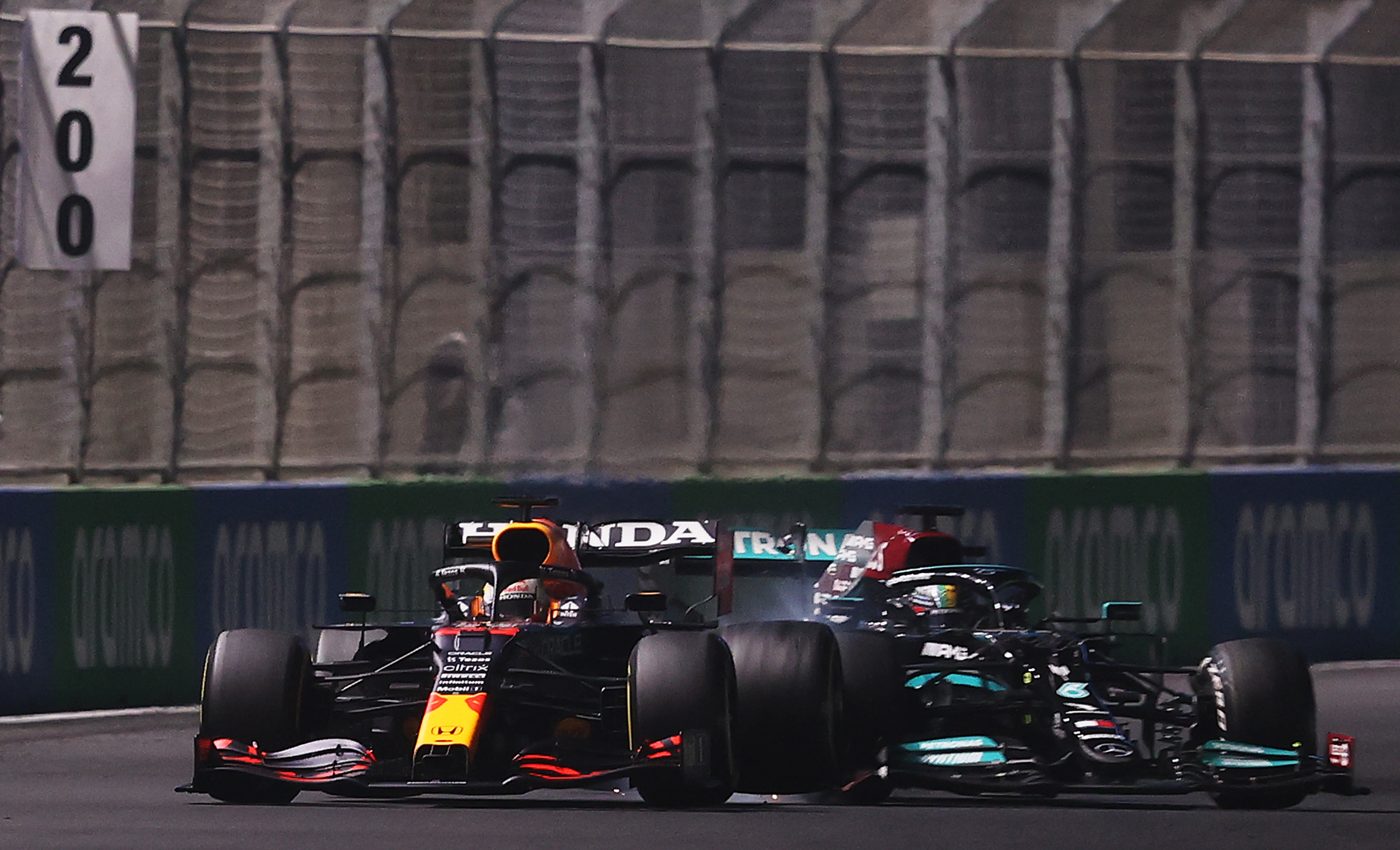 Hamilton, who accused Verstappen of brake-checking on team radio, likewise expressed puzzlement in his post-race interview.
"I didn't quite understand why all of a sudden he hit the brakes quite heavily and then I ran into the back of him and then he moved on so I didn't exactly understand what was going on," Hamilton said, before confirming that he hadn't been aware Verstappen was going to let him through: "And then I got a message afterwards that he was going to let us past so it was a bit confusing."