While so much focus has been on Lewis Hamilton and Mercedes' current momentum, it's Max Verstappen who actually has the chance to become 2021 Formula 1 world champion in the upcoming Saudi Arabian Grand Prix.
If he can extend his eight-point lead by 18 to 26, nothing Hamilton does in Abu Dhabi can deny the Red Bull man the crown.
Countback won't be a factor as Verstappen already has nine wins to Hamilton's seven, and there are no mathematical scenarios in which they'll be equal if Hamilton wins both of the remaining races, given the points gaps involved.
As the graphic below shows, Verstappen has four routes to the title: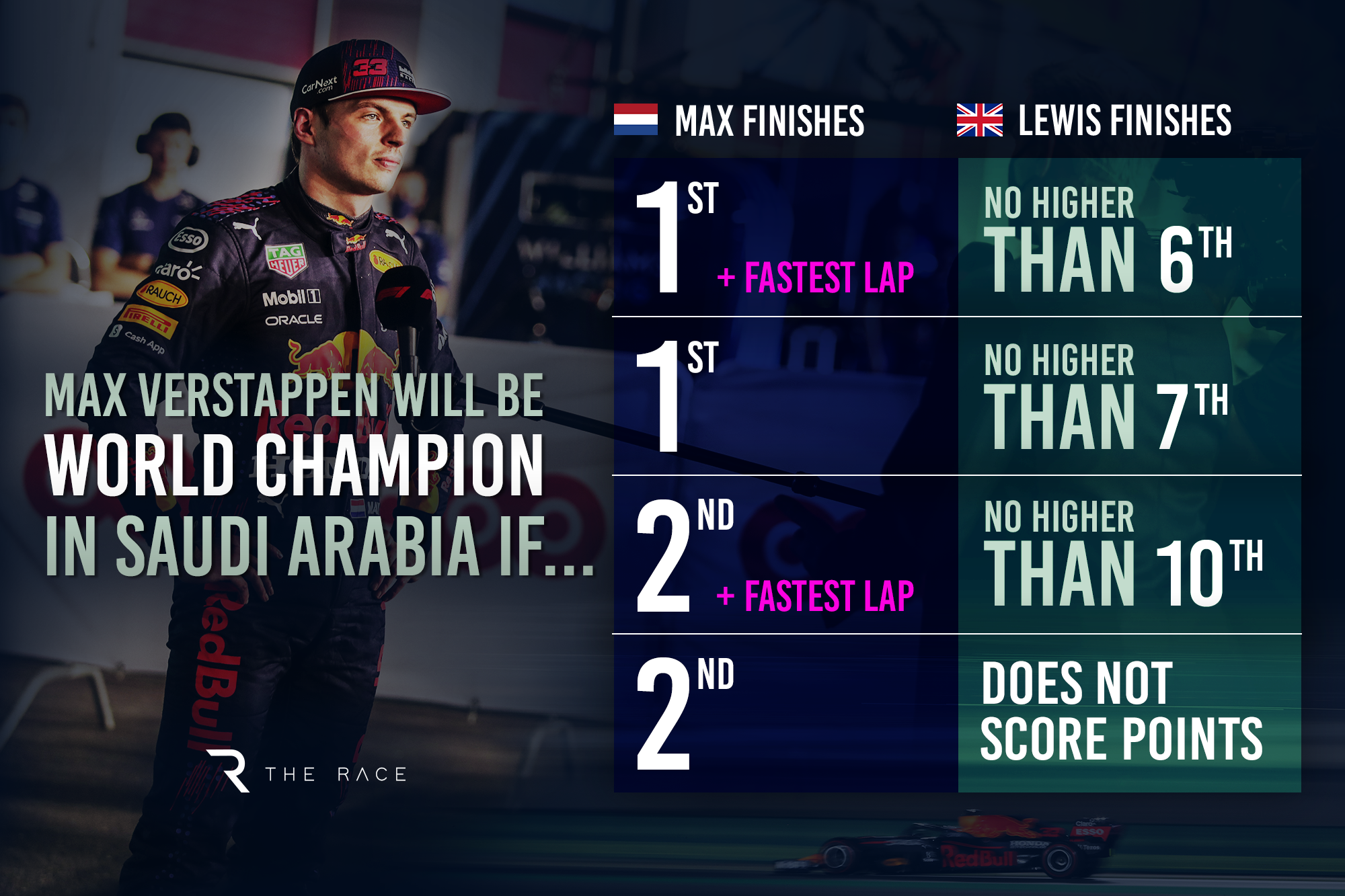 But anything below second for Verstappen means the fight goes down to the wire, and fastest lap could play a significant difference in whether the title's settled early – but only if Hamilton is in an unusually low position already.
That said, the chances of Verstappen getting an 18-point swing in his favour in a single race are statistically low.
It's only happened once this year: when he won while Hamilton had a poor weekend in Monaco and finished only seventh, meaning an 18-point gain that day.
The only other comparable points swing in this title fight came at Silverstone, thanks to Hamilton winning a race their collision took Verstappen out of. Incorporating the sprint scores as well, that was a 24-point net gain for Hamilton at home – who then gained 16 in Hungary next time out as Verstappen limped to ninth in a car damaged by Valtteri Bottas' first-corner error and Hamilton was eventually awarded second after Sebastian Vettel's exclusion.
Mercedes can become constructors' champion yet again in Saudi Arabia, but this fight looks even more likely to run to the end as its lead over Red Bull is just five points and it needs to add 40 to clinch it.
That requires a 1-2 for Hamilton and Bottas with Verstappen and Sergio Perez outside the top seven.