Honda says Max Verstappen's engine problem at the start of the Tuscan Grand Prix was "not small" and the big impact that then wiped him out completed a "very bad situation".
Verstappen had a good initial launch then lost power and plummeted into the midfield by first corner San Donato.
He was rear-ended on the entry to the first chicane as three cars came together behind him, and retired in the gravel – reeling off an explicit rant over the radio.
Verstappen felt he would have had to retire anyway given the emergence of the problem, which Honda F1 technical director Toyoharu Tanabe told The Race occurred because "something went wrong during the formation lap" and then manifested itself in a "very bad" way at the start.
It was Verstappen's second retirement in a row, one week after an engine issue forced him out at the Italian Grand Prix – although despite his initial suggestion after the Mugello race it appears the cause is different this time.
"We're now investigating the cause of the issue," Tanabe said.
"At the moment I cannot tell you if we could continue, or we had to retire.
"But the issue is not small. The impact was big. So, it was a very bad situation."
Honda will conduct a physical investigation of the engine itself while its R&D department in Sakura, Japan, has already started to analyse the race data.
Tanabe said "we haven't decided the plan" for what happens next. Honda will first need to assess the cause and what damage has been done.
Verstappen still has a free set of engine components to switch to so should Honda need to introduce a new engine at the next race in Russia he will not incur a grid penalty.
A second DNF in a row for Verstappen has blunted his strong season but Honda at least continued its podium streak in the Tuscan GP.
Alex Albon's first podium finish in third means a Honda-powered car has finished in the top three at every race apart from the season opener.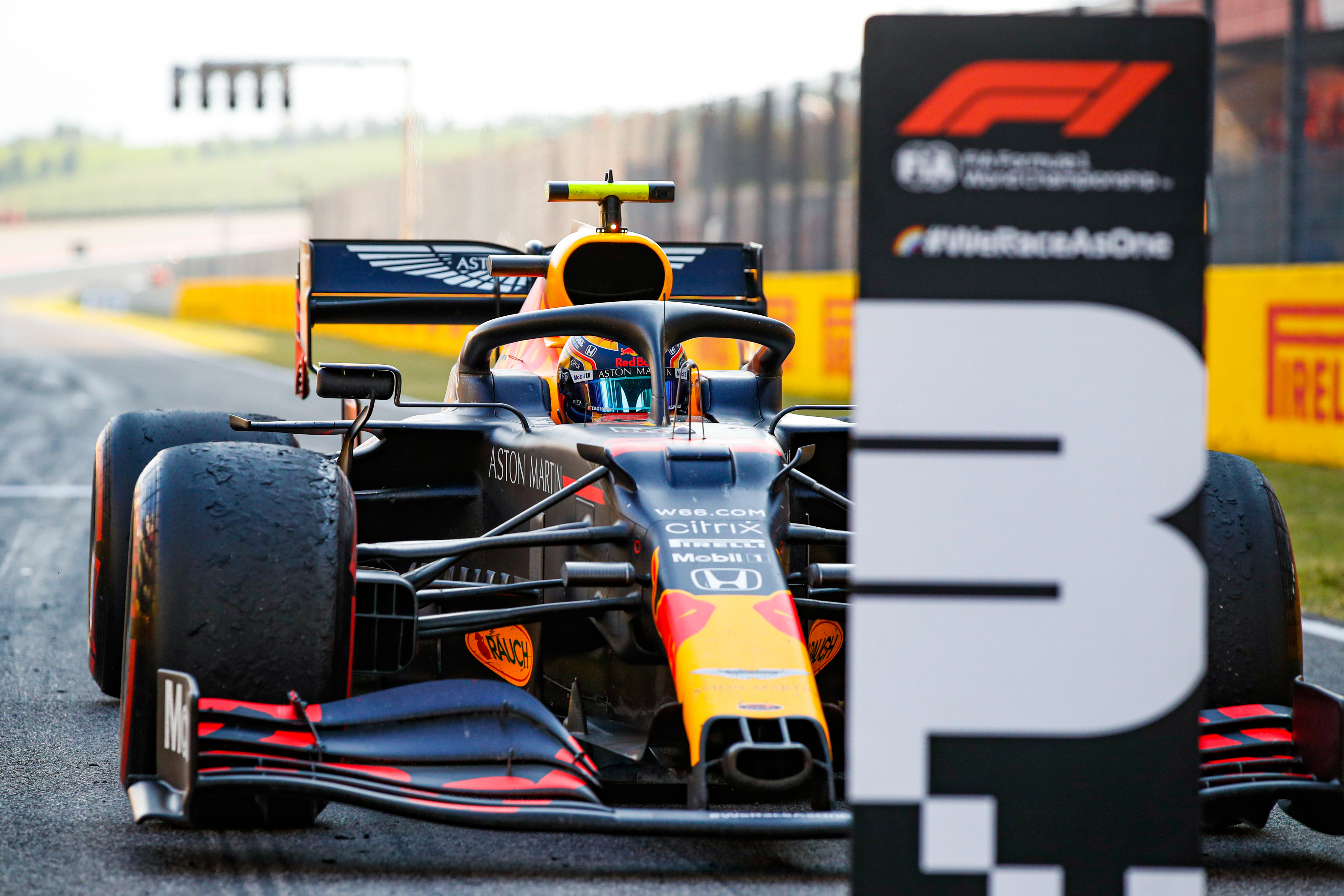 "Alex, I would like to send him a congratulation from all of Honda," said Tanabe.
"It has been a difficult situation recently for him, but he had a good car this weekend and his strong race pace got his third position. His first podium in Formula 1 is a fantastic result.
"Generally our power unit worked OK, except Max's power unit.
"I have a good result, and a very bad result at the same time, in this race."