The Ferrari F1-75 appeared rapid enough to give its team a comfortable and much-needed 1-2 finish in its main rival's home race, the Austrian Grand Prix – but instead Carlos Sainz's podium hopes went up in flames and Charles Leclerc looked in serious danger of losing the win to a struck throttle.
Leclerc did win, though, and Ferrari was unquestionably the quicker car on the day – which will be a worry for Red Bull going forward.
With Leclerc 38 points off Verstappen in the standings and Ferrari trailling Red Bull by 56 points, is the Scuderia back in with a serious chance of ending its long-running F1 title drought after all?
A lucky escape to make Leclerc the clear #1
Scott Mitchell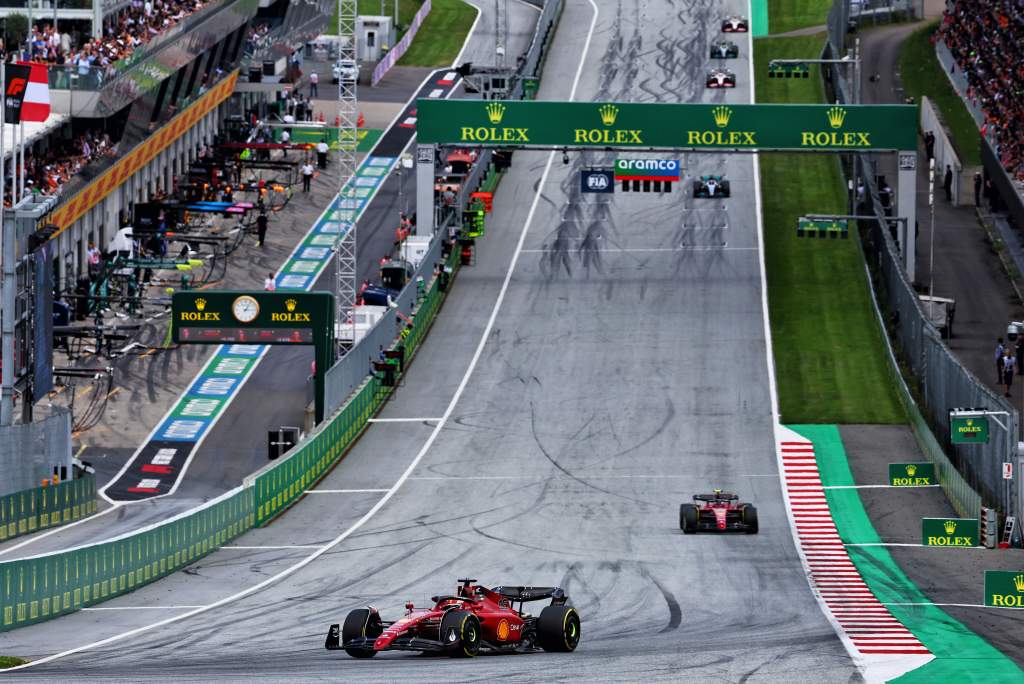 Leclerc did a great job to deal with the complication of the throttle issue late on to win this race, and his reward should be more than 25 points. It should be number one status for the rest of the season.
That's not because Sainz has done anything wrong but because Leclerc got away with more reliability issues in this race on and clawed back a few more points on Verstappen in the championship fight.
And with Sainz non-scoring, he has fallen well behind Leclerc again in the standings.
Ferrari has not wanted to impose number one or number two status and relegate Sainz to a supporting role. To beat Verstappen, it must do so.
Leclerc finally has a tiny bit of championship momentum for the first time since Australia. Ferrari needs to capitalise on this and the new points situation gives it every excuse to be ruthless with how it handles its driver situation from now on.
It's a big gap, so Ferrari needs to lean on Sainz's help
Edd Straw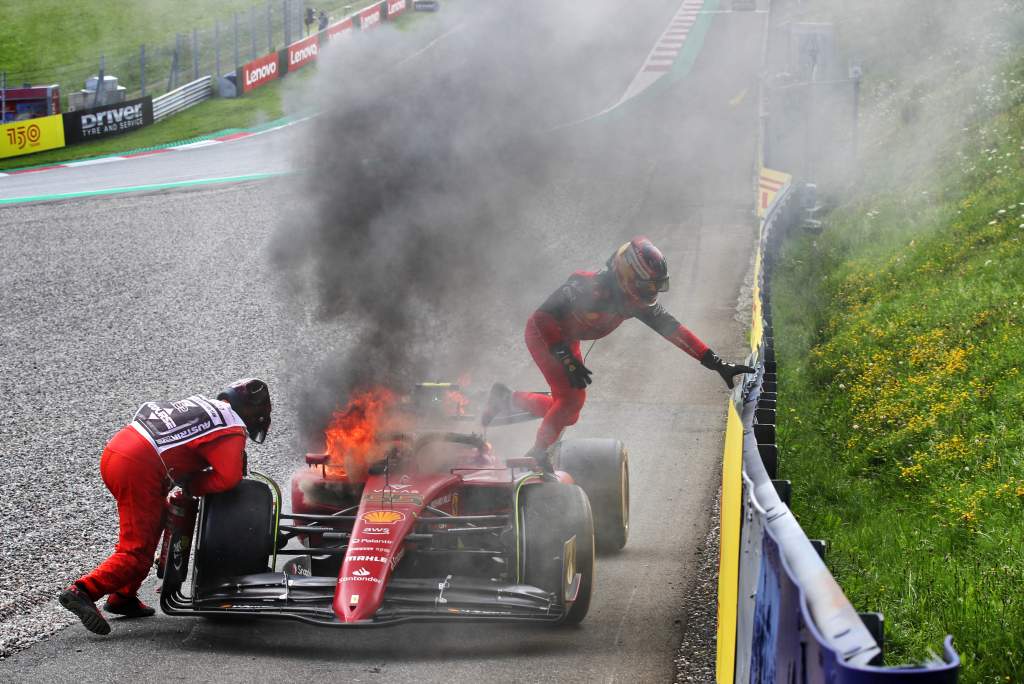 What we saw in Austria between the two team-mates broadly reflects what you might call the natural order between the two in 2022.
Sainz is a superb driver, but Leclerc generally has been that bit quicker and that was reflected in what we saw in the race. This is something Ferrari needs to take on board.
Leclerc's 38-point deficit to Verstappen is still enormous and will take a lot of closing, but in Sainz it has a driver who can help him do that – as he would have done by finishing second in Austria but for the engine failure – and that's what should make this driver line-up a strength.
It's down to Ferrari now to show that it can take control of the situation and maximise its chances.
Ferrari is still up against it in both championships given the all-round pace of Red Bull, but has to prove it can make the best of its situation – at the very least to set up a possible title win in 2023.
It makes Silverstone all that more painful
Valentin Khorounzhiy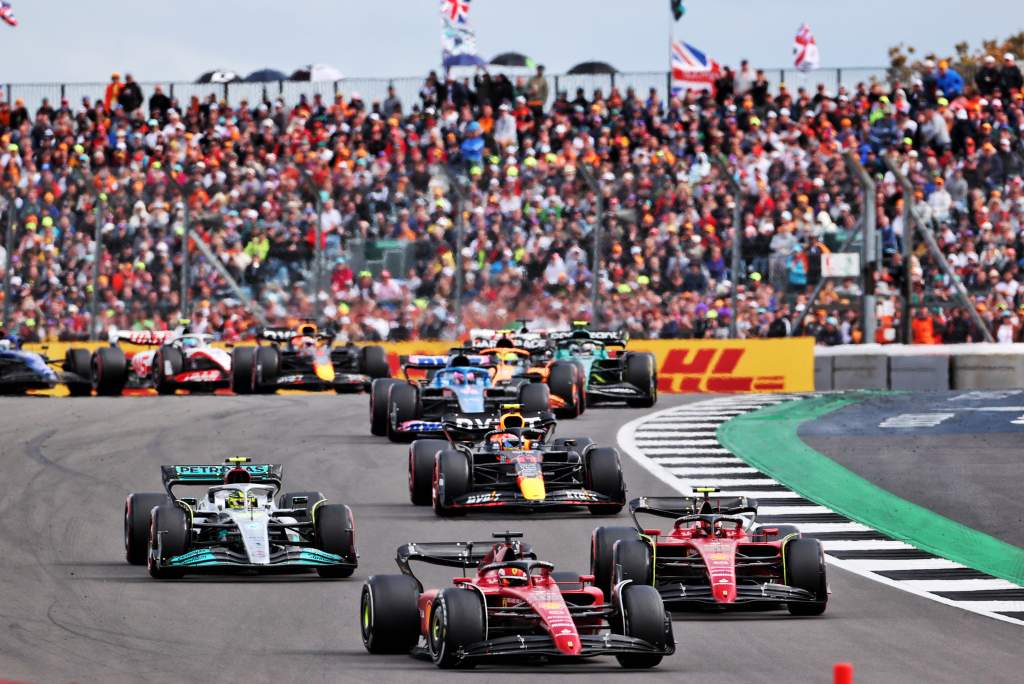 Is 38 points a lot? Yeah, it genuinely is, even in a championship that now awards as many as 34 points for one driver some weekends.
But if Ferrari's superb long-run Red Bull Ring pace can be maintained and if Leclerc's car is bulletproof from here until the end – or at least matches Verstappen's failure-for-failure – he can absolutely win the title.
Sainz, with today's fiery exit, is all but out of the picture. But on the overall balance of pace he never looked likely to spearhead Ferrari's title challenge. There is no new information in regards to how he stacks up to Leclerc – he is quick, and Leclerc is quicker.
And that just brings us back to Silverstone all over again. It was a grave mistake a week ago, and it looks no less grave right now that Ferrari's hand in prioritising a title challenger has presumably – hopefully! – been forced.
Austria reinforces what we already knew
Glenn Freeman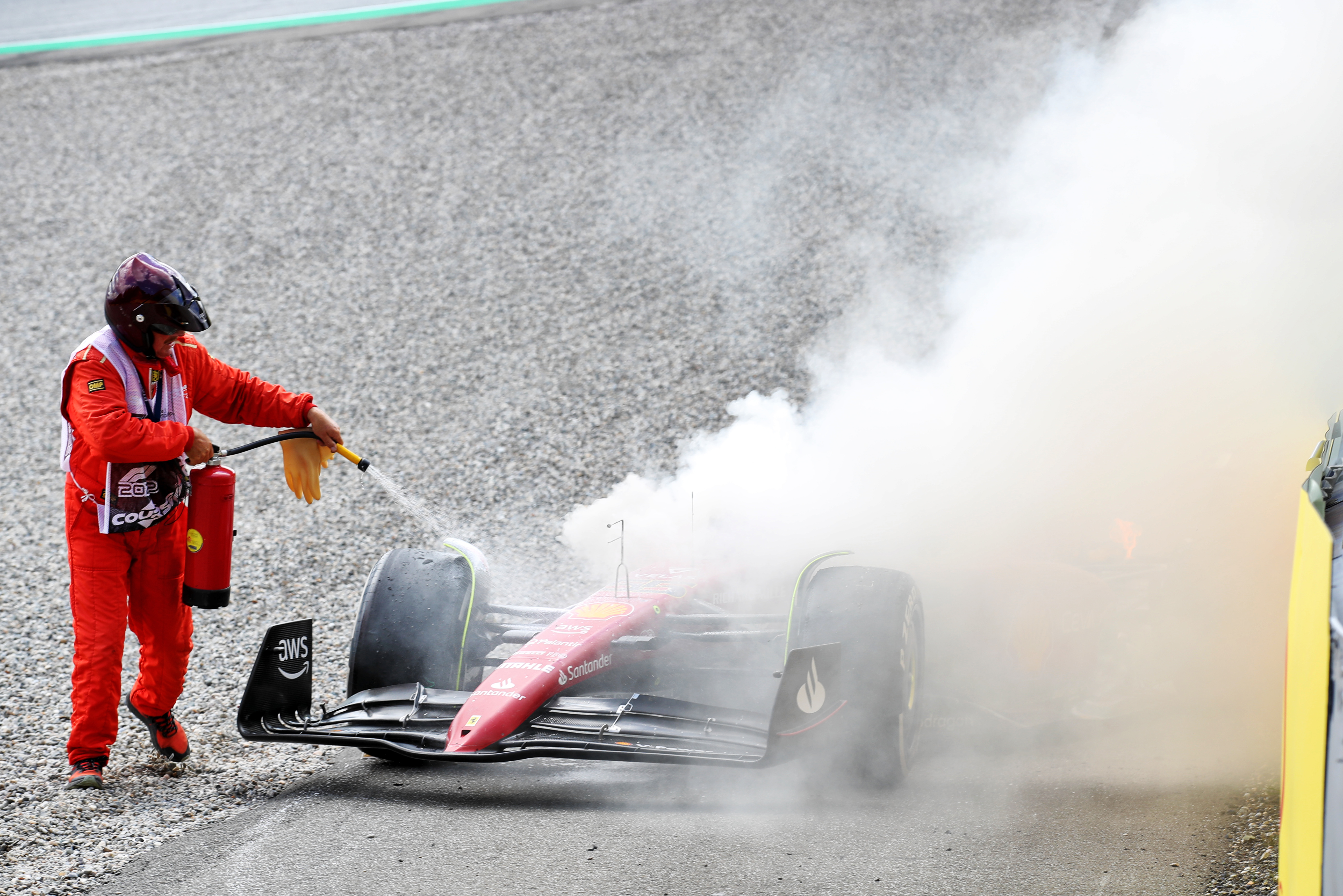 Ferrari's Austrian Grand Prix weekend hasn't changed the perception of its championship chances. If anything it has reinforced what we knew already, because yet again Ferrari failed to fully capitalise on a dominant position due to the frailties of its car. And it could have been so much worse.
Ferrari will continue to have weekends where it has the edge on Red Bull for pace. But it seems we should also expect it to keep suffering engine gremlins, and other car problems like Charles Leclerc's throttle pedal concern in the closing stages at the Red Bull Ring.
Verstappen has a comfortable advantage. As long as he keeps maximising his points on the days the Red Bull isn't the fastest car on track, he'll bring home another title. Early-season wobbles aside, Verstappen and Red Bull have appeared much more effective than Ferrari at clinching the best result possible from a weekend.
In the second half of the season it's very likely Ferrari will keep handing Verstappen some unexpected points, just like the extra three he picked up today when Sainz's car exploded underneath its bodywork.
It's too early to assume Ferrari is back
Gary Anderson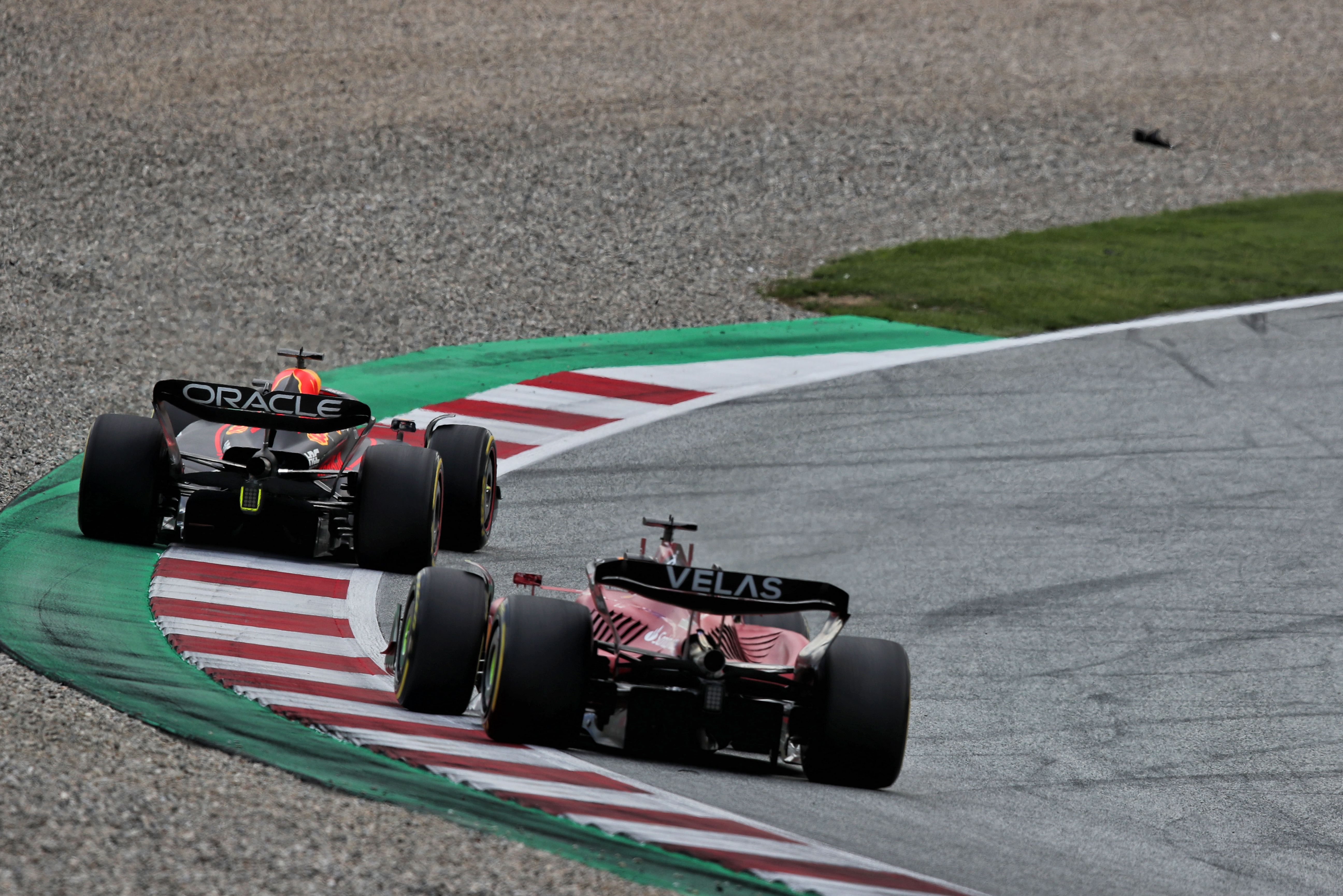 Still very early days to make any real assumptions on who is in line for the 2022 drivers' championship. In Austria, Ferrari had the race pace over Red Bull and with that Leclerc over Verstappen, but one swallow doesn't make a summer.
We are seeing some great races between the two of them and Carlos Sainz is becoming a good backup for Leclerc but in reality, as with Perez, that is where both Ferrari and Red Bull need to recognise they're the number two drivers very quickly.
The main issue that could very quickly change everything is reliability, Ferrari seems to be a bit more on the limit than Red Bull but that can change in a blink.
Carlos Sainz engine blow up which was quite spectacular, so that's where Ferrari's main focus will be. The throttle problem on the day was a major challenge for Leclerc but I'm sure that is fairly simple to rectify.
We always say to finish first first you have to finish, that has never been truer, as we've still got half the season to go.
Leclerc and Ferrari have had the reset they needed
Josh Suttill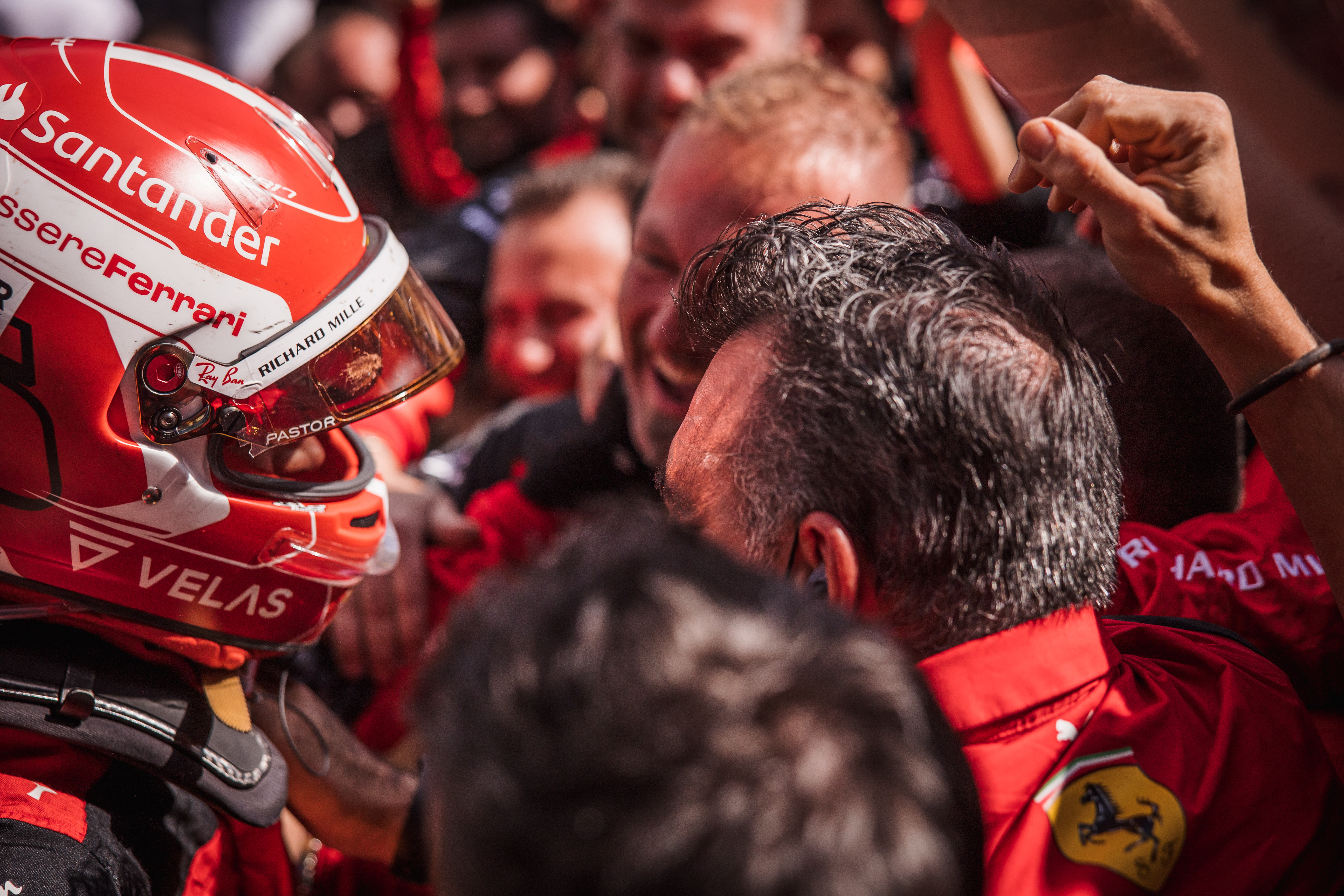 Both driver and team have had a reset prior to this weekend.
For Leclerc, it was a well-publicised literal break back to his Monaco home after Silverstone to "disconnect", while Ferrari appears to have rethought its weekend strategy.
It's clear Ferrari has realised that it's not going to win this world championship even with the best one-lap speed, so it ensured that straight-line speed and race performance were at the forefront of its set-up this weekend.
Leclerc's confidence after the sprint race was well-placed and he probably knew that Ferrari could beat Red Bull in the longer game in a way that Red Bull has done so many times in 2022, even when it hasn't had the track position to begin with.
This kind of approach going forward should make Ferrari far less vulnerable in the races and even though it will probably lead to fewer pole positions, it's going to enable it to have much more versatility and resilience in the races.