Yuki Tsunoda says those suggesting the AlphaTauri Formula 1 team used him deliberately to create a virtual safety car period to help Red Bull stablemate Max Verstappen win the Dutch Grand Prix should be scanned in an MRI "to see what's wrong".
Some were suspicious of the behaviour of AlphaTauri when it retired at Zandvoort last weekend, with Tsunoda reporting a loose wheel after his second pitstop and stopping before resuming and returning to the pits. He was then sent back out but soon instructed to stop for good, parking at the exit of Turn 3 and bringing out a virtual safety car.
This allowed Verstappen to make his pitstop and retain the lead over Mercedes driver Lewis Hamilton when he was set to lose it with a green-flag pitstop.
AlphaTauri issued a rebuttal statement – which also condemned the abuse directed towards the team and Red Bull strategist Hannah Schmitz in the aftermath – earlier this week, with Tsunoda indicating he found the suggestions absurd when he spoke to media at Monza ahead of the Italian Grand Prix weekend.
"First, I don't want to know and don't care," he said when asked if he understood why some fans were cynical.
"I want to ask how does your brain create… how your brain looks like, scan you in an MRI and see what's wrong because it's funny how they create the story. It's as simple as that.
"Red Bull Racing and Scuderia AlphaTauri are completely different teams, it's not as complete[ly separate] as other teams but it's a different name, we're in Italy, they are in the UK, we perform in a different field."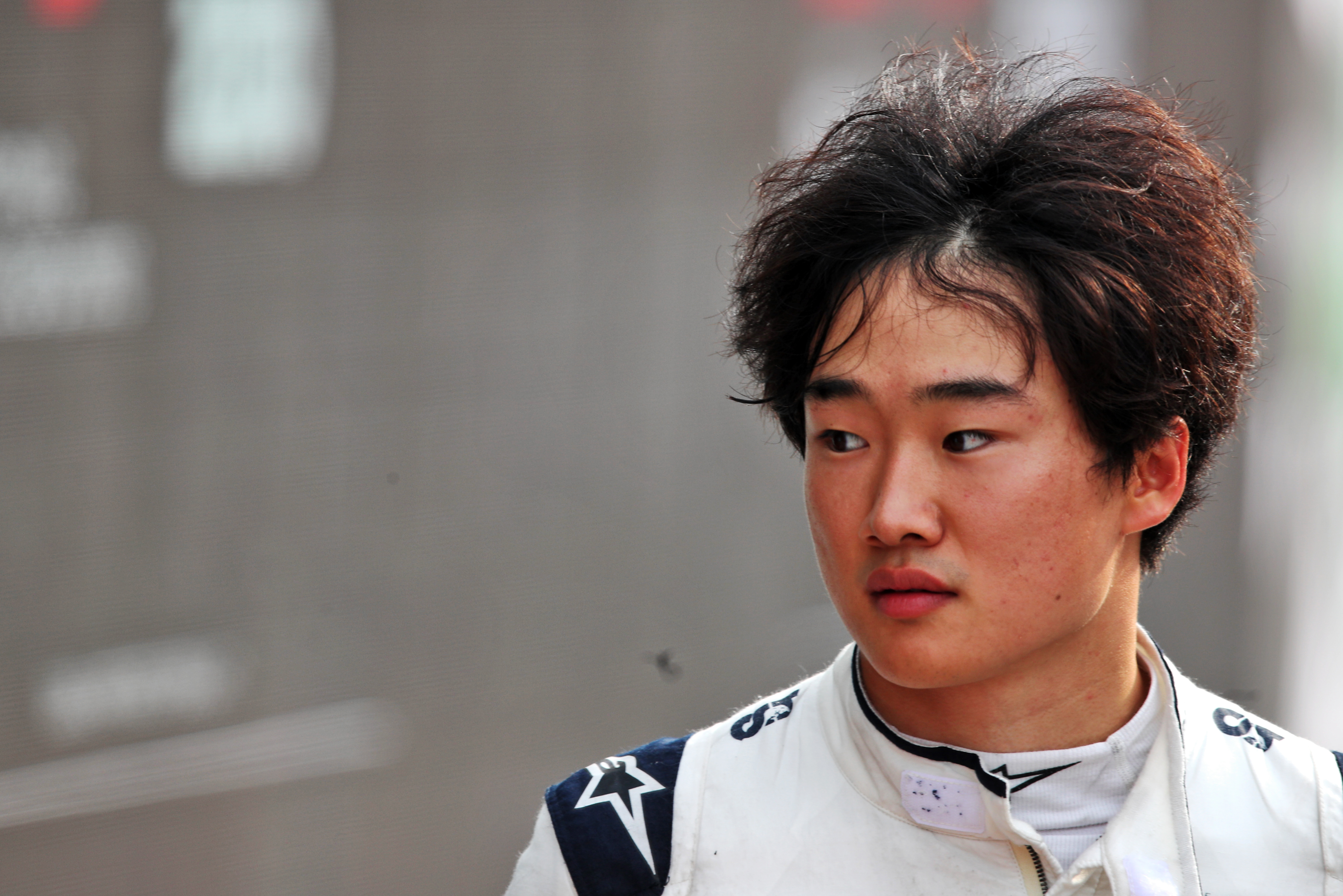 Tsunoda described it as "funny" that such a theory was spun up among fans, although it should be noted that there were also some within rival teams who had suspicions about the way the retirement was handled.
"It is just a super simple fact that there was an issue with the car and we confirmed there was a differential issue.
"Of course, the situation made it a bit confused but there's no room to complain to the team, myself and especially to Red Bull with such a crazy, crazy story.
"I was also running in a good place to score points so there's not any reason to just help them."
Tsunoda also asserted that team boss Franz Tost "would definitely not be happy" if one of his cars was sacrificed to help the senior team and "doesn't care about other teams, even Red Bull, in the race".
Of any potential concerns from rivals within the paddock, he said they can "investigate as much as they want – there's not any new things that are going to pop up".
On how his stop-resumption-pitstop-retirement sequence was handled by the team and whether it listened to him enough, Tsunoda said: "There was a bit of an issue for my side and I can definitely learn from that because I said to the team first that I felt the tyre was not fitted.
"I heard from the team that they first investigated the tyre not fitting and they fully focused on that and were not looking at other stuff.
"So I should in the future say that there's something going on in the rear part rather than a specific place that I'm not even clear on.
"The team is definitely listening to my radio and did a 100% effort to find the solution but it was not the ideal procedure as a team. Also, the team accepted that there was definitely a way to find the solution better and faster."
Dutch GP winner Verstappen, while primarily focusing on the negativity received by AlphaTauri and Schmitz, also commented on the race manipulation theory itself.
"To think about these kinds of things is already ridiculous – why would you even think that that is possible in this sport?," Verstappen said.
Tsunoda will have a 10-place grid penalty this weekend, having been reprimanded for driving with loose seatbelts after his initial stoppage. That took him to the reprimand threshold that triggers a grid drop.
He described it as a "shame" because of nature of the previous reprimands this season that took him to the five-reprimand limit, which he described as "most of the time free practice traffic things, which… the rule was not settled especially with new race directors coming and setting the line".
Three of them were for impeding other cars in free practice two sessions, and one for driving too slowly on a qualifying in-lap.