The start of Formula 1's Singapore Grand Prix has been delayed by a thunderstorm.
Heavy rain started to fall just over an hour before the scheduled start of the race, accompanied by thunder and lightning.
Just after 7pm local time, FIA race control unsurprisingly issued a notice that the pitlane opening and the "whole start procedure" had been delayed.
brb, going for a swim pic.twitter.com/k1H1GzdlxS

— Scuderia AlphaTauri (@AlphaTauriF1) October 2, 2022
Further updates kept the race on hold but just before 8pm local time – when the race was originally due to start – the FIA announced that the formal start procedure would begin at 20.05 local time, with the pitlane opening for cars to go to the grid 20 minutes later and the formation lap beginning at 21:05, one hour and five minutes later than planned.
The FIA's weather radar indicates the thunderstorm progressed south towards the circuit and if it continues on its present trajectory should pass and leave a clear patch of weather.
But the radar also indicates a strong chance of thunderstorms all the way through the evening. Thunderstorms had already hit the Marina Bay area on Saturday as well.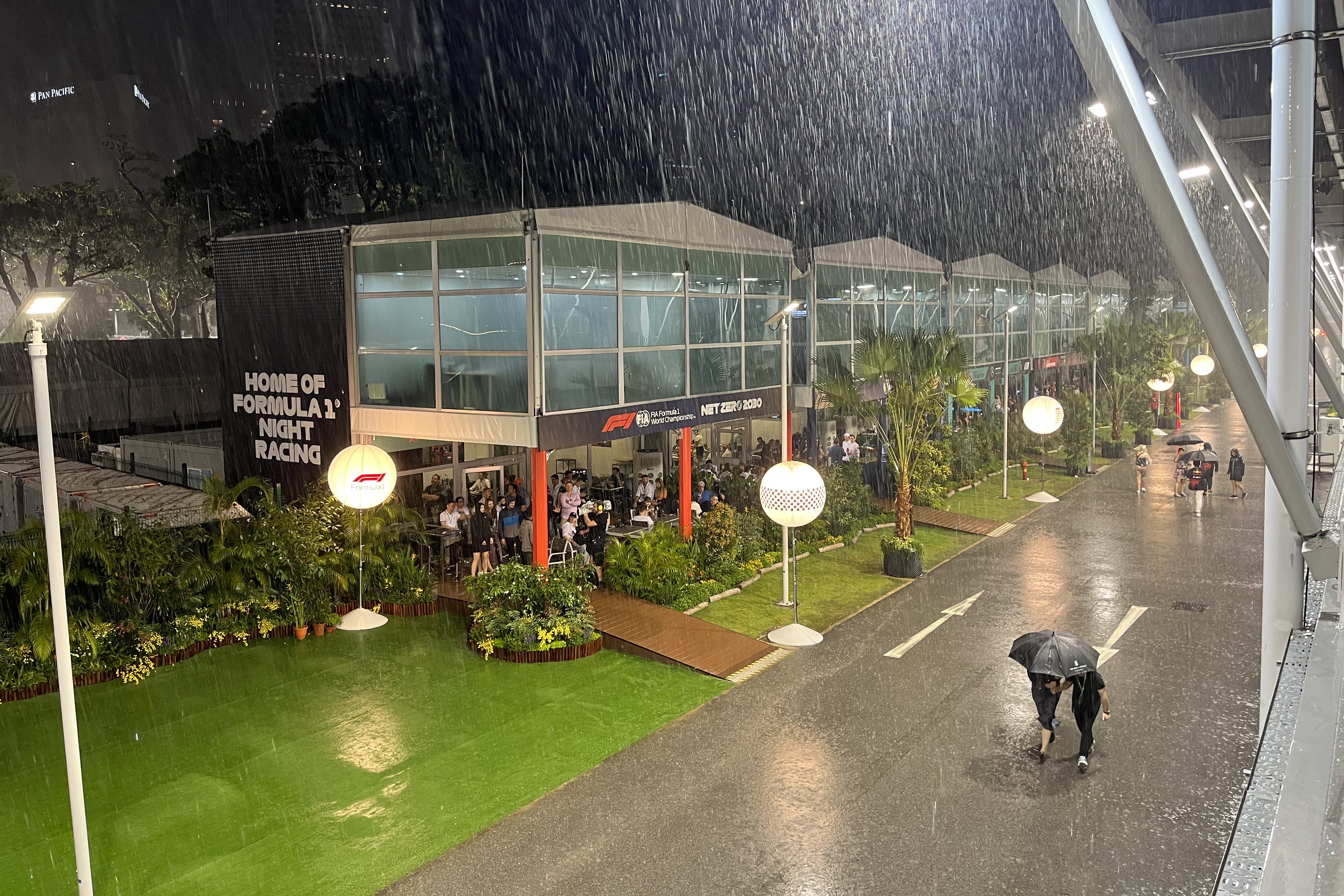 It is unclear how late the race can run until if there are any further delays from additional rain. As it is a night race the circuit is surrounded by floodlights so poor lighting will not be a problem.
But there are logistical problems such as returning the streets to their normal use for the city on Monday.