Yuki Tsunoda hasn't had the start to the 2023 Formula 1 season he would have hoped for and has yet to score a point.
But in what is a crucial season for his career, if you detach his personal performance from that of the AlphaTauri AT04, it's looking far more positive.
The 22-year-old has a brace of 11th-place finishes to his name this year, meaning he has scored just once in the past 18 grands prix. But the fact he has come close to the top 10 in the first two grands prix of 2023 in a car that team principal Franz Tost has heavily criticised represents a good start to the campaign personally.
Coming into a season that could be decisive in setting the course of his F1 career, and indeed whether it extends beyond 2023, it was essential Tsunoda started well. While he's now the experienced hand at AlphaTauri, team-mate Nyck de Vries is a more battle-hardened rookie than the type that usually comes into F1 these days. Outperforming him both in Bahrain and Saudi Arabia is a big positive for Tsunoda.
That's not to say he's delighted with the way things are going. After the Saudi Arabian Grand Prix, in which he lost 10th place to Kevin Magnussen with five laps remaining, his disappointment was clear. But he was encouraged by his own personal performance.
"At least I showed my potential, my performance," said Tsunoda when asked by The Race about the positives he takes from his own start to the season. "That's the most important thing.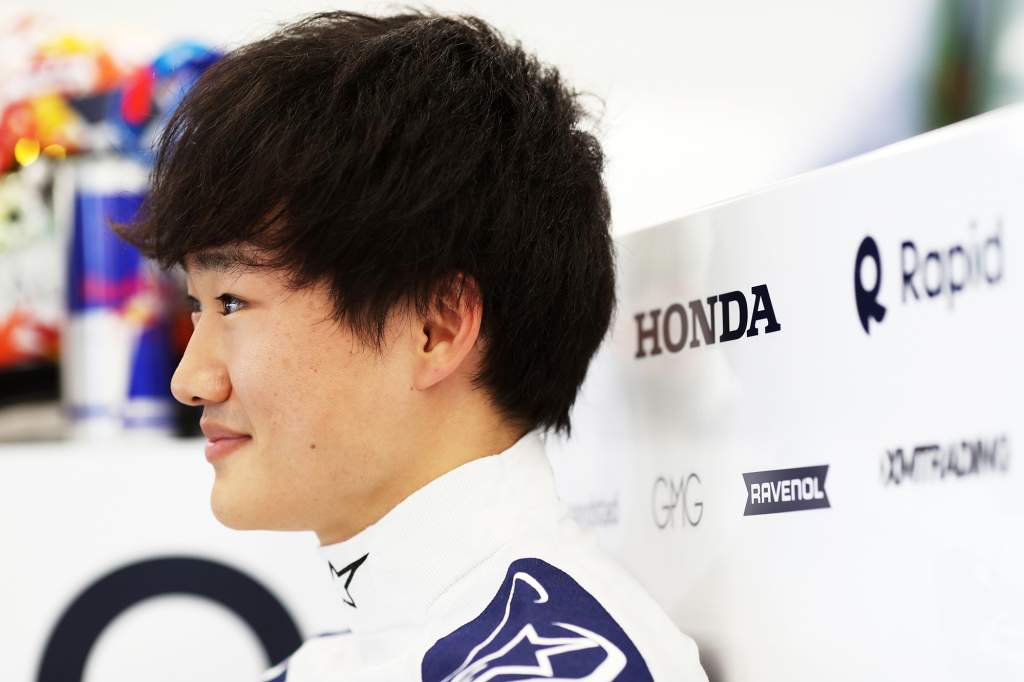 "If I keep fighting like this, at some point there's more of a chance than this one. If this happens, I have just got to maximise the opportunity.
"I will just extract performance from the car like this as much as possible."
Although Tsunoda couldn't quite hang on for a point, he did a good job in Jeddah. He initially ran 14th, behind Magnussen, but just had time to pull into the pits when the safety car was deployed. This allowed him to take the restart in seventh.
Tsunoda was never going to have much chance of keeping the significantly quicker Alpines behind and was soon passed by first Esteban Ocon then Pierre Gasly. But he was able to keep Magnussen at arm's length for a significant part of the first stint.
After repulsing one attack from Magnussen, Tsunoda lost the position late on. This was at the end of the stint that required some management of the front axle, as well as an instruction to fuel save in the final dozen laps.
"I didn't have many issues, but I had to back off to maintain the condition of the car or else we possibly wouldn't have been able to finish the race.
"So there were things but it wasn't affecting me massively. So I'm pretty happy with it."
Tsunoda described himself as having to "push 100% in sector one" to stay ahead. After Magnussen did get past him, he let out a cry over the radio, although the AlphaTauri team felt he had done well to hold onto 10th against the odds for so long – staying ahead for 21 laps after losing ninth place to Gasly.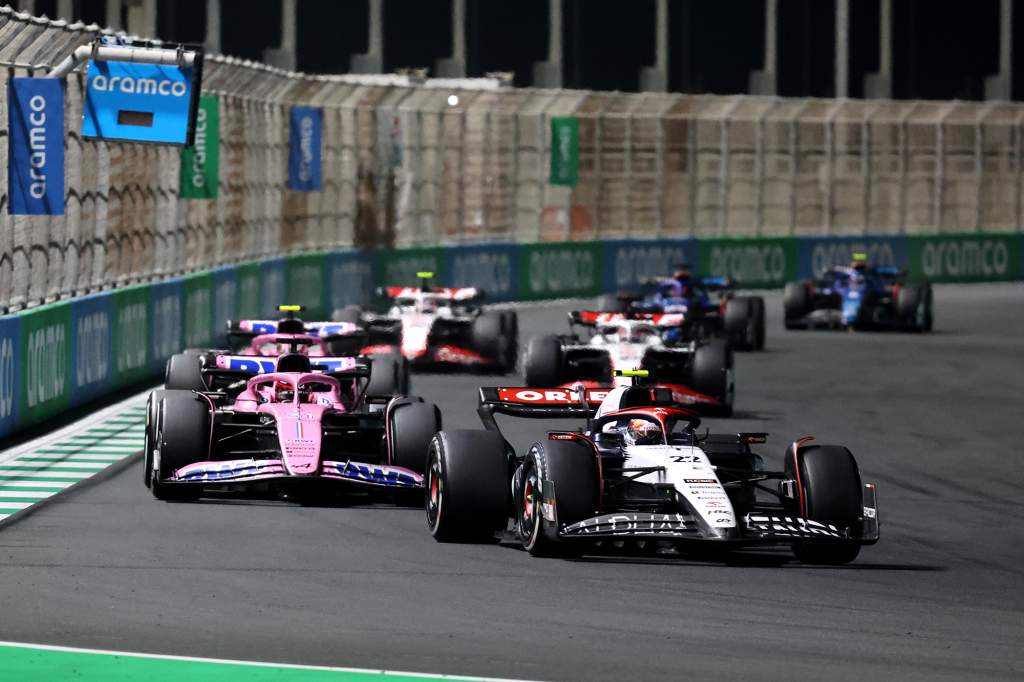 The fact this was a well-managed race is also encouraging for Tsunoda. The team recognises he has prodigious pace, even if it has only been deployed erratically, and has called on him to improve his management of races. He's done that well in the first two events of this year.
Tost had also piled the pressure on Tsunoda at the start of the year, calling on him to be in Q3 consistently and score regularly.
"He is a very highly-skilled driver and now has a lot of experience with two seasons in Formula 1," said Tost pre-season.
"For this reason, he has to score many more points than he did last year."
Even for as infamous a hard taskmaster as Tost, that is an unrealistic aim given the overall competitiveness of the car.
But by taking it so close to points on two occasions and being the stronger AlphaTauri driver, Tsunoda has made a strong, if low-key, start to this vital season.
If the team can give him the extra "couple of tenths" he feels the car needs to turn those near-misses into the odd point, then on current form it's a task Tsunoda is equal to.