The start of 2022 means Honda's latest Formula 1 project is officially over. It ended in an unrecognisable form to how it started.
The successful partnership with Red Bull, peaking with Max Verstappen's 2021 title victory, makes it very easy to forget just how bad Honda was performing even as recently as 2017.
During that final year with McLaren, Honda struggled with a sense of hopelessness and there was a desire in the boardroom to kill the project.
A few seasons later, Honda has pulled out after all. But it's done so as a world championship-winning project after a remarkable transformation.
When Honda's return to F1 with McLaren was planned for 2015 both parties were talking it up significantly, with great expectations and conviction.
But its first hybrid F1 engine was flawed from the beginning and the warning signs were there from the moment McLaren ran an interim car in the post-season Abu Dhabi test at the end of 2014. Well, it tried to run one. The MP4-29H/1X1 officially racked up five laps over two days and didn't set a laptime…
This was partly because McLaren pressured Honda into entering a full year earlier than initially planned, leaving it colossally underprepared.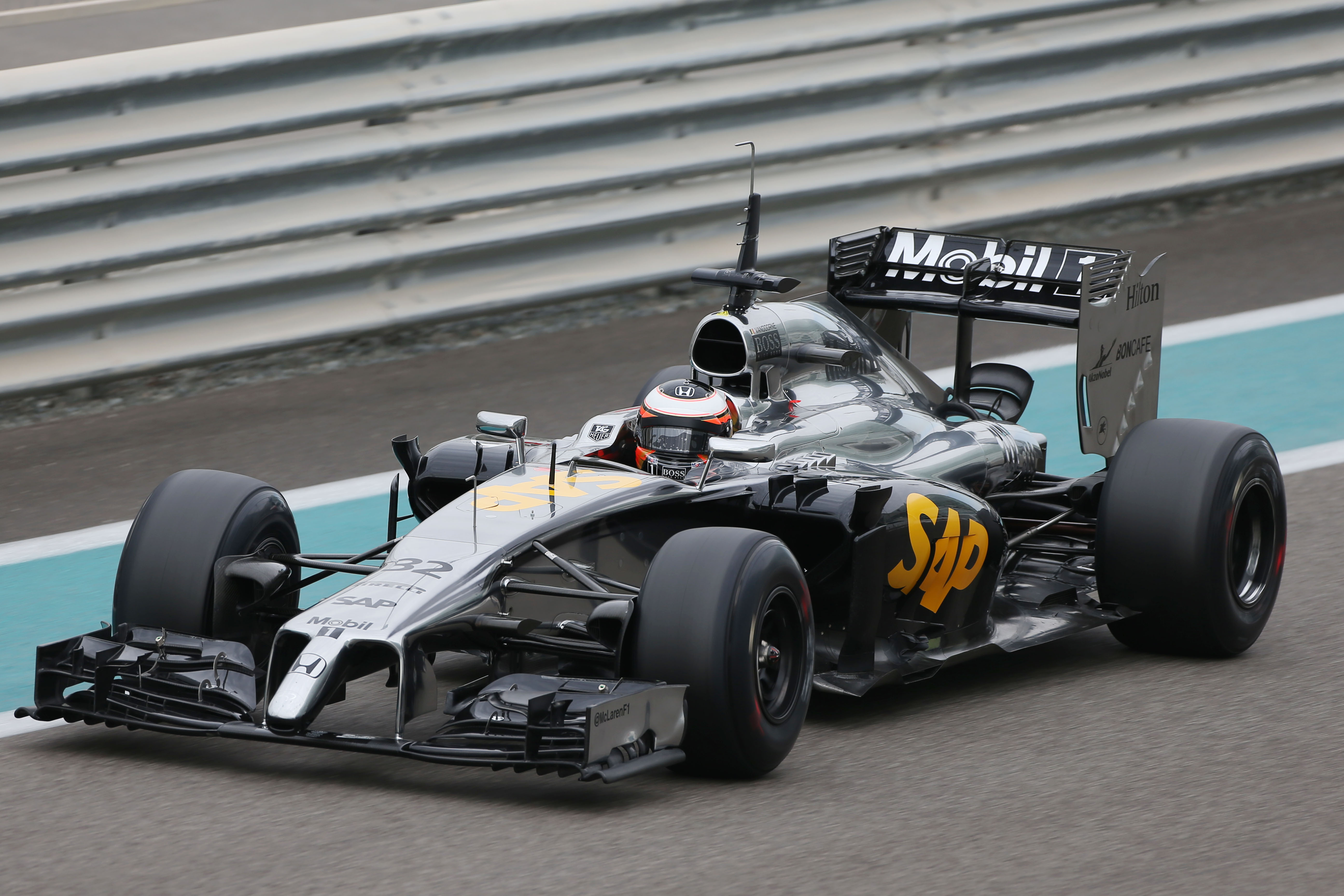 And what was produced featured a compromised layout, with the compressor mounted within the V6 bank and smaller than its rivals as a result, to help achieve a tightly-packaged 'size zero' concept for aerodynamic benefits.
The result was a drastically underpowered and woefully unreliable engine, and a miserable 2015 season.
Sticking with this concept for 2016 at least meant Honda could improve its reliability but the underlying lack of performance was still a problem.
That triggered a massive overhaul for 2017 (seen later in the year, below).
Honda knew the new engine layout, with the split turbo and compressor mirroring Mercedes' solution, carried a risk as it was such an unknown. But it couldn't have expected the massive struggle that followed.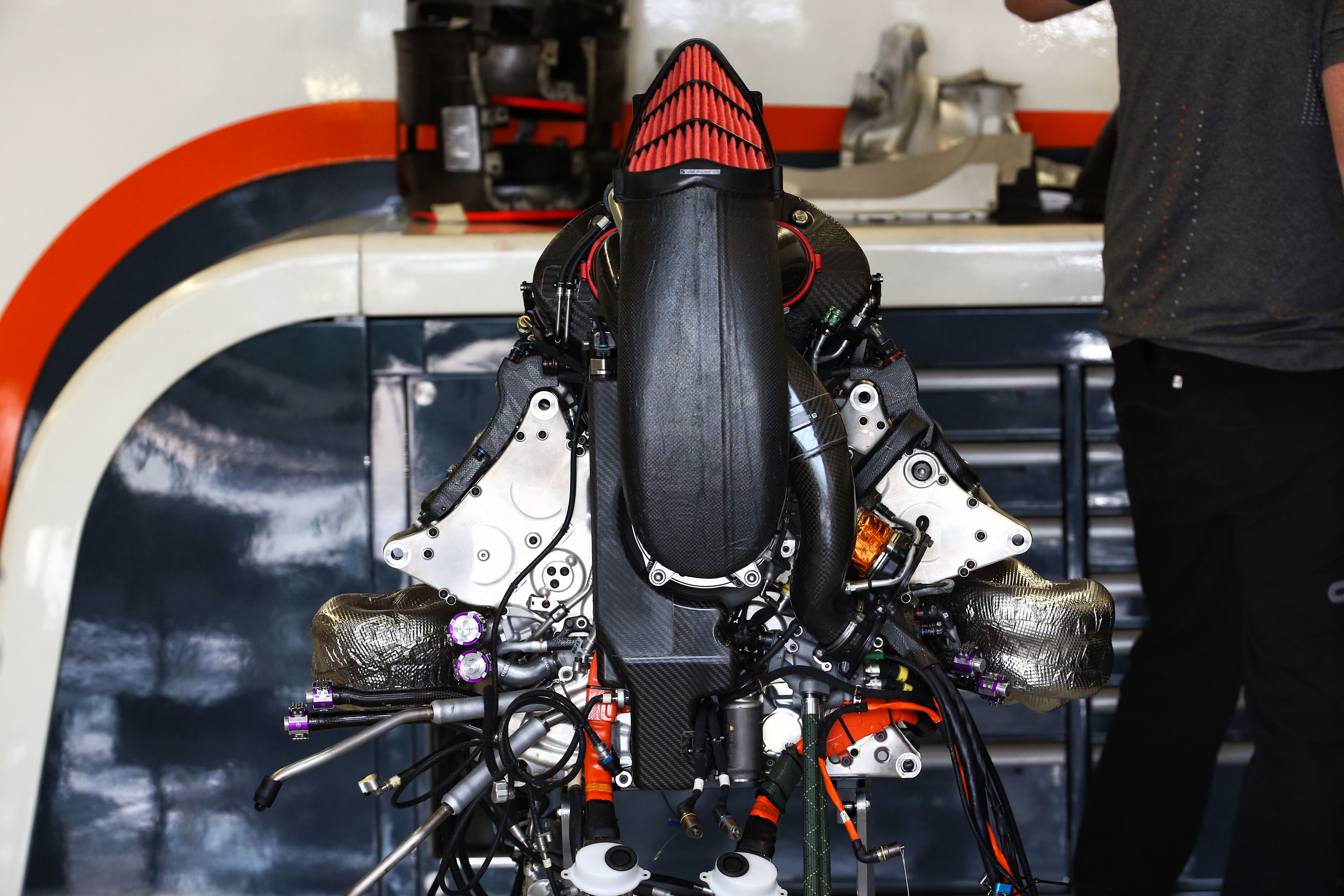 Pre-season testing was wrecked by an oil tank problem that had not emerged on the dyno.
And when that was solved and the mileage count finally increased, other more fundamental problems emerged – primarily with the MGU-H.
Honda was already really struggling to get the high-revving MGU-H to function properly, so tended to run it at reduced speed for reliability reasons and that severely blunted the engine's power.
MGU-H issues were also responsible for what Honda's managing director Masashi Yamamoto (below, left) considers the hardest moment of the project: multiple failures over one weekend in Bahrain.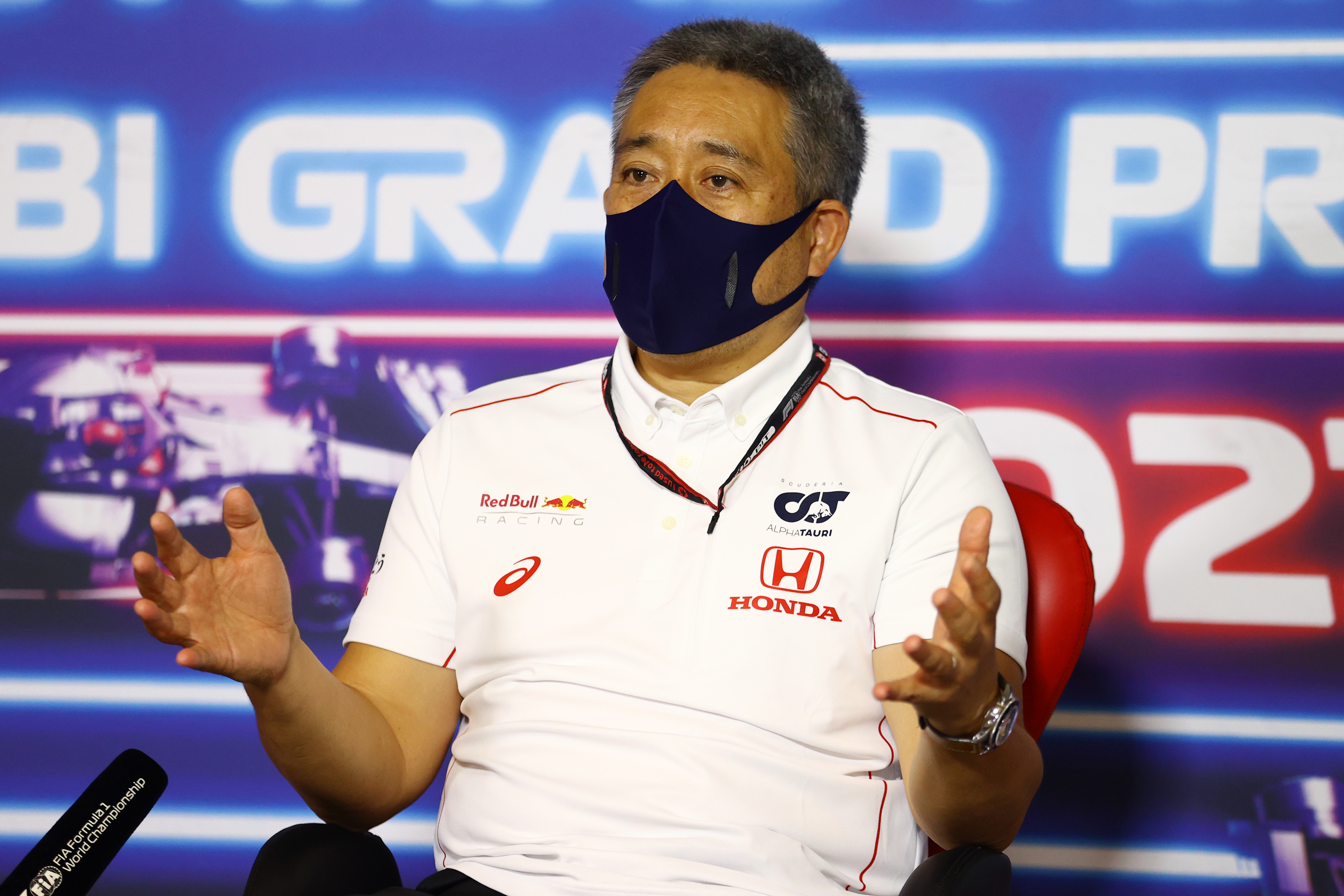 Several races into that season Honda was forced to admit its MGU-H could only manage two grands prix at a time. It needed to complete three times that distance.
"I was looking at the Formula 1 project from the outside," says Toyoharu Tanabe, who was recruited as Honda's F1 technical director after this awful final year with McLaren.
"It's very hard. I realised it's very hard to get a win but the people were developing very hard to achieve that desire.
"Honda needs to win once we participate in a series. That is our desire, Honda's spirit. The people understand that desire. And they were having a very hard time.
"You cannot see any sign. You cannot see any light, just working, working, working – failure, no power."
As 2017 progressed Honda introduced frequent updates to try to fix its miserable form but it became clear McLaren was losing faith.
At the Belgian GP, Honda introduced an update but not the full step it had hoped for as it missed its development schedule – but both cars retired from that race and the following one in Italy.
McLaren said it was "dejected and dissatisfied" after Monza, by which point the decision had been made for the team to split with Honda.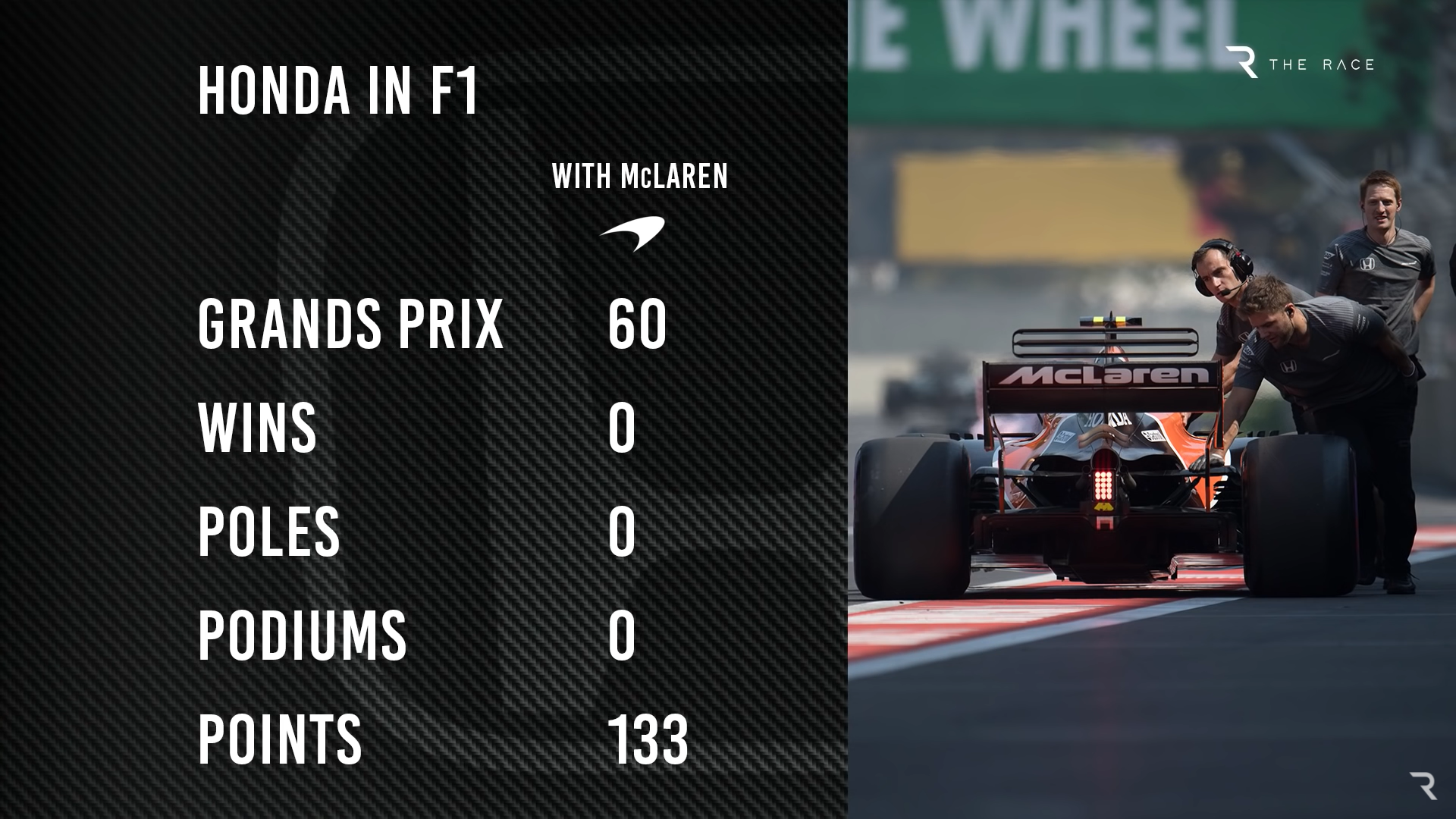 By the end of the year, the McLaren-Honda collaboration would end with a miserable record of 133 points from 60 races – no poles, no wins, not even a single podium.
It fell a long way short from the lofty ambitions of repeating the dominance of the original McLaren-Honda years. And the desperation within Honda across this period was clear.
"It was the first time I couldn't really feel any hope for the future," Yamamoto says.
"Some of the board members said 'why do we continue this? Why don't we quit?'.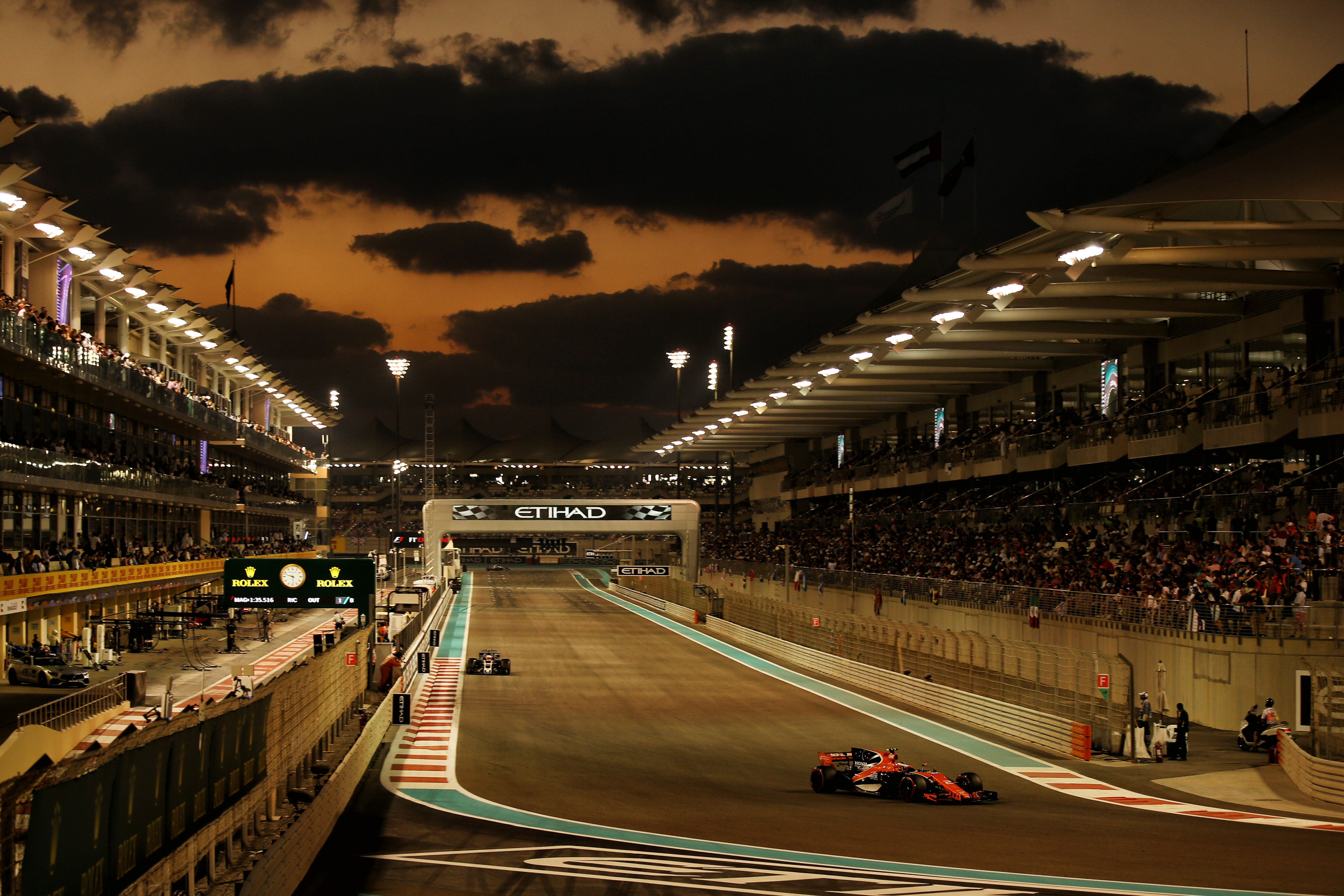 "I thought that might also be for the best. We were not able to imagine that we were fighting for a championship like this.
"There was no light."
The lack of faith extended well beyond McLaren and Honda themselves. Even Sauber turned its nose up. Around the time the McLaren partnership was reaching breaking point, Honda was told by Sauber it would cancel an often-forgotten deal to run Honda engines from 2018.
This might politely be referred to as an ignominious moment for Honda, rejected by the worst team still on the grid that was using year-old Ferrari engines and emerging from a financial hellscape that had almost shut the team down. That organisation told Honda: 'Thanks, but no thanks…'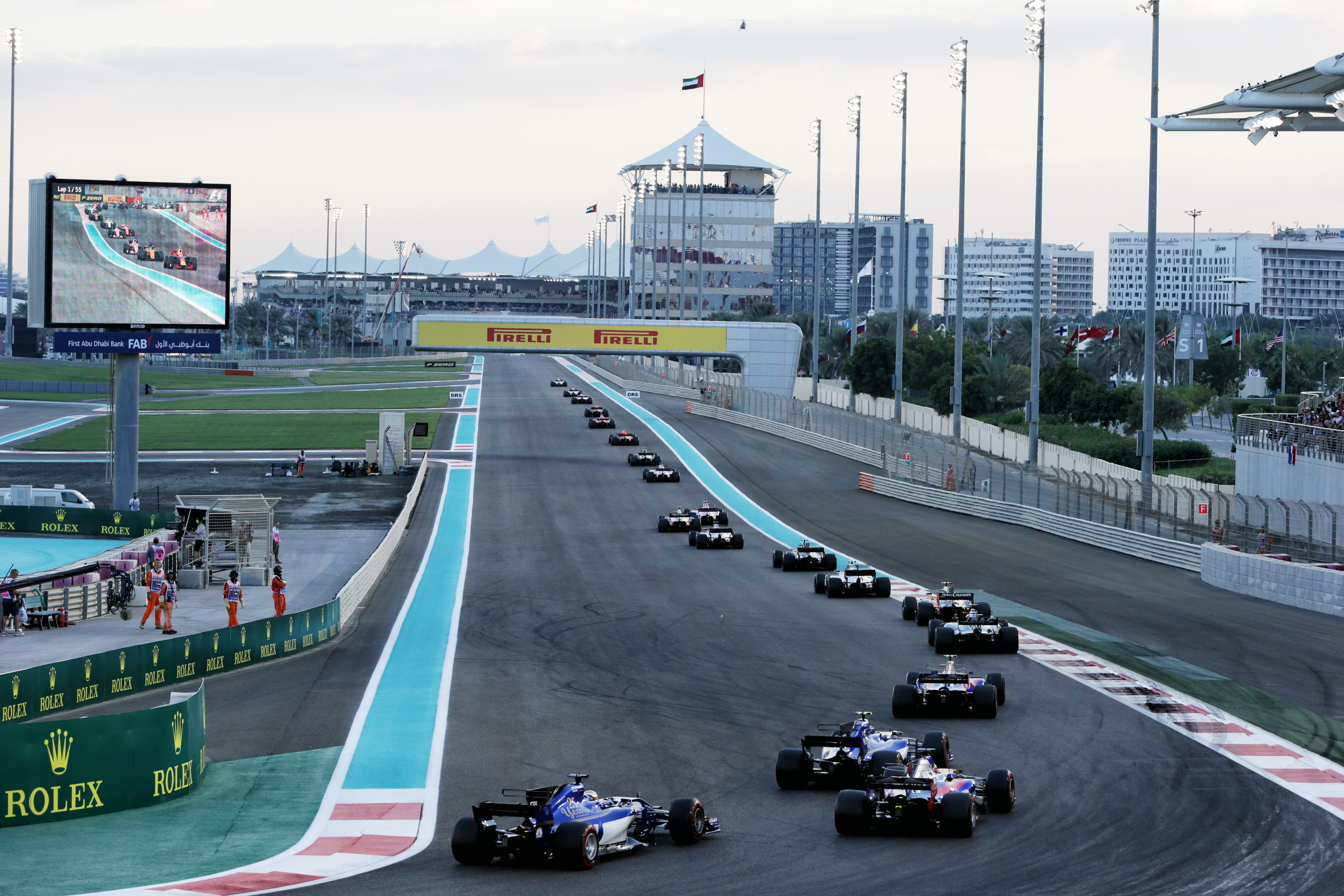 The ending of the planned Sauber deal came just before the summer break, a couple of months ahead of the news that McLaren and Honda would separate.
This threw the future of Honda's F1 programme into jeopardy. The only way to keep Honda in F1 would be a deal with Toro Rosso – but that required Toro Rosso to get out of its Renault deal.
So when the McLaren-Honda split was announced in Singapore it was not an isolated announcement. It was connected to others: Toro Rosso releasing Carlos Sainz to drive for Renault in 2018 and Renault releasing Toro Rosso from its engine contract in return, allowing Toro Rosso and Honda to announce a new engine partnership.
On the periphery of this, Renault and Red Bull effectively confirmed they would separate at the end of 2018 – teeing up the future Red Bull-Honda programme if Honda could prove it was getting its act together.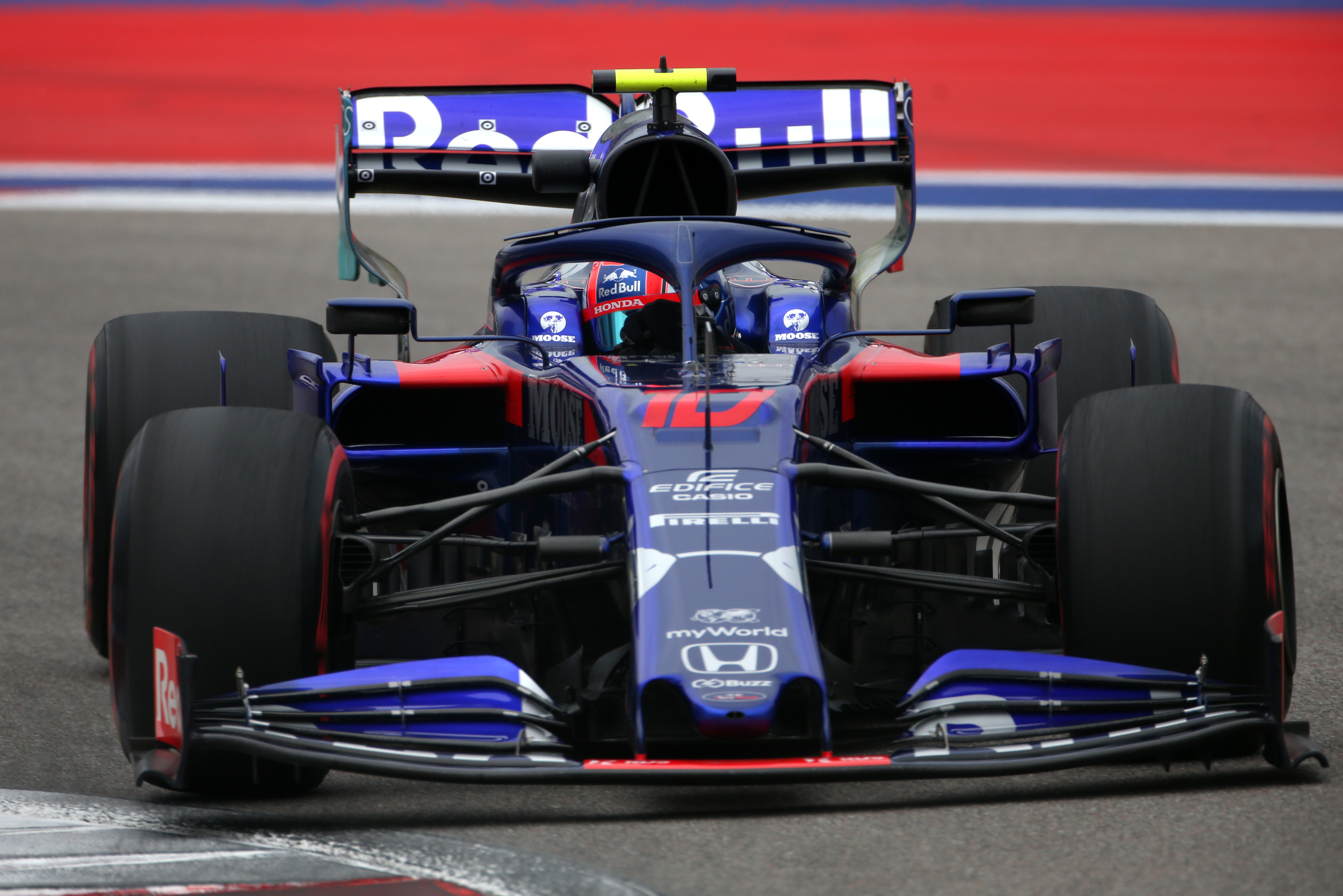 To pull this off, Honda needed someone to believe in its project in the face of McLaren's (and even Sauber's…) obvious, public and unflinching vote of no-confidence. Yamamoto says even Honda's loyal Japanese fanbase was split: "They were 50/50 opinion that Honda should quit, saying 'we can't really watch this anymore'…"
Fortunately, the progress Honda was making beyond the still dreadful set of results was something that representatives at Red Bull had already bought into by mid-2017.
But before the likes of Helmut Marko and Christian Horner would begin to foster a closer relationship with senior Honda staff, someone else in the Red Bull family had already played a key role in saving the Honda project.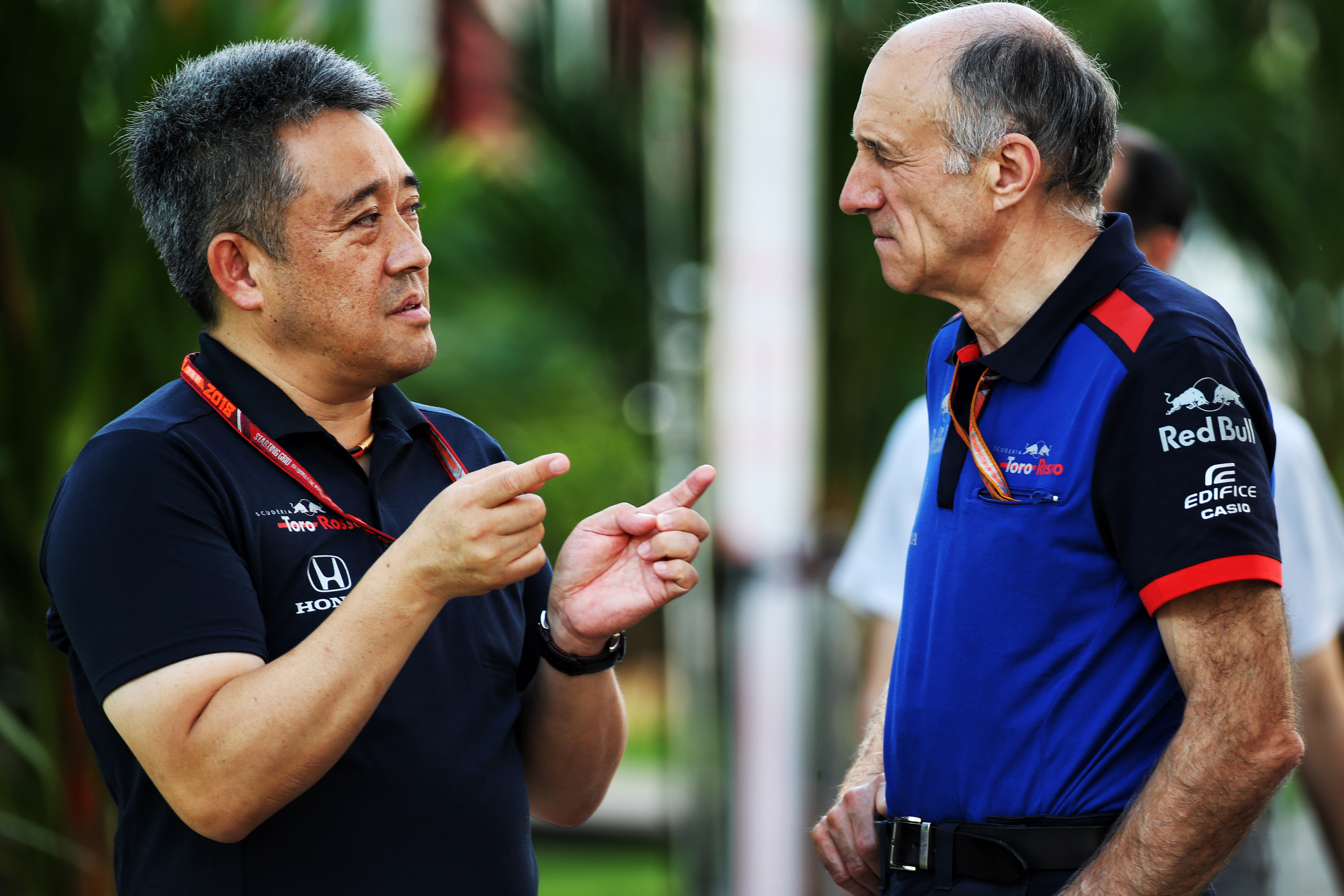 "It was actually Franz Tost who said that Honda can do it," says Yamamoto.
"He has spoken to board members and said we have to continue, to recover. Before talking to Helmut, we talked to Franz a little bit."
Tost and his team, then known as Toro Rosso, are underestimated heroes of the Honda story. And Honda's Toro Rosso season before partnering with Red Bull is easily overlooked.
It goes beyond Toro Rosso eclipsing anything McLaren achieved in the previous three years by finishing fourth in Bahrain on the team's second start with Honda.
Off-track, Toro Rosso put an emphasis on completely open communication and encouraged Honda to be bolder, and more demanding. Instead of the team telling its engine supplier what to do, it was far more receptive to compromises. And Honda became more involved in dealings with F1's powers-that-be, too – whereas before, McLaren took charge of all F1/FIA liaisons.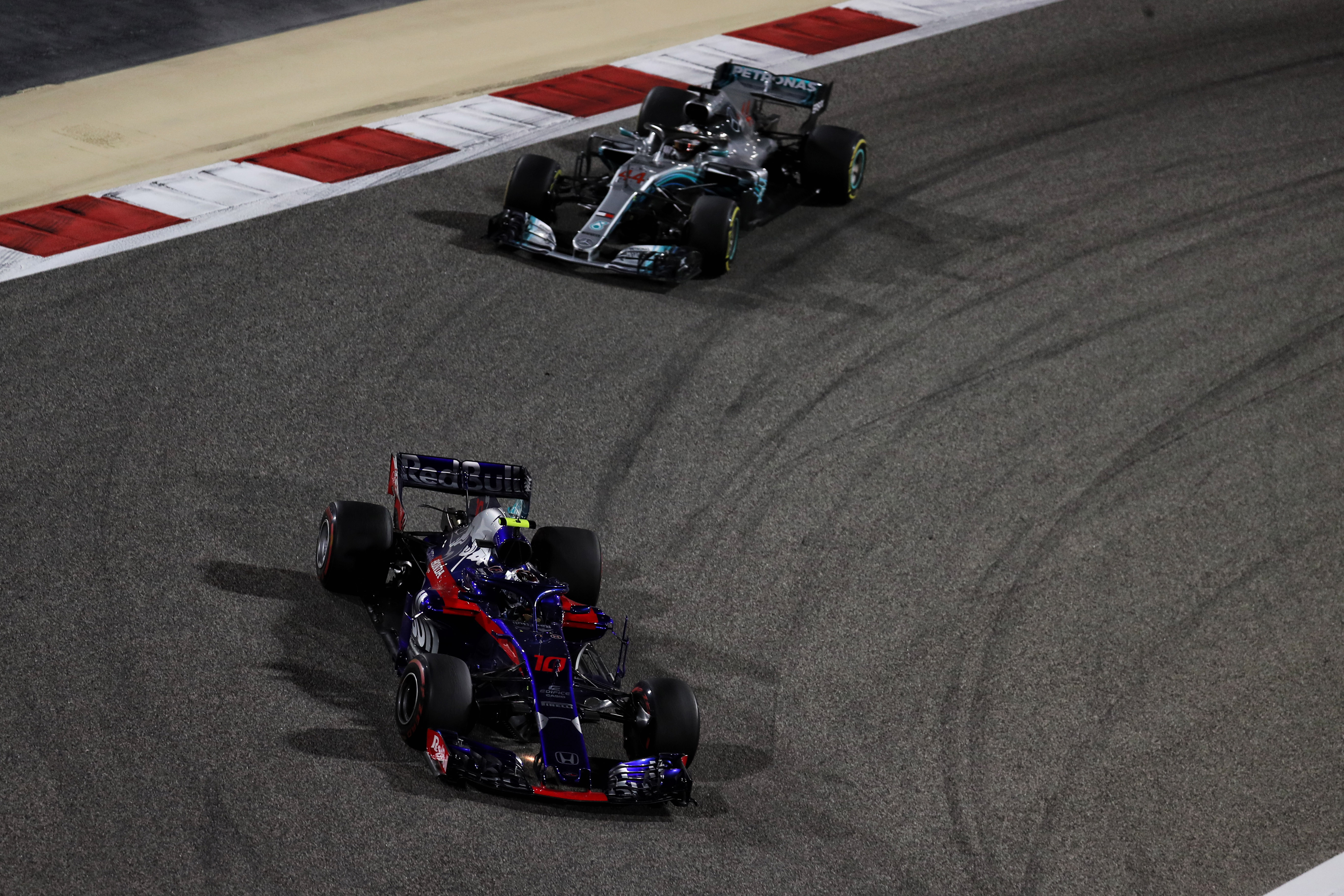 "Compared to before, I could have much more communication to other management in F1, like F1 or the teams," says Yamamoto.
"Maybe that helps a little bit on the technical side as well. We can get a lot of information or we can make some negotiations. That helps to survive in F1.
"With McLaren, they said 'we take care of the politics and everything so you just focus on making engines'. That was the role. So we stepped in a little bit more after starting with Red Bull.
"The change for myself is that after starting with Toro Rosso, Franz said 'you should speak to F1, you should speak to the FIA'."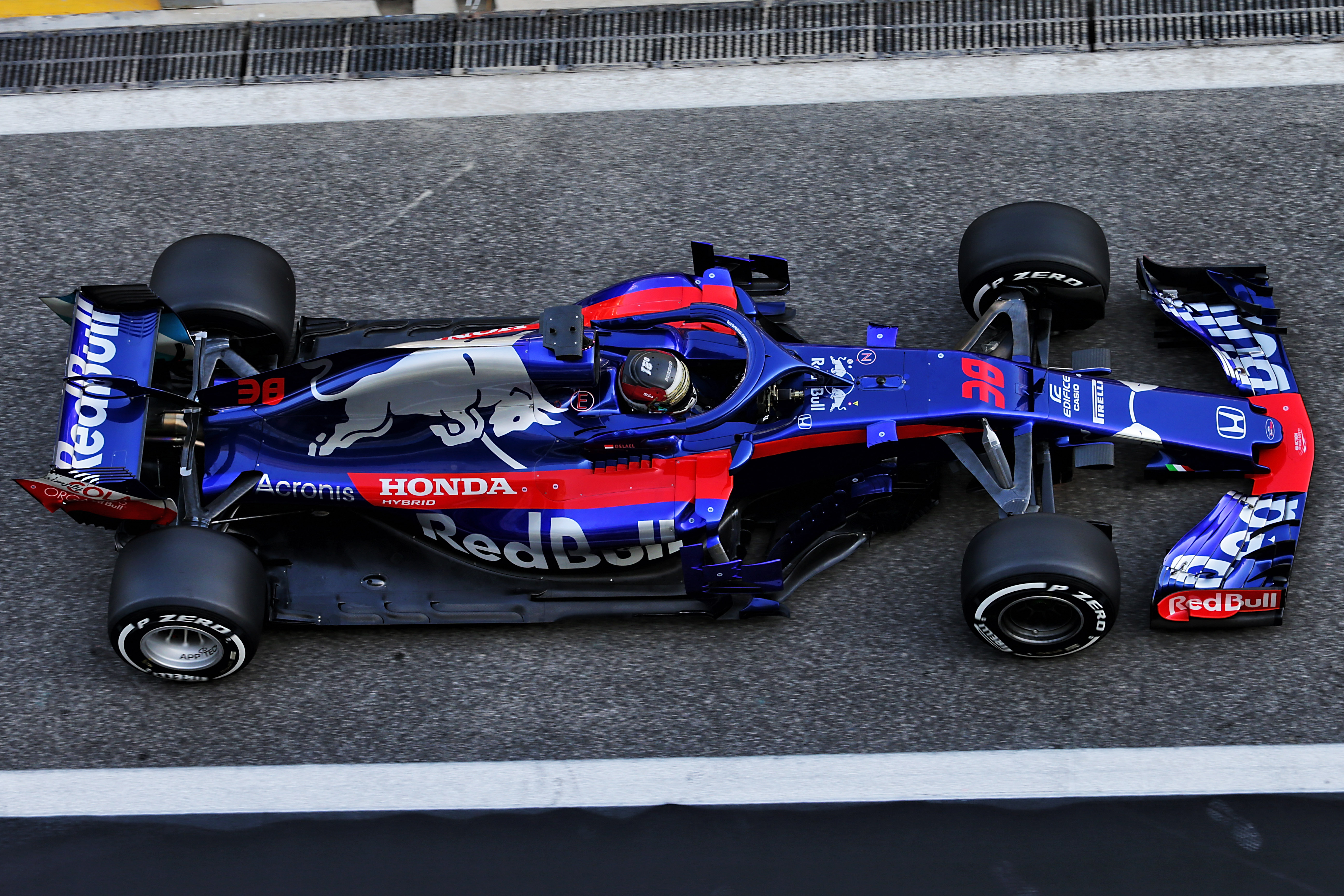 Switching to Toro Rosso was a breath of fresh air for Honda. It didn't manifest itself in a major shift in results – Toro Rosso scored three points more than McLaren did in 2017 – but this was no great surprise.
After all, Honda was paired with a weaker midfield team that suffered a litany of grid penalties as Honda was encouraged to bring new specifications to develop as quickly as possible.
The performance and the progress in the first half of the year had already proven immensely valuable as this convinced Red Bull to leave Renault and commit to Honda properly.
Behind the scenes it had also helped set Honda on a path senior personnel are adamant would not have been possible with McLaren. The leadership structure shifted trackside and back in Japan – Tanabe was recruited as the technical director while Honda automotive engineering legend Yasuaki Asaki took charge of development at Sakura.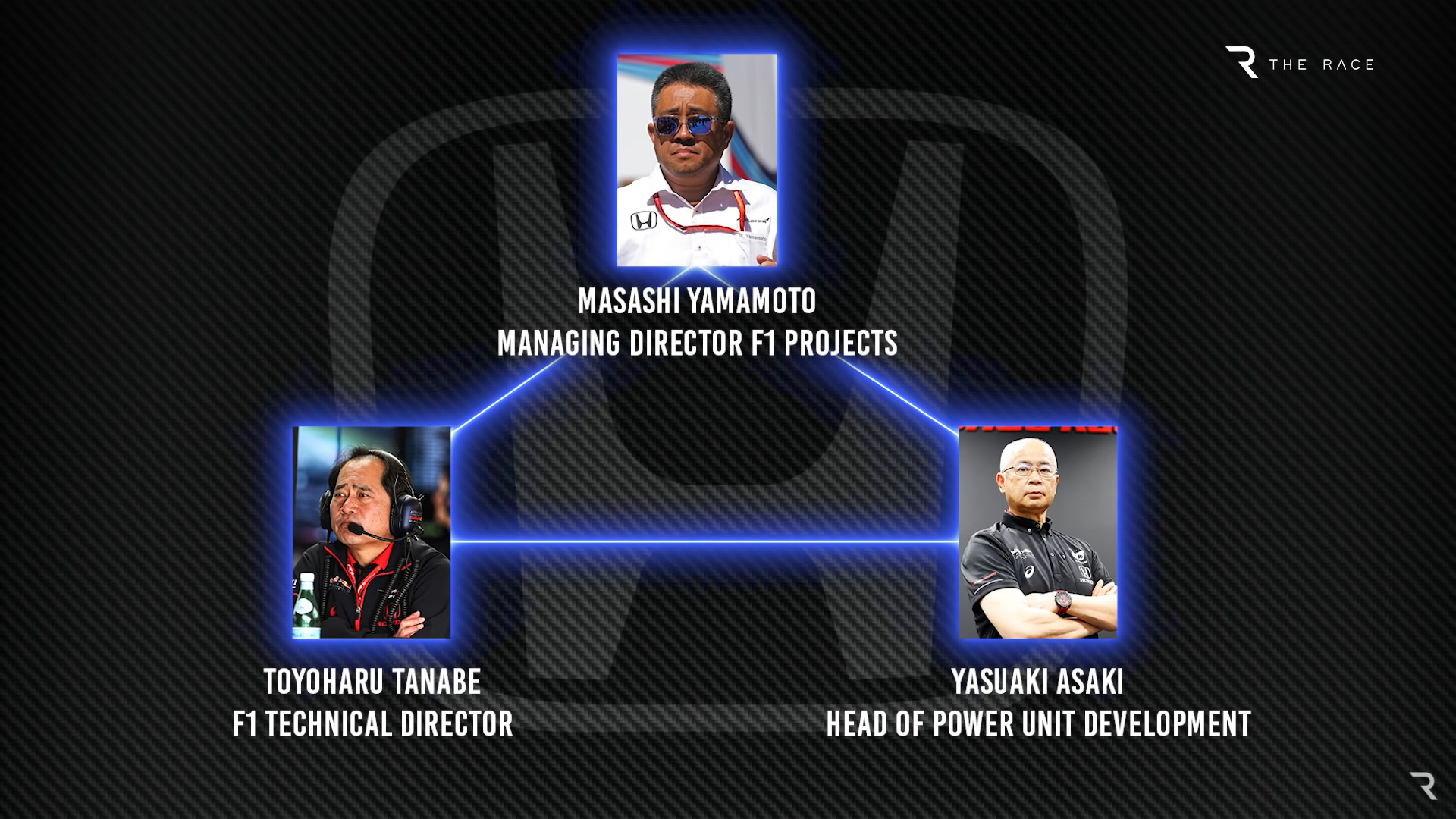 Honda's implication is that this structure was not one it could have implemented with McLaren.
"Even if we had continued with the McLaren project, I don't really think we could have been successful, nor McLaren either," says Yamamoto.
"The biggest reason probably is the shape we have started wasn't really right. So the project needs to be started with the right shape or communication, which we could not with McLaren.
"And that's something we could have done with Red Bull Racing and Toro Rosso. That was very key.
"We started from zero. That was a restart and we needed it."
During the Toro Rosso season, and especially in the first year with Red Bull, Honda benefitted from that shift in its team composition and its development approach.
The first priority was to ensure proper reliability. With Tanabe installed as F1 technical director and responsible for all trackside operations, there was a noticeable improvement in how Honda addressed its issues.
Before Honda had been guilty of working on multiple areas of development at once and not making the necessary progress in any of them.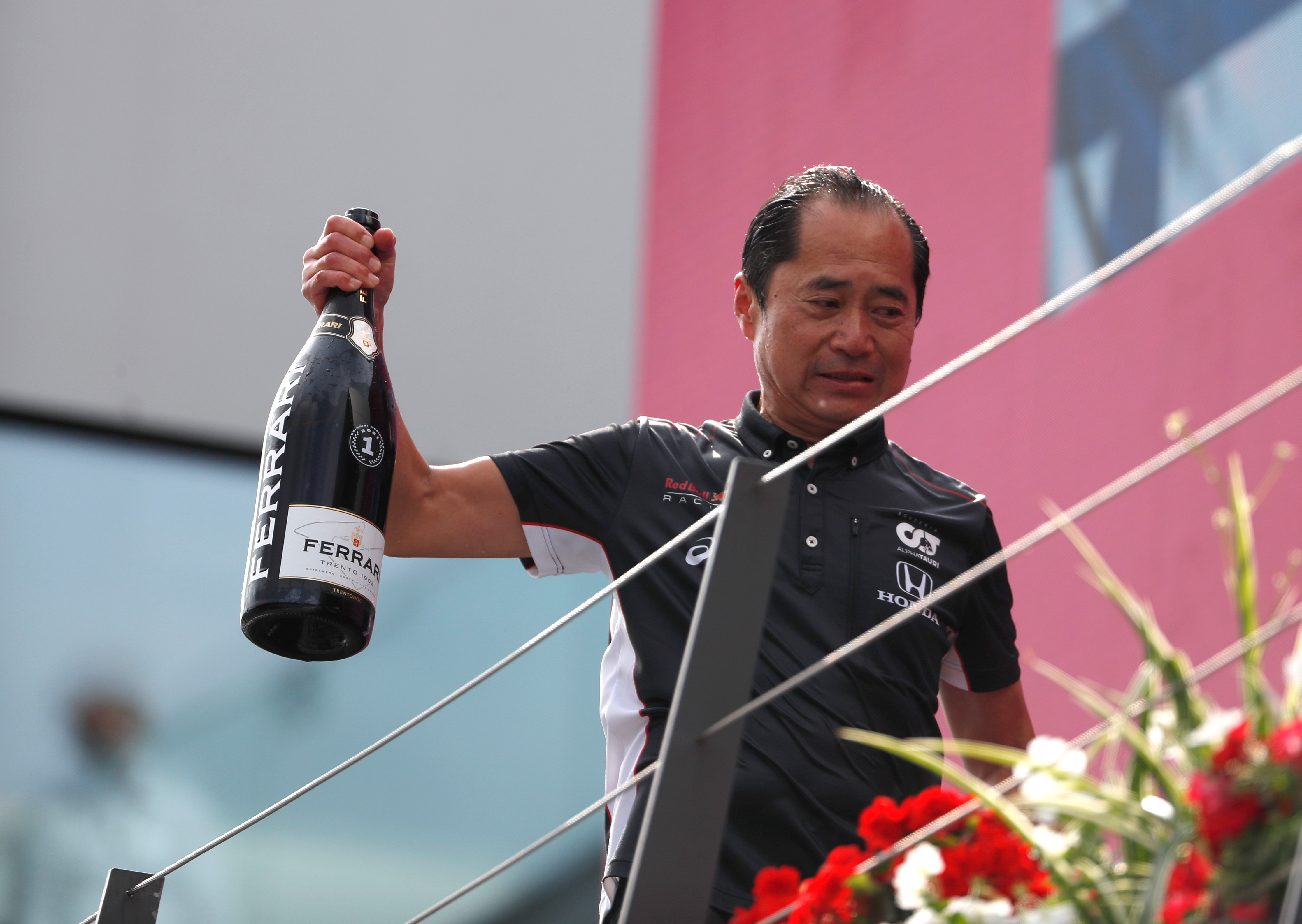 Tanabe's approach was different. He gave the workflow a lot more structure and improved the communication between the trackside operations and the research and development centres in Sakura and Milton Keynes.
With that, Honda began better prioritising its areas of concerns. This narrower focus sped up development and ensured a better success rate.
One example of this was an important improvement with its MGU-H in late 2018, which came as a result of a collaboration with Honda's jet-engine division in Japan.
That was a crucial step in Honda getting its reliability under control. In doing so, it was able to shift its development priorities.
"We spent a lot of time fixing problems," says Tanabe. "It was kind of a negative development, always trying to recover something.
"Then I feel in 2018-19, we could move into a positive development cycle. We achieved some level of reliability, then we started to have time to develop the performance more than previous.
"That's a big change."
At the same time as Tanabe was giving the overall project more structure, long-time Honda man Asaki had taken the reins at Sakura.
The two worked under Yamamoto as the F1 project's managing director and this triangular structure is considered to have created an immensely effective working dynamic.
For example, Asaki was emboldened by the MGU-H progress to pursue another HondaJet collaboration, this time on the design of the blades inside the turbo.
Without these gradual gains, Honda would never have been in a position to make the aggressive, innovative changes it did for 2021, this time with its internal combustion engine and latterly its energy store.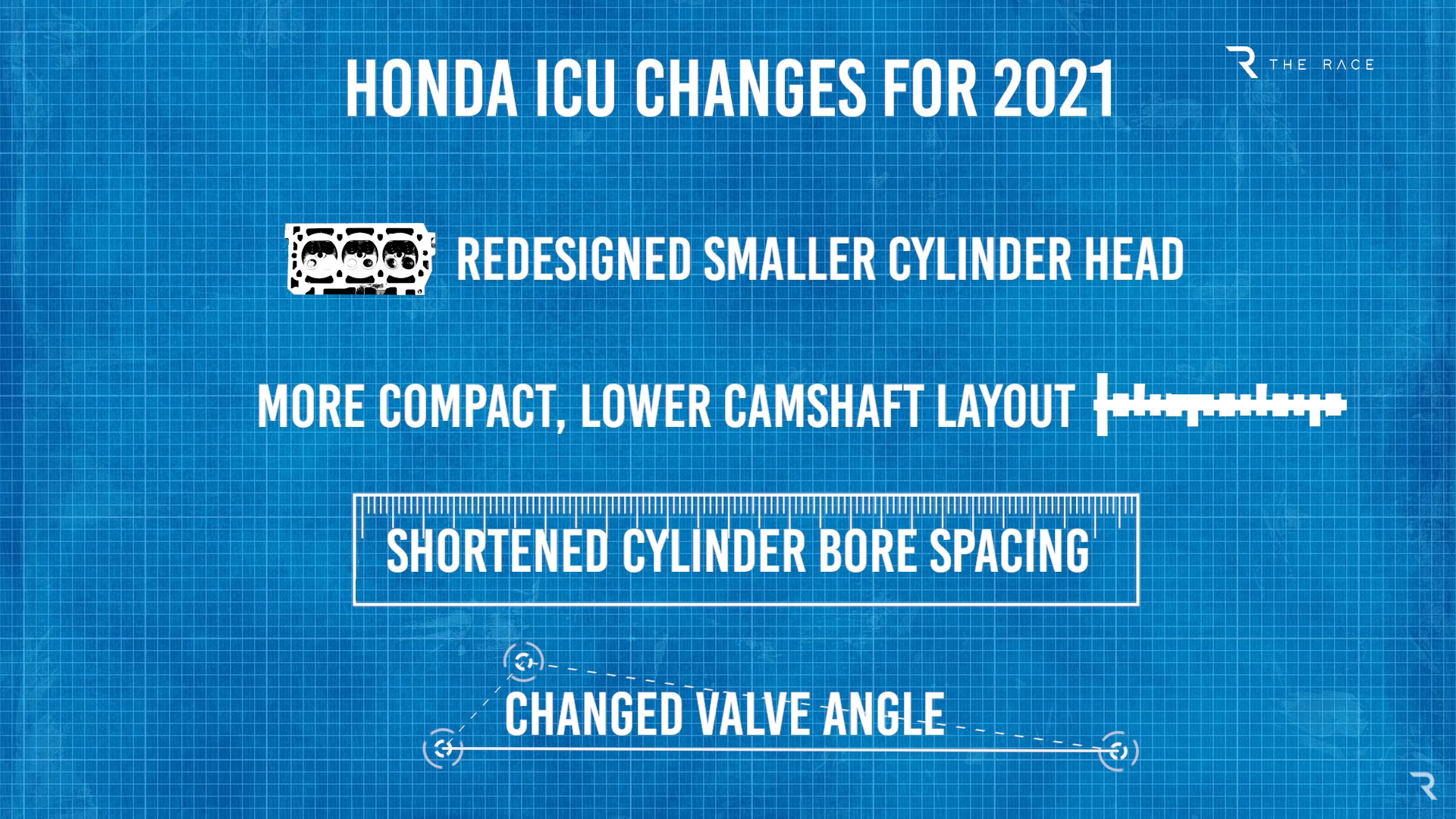 The confidence to commit to a concept overhaul in such a short timeframe, in order to fight for the world championship, tells you all you need to know about Honda's progress operationally and technologically.
Underpinning all of this was the close working relationship with both Red Bull teams, and a feeling of trust and collaboration that Honda has made it clear did not exist in the same way with McLaren.
Tanabe had previously worked in F1 with Honda's last works team, and reckons the close relationship with the Red Bull organisations was a similar arrangement in terms of communication and compromise.
"In 2007 and 2008 the chassis side and the engine side worked really closely to make the 2009 car," Tanabe says, referencing the title-winning design that Honda would never actually benefit from (and that would use a Mercedes engine instead of a Honda) after selling the team to Ross Brawn.
"With Toro Rosso and Red Bull, I feel kind of the same. We tell each other what we want to do and then make a compromise for the decision, what is the best for the car performance.
"We worked really closely, with an open mind. And then we are very comfortable working with a different experience than just 'team and PU supplier'."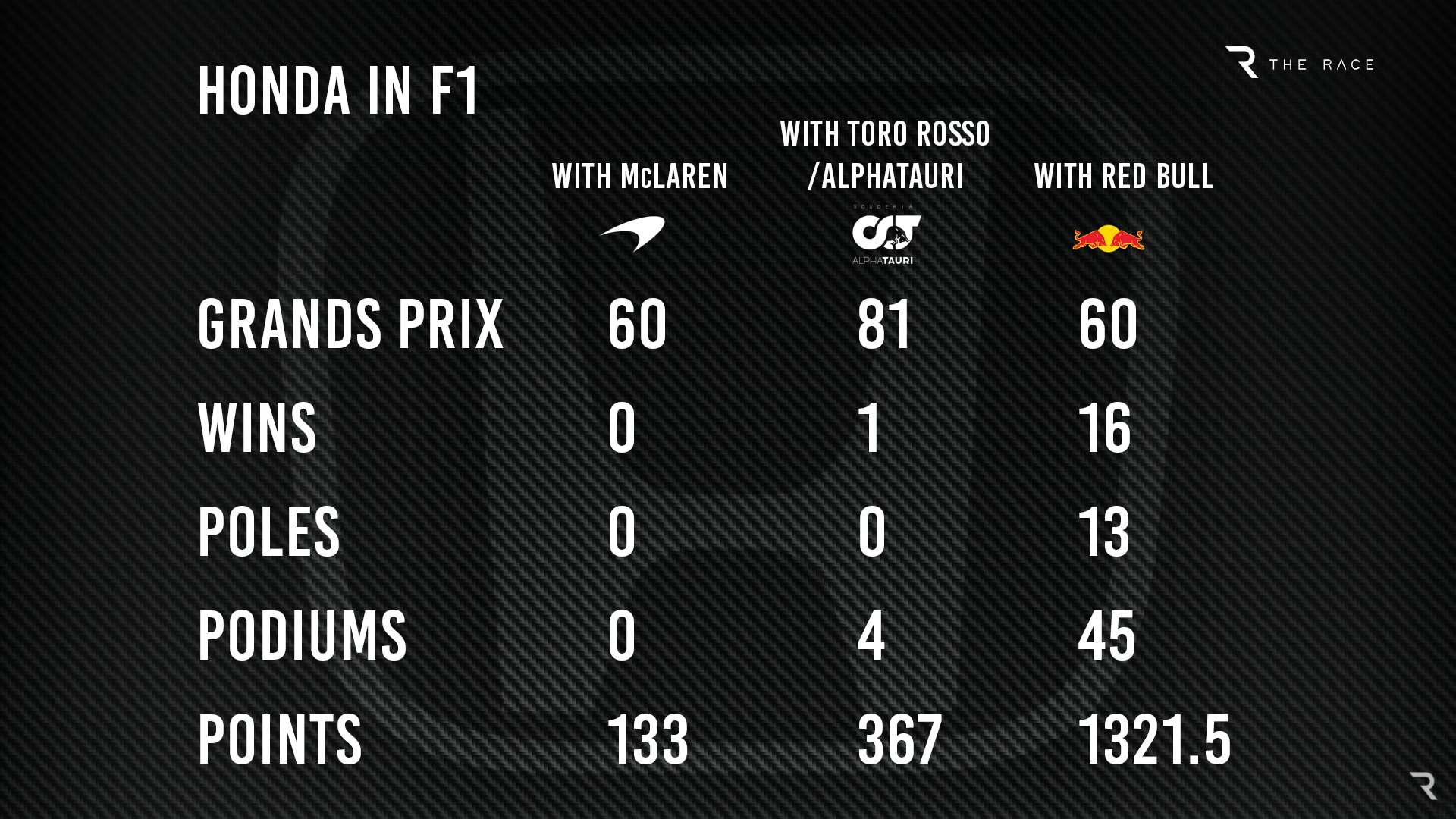 Essentially, the Red Bull years developed into what the McLaren partnership was meant to be.
But by the time Verstappen was racking up wins and ultimately clinching the world championship in 2021, Honda's organisation and its power unit were drastically different from the set-up it started with.
Without the changes in 2017 and the miserable season that followed, this would not have been the case.
What plunged the McLaren-Honda partnership into an abyss is exactly what made the Red Bull-Honda success possible.