Tracing McLaren's Formula 1 renaissance to a point of origin is no easy task because the team's had a hell of a ride over the last decade or so.
How quickly does the moment, a little over five years ago, a sponsorship guru was appointed executive director of the McLaren Technology Group stand out – if it does at all?
Zak Brown was hired in late 2016 to jointly lead McLaren's business in a role designed to tap into the qualities that made him arguably F1's foremost deal-maker.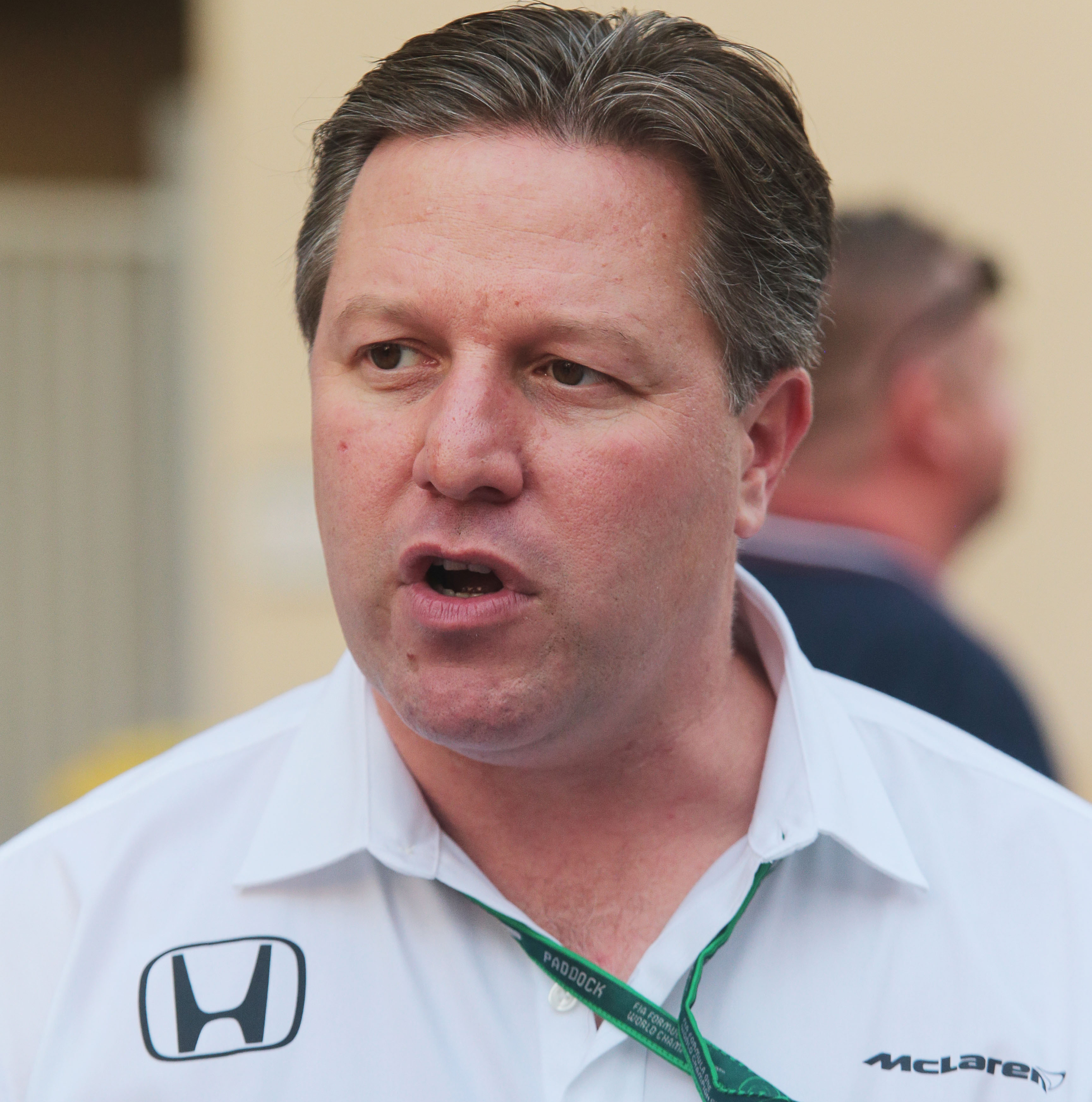 He arrived following the power struggle that ousted McLaren's long-time leader Ron Dennis but not as a direct replacement because he had a remit that focused on the racing side of the business rather than all the Group's commercial interests.
Brown was undoubtedly successful in his past life doing deals to get blue-chip companies into F1, a job that had him highly thought of by ex-F1 boss Bernie Ecclestone, and seen as an excellent candidate to end McLaren's commercial struggles.
But he didn't stand out as an obvious option to lead an F1 organisation. This was someone who knew how to get you into bed with an F1 team. What did he know about running one?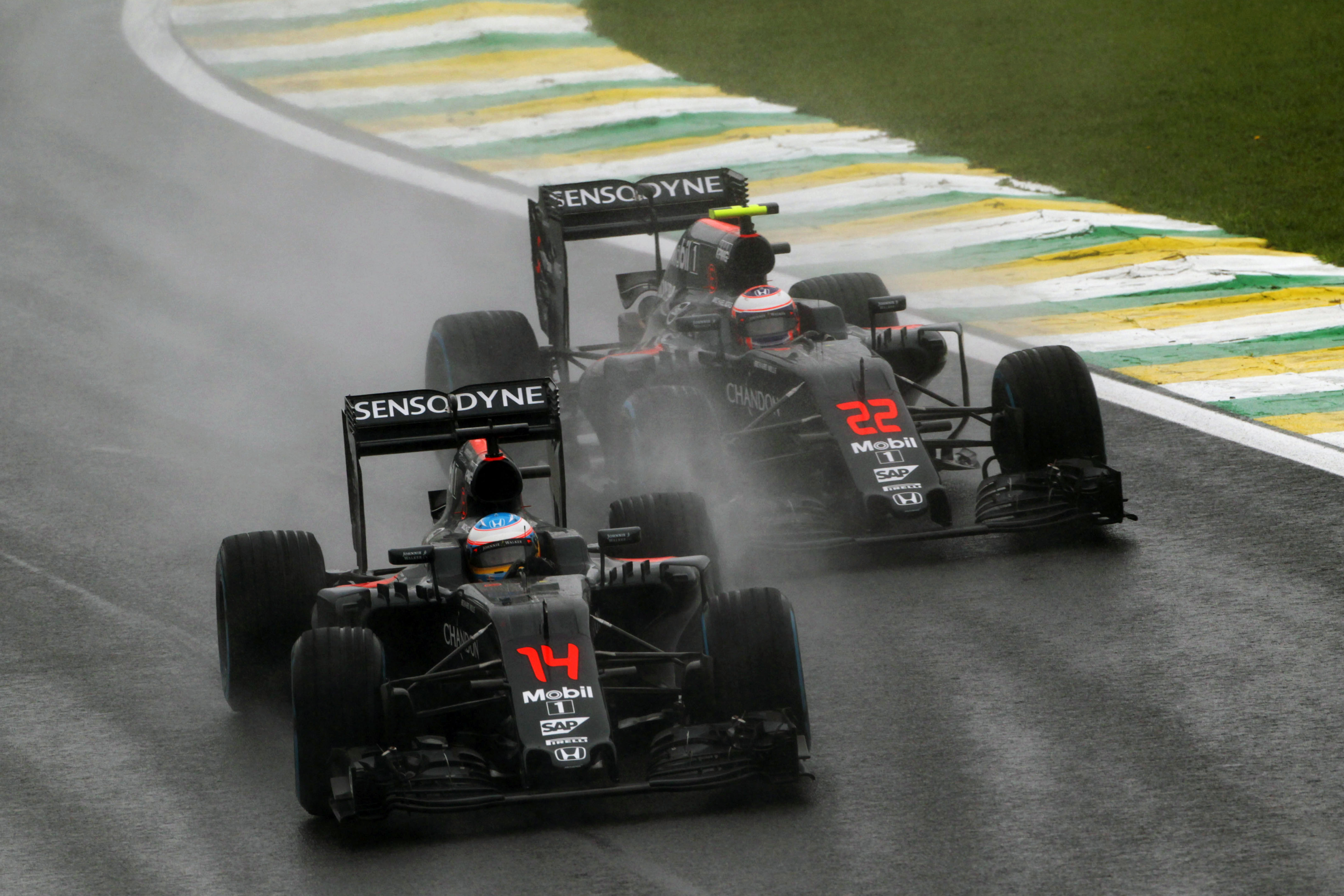 This uncharitable interpretation would have seemed justified when Brown oversaw the end of the McLaren-Honda debacle and the first few months of 2018 jolted McLaren out of denial, having bought into the rhetoric from the race team and technical department that its recent underachievement was squarely because of the engine.
And yet McLaren's shareholders doubled down in April 2018, when Brown was given a different title in the team restructuring that included Eric Boullier's departure. Brown was made McLaren Racing CEO, simplifying McLaren's bloated and overcomplicated structure.
That move underlined that Brown was in charge. It was a signal to the outside world that he was running the show, and that message was also important internally.
"If I look at what was McLaren's single biggest issue, it was lack of clarity and leadership," Brown tells The Race in an interview towards the end of 2021.
"You had Ron in, Ron out, [Martin] Whitmarsh in, Whitmarsh out, [Eric] Boullier, [Jost] Capito. So forget about any of those one individuals: that right there is not a recipe for success.
"The shareholders recognised we need to have one person in charge of running McLaren Racing, making it clear internally and externally, and go.
"Because when I came in there was so much change, and clearly boardroom issues, that if you don't have clear leadership from the top then how's the organisation supposed to know what direction they're supposed to go?"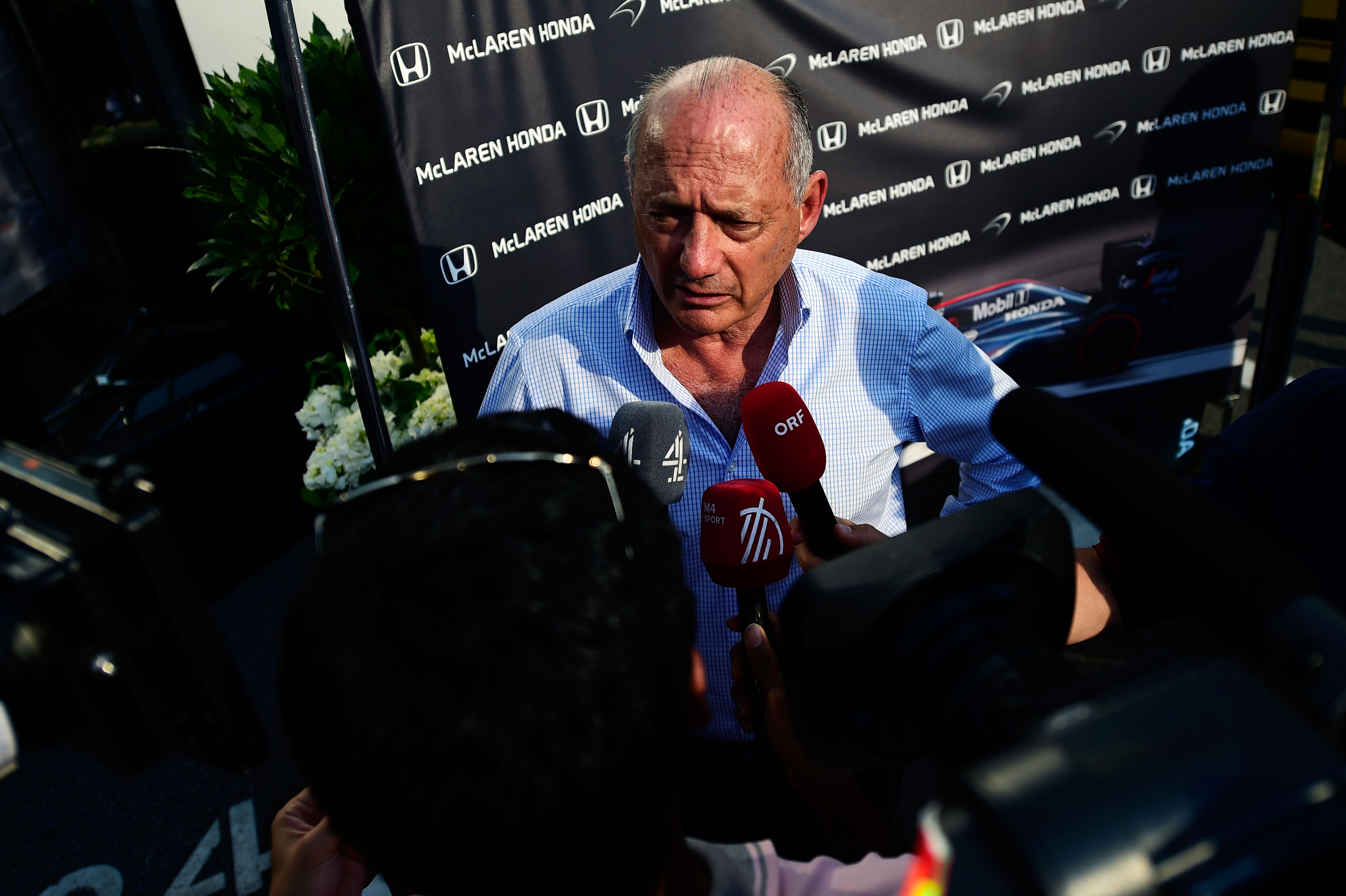 The house that Ron built had started to suffer from rotting foundations and Brown had the unenviable task of sorting out the repairs.
But he was never envisioned as, and never intended to be, the man to do the repair work himself. He knew he didn't have the skillset to run the team directly. "If I interfere, I'm more likely to mess it up," he joked in 2020.
Brown's task was to run the racing side of the business and put the right people in place to make the team a success again.
He is an easy person to underestimate. It's not hard to find an interview where he talks about F1, McLaren, Ayrton Senna or Mario Andretti like a super-fan. You'd have got short odds on finding someone in the F1 paddock, circa 2017-18, who just wrote him off as a good talker who'd blagged his way into running one of F1's most famous teams.
Did he feel underestimated when he first became a senior team figure? Brown meets the question with a long pause.
"So…I hesitate, because I'd answer that a few ways," he says. "One way sounds quite arrogant!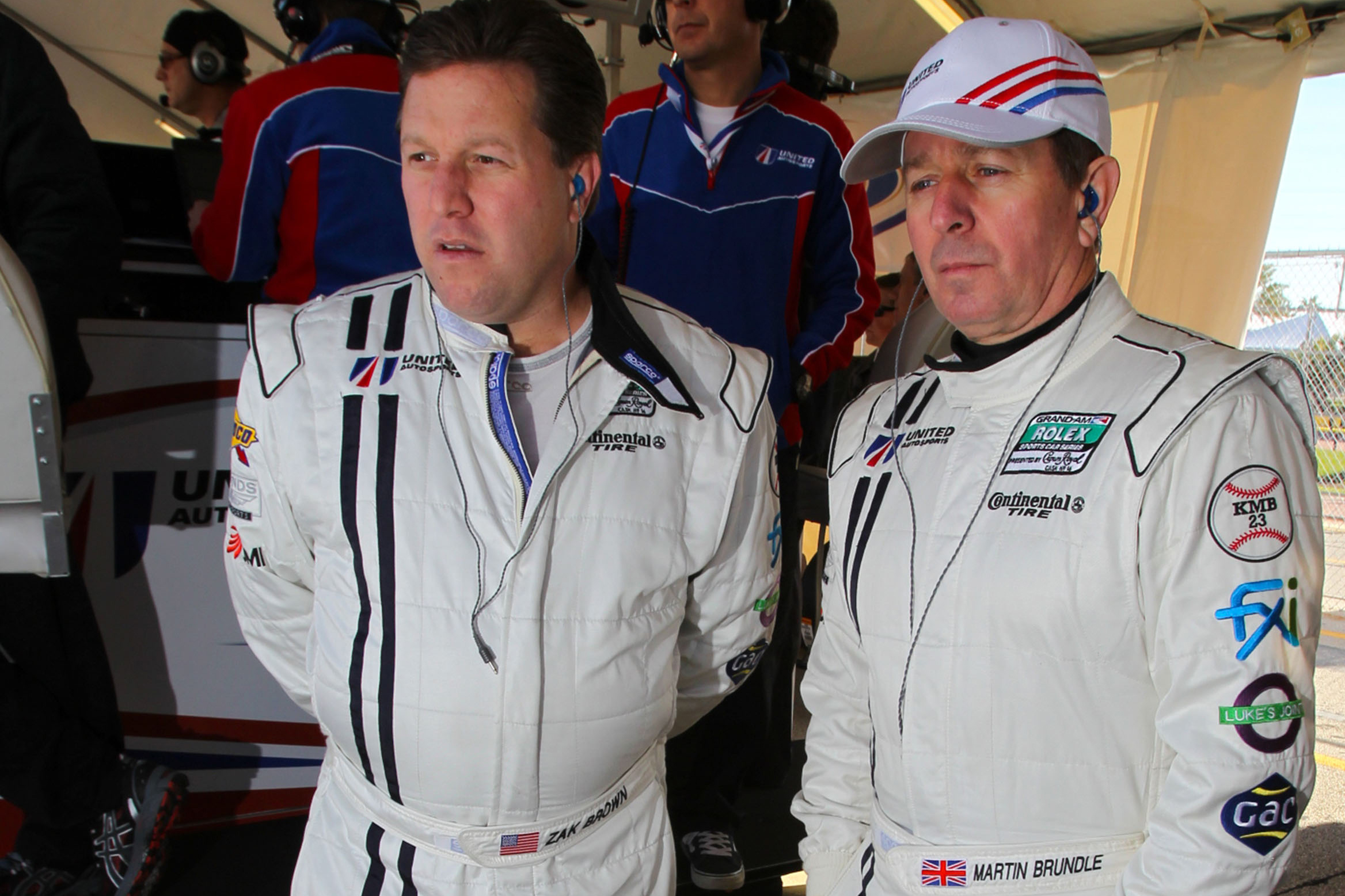 "I felt like I definitely had to prove myself. But I think people saw me as a sponsor guy that races, and maybe people thought I would try and run the team [day-to-day]. And I never intended to.
"I think there were question marks about me, but I think that was fair. And was a motivator for me. But I also didn't spend too much time worrying about what other people think of me.
"Having run a business my entire life, the only thing that really matters is what your team thinks of you, the business and shareholders. My least concern is what my competitors think of me. What's important is what the fans think of me, the sponsors think of me, my shareholders think of me, my race team thinks of me.
"What everyone in the pitlane thinks about me, I don't really care. It wasn't a focus. But I would imagine when the announcement was made, there would have been some people like…"
He pauses again. 'What does this guy know about running a racing team?', we offer.
"Correct," Brown says. "Which is fair."
But Brown's proven himself very adept at it.
When he joined McLaren, the racing team was part of the Technology Group umbrella structure alongside McLaren Marketing and Applied Technologies. Brown was the most senior person on the racing side but Capito was still there as CEO and Boullier was racing director. Meanwhile, Ekrem Sami was the CEO of McLaren Marketing.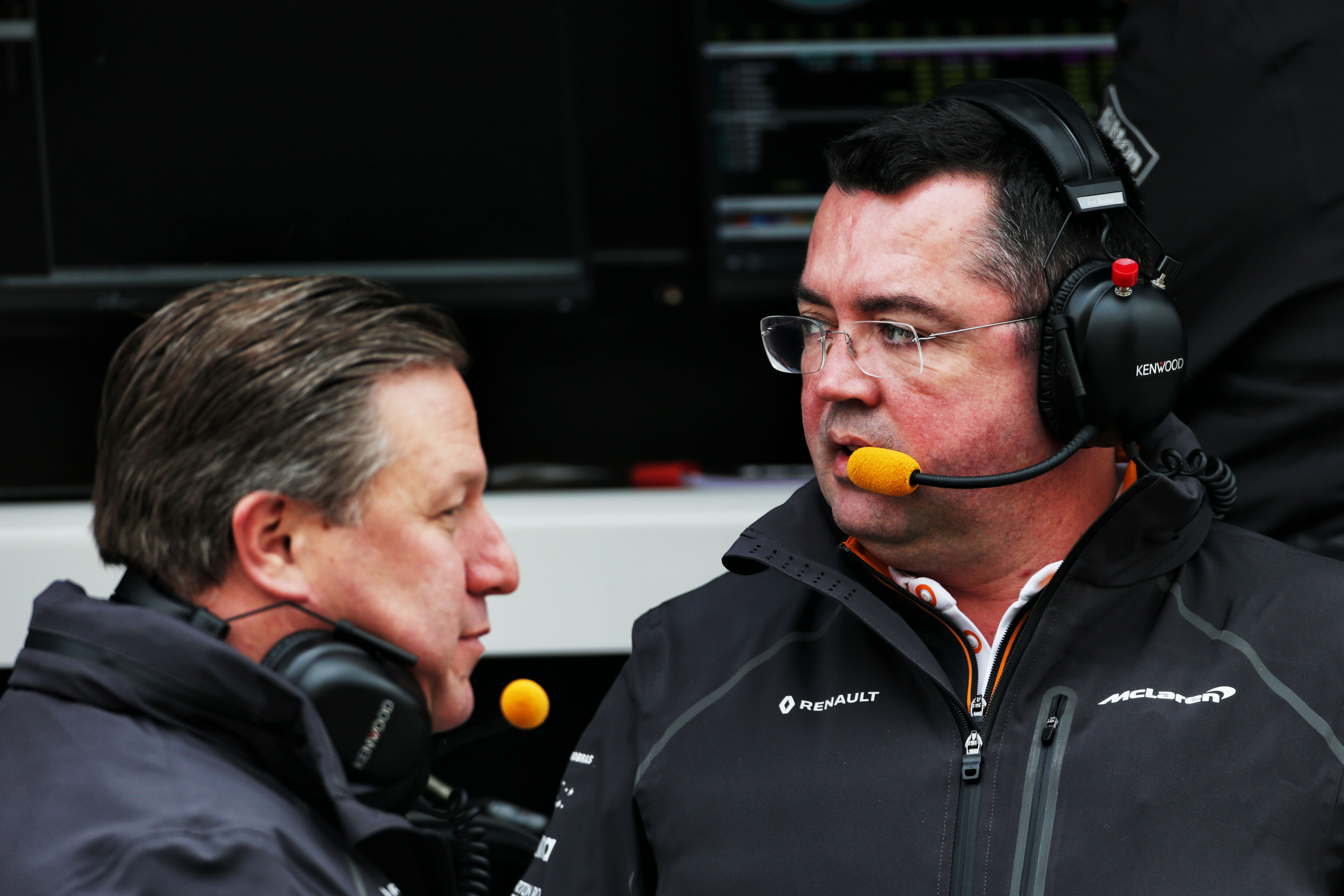 "You never had one person that can make a decision on everything," says Brown. "Organisations need that."
MAT and McLaren Automotive – previously a separate division to the Technology Group – merged in 2017 and in 2018 McLaren restructured again. The Technology Group disappeared and McLaren split its operations into three clear entities: Applied Technologies, Automotive and Racing.
This simplified the structure with each division led by a CEO, with Brown the dedicated Racing leader – the remit was the same but it "became more impactful" as the CEO title made it clear he was the most senior person in McLaren Racing.
Effectively, the implied structure became the official structure. And it's no coincidence that occurred just as McLaren realised how far off the pace it was in 2018. Or that soon after that, Brown began ringing the changes.
He was part of McLaren recognising that it had deeper problems than a messy hierarchy. McLaren launched a review of its technical operations and within a few months, Boullier had resigned and senior technical figures Tim Goss (chief technical officer) and Matt Morris (engineering director) had left.
This was part of Brown eliminating the infamous management matrix that had been established under Whitmarsh and had slowly poisoned the working culture inside Woking's technical team. The extent of McLaren's culture transformation is another story entirely…
It takes time to learn who to trust, who to replace, and who to replace them with. This was Brown's journey across 2017 and 2018.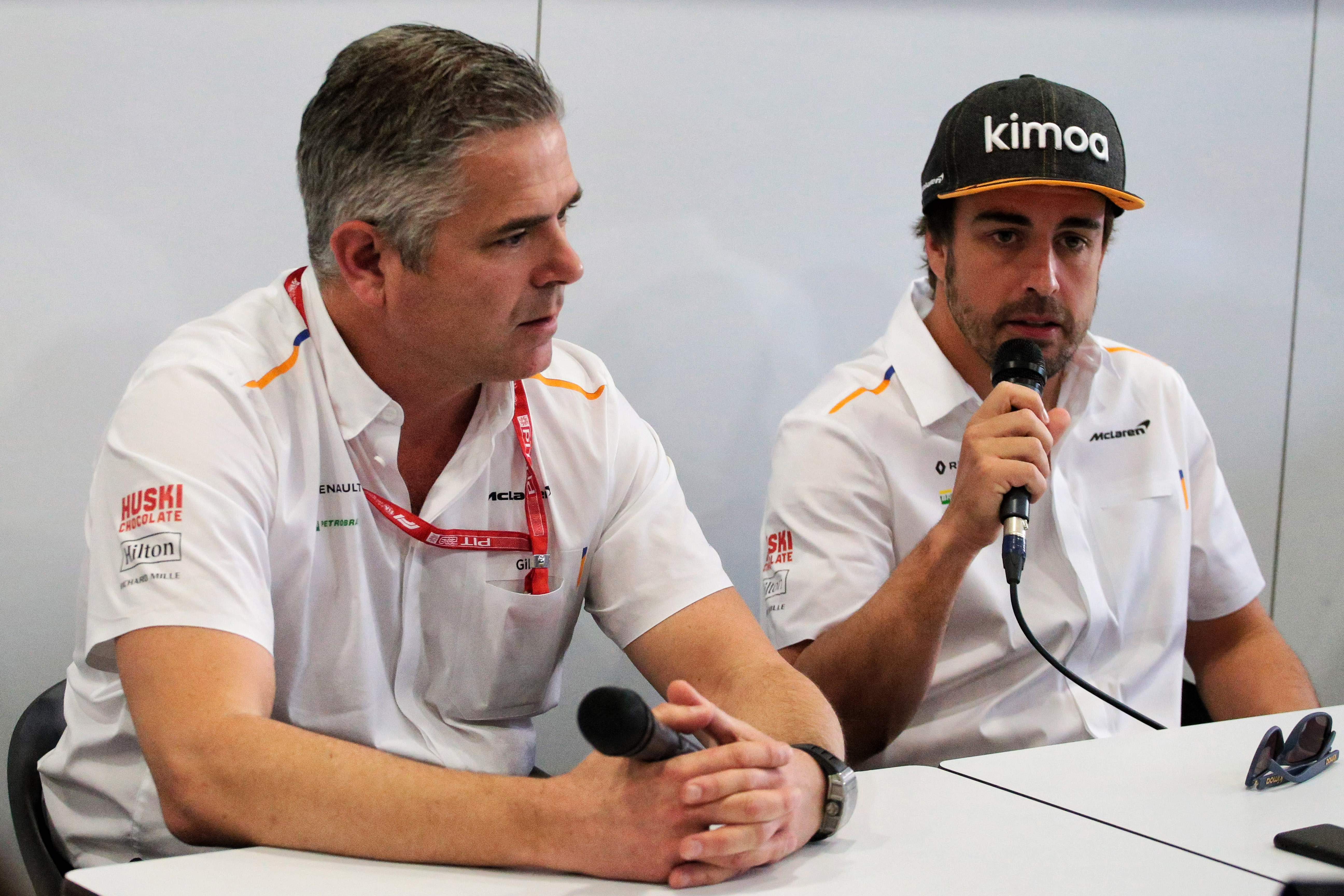 His initial changes weren't perfect: Gil de Ferran's run as sporting director is one of the most easily forgotten appointments in recent F1 history. Chief operating officer Simon Roberts oversaw production, engineering and logistics, then left in 2020 for an ill-fated switch to Williams.
But the July 2018 reshuffle that got rid of Boullier also moved Andrea Stella into the position of performance director. He's a key part of the McLaren management team now under team principal Andreas Seidl – ironically, now with Boullier's old title of racing director.
It says a lot about McLaren's transformation in 18 months that the racing director is now one of three senior staff members reporting to a single team principal (Seidl) rather than being the de facto team boss with reduced authority.
A few weeks after that initial reshuffle, McLaren announced the signing of James Key as technical director. He didn't join until early 2019, the same time as Seidl – who Brown speaks immensely highly of.
Seidl has tinkered with the McLaren Racing set-up, moving Stella into the racing director role as a three-pronged management structure alongside technical director Key and production director Piers Thynne.
By completing his race team structure, Seidl has in turn satisfied Brown's initial vision of a structure in place that allowed him to focus on the business knowing the F1 team is settled.
This is exactly why Brown didn't care if people thought he was not capable of running McLaren. He cites the 2020 'pink Mercedes' saga – when Racing Point was accused of cloning the 2019 Mercedes and was eventually found guilty of copying its rear brake ducts – as an example.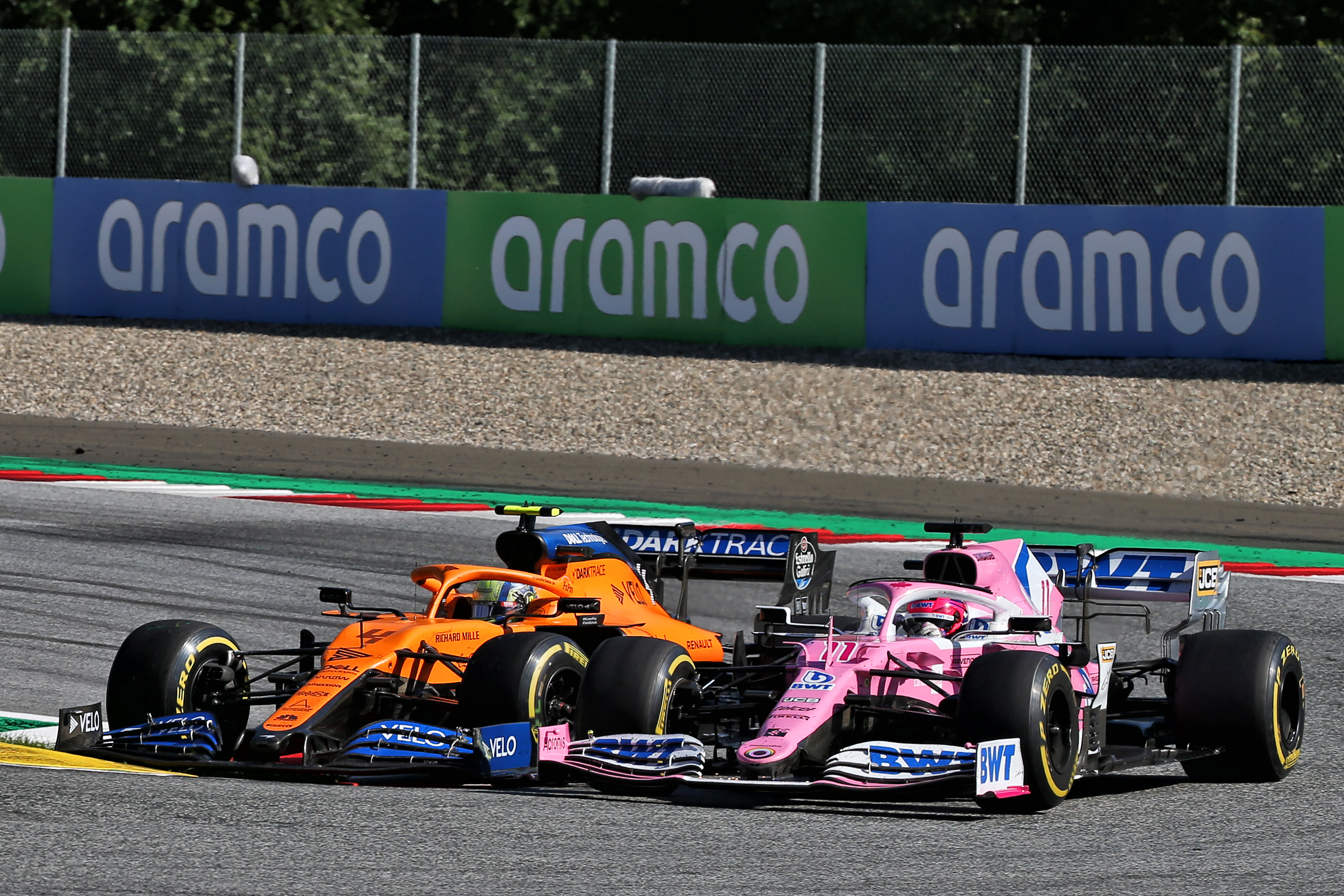 At the height of tensions, Brown said Racing Point's claims it had designed these parts itself were "BS". Rival team boss Otmar Szafnauer responded by saying Brown has "no idea what he's talking about, zero" and "I'm surprised at how little he knows about the rules of F1".
But Brown smiles now. It's "absolutely right" that he himself doesn't know the rules.
"I also know what copying another car looks like," Brown says. "And I also know bullshit when I can see bullshit. And clearly there weren't 850 drawings.
"I think a good CEO recognises his or her strengths and weaknesses and surrounds themselves with the right people. I don't claim to be technical. I don't claim to be an engineer. I don't claim to know the rulebook inside out. It's great, because I know Andreas, and Andrea and James Key, these guys do.
"There's an arrogance sometimes, which to me is driven by an insecurity, where someone has to think they kind of know everything about everything. There's a lot about [F1 that I don't know].
"I think I've got good racer instinct, I've got good people instinct, I've been around racing my whole life so I know what a good garage looks like, a good team atmosphere looks like.
"I don't know how to set up a race car. I know how to drive a race car – not as fast as these guys! That racer side of me makes up for a lot of the lack of technical engineering as I've been around racing my whole life."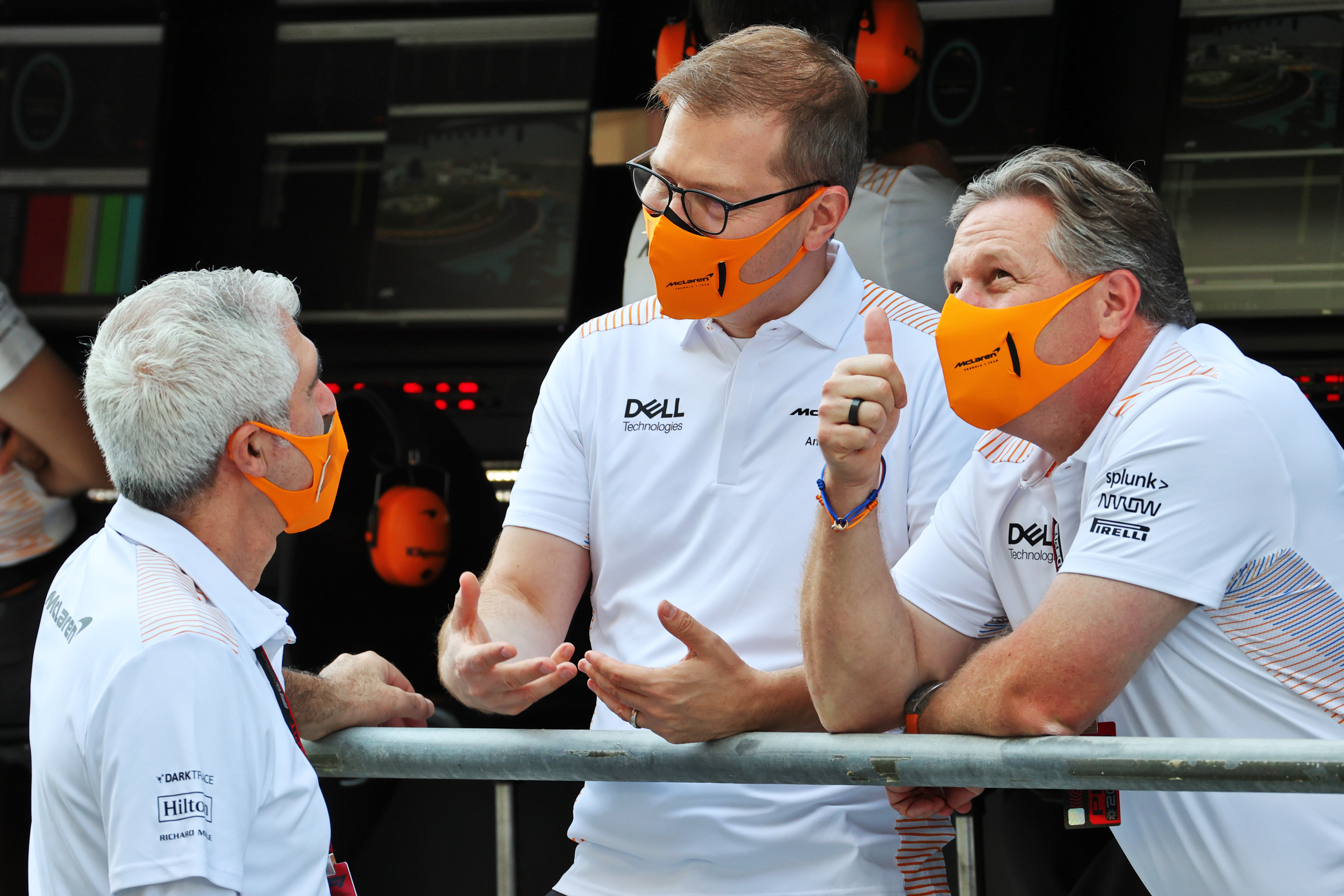 Brown has endeavoured to surround himself with the right people to the point he formed a leadership team unrecognisable from what he encountered on his arrival. He never intended to "clean house", it's just been the result of case-by-case appointments.
The fact Seidl was the last recruit for the leadership team, starting in May 2019, suggests that not only has Brown picked the right people he also did that way back in 2018 – so it's just taken time to bear fruit.
"As fast as Formula 1 is, some things take some time," says Brown. "Once you've got your car in 2018, you can start really coming together [as a team] in the middle of '18 and it's still the race car that was designed in '17 and you're stuck with it.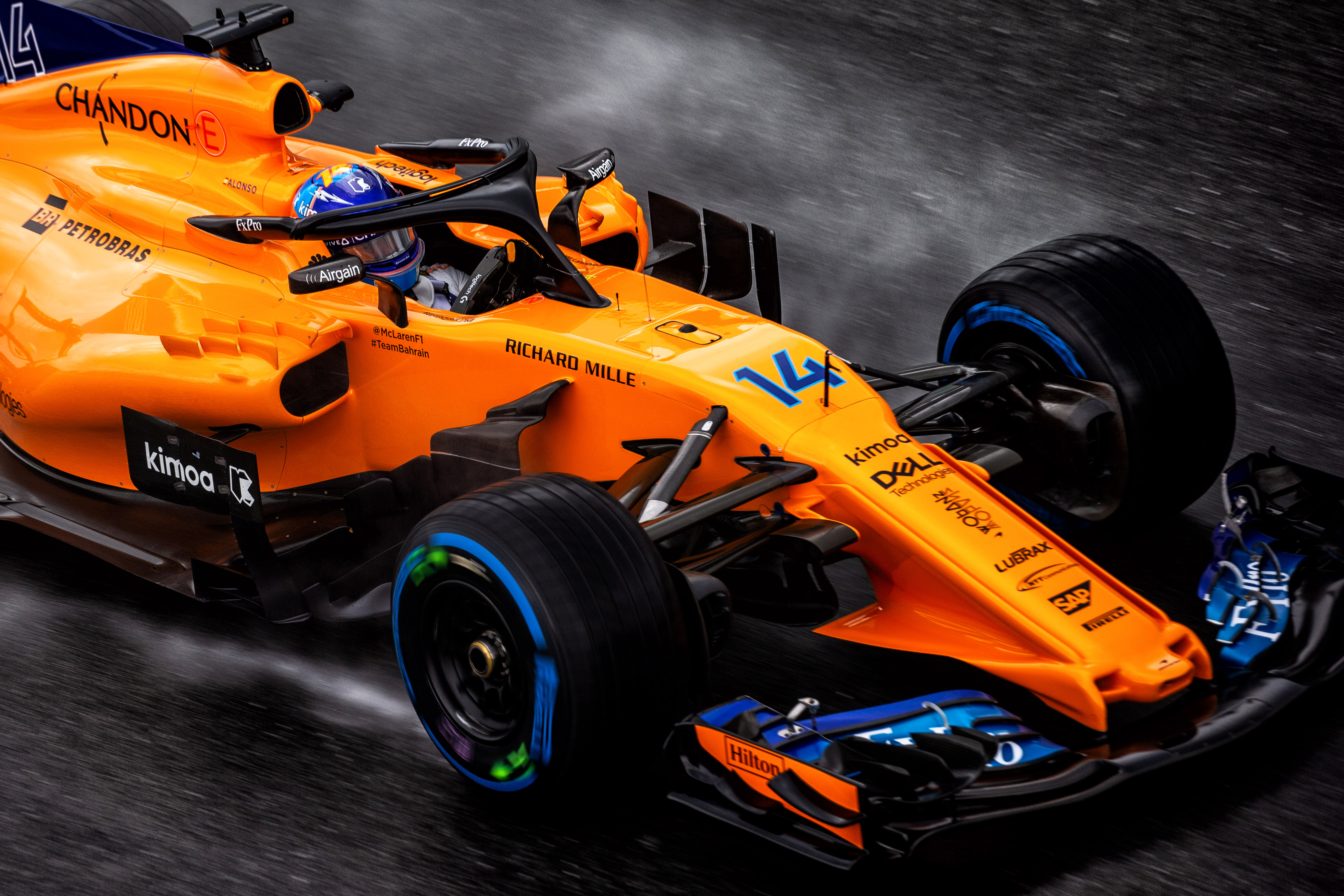 "My leadership team at the factory, which I would include Andreas in, is stellar. And they had a massive influence in the team's success.
"Morale doesn't get just turned around by me, Andreas and the racing team. Our new head of HR [Daniel Gallo], which we call 'People and IT', had a huge impact in helping me reset the organisation. Laura [Bowden], my CFO – I can't run a racing team without having a great CFO, who helps me make tough decisions, challenge people, have predictability, visibility, keep the board informed.
"Those people don't ever get the credit. They're not here, you don't see them.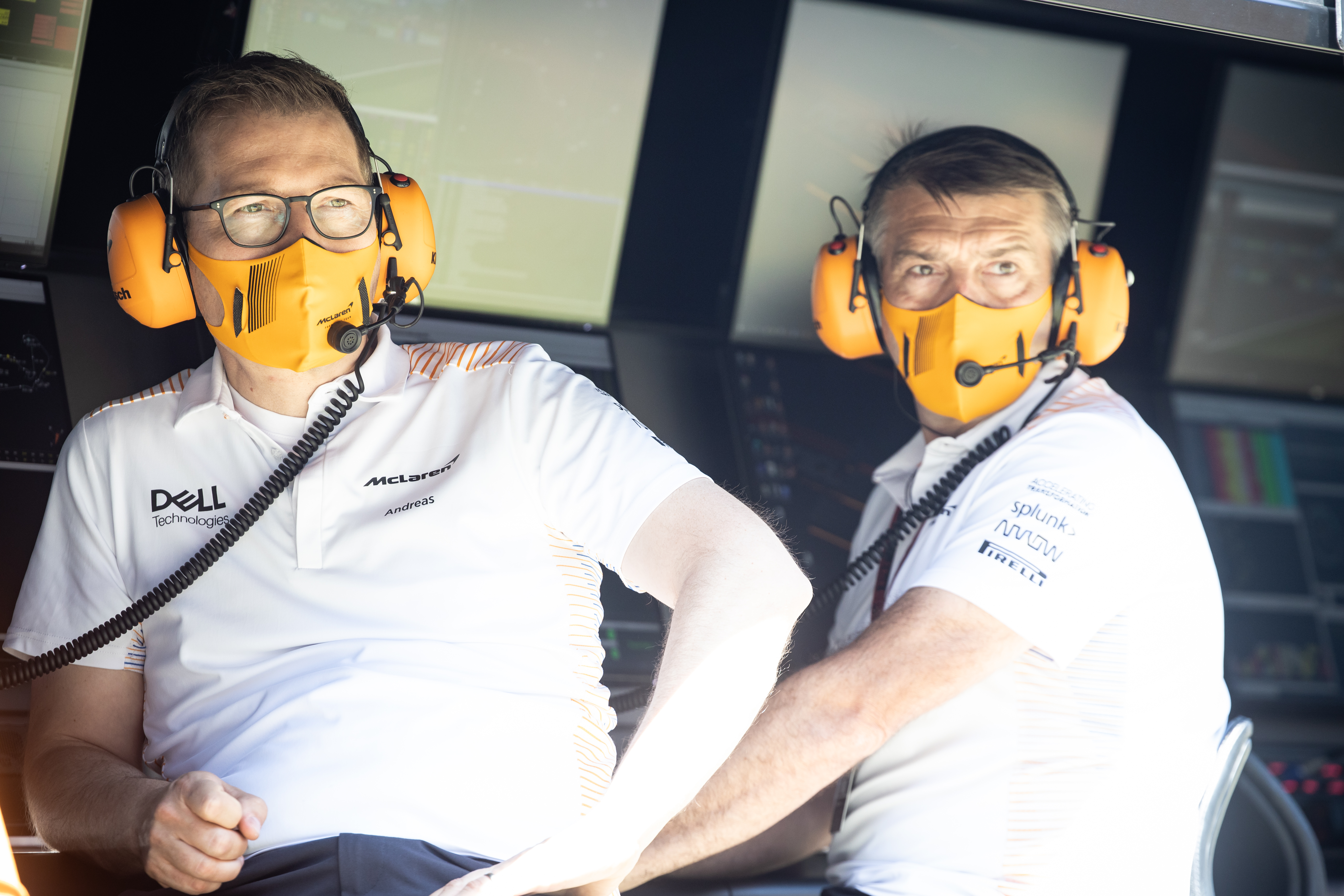 "Those are my eight cylinders. I give Andreas and his leadership team the credit for what's happened at the track. The machine behind – the comms, the commercial, the marketing, the HR – without all that being equally as good, it won't be in harmony. It won't fire on all cylinders.
"That's the part people don't recognise. And those are some people that deserve a lot of credit for where the team is today."
This is an underestimated part of Brown's impact at McLaren. Without being inside the organisation it's hard to understand why this matters but the fish rots from the head. McLaren needed to become a better place to work again.
"Ways of working was our biggest problem," says Brown. "There were some people problems and not some people problems within that structure.
"We have some people today that are awesome, that when I joined were less awesome. And it was because of the environment that they were in not because of who they were. And then there was the lack of leadership at the very top to kind of recognise that and address that."
Prior to Seidl's arrival in early 2019 Brown had monthly roundtable sessions with smaller groups throughout the entire organisation to get a broader perspective of the McLaren workforce.
He'd listen to groups of 20 people at a time – "I wanted to do them in small groups so people would talk" – and hear what was bubbling up and where the tension points were.
"Little things," he says. "Sitting down with the night shift and they couldn't use the gym. Why can't you use the gym? 'Well, for health and safety', the person that looked after the gym was working eight to six.
"You shouldn't be penalised because you work nine to six, so let's get someone in from health and safety.
"I made sure I did as much listening and consulting and asking questions of the entire organisation. Because people have different perspectives.
"You don't hear those things unless you go ask those questions, and care. And then that spreads in an organisation."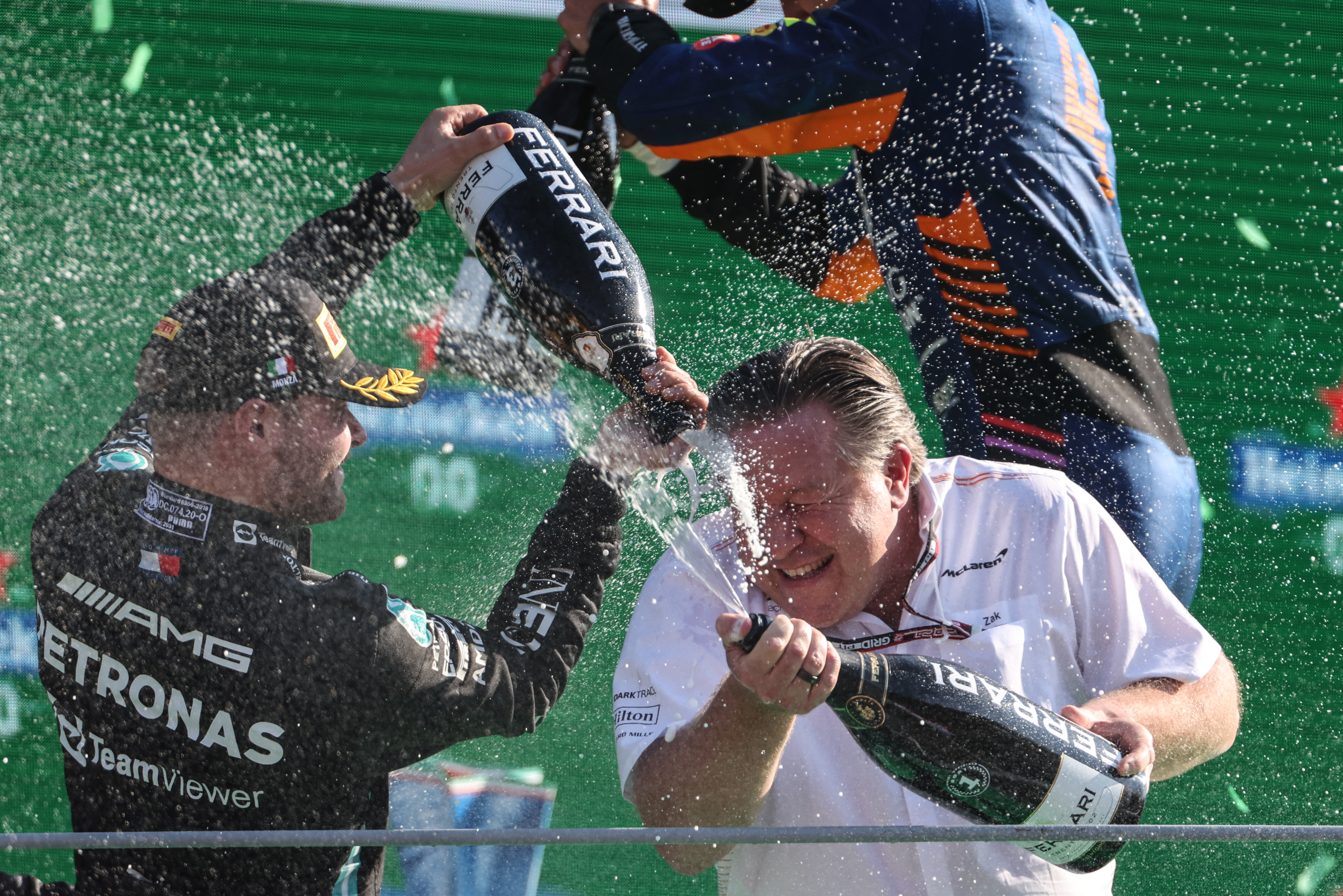 McLaren had fallen behind culturally and technically. Challenges at boardroom level left McLaren in a position where its stakeholders were paying more attention to who might buy out who than the technical challenges faced by its racing team.
Brown's arrival shows McLaren knew it needed a different structure. And he was always meant to be the racing division's most senior figure. But his appointment also had a commercial expectation attached.
It's interesting to ponder if the choice would have been different had the extent of McLaren's problems been fully understood sooner and the shareholders were aware of the magnitude of reform required. Brown admits he was "surprised at how dysfunctional the organisation was".
"I saw that as an opportunity, because it made it clear to me what needed to be fixed," says Brown.
"I always had total shareholder support, it never wavered. It took some time to get the team on board, I'm new to them. Then it took a little bit of time to get the sponsors to believe. And then to get the fans to engage.
"The fans engage when you start getting results because they want to see their team perform. And then it becomes this circle that just starts feeding on itself."
It turns out Brown knows a thing or two about running an F1 team after all. He has taken McLaren to being a top three/four team and a race winner again, reunited it with Mercedes in the process with one of the team's most significant strategic moves under his watch, and secured its future amid wider McLaren Group financial turmoil by getting significant investment from minority shareholder MSP in late 2020.
These are steps that will be major factors in whether Brown's era of McLaren can meet the final requirement it had when he joined: get back to winning titles.
There might be a little more faith in this organisation to achieve that than there was a few years ago.