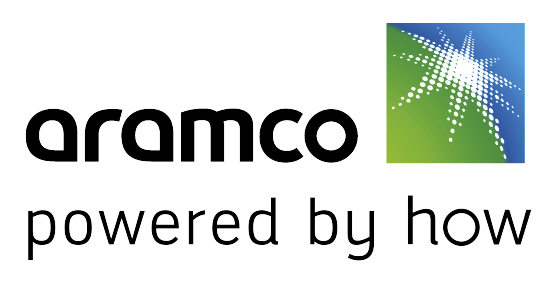 Committing to a new McLaren contract, which will keep him at the team until at least the end of the 2025 Formula 1 season, brings with it a "performance benefit" that Lando Norris says was part of his reasoning for signing a long-term deal.
The 22-year-old established himself as one of F1's top performers last year, earning third place in The Race's top 10 of the season and in the ranking voted for by F1 drivers last year.
Given how high his stock is, and the uncertainty about how competitive McLaren will be under F1's new regulations despite the enormous progress it has made in recent years, the timing of Norris's new deal came as a surprise.
After all, he already had a contract keeping him there until the end of 2023.
But while Norris has talked up the value of signing up for the long term in terms of showing confidence and solidarity with the team he first joined as a junior in 2017 (pictured below), he also stressed the value in terms of improving their mutual performance levels.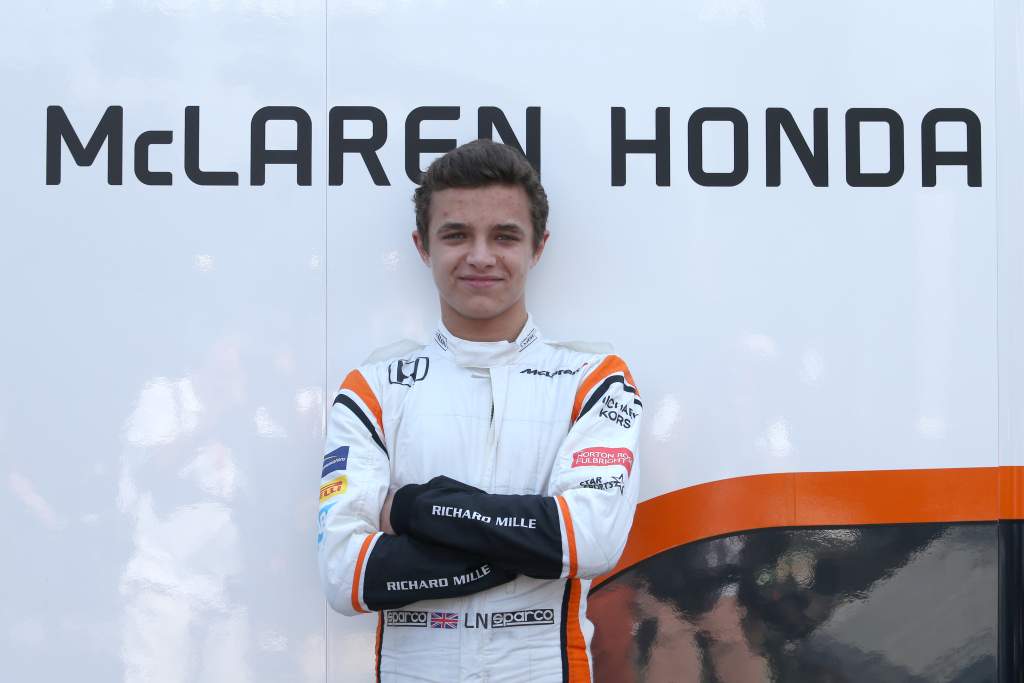 "It did feel a little bit weird that I only did one [a new deal] last season, but that was at the beginning [of the year] and for that season as well, so it wouldn't have brought me anywhere near to 2025," said Norris.
Moving #FearlesslyForward together with @LandoNorris. 🤝🧡

A message from the man himself for the Papaya family. pic.twitter.com/OLXVUXsJq6

— McLaren (@McLarenF1) February 9, 2022
"This is more of just for the solidarity of me and the team and just to really put the confidence in both of us for the long term, because I see that as a benefit – one for myself, to have this longer contract and stay here for a while, and then one for the team.
"I see it as a performance benefit and motivation benefit for the mechanics, for the engineers, for everyone in MTC.
"If I want to try and find every bit of performance, then that is included in something like this. It's not just purely in the racecar, there's the other areas as well. And this is definitely one of them.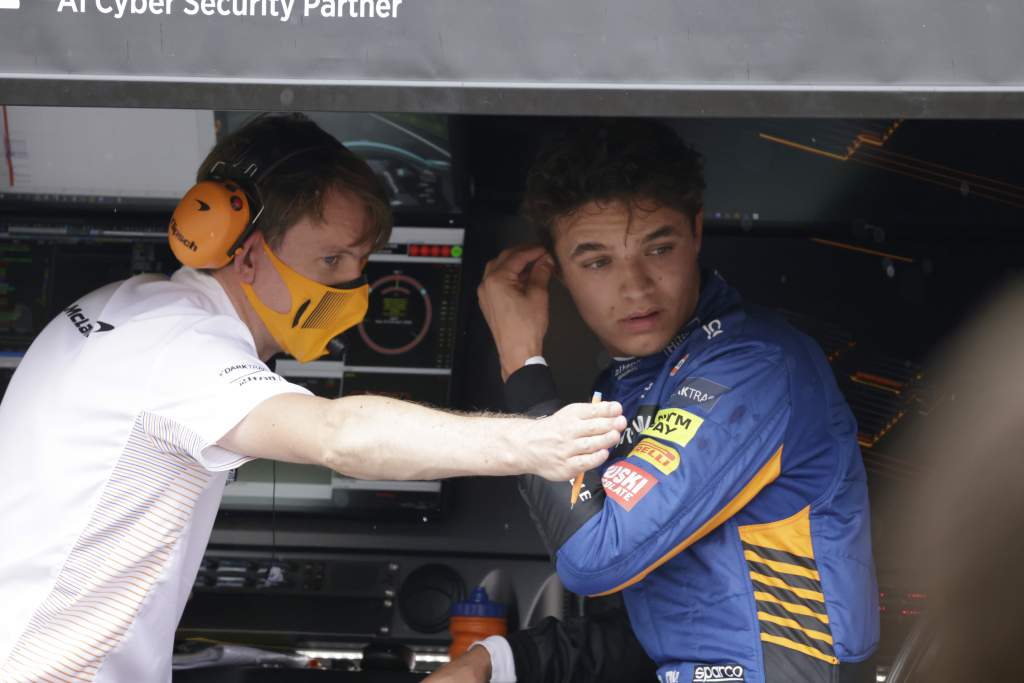 "So, it was another opportunity for me to confirm my commitment to the team, for them to confirm it with me and give the whole team the confidence that I'm here to stay.
"I want to keep trying to achieve things with them and that's a great thing for the team. And that's why, for my own belief, I want to do it, because I believe it's a big motivator for them."
Having such security does confer performance benefits. A comparison can be made with Valtteri Bottas, who felt the ongoing uncertainty over his Mercedes future given he was only ever confirmed for one season at a time did impact his performance.
While Bottas was in a different situation, struggling to match up to an all-time-great team-mate in Lewis Hamilton prior to signing up for Alfa Romeo this year – crucially on a long-term deal – it's clear Norris values such stability despite having established himself as McLaren's spearhead last year.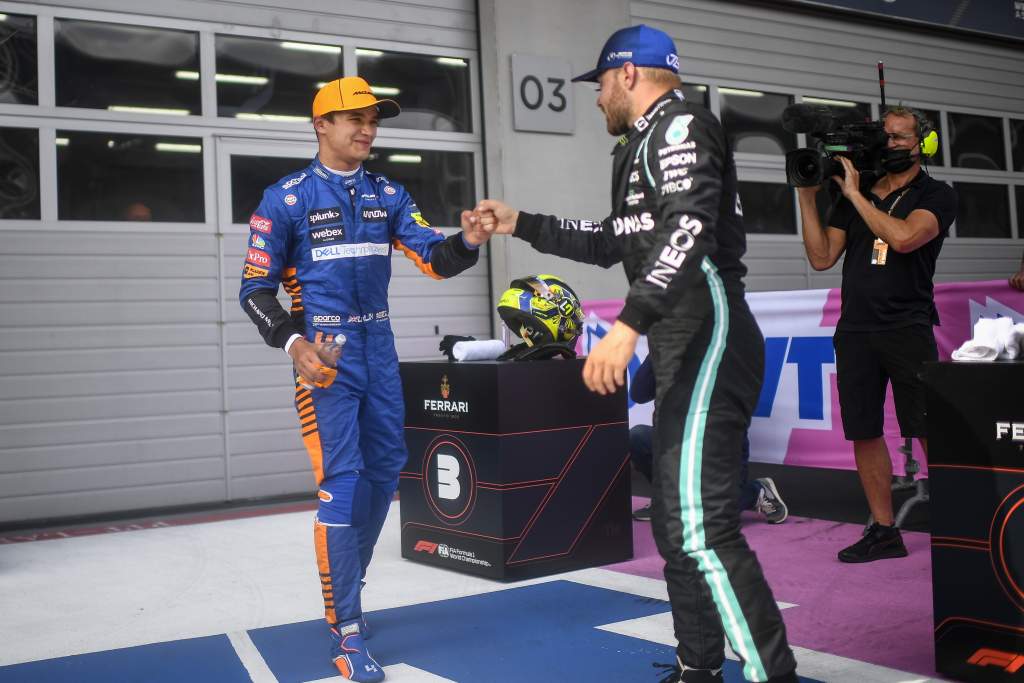 While Norris seems certain to be part of Formula 1 for the next decade or more given his ability and performances, he framed this new deal in terms of having "ticked off to stay in Formula 1 for another four years". Norris shows genuine humility for a driver in a situation where many might feel entitled to be assured of their ongoing place on the grid for as long as they want to be there.
Norris lacks the seemingly bulletproof self-confidence of, say, Max Verstappen, which supports the argument that he will harvest a performance benefit from this certainty. Not being utterly self-assured is not a sign of weakness, just as utter conviction is not automatically a guarantee of strength, but it reflects the fact Norris understands even at a young age how to get the best out of himself.
He has admitted to being unconvinced he belonged in F1 early in his career – effectively describing imposter syndrome, whereby an individual feels they are not really up to or deserving of the success they have. Only last year did he say he start to feel he belonged in F1, but despite the confidence boost it's clear why he values such long-term stability.
This deal also ensures Norris can continue to grow with the team. Despite its recent progress, McLaren is realistic about its prospects. Those at the top of the team have stressed it will only be in 2024 – with a car designed and developed fully with the new state-of-the-art windtunnel– that its advantage compared to F1's big beasts is eliminated.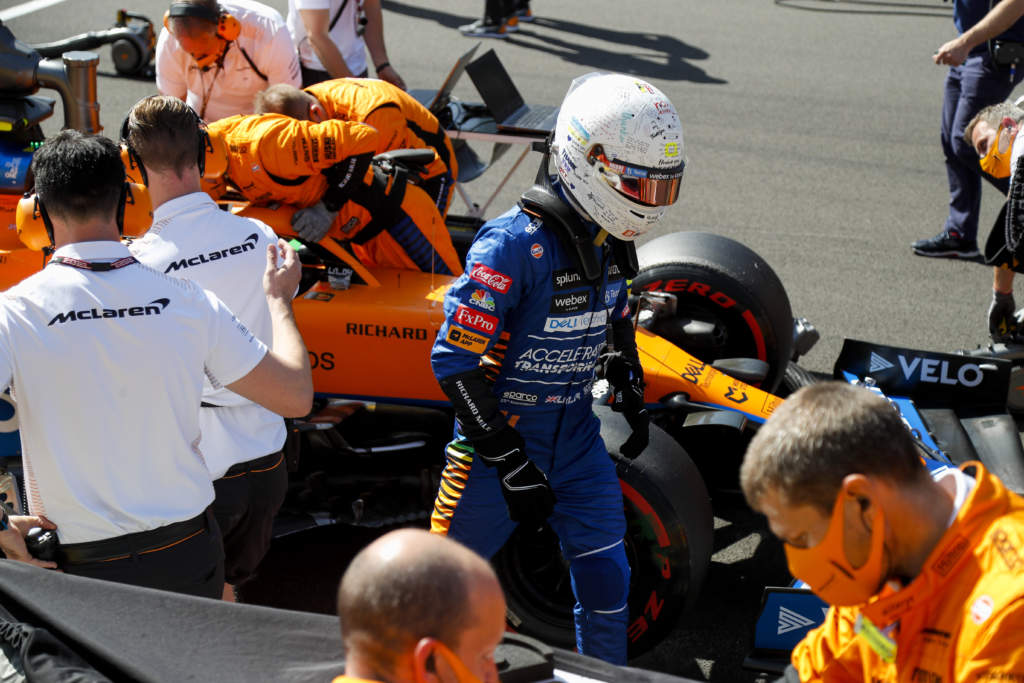 You could argue Norris should have waited until a few months into the season to evaluate McLaren's competitiveness under the new regulations before committing. But aside from the fact he has confirmed that there is room to manouevre in his contract should McLaren slump, Norris is looking at the big picture of where the team will be in the final couple of years of this deal.
"I have confidence in the team, disregarding what we might have this year – as we have no idea where it's going to be against any other team," said Norris.
"I have strong faith in everyone in McLaren that they're working as hard as possible, they're doing the best job they can to continue this kind of trend we've been on in the last few years. And whether it means we jump up a few positions, whether that means you maybe lose a couple of positions, that's just that's just the way it is.
"But that doesn't mean I will think anything less of the team or whatever. I'll still have that faith and confidence. In year two, year three, year four, that's where more opportunities for us as a team to achieve more will be coming.
"I have confidence in the team for this year. Whether or not we will be able to win races or the championship is I think a very far[-away] question and we just have to wait and see.
Four more years with @McLarenF1. We're only just getting started ✊ pic.twitter.com/drYaISe9rL

— Lando Norris (@LandoNorris) February 9, 2022
"But we still know that without the windtunnel, without a few things that we [don't] have just yet, to be able to beat teams like Mercedes and Red Bull who are performing at such a high level it's extremely, extremely difficult – and almost impossible unless you're so incredible in every other area that you're just making up for not having a good enough windtunnel.
"And I don't think we're at that point just quite yet."
McLaren team principal Andreas Seidl sees Norris as a crucial component. In addition to the big investment in infrastructure projects that will pay increasing dividends as time goes on, he explained the team had also agreed new deals with the whole leadership crew – including himself, Zak Brown, and we can assume technical James Key among others.
By locking in Norris, who would have been courted seriously by many of McLaren's rivals were he available for 2024, McLaren has another of its key building blocks in place.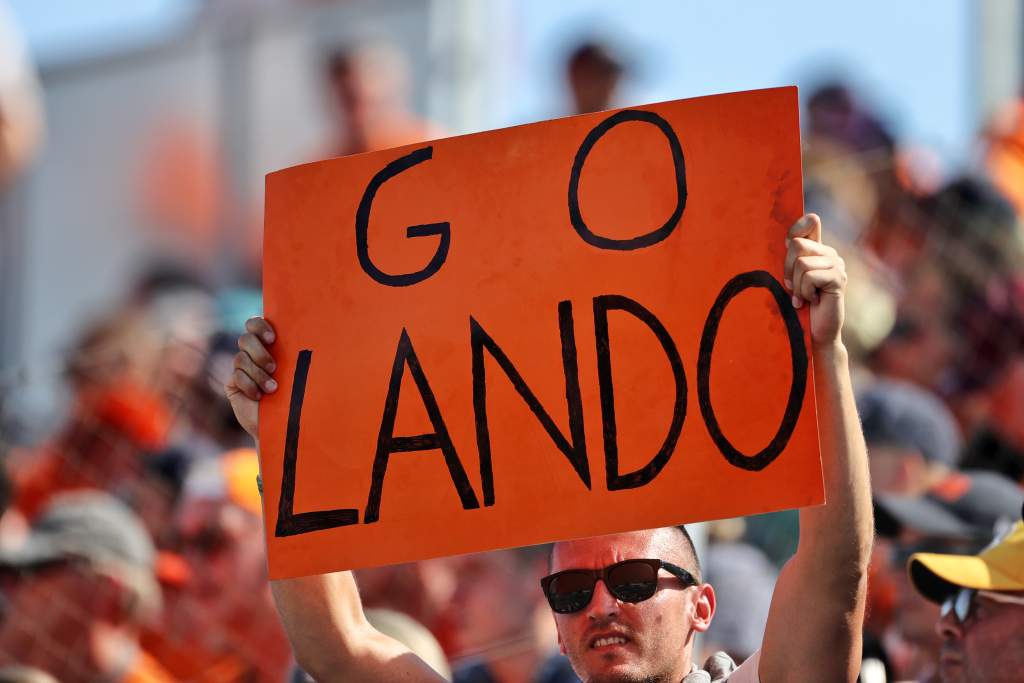 "We simply need more time to keep growing as a team in order to finish these infrastructure projects and then actually benefit from them," said Seidl.
"To achieve these ambitious targets we have of getting back to a position that we fight for race wins every race weekend, having Lando with us and having this consistency and continuity also in the driver line-up will be an absolute key. Therefore, it was very important for us to lock in Lando until the end of 2025.
"An additional thing to mention is that key – after creating stability over the last couple of years within the team – is now continuity and consistency, not just on the driver line-up side but throughout the entire team.
"The long-term signing of Lando goes hand in hand with long-term commitments from Zak's side, from my side, from my entire leadership team.
"It is a great sign of belief of everyone who is involved in that journey, the entire team, that we have everything in place – or everything is coming into place over the next couple of years – which we need in order to get this team back to the front in Formula 1."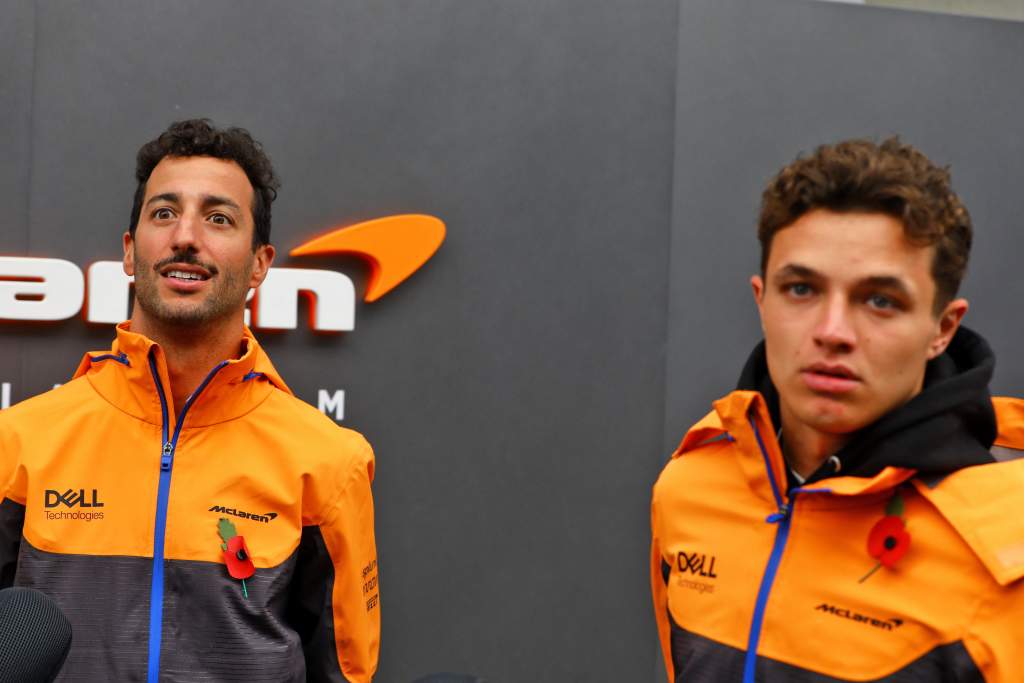 Conspicuous by his absence from that list is Norris's team-mate, Daniel Ricciardo. He had a difficult first season with McLaren in 2022, creating question marks over his long-term future.
Seidl has backed Ricciardo as a key part of the project and stressed Ricciardo is under contract for 2023, "plus options then on both sides".
But it's clear that he still has work to do to prove he's the right long-term team-mate for Norris – something there's every chance of him doing this year after his struggles to adapt to the characteristics of the McLaren in 2021.