McLaren has a modified front-brake assembly on its cars ahead of Formula 1's season-opening Bahrain Grand Prix weekend, which it hopes will solve the overheating problems that blighted its three days of running in the test.
The McLaren-Mercedes MCL36 was restricted to no more than four consecutive push laps between in and out laps on the first two days of the Bahrain test.
Modifications flown in for the final day increased this to 10 consecutive push laps, although it still wasn't possible to attempt a race distance with McLaren team principal Andreas Seidl saying it needed to wait until this weekend before it could make "the final step".
The modifications include a reshaped brake cooling duct with a series of narrowly-spaced dividers, as well as what appears to be a slightly larger brake drum.
Our series of images shows the version on the car in the garage in Bahrain today (pictured below) compared to both the first and the final day of the Bahrain test.
The Race's technical expert, former Jordan and Jaguar F1 technical director Gary Anderson, suggests that these modifications are conceived to limit the temperature seeping into the wheelrim from the brakes.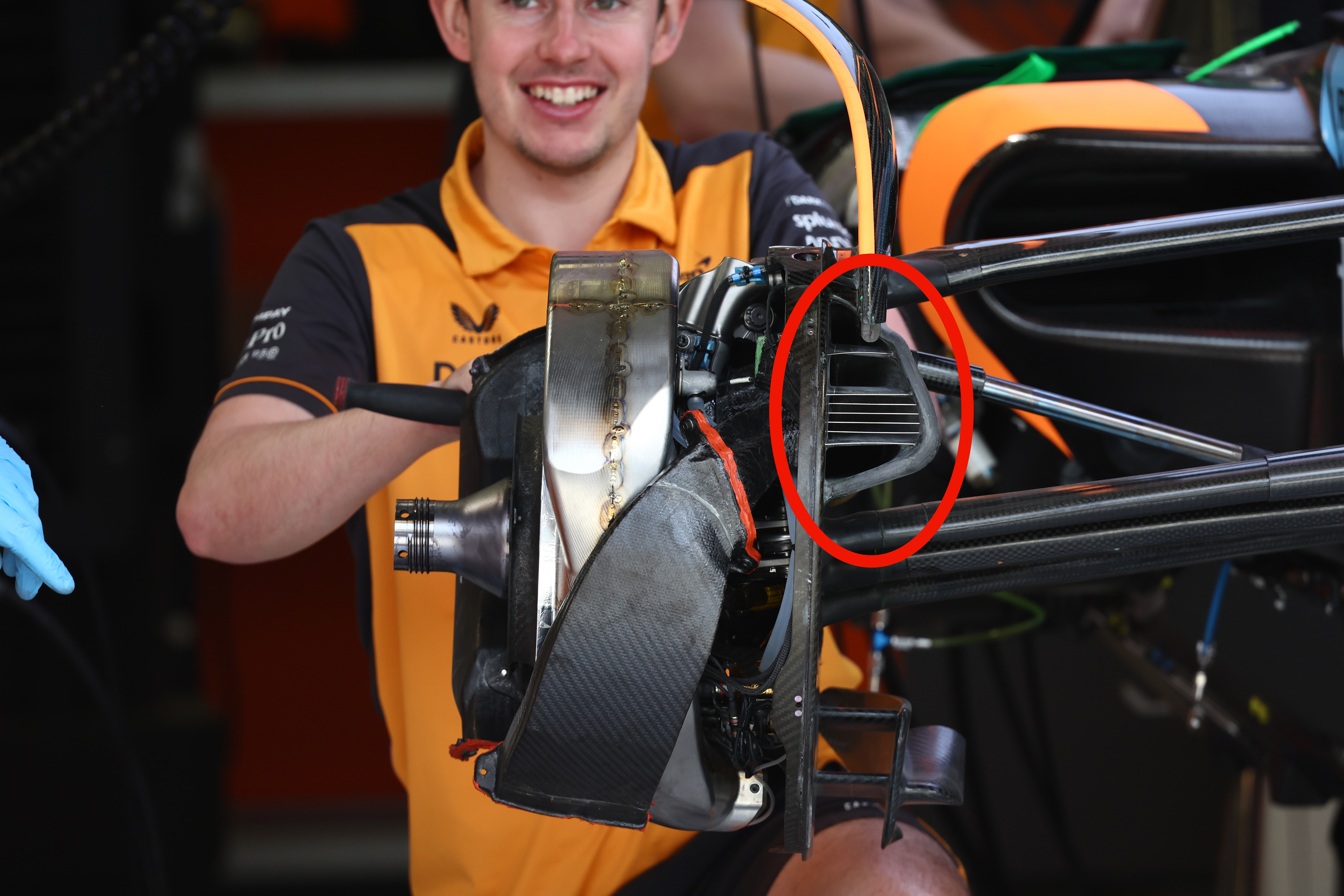 "It looks like it is more about keeping the temperature away from the rim which in turn will keep it away from the tyre," says Anderson.
"If the rim gets too hot, it could be detrimental for the rim stiffness and in turn, the rim structure.
"Everything in and around the brake discs which run at around 1000°C will be getting a bit of a suntan. But I don't really think it would have curtailed the running, just because the tyre was getting a bit too hot.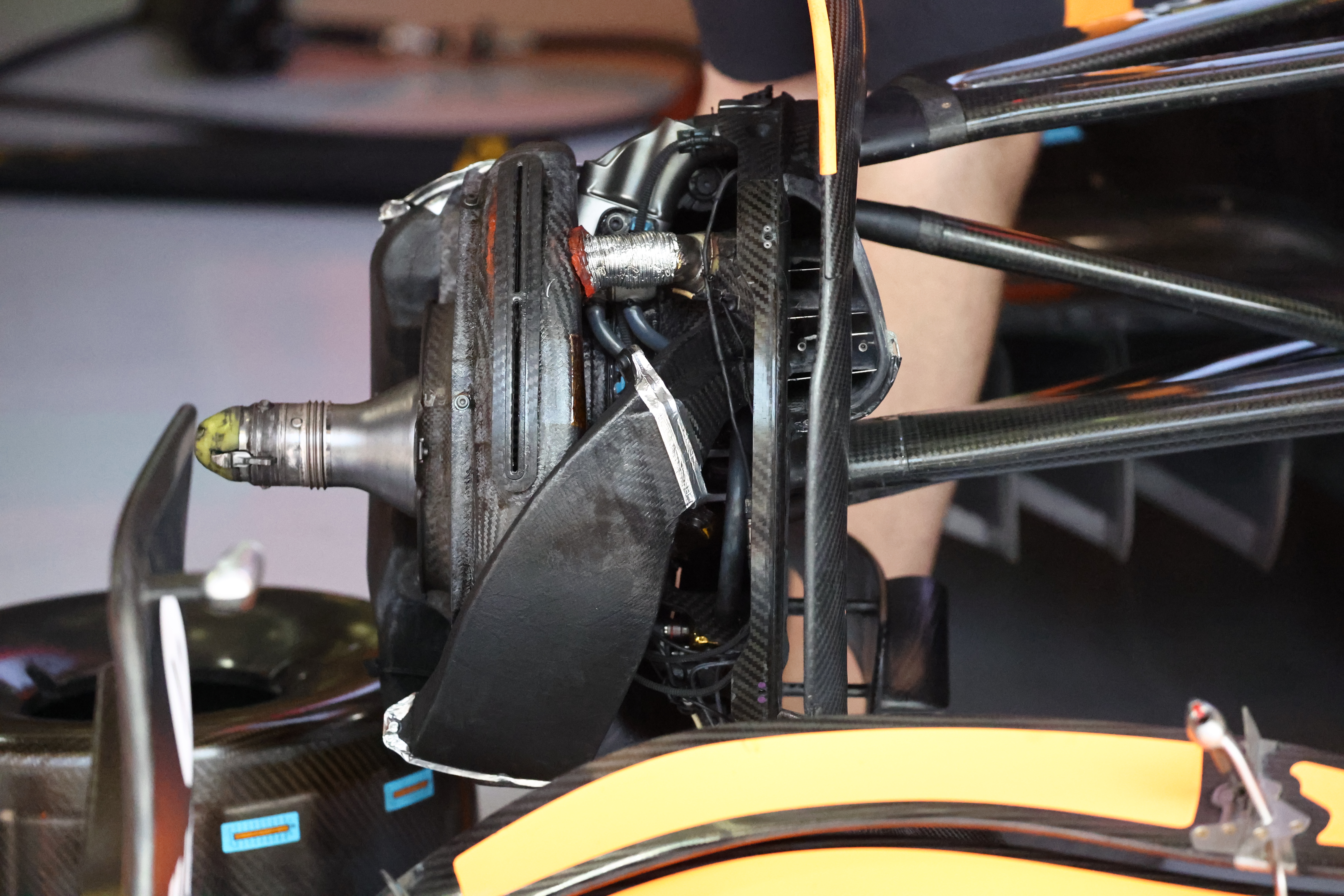 "The day 1 version (pictured above) has an outlet slot, the day 3 version (pictured below) has this blocked off with a bit of good old DIY and the new one is blocked off over more of the disc."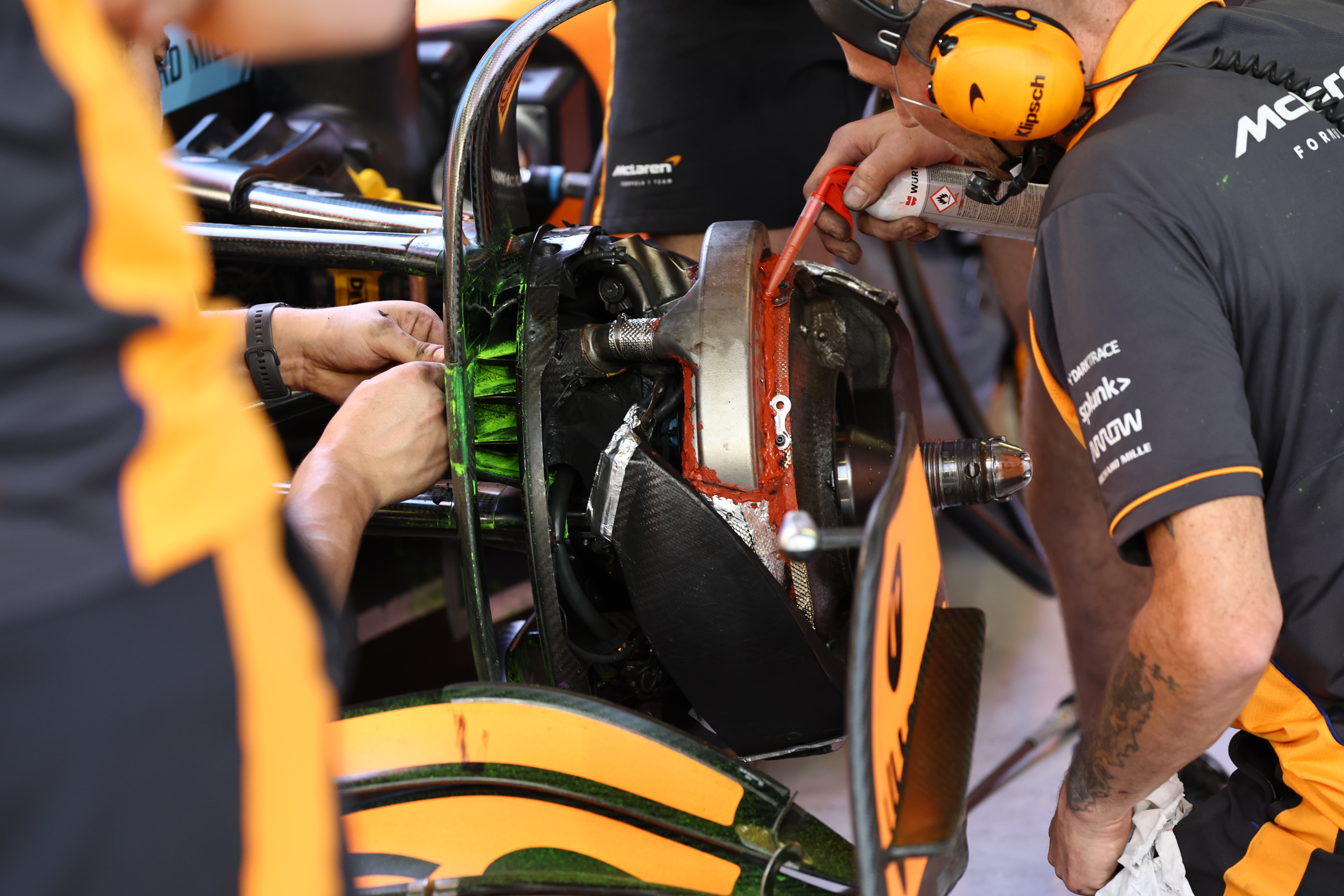 McLaren was also struggling with brake fluid overheating, which it is hoped this modification will also prevent.
Technical director James Key confirmed during last week's test that the problems were a result of a miscalculation of the cooling demands caused by the pace of the cars being quicker than anticipated. This resulted in what he called "crispy" discs.
"When you put a car out you design around the worst-case braking conditions so there's something not quite correlating," Key said.
"We think we've identified possibly why, the reality of running on a track compared to what's in a computer, so we are adjusting for that.
"Everyone's car has probably gone a bit quicker than they thought they would and when you do that, all of these conditions go up. So there's a little bit of work to do there too.