Compared to the 2021 Formula 1 season, AlphaTauri's start to 2022 hasn't delivered the same return. The team only has around a third of the points it had at the same stage last year, and has missed chances that it was previously converting.
Last weekend's Monaco Grand Prix was another example of that. Pierre Gasly was best of the rest during final practice, but a mishandled qualifying and a brace of slow pitstops left the team out of the points on Sunday.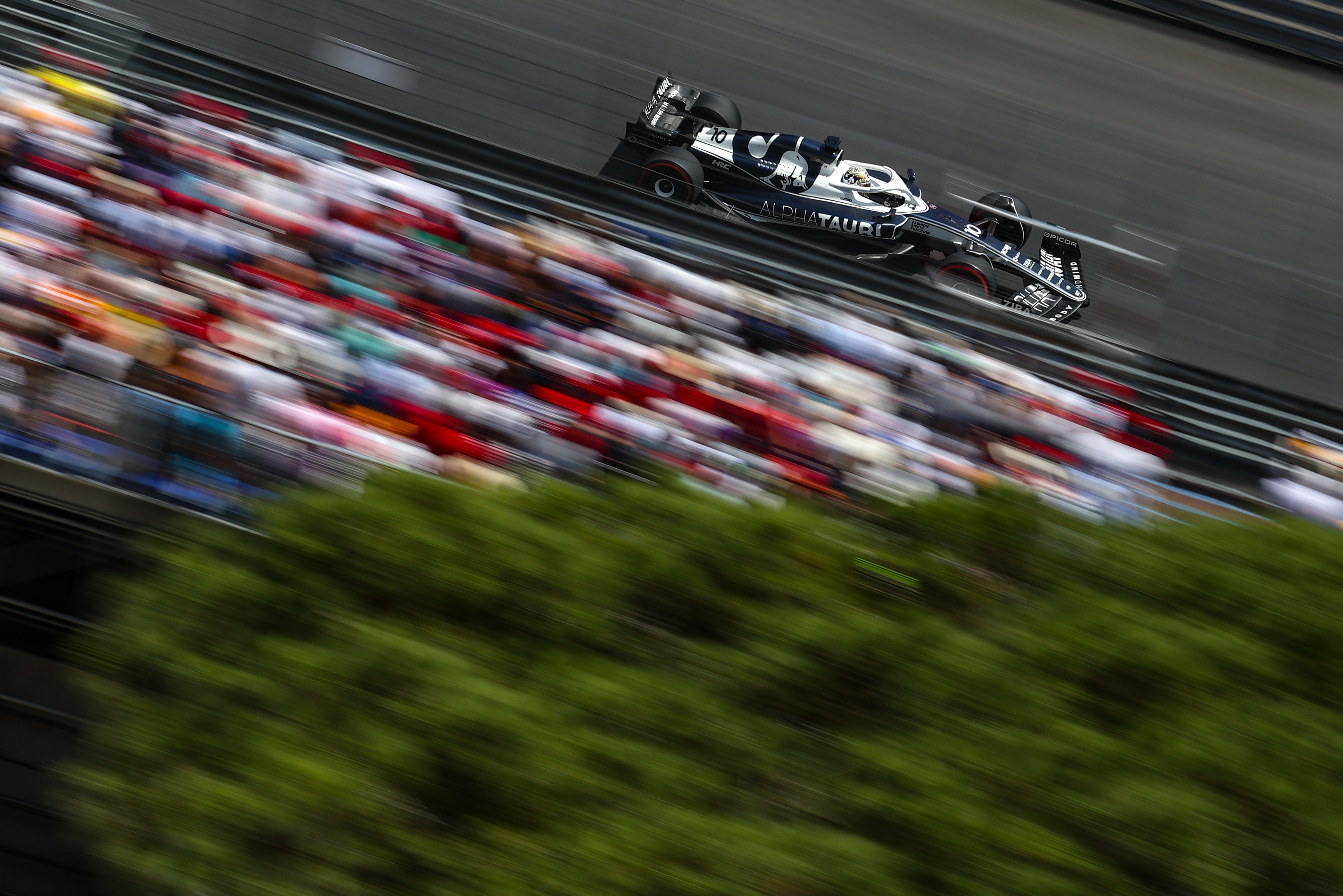 But while another missed points opportunity is far from ideal, the team's AT03 has proved it still has the giant-killing ability of its predecessor.
The potential pace shown in Monaco was far greater that its rather meek showing at the Spanish GP, even if Yuki Tsunoda was able to rescue a point there.
AlphaTauri technical director Jody Egginton said he wasn't surprised by the team's strong pace at Monaco and believed a double Q3 appearance was possible.
"Mechanical grip is something which is good here," Egginton explained. "But also, if you've got a sensible ride-height behaviour and producing good load at higher, then around Monaco it works because we've lifted the car slightly, the car's running a bit softer than most people.
"Whereas in Spain, you've got some high-speed sections of the track and you set your car up for that.
"It's a very different recipe than here where you're looking to optimise the car round very low-speed corners.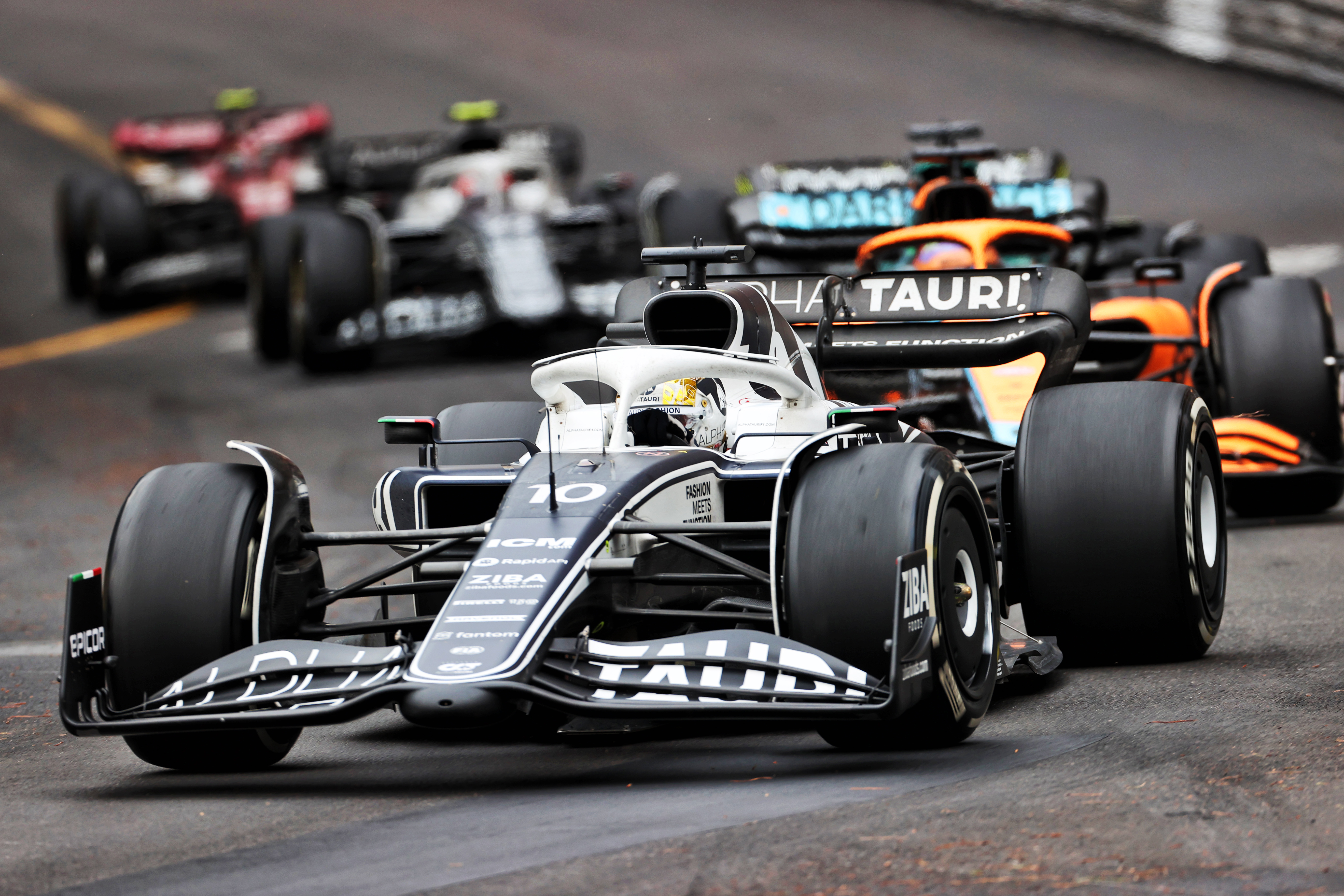 "You need good driveability. So if you've got a driveable car that the drivers have got confidence in and they can go step by step, you get a good reward for that here because it is a unique circuit.
"And our package, we're fairly happy with it, with some of the aero aspects that suit this circuit, and also mechanically and it's sort of paid dividends."
Unfortunately for AlphaTauri, it couldn't deliver on that potential in qualifying or the race with mistakes blotting both.
On Saturday, an irate Gasly was openly critical of his team's "choices" that he said he "didn't understand", after he missed the chequered flag when Q1 restarted late on and was eliminated.
Then in the race, his first pitstop, where he bolted on the intermediates while the race restarted, took 11.077 seconds longer than the fastest pitstop of the race.
The aggressive early switch paid off as he progressed through the field but a second slow pitstop – this one 4.361s slower – cost him the final points-paying position to Vettel.
But he still cut a calmer figure post-race after finishing 11th, having had discussions with the team on Saturday evening about the mishandling of qualifying.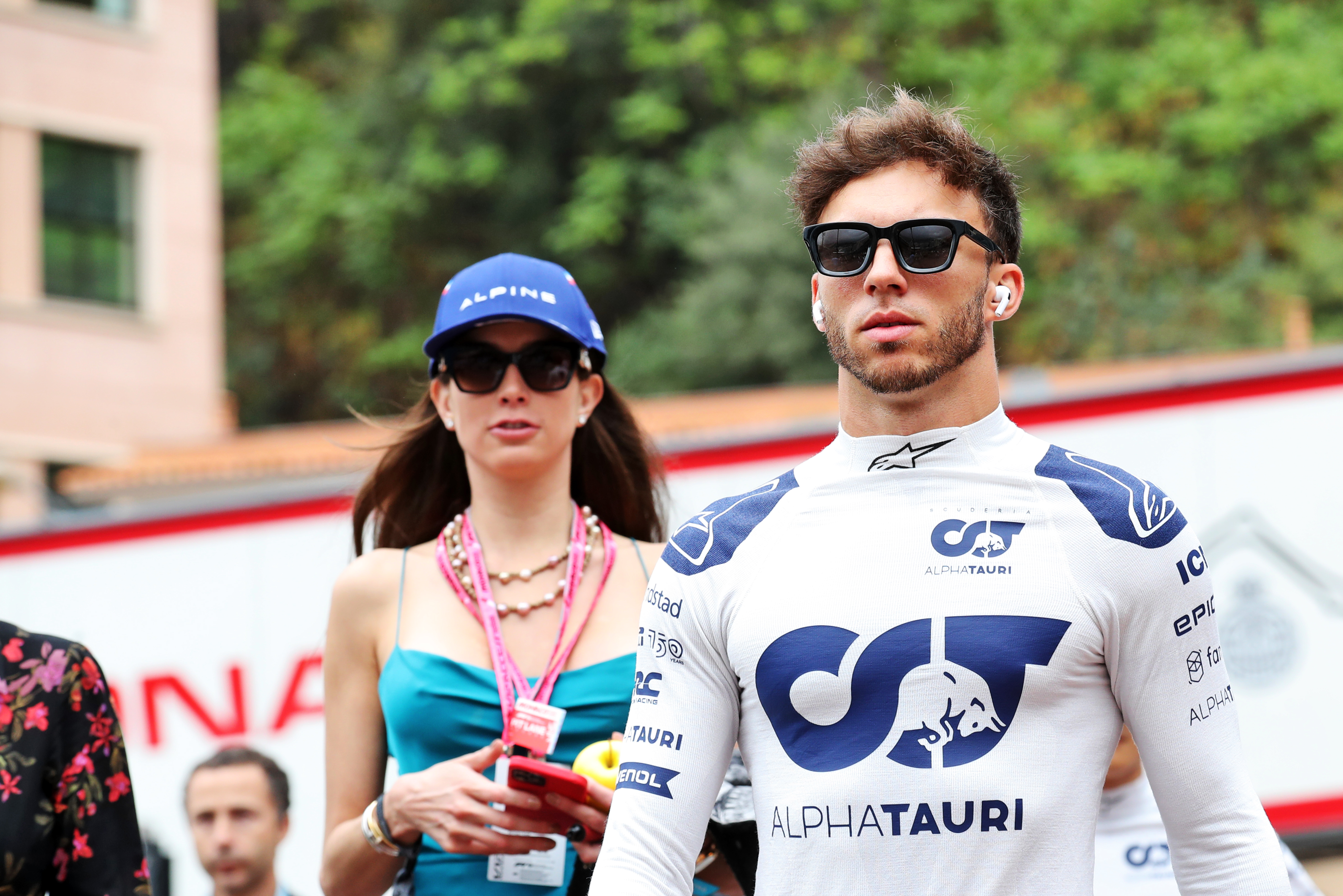 "They came to apologise yesterday, and we discussed what we should have done better, and basically the wrong calls," Gasly said after the race.
"It's all clear, we just need to make sure we minimise our mistakes.
"We need to look forward because it's already seven races in and we haven't performed at the same level as we have last year.
"I know these guys, I know they can do it, just need to refocus and do the same job that we used to do."
The job AlphaTauri and Gasly "used to do" was qualify for Q3 18 times in 21 races last year, and generally be one of the leading packages behind the top three teams.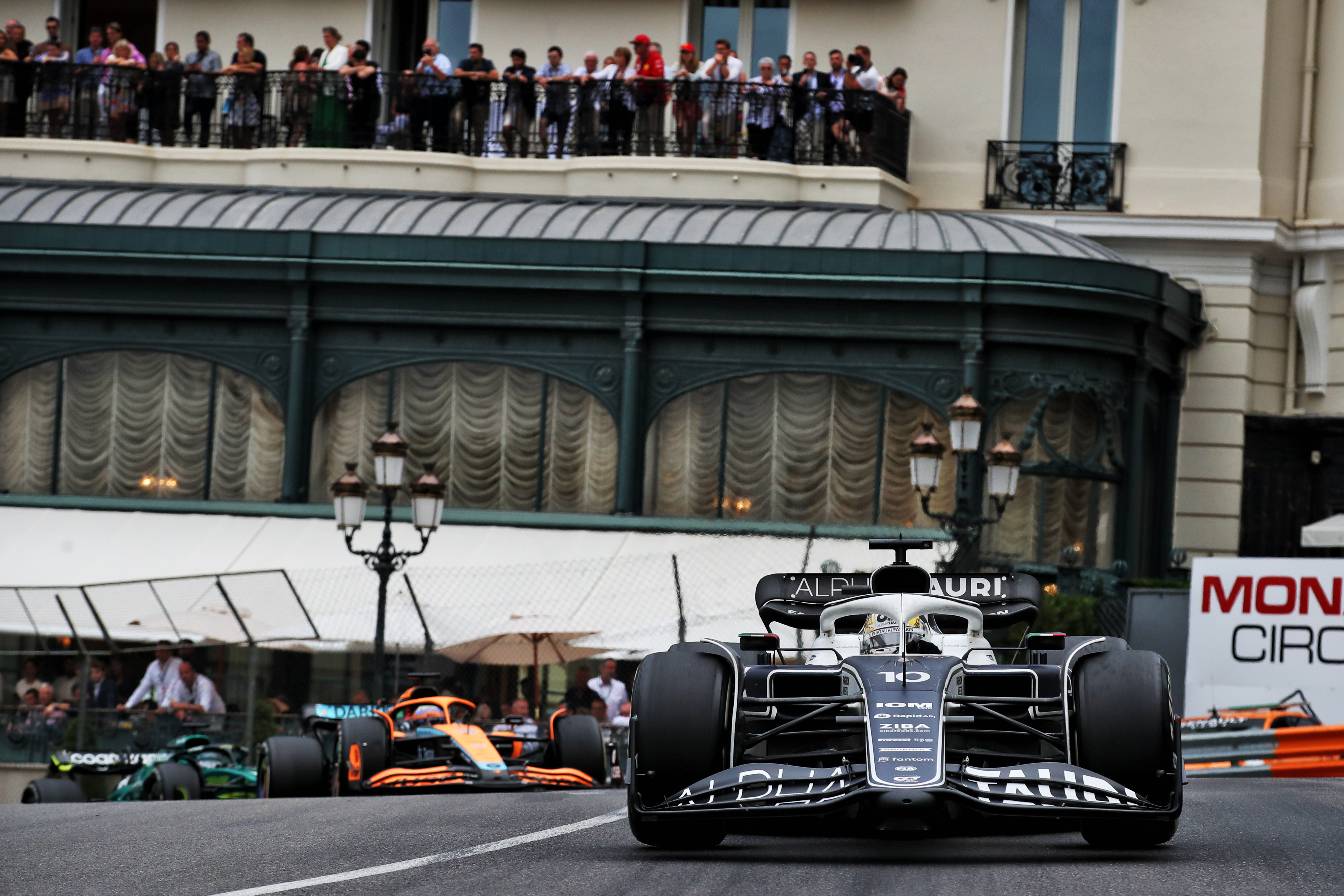 While the team has made a small slide down the pecking order in 2022, it still has the car to be a regular Q3 challenger.
But it's clear its execution is lacking this year compared to the previous campaign, as Gasly has acknowledged.
AlphaTauri brought its first major upgrade package of the season to the fourth race at Imola and it's likely the team won't introduce another package until it has a sensational suite of changes to bring – a byproduct of F1's new cost cap.
"I think the update we brought to Imola delivered on expectations," Egginton said. "That was generally just a sort of across-the-map improvement in aero load and opening up the operating window a little bit.
"We're pushing to get [more aero] load on the car but, as we've seen here, the operating window of the car is fairly reasonable. So, it is just a case of general development.
"The drivers have been very clear that they want to push the entries harder, they want a bit more entry stability, they want a bit more rotation, and they're looking for improvements in traction as well, but that's just wrapping up and basically saying we need more [aero] load on the car really.
"Around here, we know that the basic car's fairly good, there's no fundamental major issues, but it's an aero development war, that's what it is, and we want to put the packages on.
"Do you hold back and build a bigger package or do you drip-feed it through? Budget cap sort of pushes you to put things together [as one big package].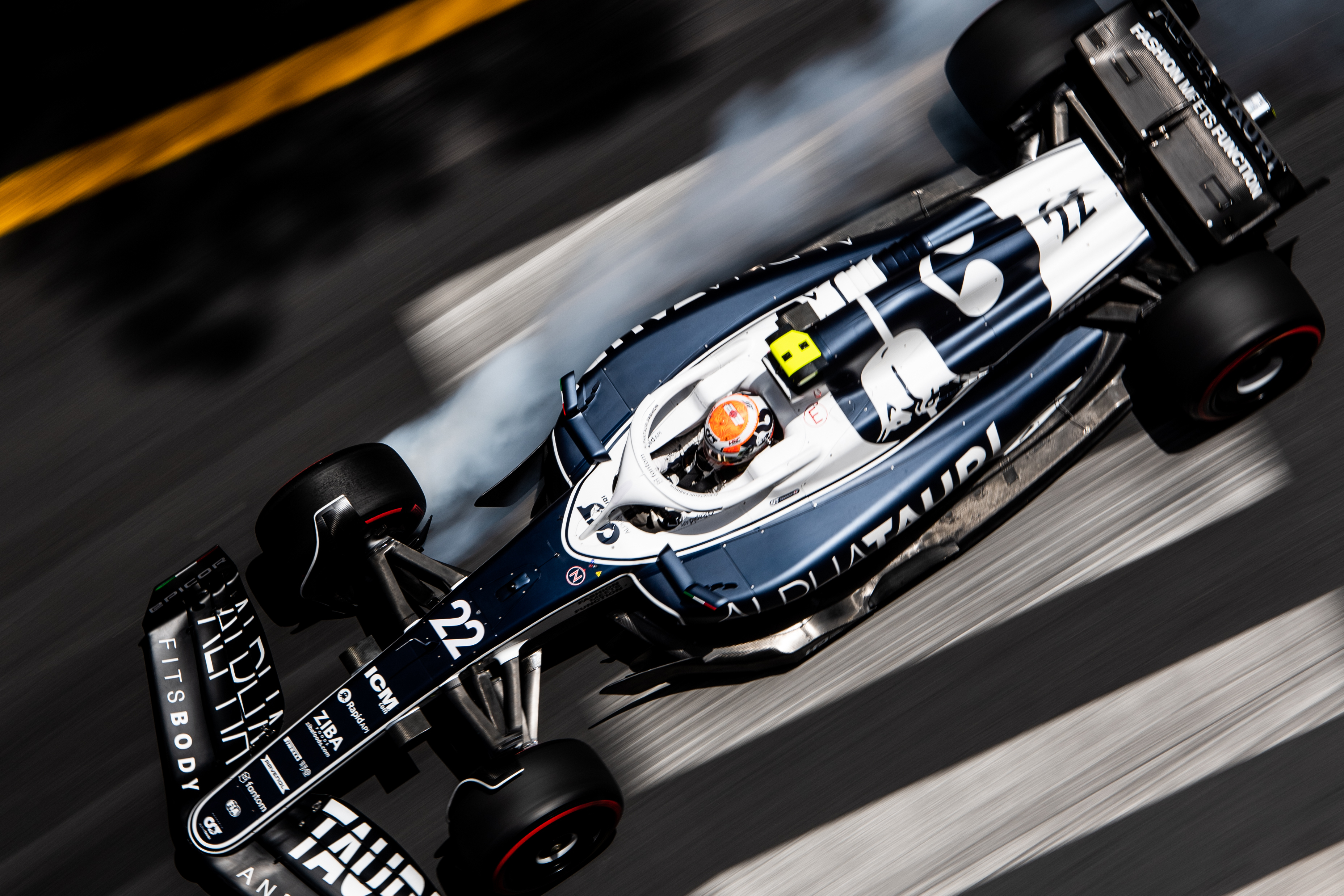 "We're learning so quickly that if you combine bits, maybe you have to go a couple more races without updates, but if you can deliver on that package, it's quite good, really."
AlphaTauri is also "out of phase" with the majority of its rivals – such as Alfa Romeo and Aston Martin – which brought significant upgrade packages to the Spanish GP.
But its closest rival Haas – which won't upgrade its VF-22 until July's French GP – also failed to score in Monaco, so the team maintains its seventh place in the constructors' championship.
It's not quite the 'fifth place with a podium and almost three times as many points' status it had last year after seven races, but AlphaTauri still has the tools to be a leading force in the midfield – now with Tsunoda as well as just Gasly. It just needs to start executing better.