The aggressive use of the black-and-orange flag during the middle stages of the 2022 Formula 1 season was "an overreaction" to Yuki Tsunoda's AlphaTauri's being allowed to run with a patched-up rear wing in the Azerbaijan Grand Prix, according to FIA head of single-seater technical matters Nikolas Tombazis.
Tsunoda was shown the black-and-orange flag while running sixth at Baku because only the left side of the top flap of his rear wing was opening when the DRS was deployed. When the DRS closed, the right side also visibly moved.
LAP 37/51

Tsunoda has rear wing issues and has been shown a black and orange flag by race stewards, which means he'll have to pit for repairs#AzerbaijanGP #F1 pic.twitter.com/RVJ58oM0o3

— Formula 1 (@F1) June 12, 2022
Tsunoda pitted at the end of lap 38, with AlphaTauri mechanics applying four strips of tape to the rear wing to stabilise it. He did not use the DRS for the rest of the race, having already been told to stop activating it, before he was shown the flag.
But Tombazis believes that the car shouldn't have been allowed to continue given the state of the rear wing, despite Tsunoda finishing 13th without further problems.
Tombazis suggested this led to the subsequent overuse of the black-and-orange flag. Haas driver Kevin Magnussen was particularly critical of this after he was shown what's colloquially called the 'meatball' flag for front-wing endplate damage in Canada, Hungary and Singapore.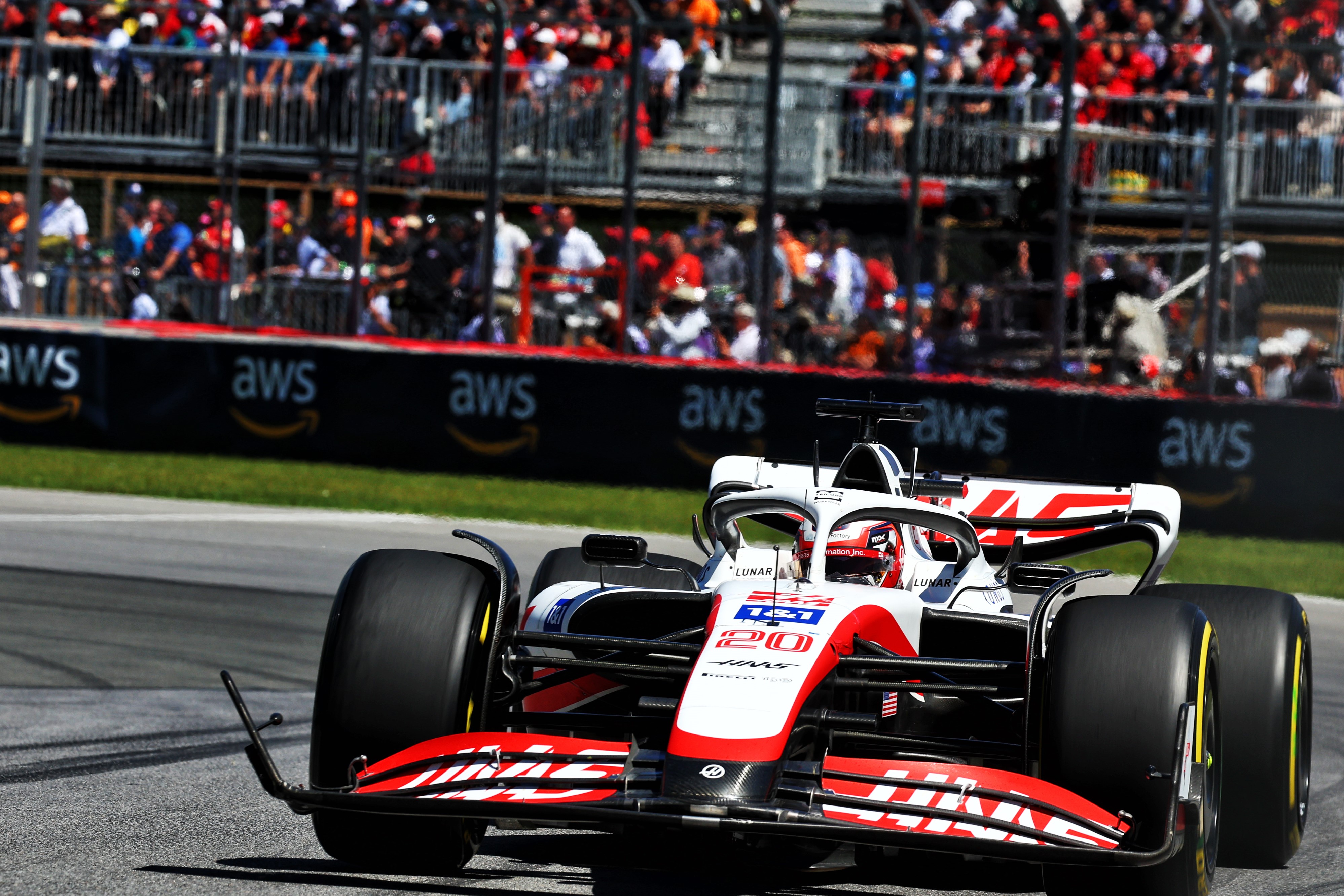 The situation came to a head after the United States Grand Prix, where Fernando Alonso was temporarily hit with a penalty for having a visibly loose wing mirror that subsequently flew off the car. This was the result of hitting the wall head-on after Lance Stroll moved over on him and caused a collision.
After Alpine's successful appeal against the admissibility of the Haas protest that led to that penalty, the FIA subsequently eased its criteria for black-and-orange flags.
"We revised the criteria on the black-and-orange flag from Mexico onwards, and we already saw one or two cars after that that were not shown the black-and-orange flag," said Tombazis when asked about the criteria for showing a car the flag.
"Our assessment having analysed it was that we overreacted a bit.
"We had a situation in Baku where objectively a car was let to run on with damage that really the car should not be running with. That was one of the AlphaTauris, with the rear wing damage that was taped up – and that was ridiculous.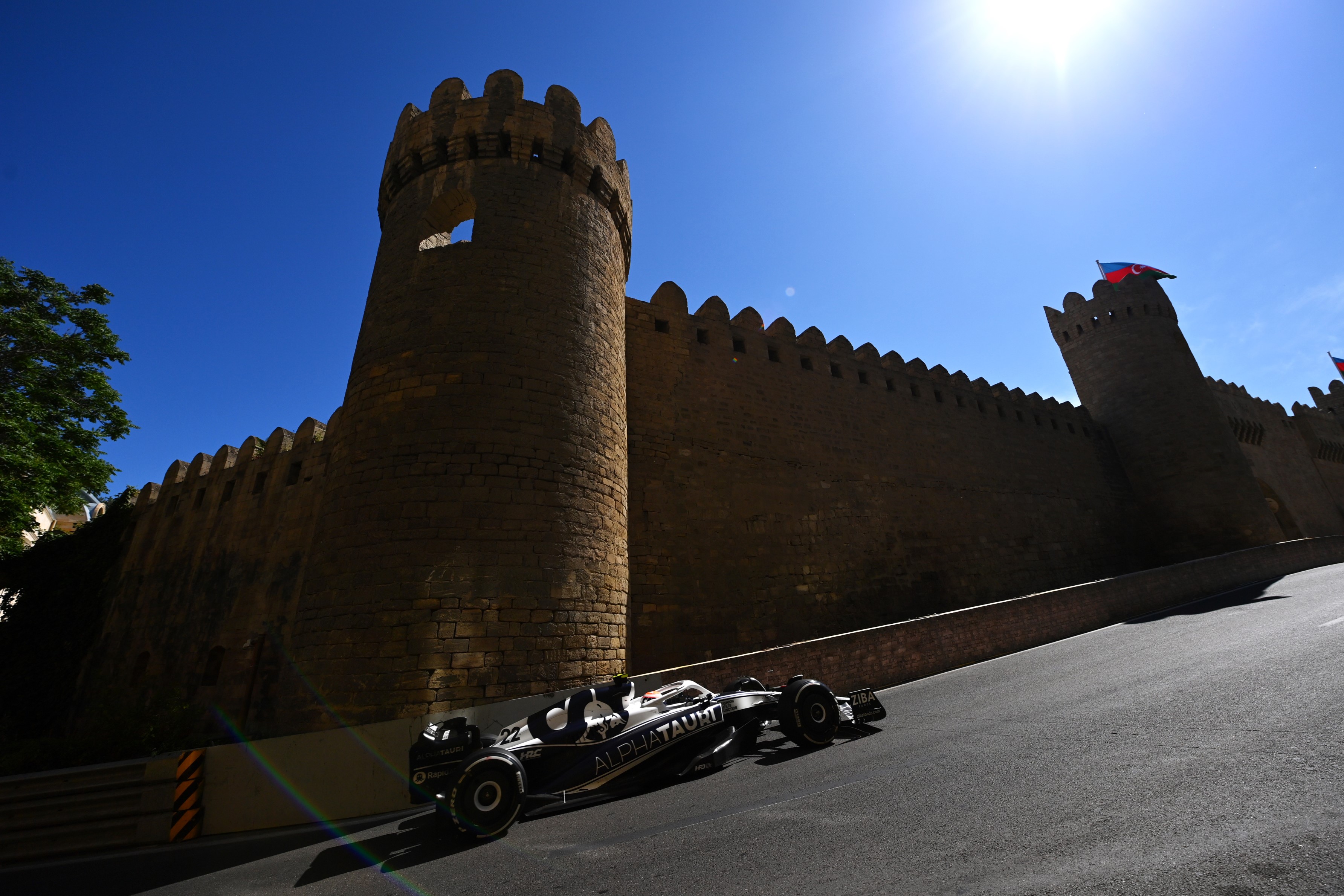 "Clearly, there we got it wrong. And I think then that created a bit of an overreaction where we started deeming cars unsafe even when they were a bit on the limit, let's say.
"So we went a bit too far in one direction and we took some corrective action after the US."
No black-and-orange flags have been shown since the Austin race in October, with Tombazis confirming that checks on cars that have sustained damage in the three subsequent races justify that position.
He cited the condition of Max Verstappen's Red Bull front wing, which was damaged in a clash with Carlos Sainz's Ferrari during the Brazilian Grand Prix sprint race at Interlagos, as an example of a time when a damaged part was still fundamentally safe.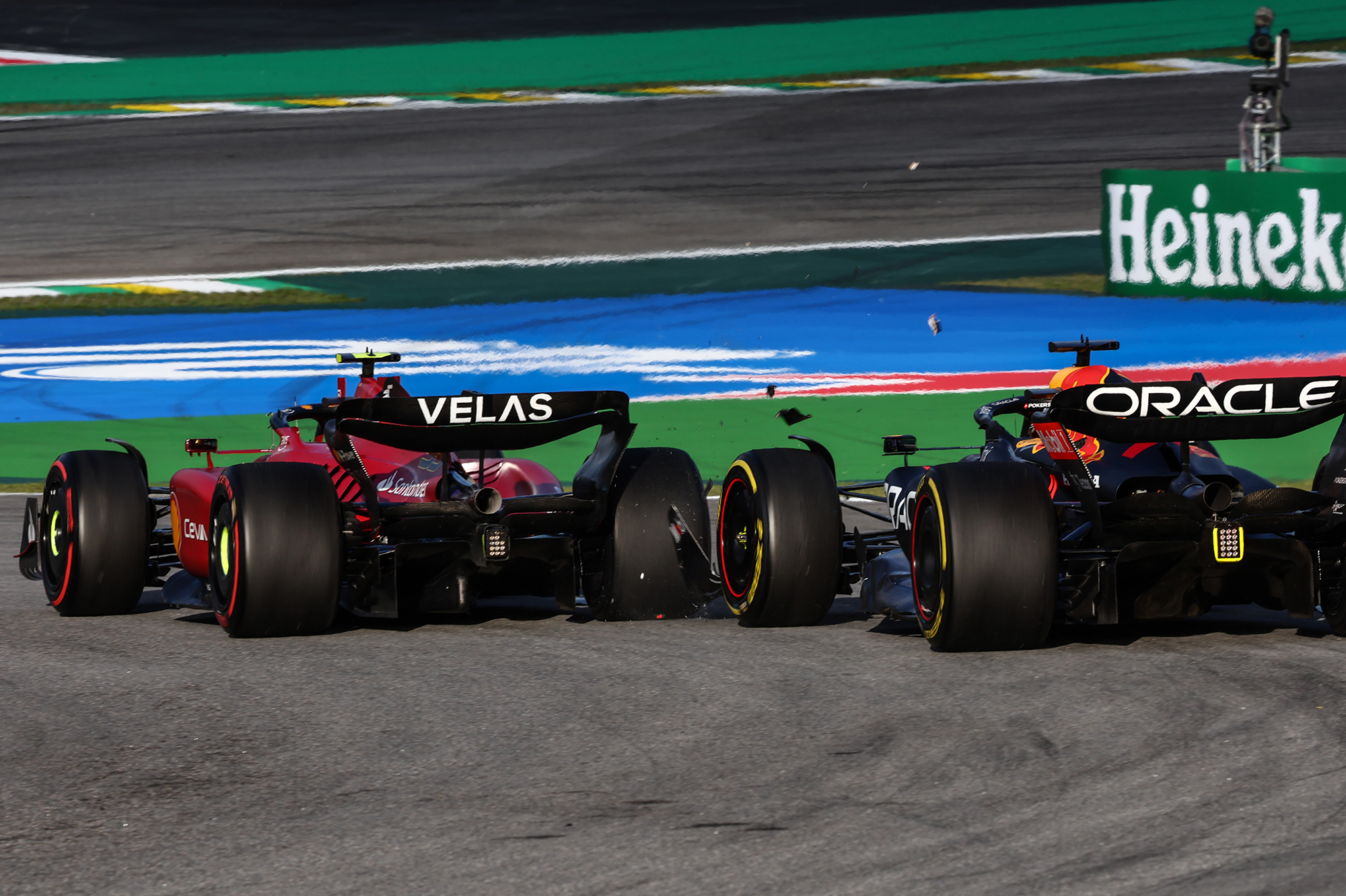 He also mentioned the front wing damage Hamilton sustained in Singapore after hitting the barrier as an example of something that would require the black-and-orange flag. However, in that instance Mercedes called him in for a new nose unprompted.
Tombazis said that cars will now only be given the flag if there is major damage to any parts.
"It is quite difficult because we would still black-and-orange flag a car where there is serious structural damage – ie you can really not continue running," said Tombazis when asked what the threshold is for forcing a driver pit.
"Like Hamilton in Singapore, for example. Clearly we would not ever let the car run.
LAP 33/61

More drama – Hamilton has hit the barriers!

He's reversed out and got going but has lost a place to Norris with Verstappen now directly behind 😮#SingaporeGP #F1 pic.twitter.com/detDPdmild

— Formula 1 (@F1) October 2, 2022
"In 99% of the cases, the teams will bring the car in anyway themselves, so that removes any need for intervention on our side because teams are by and large quite responsible. But we would not show a black-and-orange flag for a wobbly front endplate, for example.
"If the front wing damage from the contact is such that we see that the various flap elements are actually wobbling in relation to each other, then we would consider that to be dangerous.
"But by and large, the teams have the flap adjuster mechanism about 100 millimetres or so further inboard than the endplate and usually when they do come into contact, what breaks on the outside still leaves the rest of the wing interact.
"So, for example, Verstappen in Brazil; his wing was checked after the race and it was very structurally intact. It didn't have any risk of falling off."