Though it may seem odd to consider, McLaren Formula 1 technical director James Key is still yet to unleash an all-new car for the team.
Key joined McLaren in early 2019 from Toro Rosso, which meant that year's car was already set and the 2020 design was already well under way.
He was overseeing the work for the major new technical rules planned for 2021 but then those regulations were postponed to 2022 and the 2020 cars were rolled over an extra year.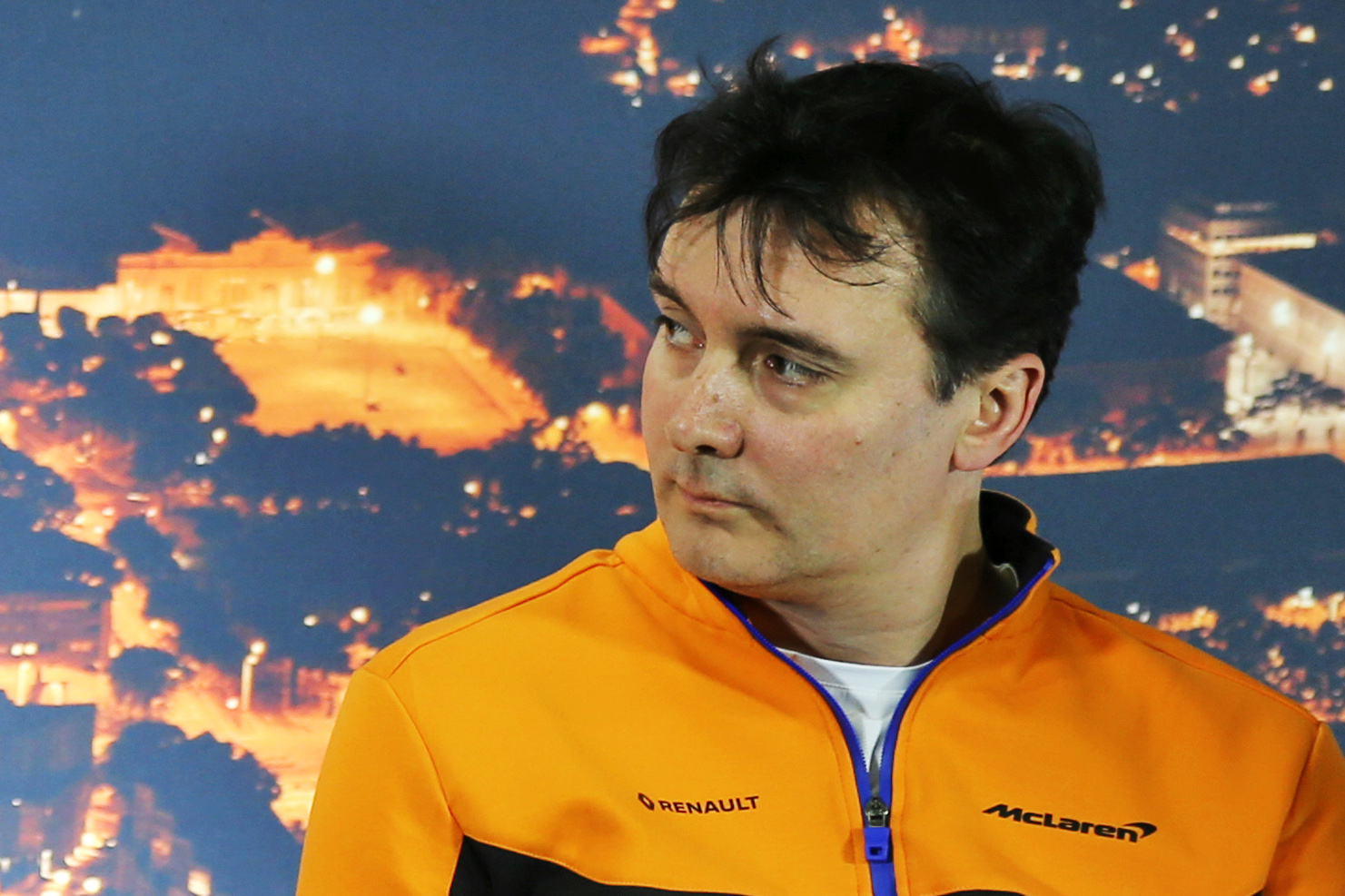 In his capacity as technical director Kay has of course overseen several developments at McLaren and the major work that went into adapting last year's MCL35 to house a Mercedes engine for 2021 instead of a Renault.
But equally Key is now in his third season at McLaren and still waiting for the first MCL-something that can be truly called 'his' design.
That will finally change next year and work on the MCL36 is well under way. But Key admits it has been "a bit of an oddball process" because of the various delays – chiefly aerodynamic development being halted last year until January 1 2021, amid the COVID-19 pandemic and the postponed rules.
"It's been one of those things where everything was kind of on hold in a way," Key says.
"We had to continue with the work we could do last year, which is when you really want to get your teeth into regulations of this nature, because the aero testing was banned.
"It was the right thing to do under the circumstances that we faced in 2020 and all the uncertainty that we had, particularly at the beginning of the year.
"So it's been a slightly different process to what I'm used to when you have new regs.
"I do love new regs. It's such a wonderful thing to be able to start from scratch with a new car, try and iron out some of the things you wish you hadn't done before."
Aerodynamic work for the 2022 McLaren is being undertaken with the Cologne windtunnel that will eventually be replaced by an all-new Woking facility by 2024.
The CFD side of things is being conducted using hardware McLaren upgraded last year before the new-for-2021 cost cap came into force.
Key believes McLaren can use its experience of its existing and slightly limited infrastructure to avoid being at too much of a disadvantage with the MCL36's initial design.
However, the nature of the rules behind the 2022 cars – which Key says are "very different animals" – do present a different kind of development challenge in addition to the usual aerodynamic focuses.
Teams have considerably less freedom with the new regulations and major areas of the car – such as the ultra-complicated bargeboards F1 has come to adopt de rigueur – are being massively simplified.
"The number of devices and the freedoms we have even now produce still fairly prolific development rates on current cars," Key explains.
"With these big bulk surfaces that you've got on a '22 car it is a different way of developing.
"So you're looking more at fundamental principles, particularly at this stage, the summer of the year before they race, and trying to get those big bulk surfaces to work in the right way, and then it's going to be down to the details.
"It will go on for a while and typically what you see is a year like this is pretty prolific – we're still learning an awful lot, we're defining our major geometries and architecture at this point of the year, which is set up to open as much potential as possible in future development.
"Then you'll go through this long process leading up to Christmas of almost six months of pure aerodynamic work once those geometries have been defined.
"And then you get a couple of kicks. One is you get to see your car on track and you begin to realise whether you have a correlation somewhere that you could improve or you begin to recognise the strengths and weaknesses of your car.
"Maybe there's a few unexpected things, and that will cause immediate priorities to be set in development and you get that kick in that direction, from that.
"And of course everyone gets to see each other's cars as well, just as we did this year with the simple changes we had on the floor, you might see directions where you think 'OK, we didn't think of that, that's a good idea, let's see if that applies to our car'. So you'll then get another kick into next year.
"I suspect that between now and next year we're gonna see a fairly strong development rate going."
Despite the unique challenges at hand, Key gives a very positive assessment of the work going on at Woking.
Which is handy, given McLaren's 2022 car is very important in its planned recovery to becoming a race-winning and title-contending force in F1 again, and is therefore a big responsibility to have on Key's shoulders for his 'first' real McLaren.
"It's been a very efficient process, we've worked very well as a team, and certainly with the production guys on the difficult challenges we've had with things like chassis which are quite different," says Key.
"Some of the test pieces that you have to do for these cars which are very different to what we're used to. That's been extremely well coordinated between us.
"I've enjoyed the fact that we've all bought into what we're trying to do as a team. And the fact that we've looked at it in I suppose a very conceptual way from the outset, which the team has kind of accepted and done very well too.
"It's been an enjoyable process so far. There's still a lot to do at this stage, I'm sure every team's in that situation.
"If we can begin to hit those early milestones fairly soon and in the right way and having given it our best shot, then hopefully it will just be a case of continuing with our plan into next year and hoping that we've ticked all the boxes.
"It's been a different process but it's been good, and I've enjoyed working with everyone on it. It's been a very good team atmosphere around the '22 car."