Could Mercedes have done more to stop Max Verstappen winning the Mexican Grand Prix? Certainly Red Bull was "quite surprised" at what it called a "conservative" strategy from its Formula 1 rival.
Lewis Hamilton's first thought when he saw the tyre blankets come off the Red Bulls to reveal red-walled Pirellis on the starting grid was "oh s**t!".
Mercedes' pre-race simulations hadn't conceived of a soft/medium tyre strategy being possible. Not only did it turn out to be achievable, it was actually the best option.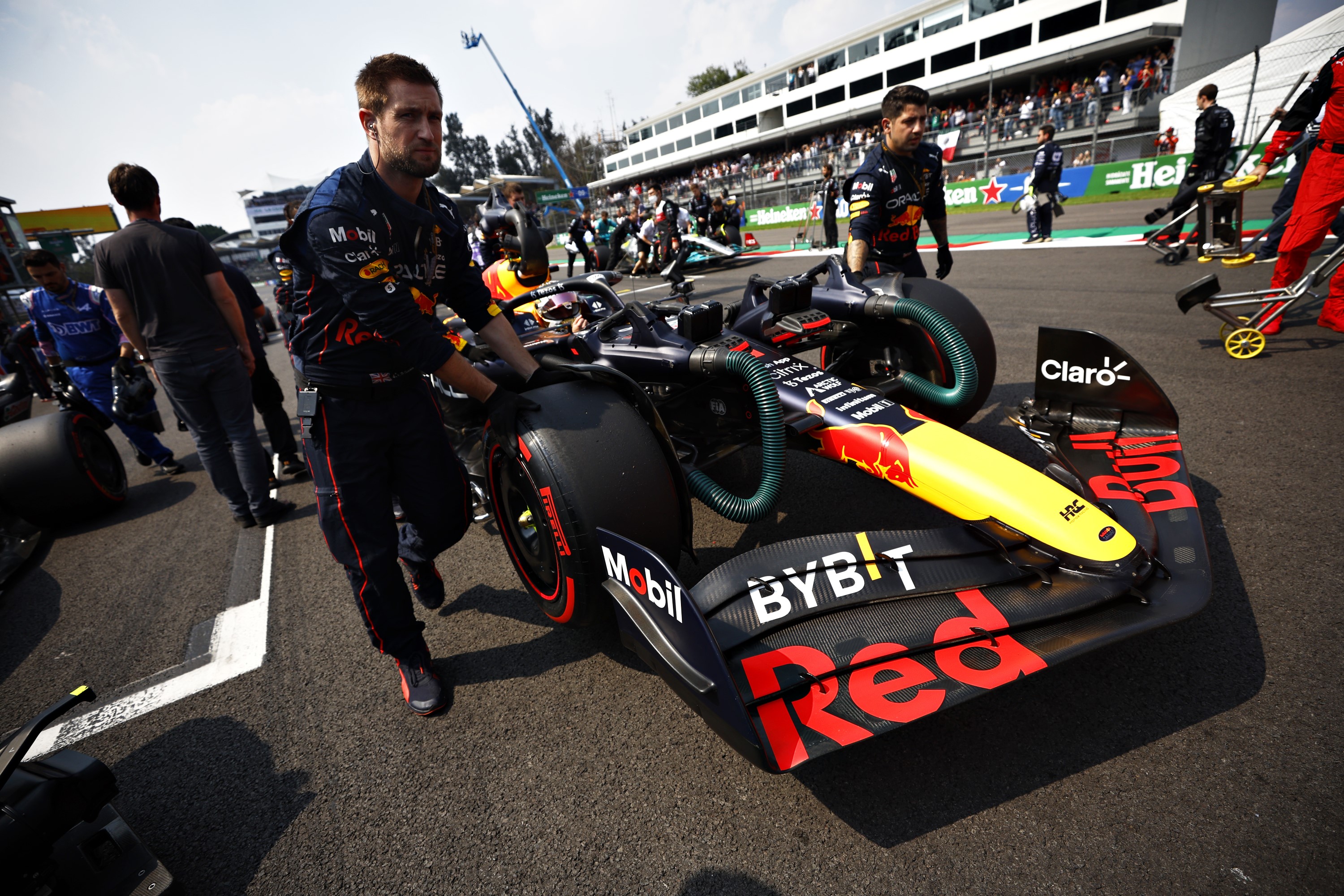 "We felt it [the soft tyre] was strong when we discussed it this morning but not strong enough to really go 30 laps or so," said Toto Wolff, who conceded the way Red Bull made the medium tyre last 46 laps to the end came as a "surprise" to Mercedes.
"Our models said soft/hard would go, our models didn't say a soft/medium would go, but it's a learning curve.
"I think some of the others were surprised that a one-stop was suddenly on the books with the soft/medium.
"In hindsight it's always easier to judge but the one-stop, medium/hard, looked like the right strategy."
Mercedes has at times appeared conservative and too rigid in its strategy choices, particularly in the seasons since its early hybrid dominance – when it's had to consider what others are doing rather than simply focusing on not inadvertently favouring one of Hamilton or Nico Rosberg in an internal struggle.
It seems strange Mercedes didn't seriously consider starting at least one of its cars on the faster tyre, splitting strategies to afford it some extra flexibility in the fight.
Verstappen and Sergio Perez were two of eight drivers to start the race on softs, so it wasn't a complete outlier choice even though it wasn't favoured by the majority.
Both Ferraris, which weren't in the fight due to turbo problems, also started on the soft tyre, so Mercedes was perhaps fortunate Ferrari's technical issues prevented extra pressure being exerted from behind.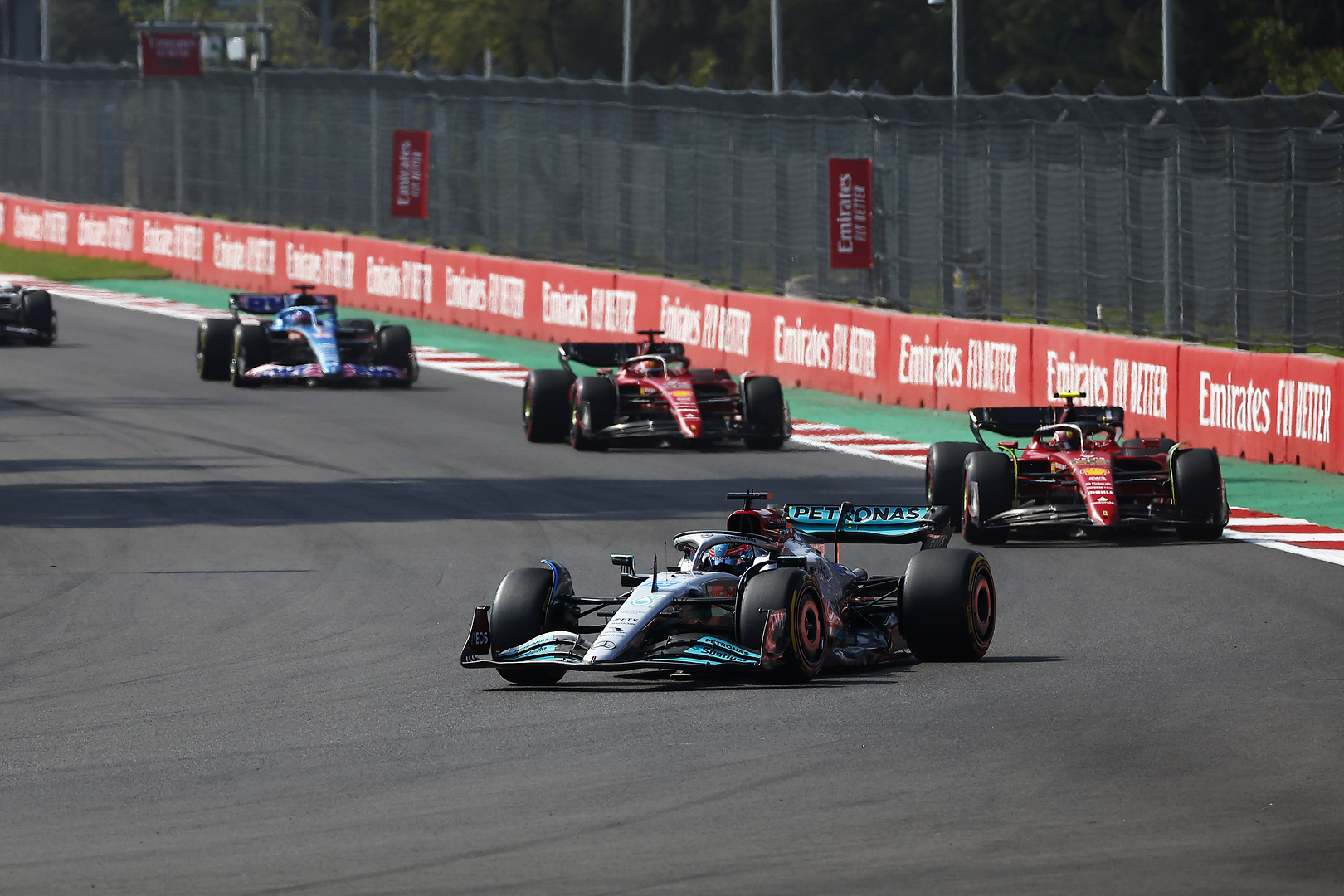 When you consider how adept the otherwise idiosyncratic W13 has been at managing tyres this season, surely the potential for Hamilton in particular to make the soft work over a longer stint than predicted would be obvious to Mercedes.
But in the end they locked themselves into a relatively short first stint on a slower compound, which then didn't give them the pay-off of a late-race charge on much fresher rubber than the Red Bulls. Verstappen stretched his softs to the end of lap 25; Hamilton took his mediums only as far as the end of lap 29.
This was Mercedes' next mistake. By not properly extending that first stint on mediums, as Daniel Ricciardo's McLaren did to particularly spectacular effect, Mercedes locked itself into a long final stint on the slowest tyre of all, a tyre that George Russell said "just did not work from lap two onwards". This was similar to the mistake Ferrari made in Hungary.
Waiting for the Red Bulls to run out of rubber and be forced into a second stop, on a circuit where Mercedes and Hamilton in the past have managed to win by one-stopping and doing an extraordinary longer-than-expected final stint, helped by the track rubbering in and the fuel loads burning off too, just seemed like wishful thinking.
Even when Russell pushed hard over team radio to have his strategy altered, hoping to extend his first stint on mediums and do exactly what Ricciardo did to then attack at the end, Mercedes refused to read the race in front of it and instead stuck rigidly to plan.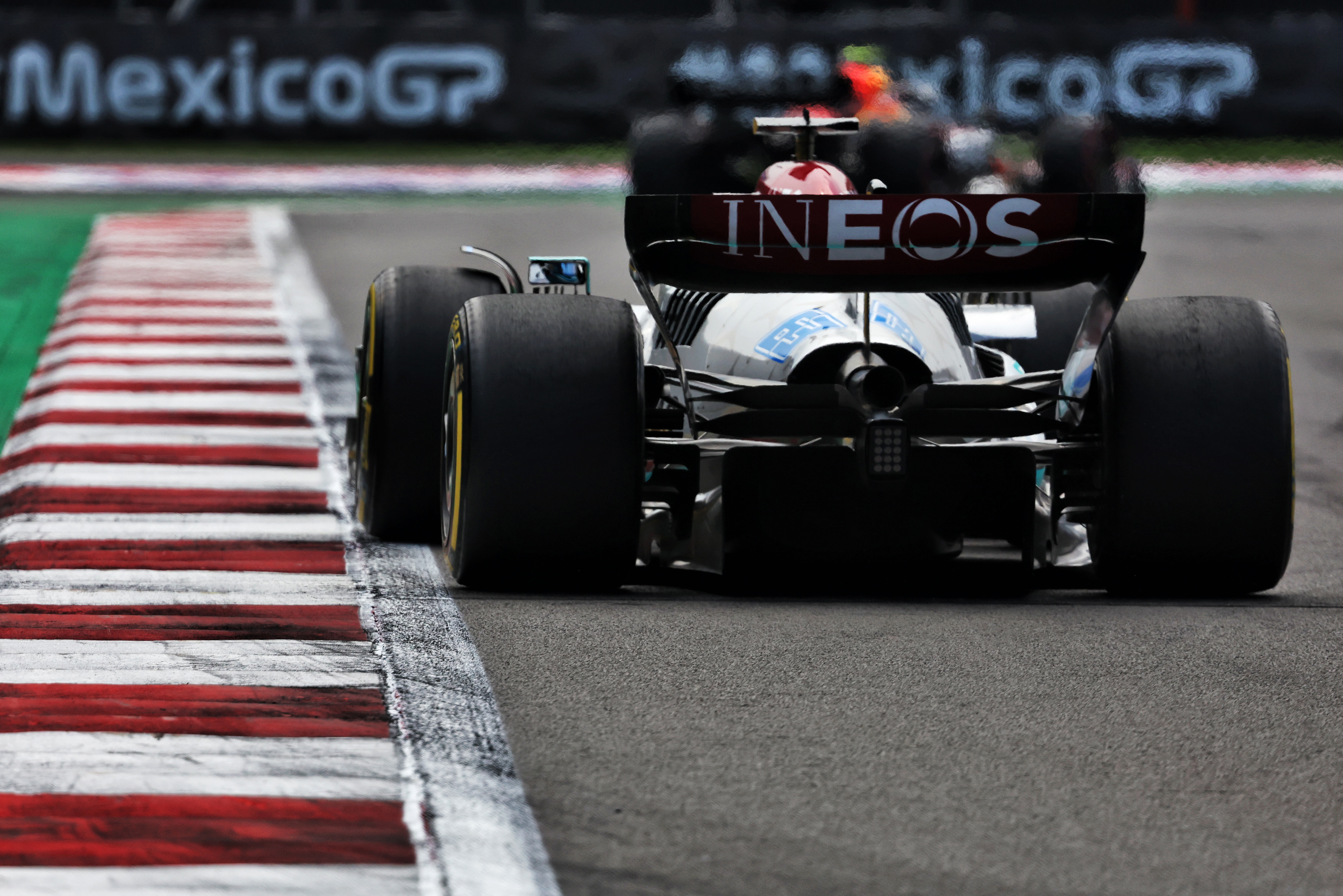 "I felt good on the medium, the pace was looking strong," Russell said. "Before Lewis pitted I was closing the gap, when I was in the lead I was setting personal bests.
"Perhaps we should have recognised there was no way I would have been able to overtake Checo on the hard tyre, and the only way would have been to put the soft on."
Conversely, Red Bull's own strategy discussions pre-race suggested "soft/medium looked like a quicker race than the medium/hard," according to team boss Christian Horner.
"With the hard, there's just not as much grip in the tyre," he said, stating the obvious. "So we were quite surprised Mercedes went as conservative as they did with the medium/hard strategy."
To an extent, Red Bull also gained confidence it could make what Mercedes thought was an impossible one-stop strategy work because of what Horner called Verstappen's "masterful" management of the soft tyre in that opening stint – "not warming them up too quickly, making sure that there was longevity to them".
Front left graining was the enemy, and even when it struck (around 20 laps into the race) Verstappen was able to extend his own first stint while pretty much matching Hamilton's pace.
And it's also true that Perez, although not as fast or impressive as Verstappen in this race, got within striking distance of Hamilton's second place. Without time lost to a slow pitstop – that Horner suspected was a caused by a sticking rear wheel nut as the old tyres came off the car – Perez might have made this a comfortable 1-2 result for Red Bull.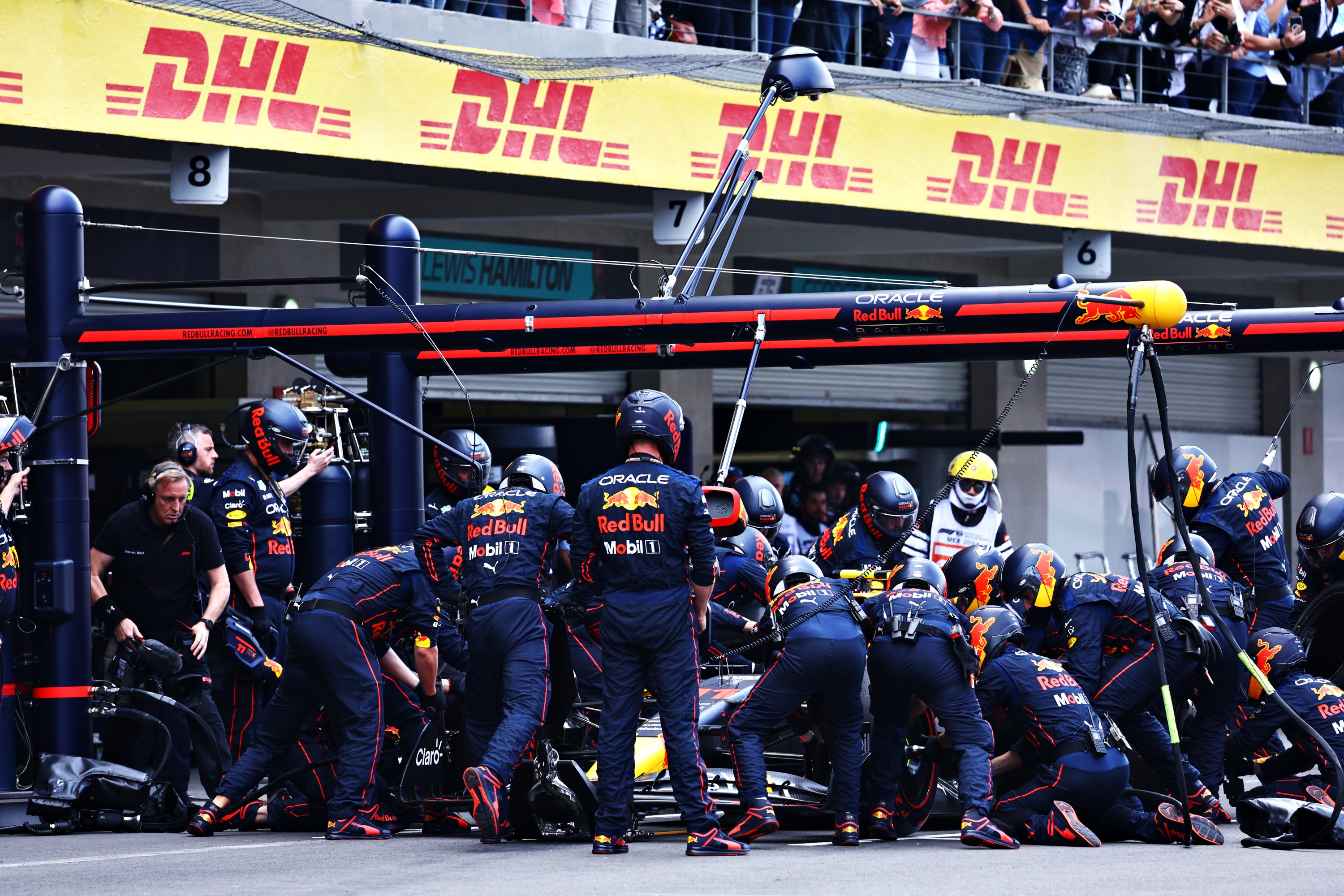 "I think we still had the edge but they would have been a lot closer," said Horner of Mercedes' prospects had it mirrored Red Bull's aggressive strategy choice.
"If you hear their drivers, they're not very happy about the hard tyre. That's the second weekend in a row they've put that tyre on and it's cost them a victory. I was quite surprised at that."
That last remark is intriguing, but in truth it's a bit like comparing apples and oranges. Mercedes went for the hard tyre in the final stint at Austin because it had no extra mediums available – a legacy of not having pace enough to save soft tyres through the early stages of qualifying.
Austin was a race on a much bumpier and more abrasive circuit, so Mercedes' choice there was understandable – plus Verstappen's final pitstop problem made that race look closer than it really was.
Mexico was a race on a relatively smooth track where, as Russell said, "Pirelli brought too hard a compound [C2, C3 and C4], so the soft should have been a medium, the medium should have been a hard, and the hard was like an ultra-hard, effectively".
The fact the W13 generally trades gentler tyre warm-up in the early phase of a stint for better life towards the end should again have suggested to Mercedes that going with the softer compounds in Mexico would play more to its inherent strengths, despite the lack of practice running to confirm this.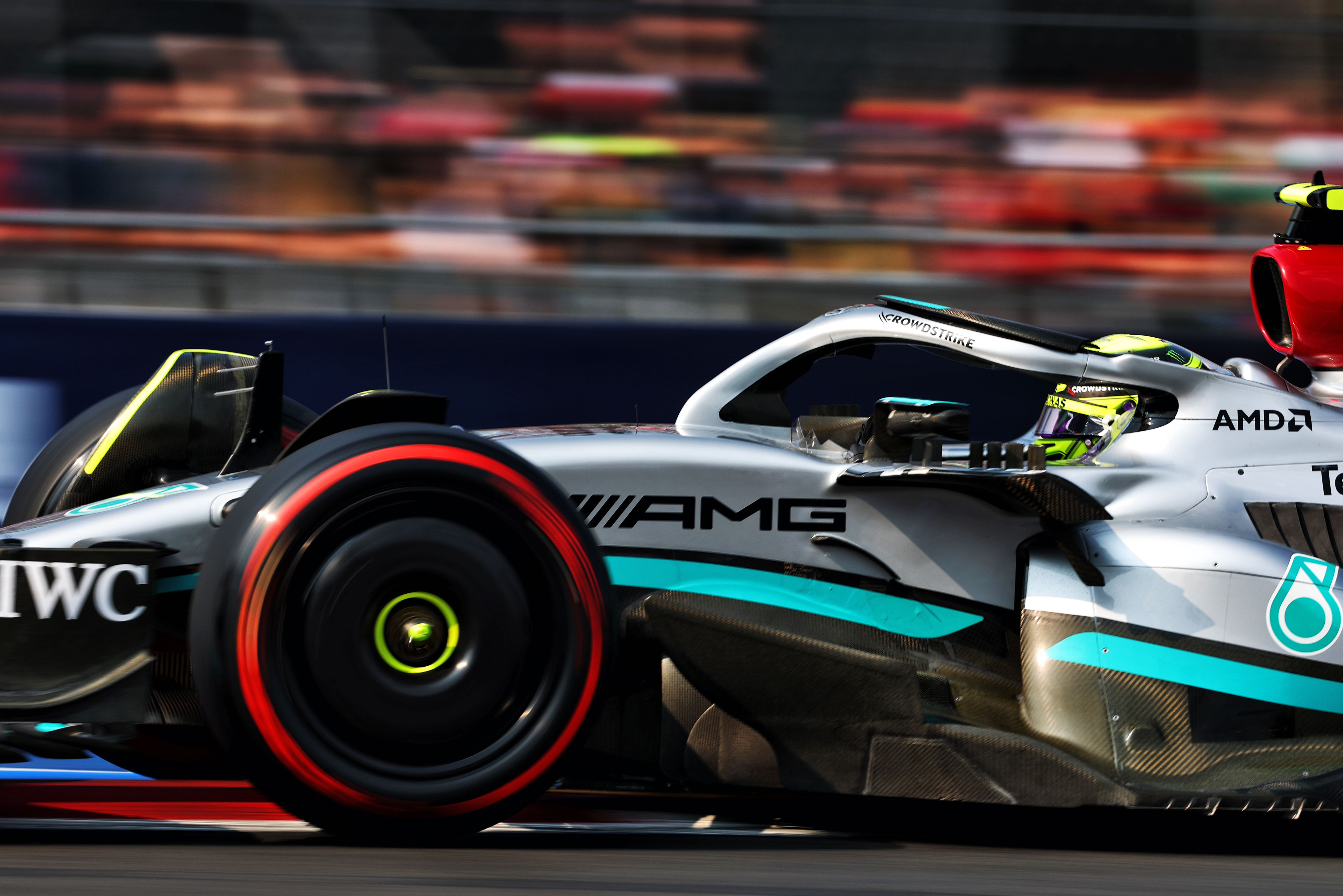 Verstappen was actually asked to speed up to get his mediums operating in the right temperature window during the early stages of that final stint, in a car that generally energises its tyres harder than the Mercedes does.
He wasn't being told to manage them carefully to the end. Imagine how hard the Mercedes must have needed to go – when you also have to be mindful of lifting and coasting to save brakes and cool the car at this high altitude – to get the hards to work properly. That was surely the really impossible bit for Mercedes.
Surprising too that the team with pole position, and so in theory the most to lose, approached the race with the most open mind and least conservatism, prepared to gamble now the championships are won, while the team that could have surely afforded to throw absolutely everything at trying to break its 2022 victory duck passed up several opportunities to roll the dice.
Both Russell and Wolff were at pains to point out how easy everything is in hindsight, and that's true of course – but on this occasion it was also Mercedes' lack of relative foresight, and lack of agility in reacting to an evolving situation, that cost it the chance to at least put up a better fight, even though defeat was perhaps inevitable again.